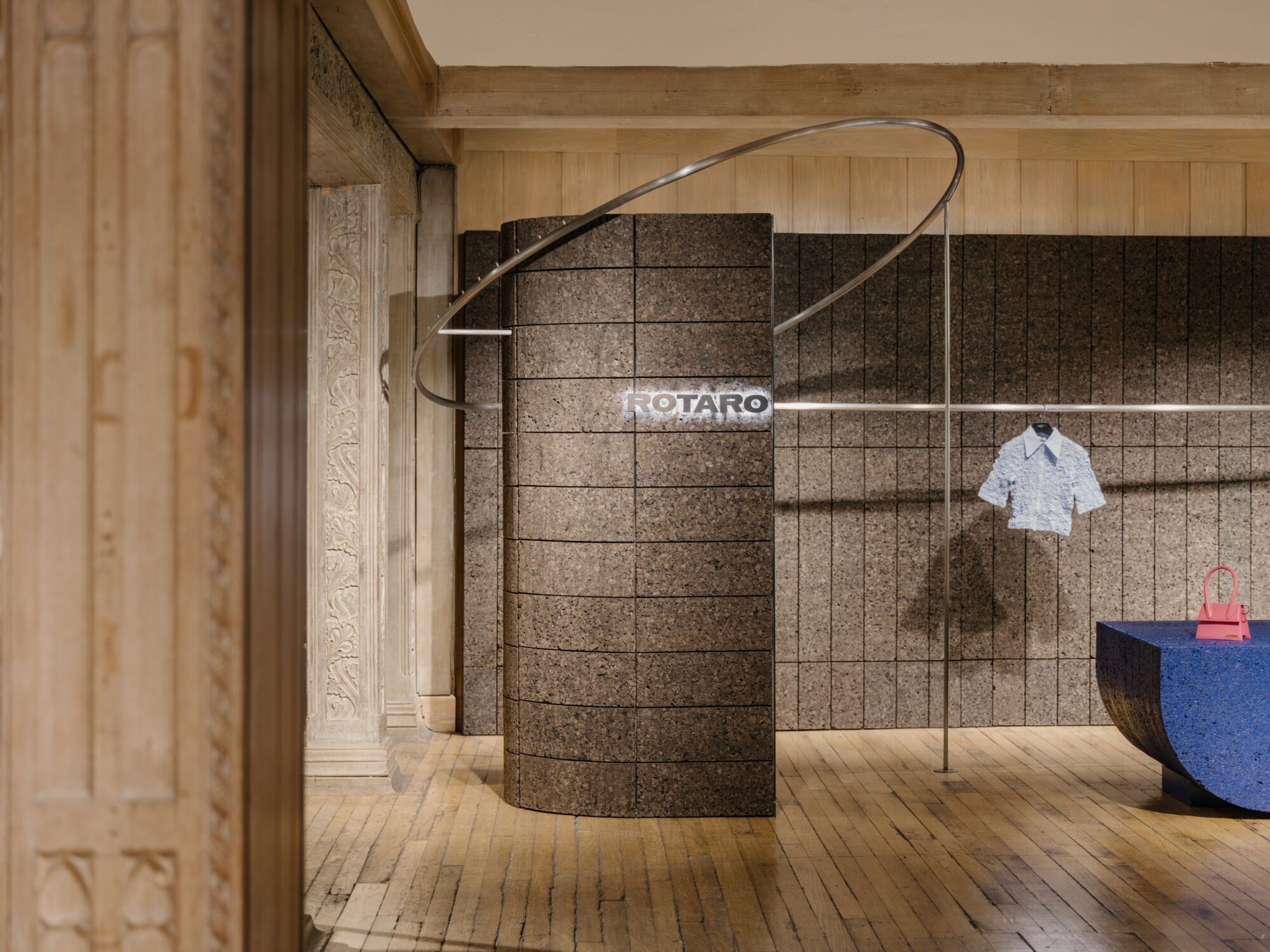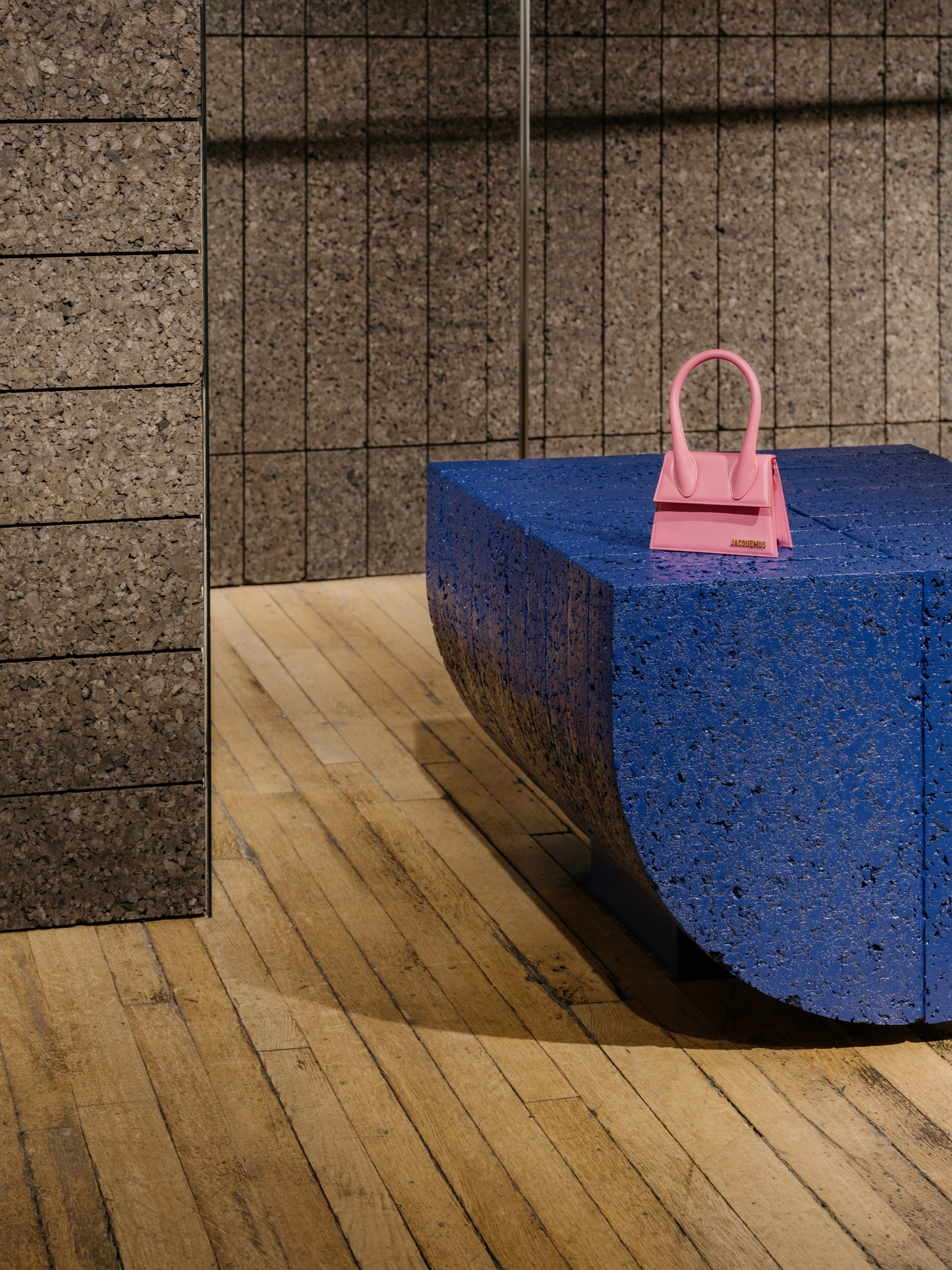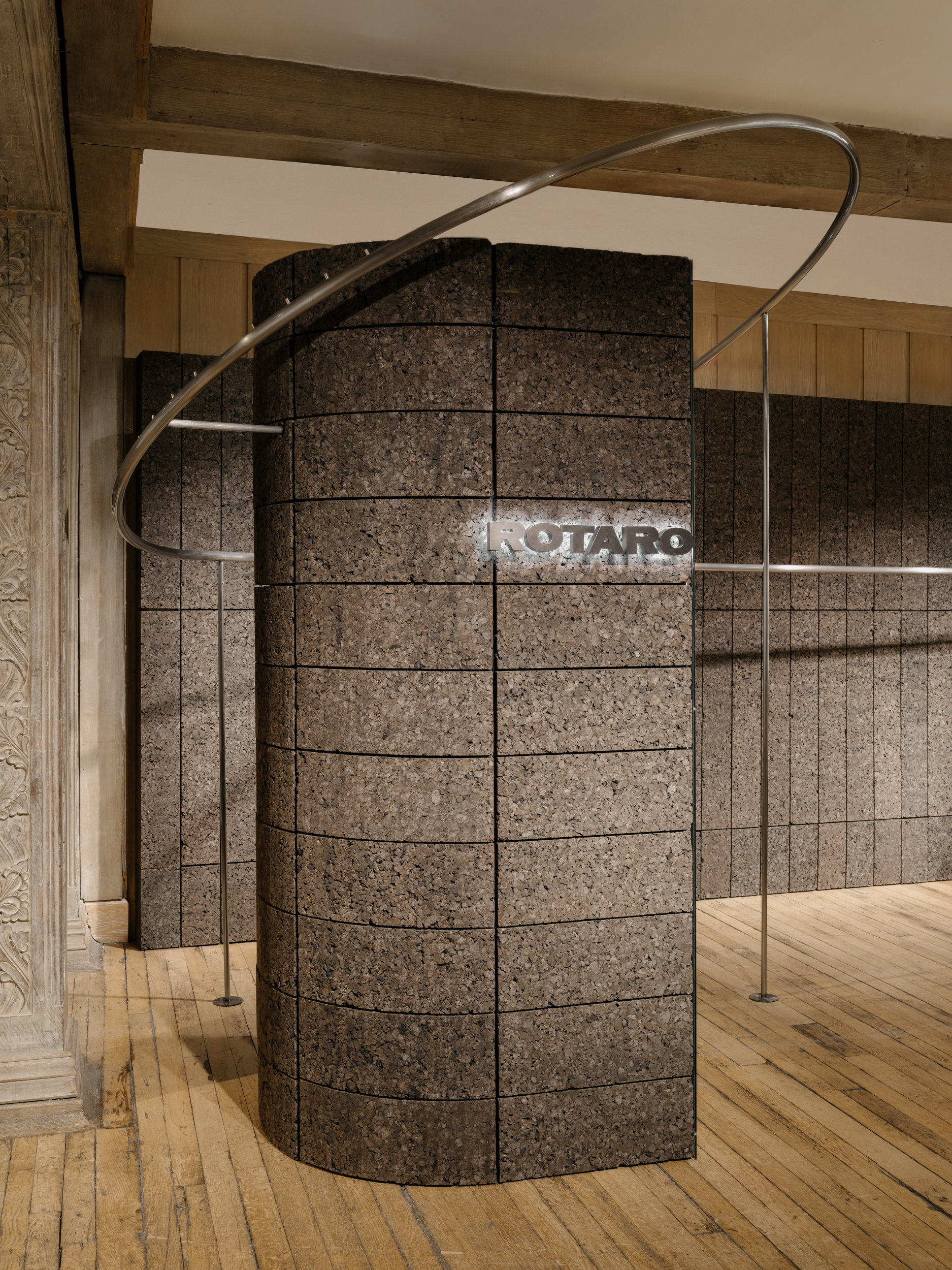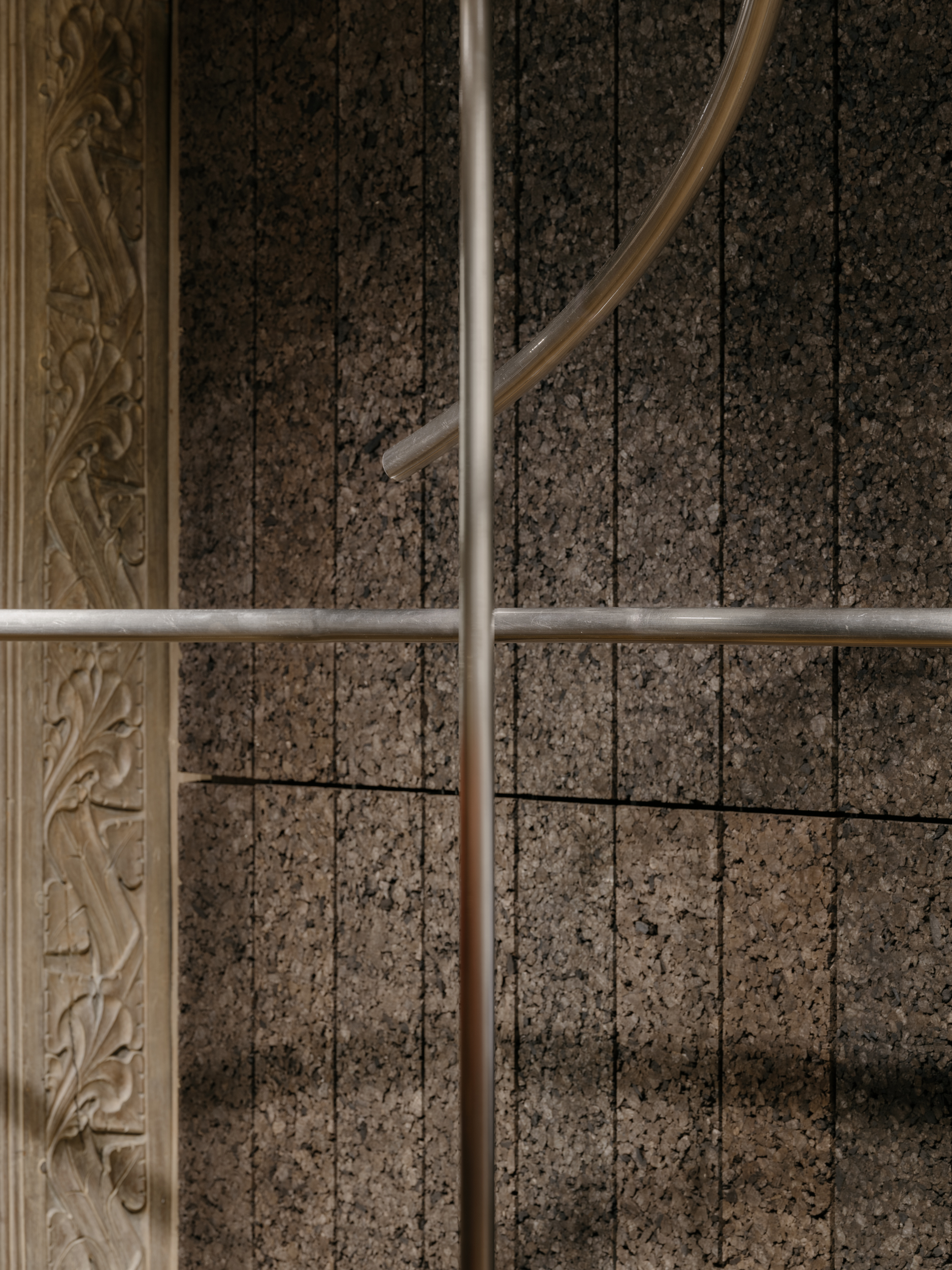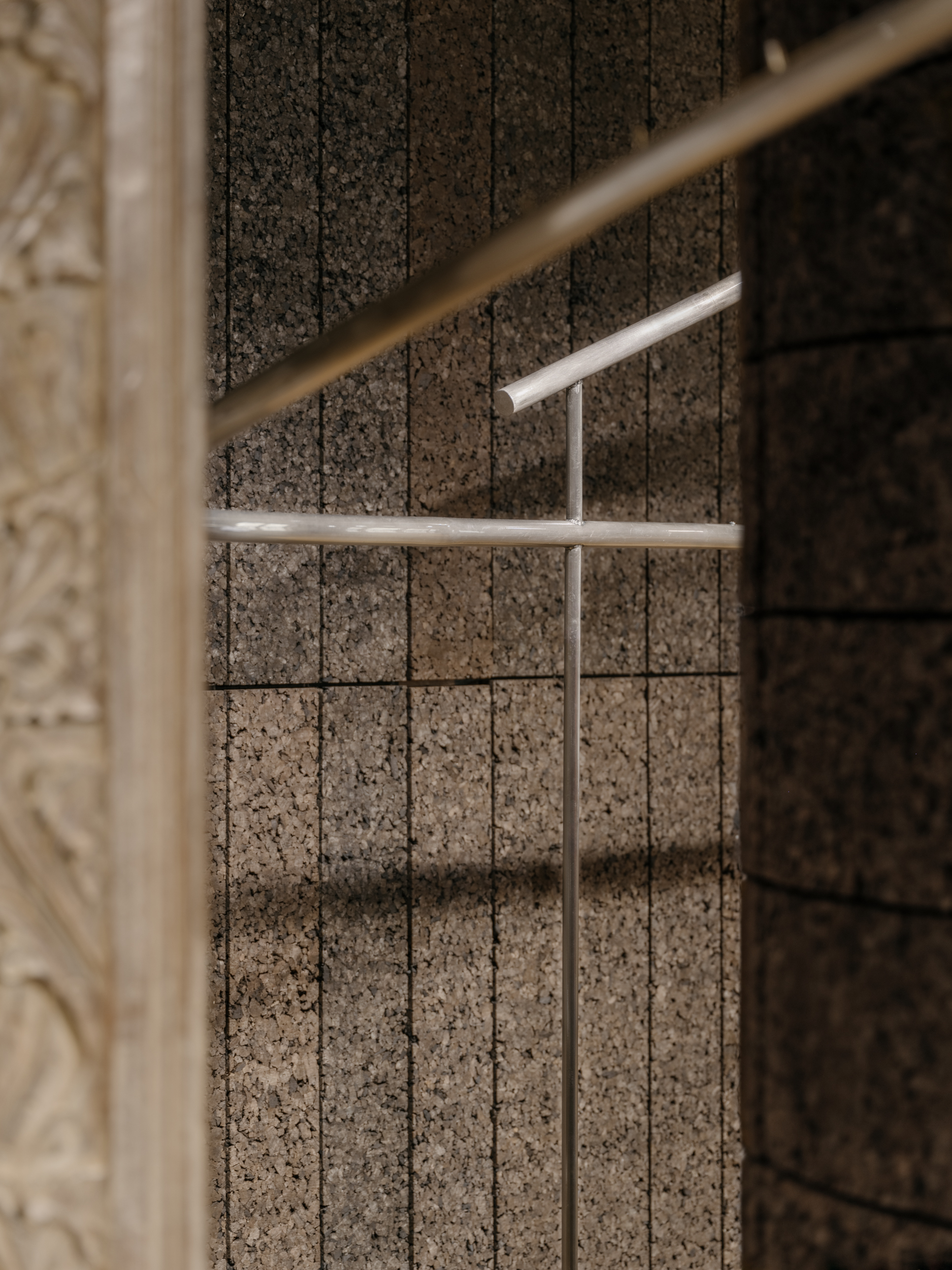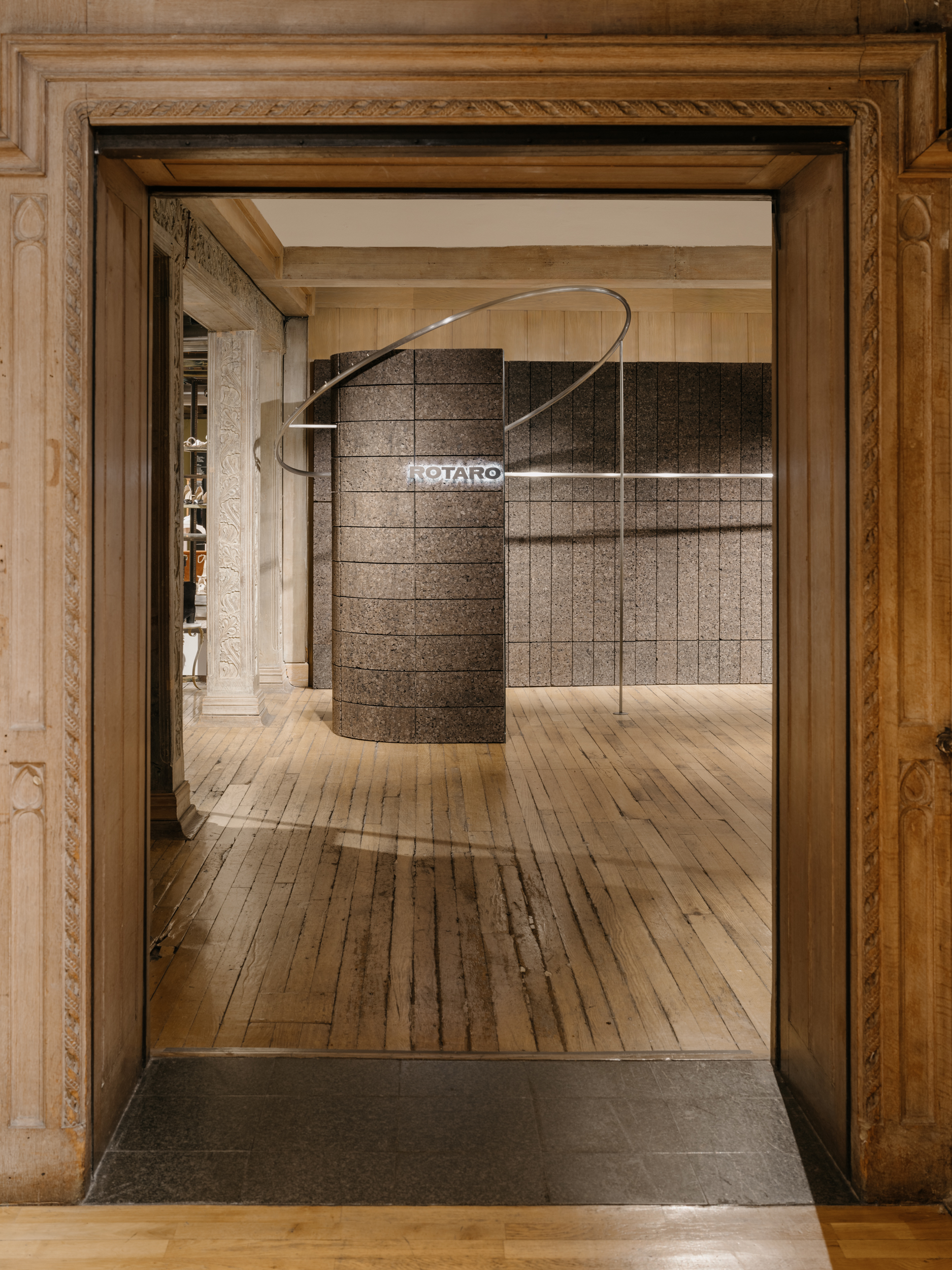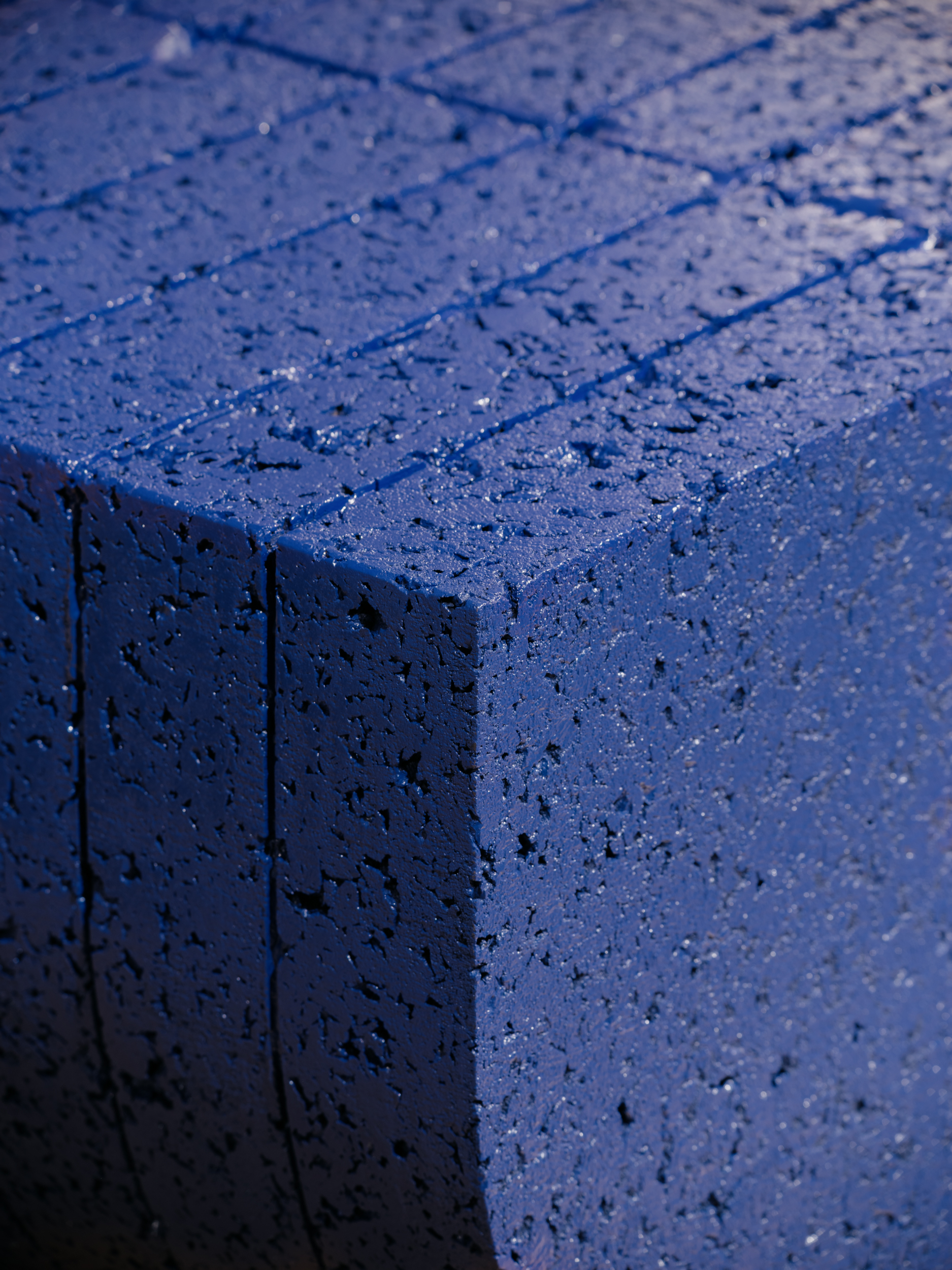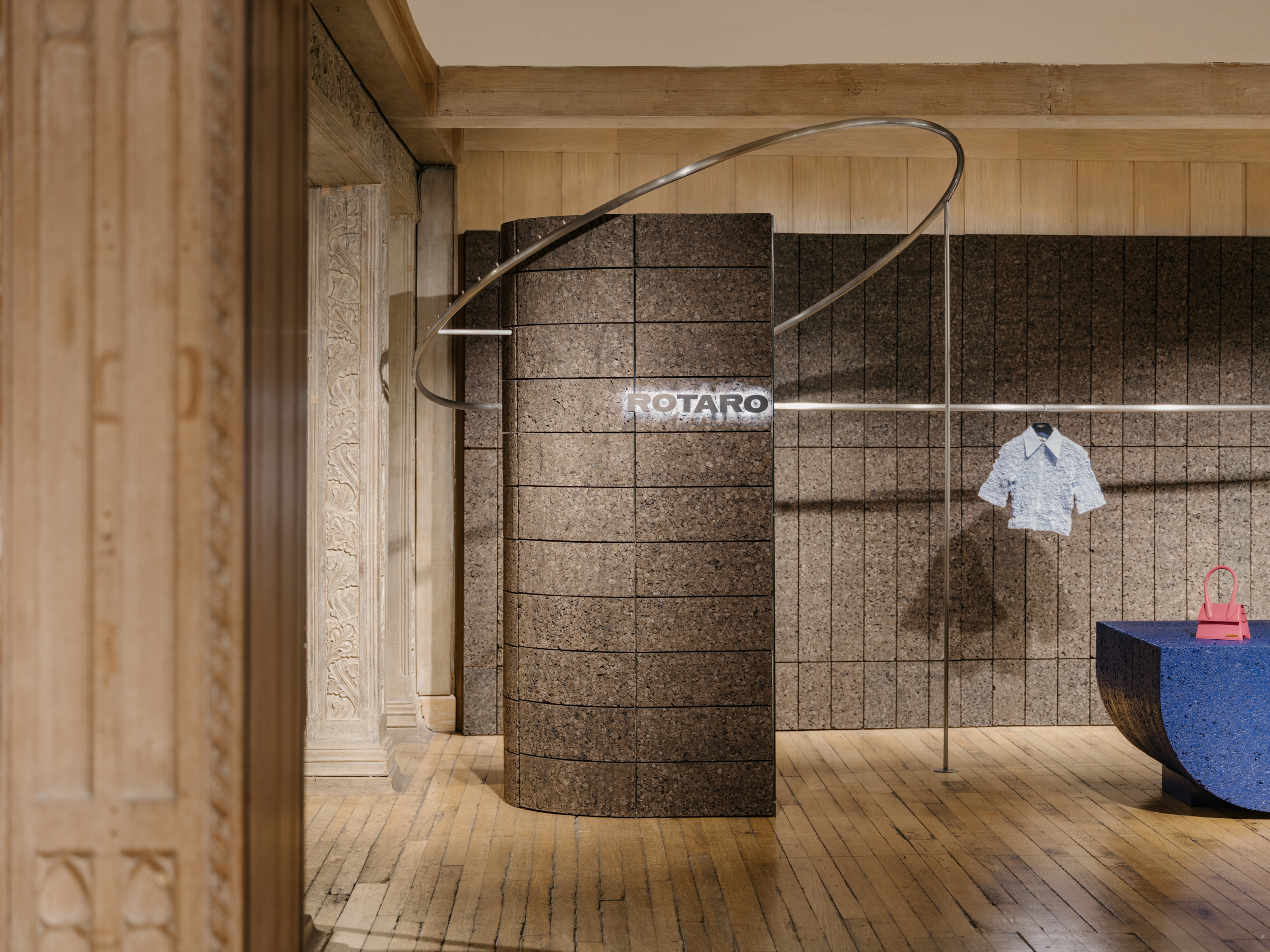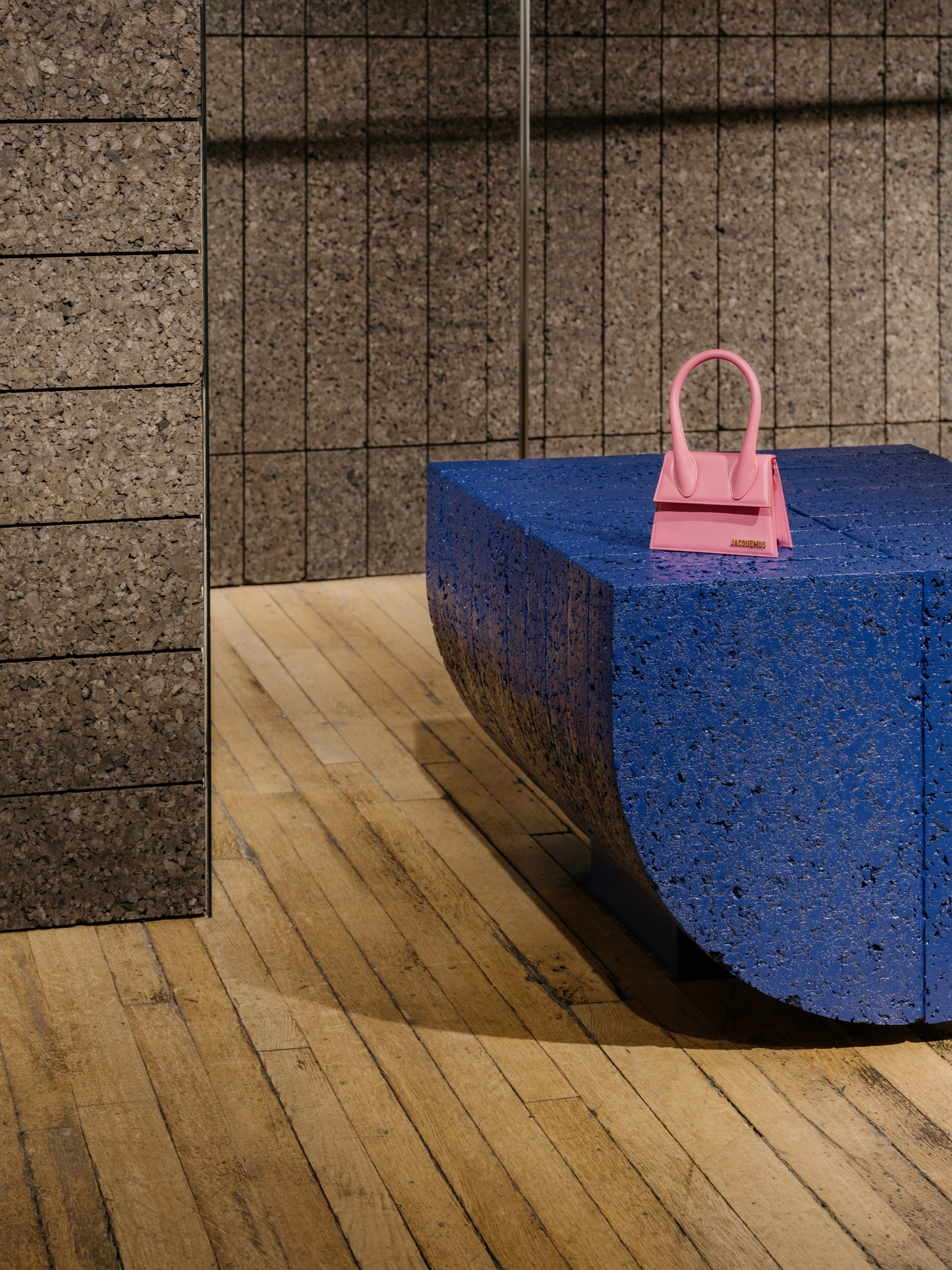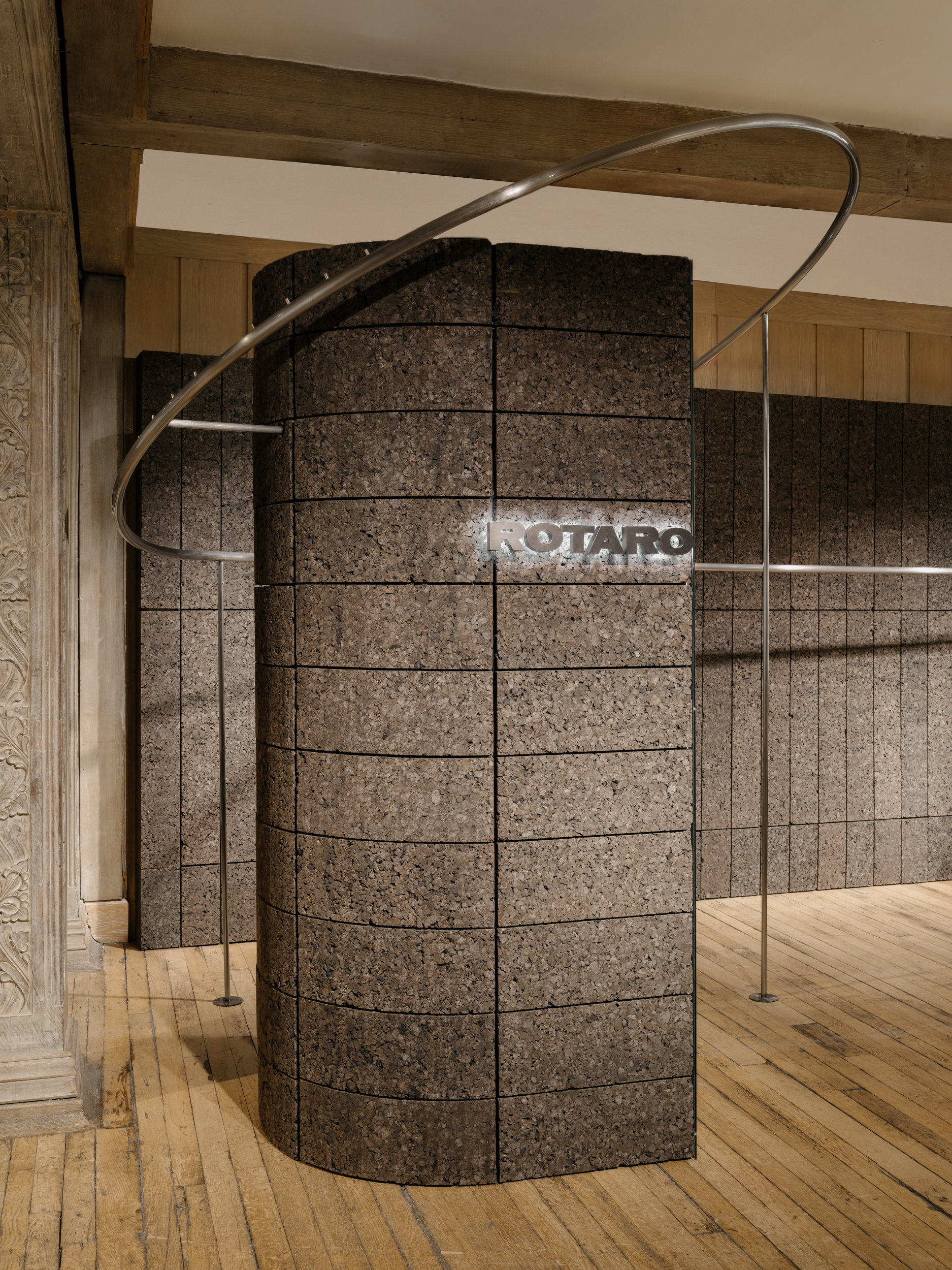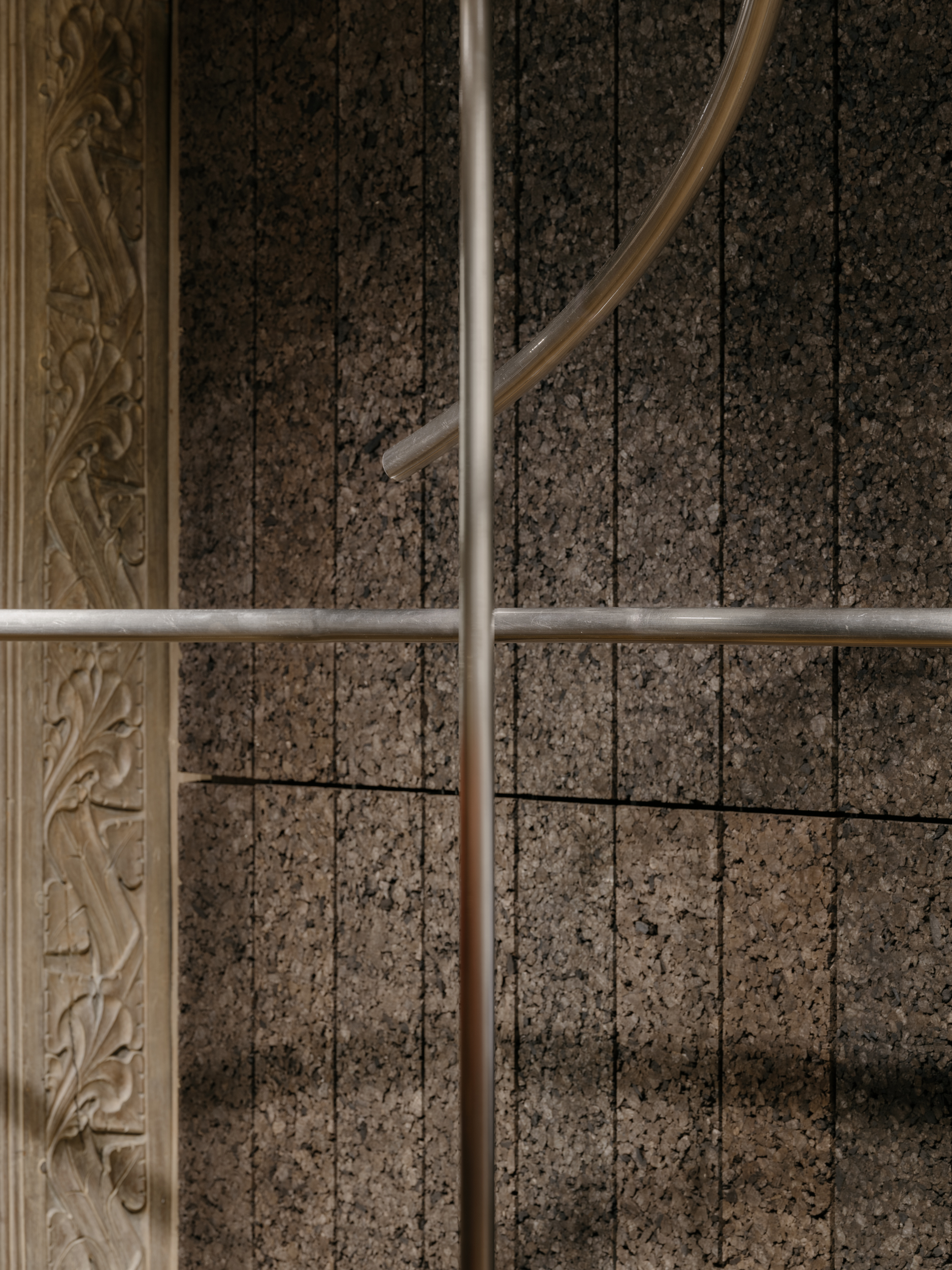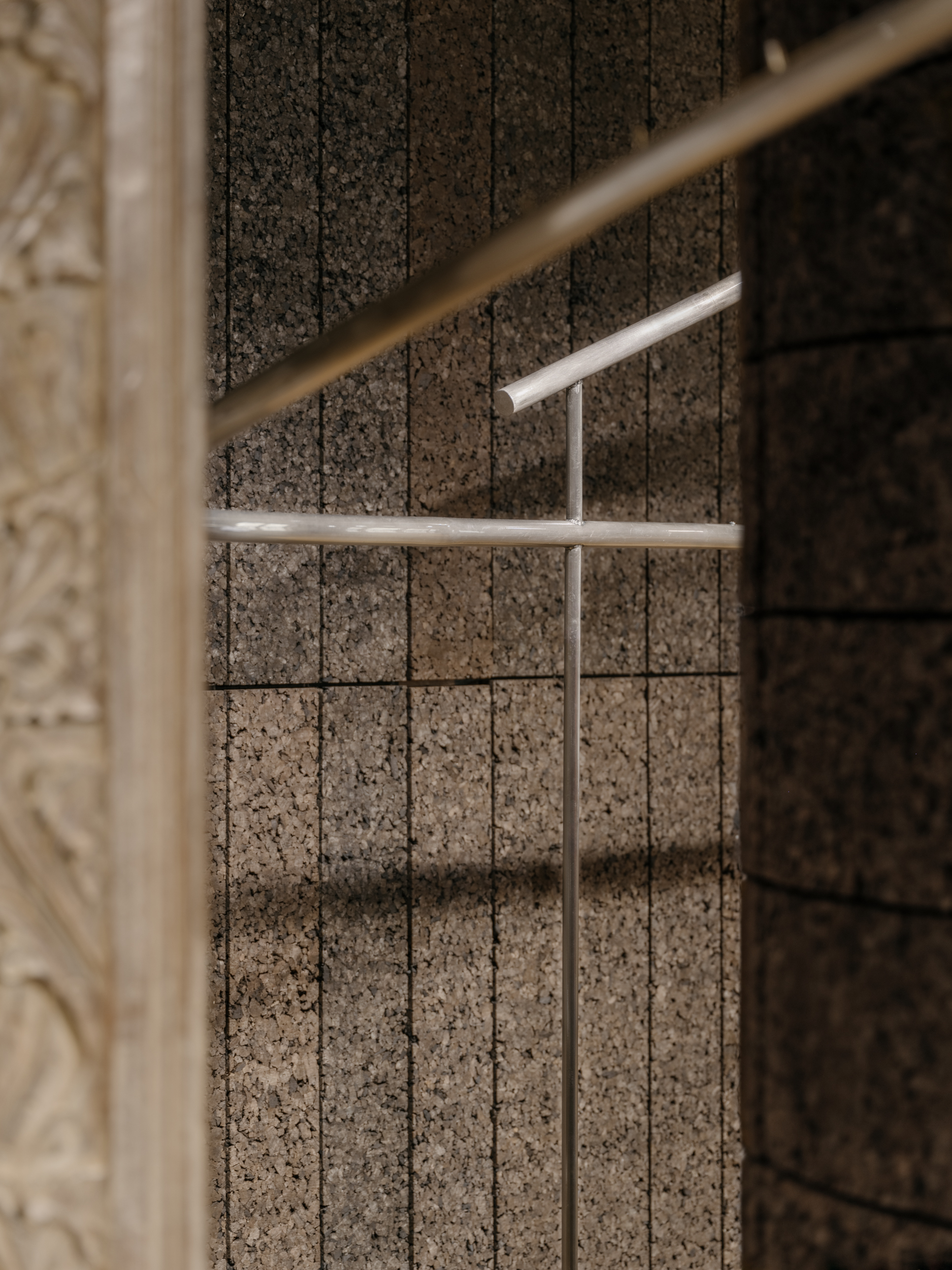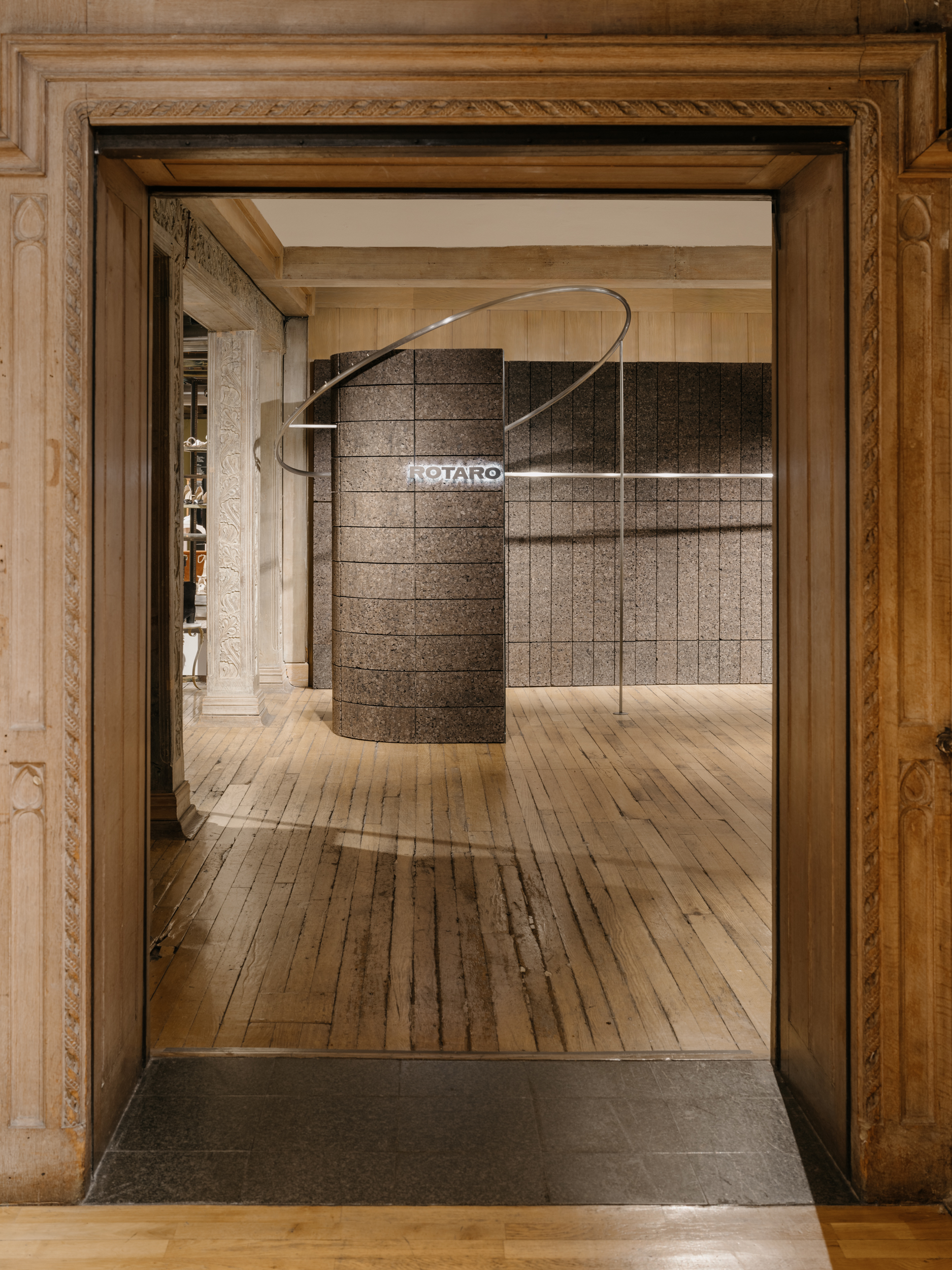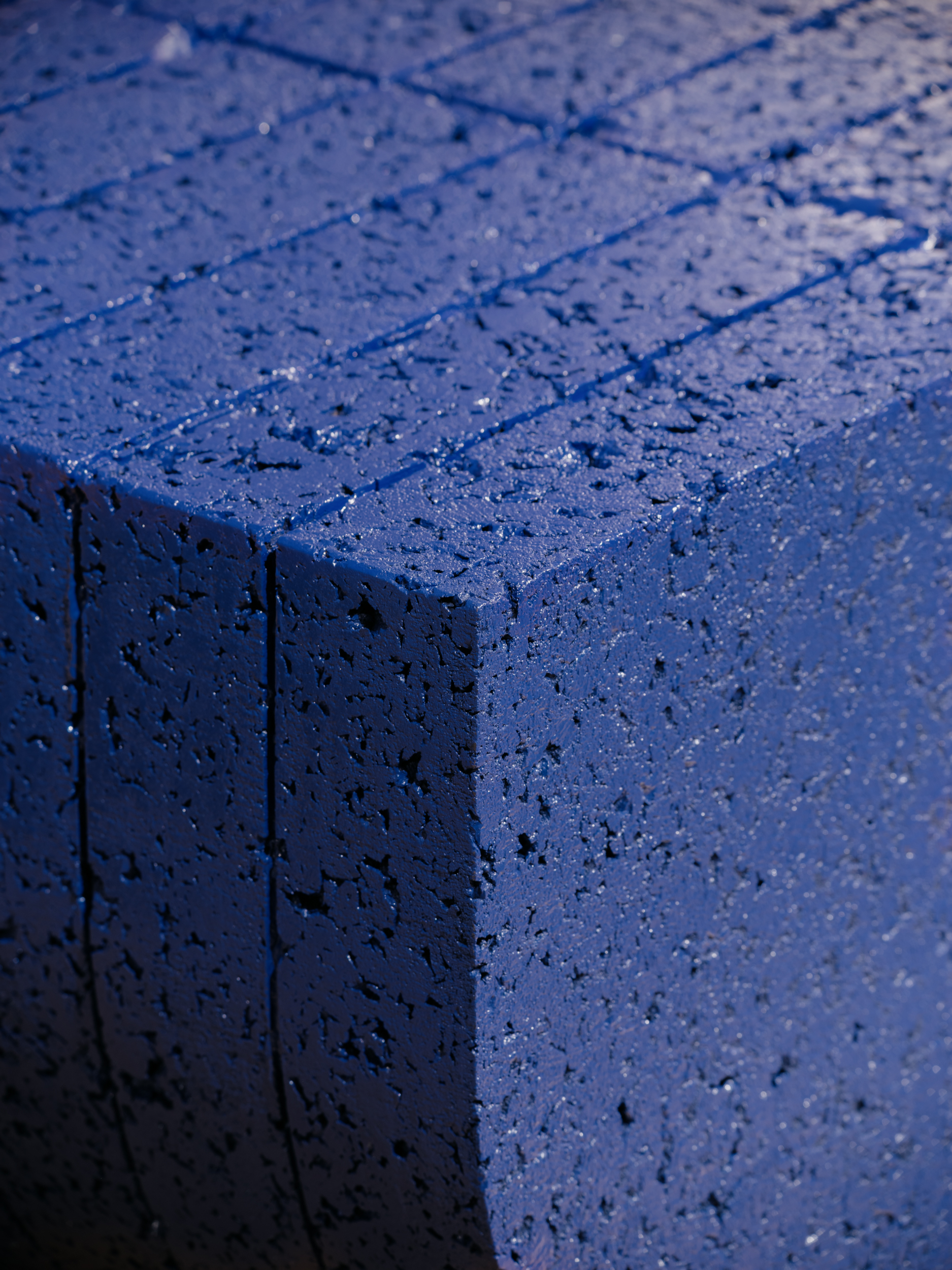 Rotaro at Liberty
We are excited to share our latest project for fashion rental brand Rotaro. Working within the unique spaces of Liberty we have created a project focused around ideas of circularity, both in terms of materials and spatial ideas. The environmental response towards fashion is a key message that translates into the overall concept for the space.

The essence of creating a calm and inviting space is enhance by the feeling of warmth that emanates from the cork walls. Two large column like structures help to demarcate the space and make the sense of a room within a room. Wrapping these two elements is a sculptural rail that circulates the space, making places to curate the collection.

Altogether the project has been conceived as an easily demountable system that can be re-purposed for other spaces. The project aims to make claim that beautiful spaces can be created for temporary activations while still considering the environmental impacts of materials and construction. Primarily using cork to line the space we have also sought to introduce a sculptural rail that becomes functional to hold garments in a multitude of ways.
Title: Rotaro
Location: Liberty, London
Year: 2023
Client: Rotaro
Photographs: James Retief
Type: Retail
Status: Completed