05•2022
Jesus College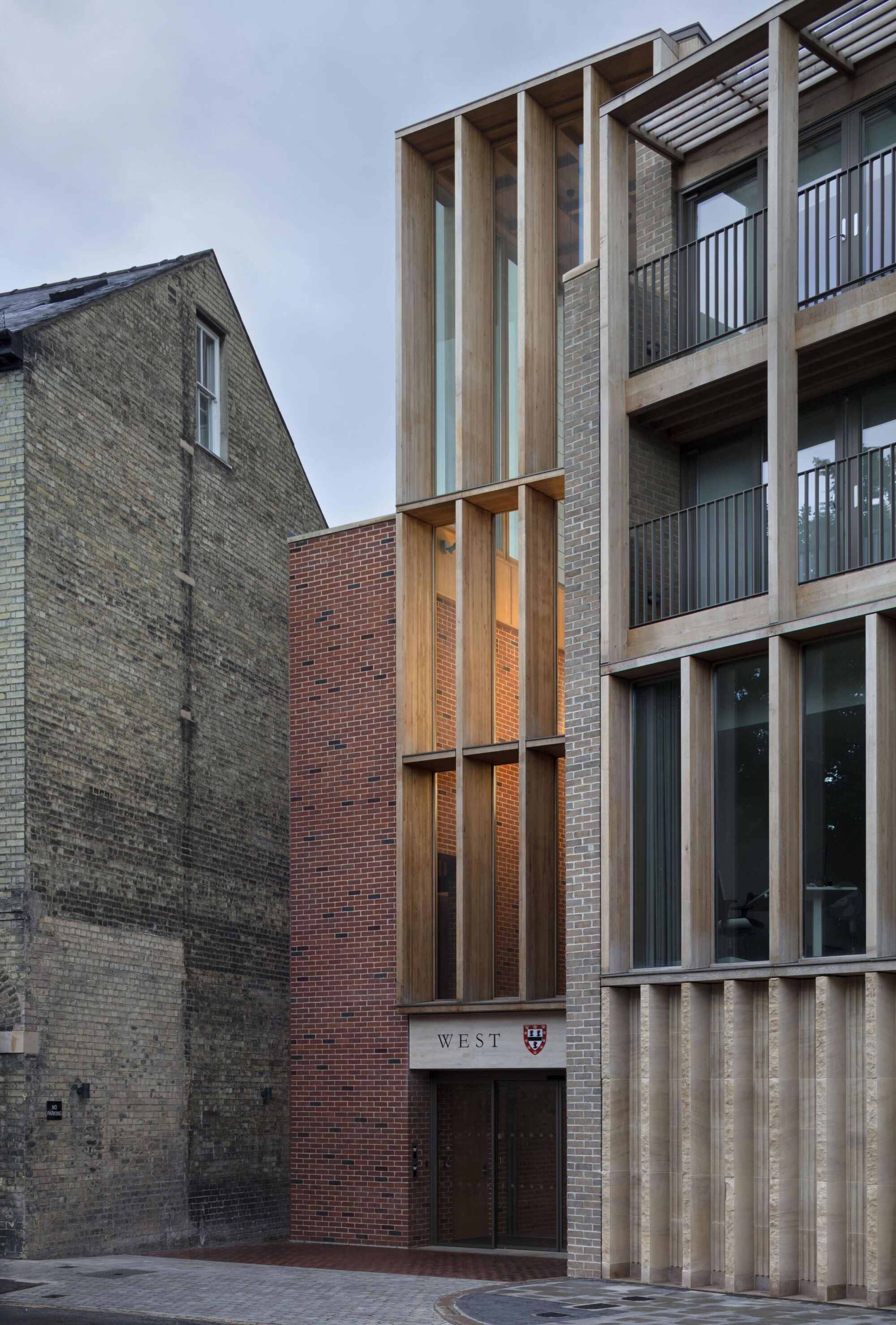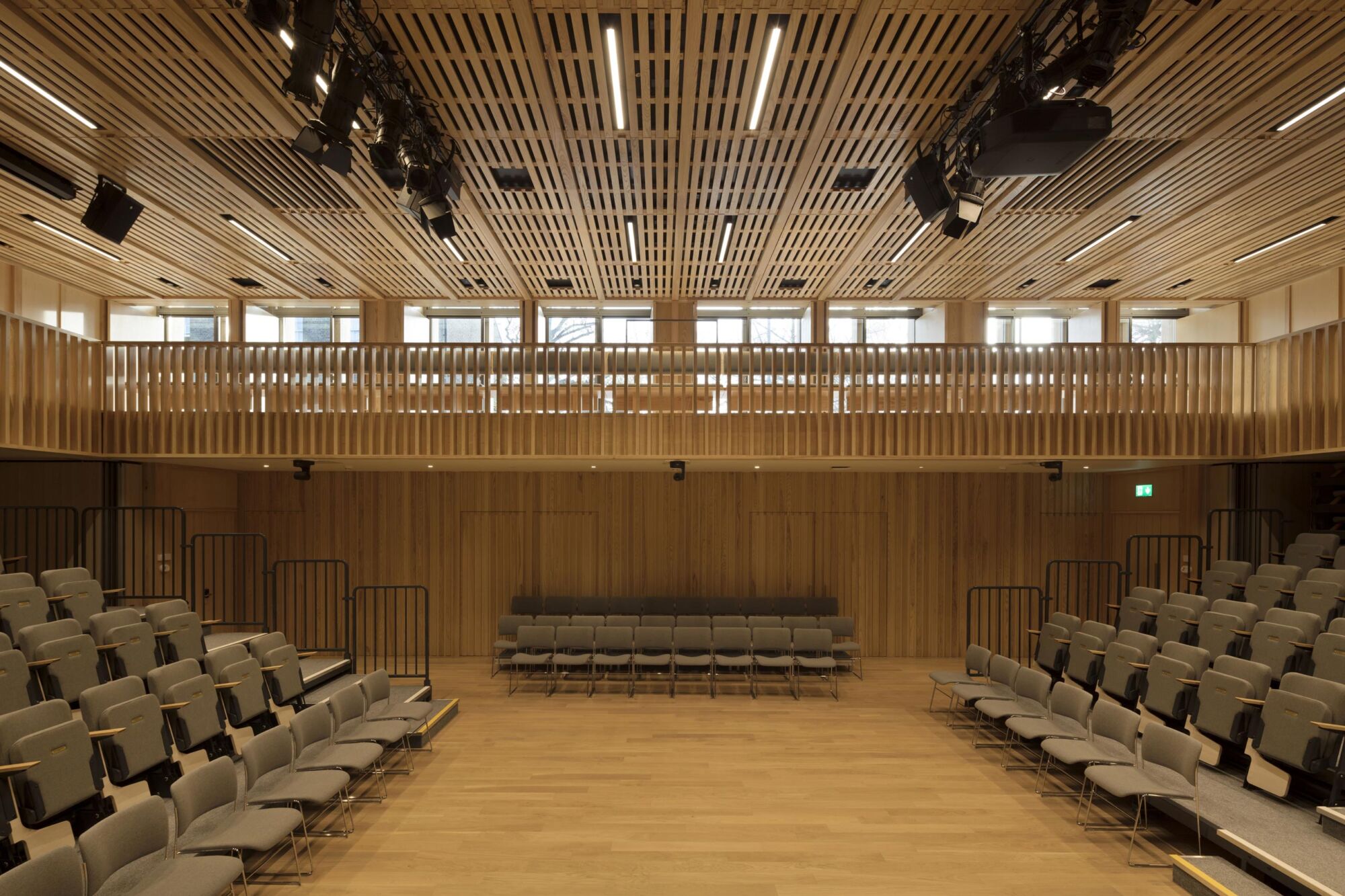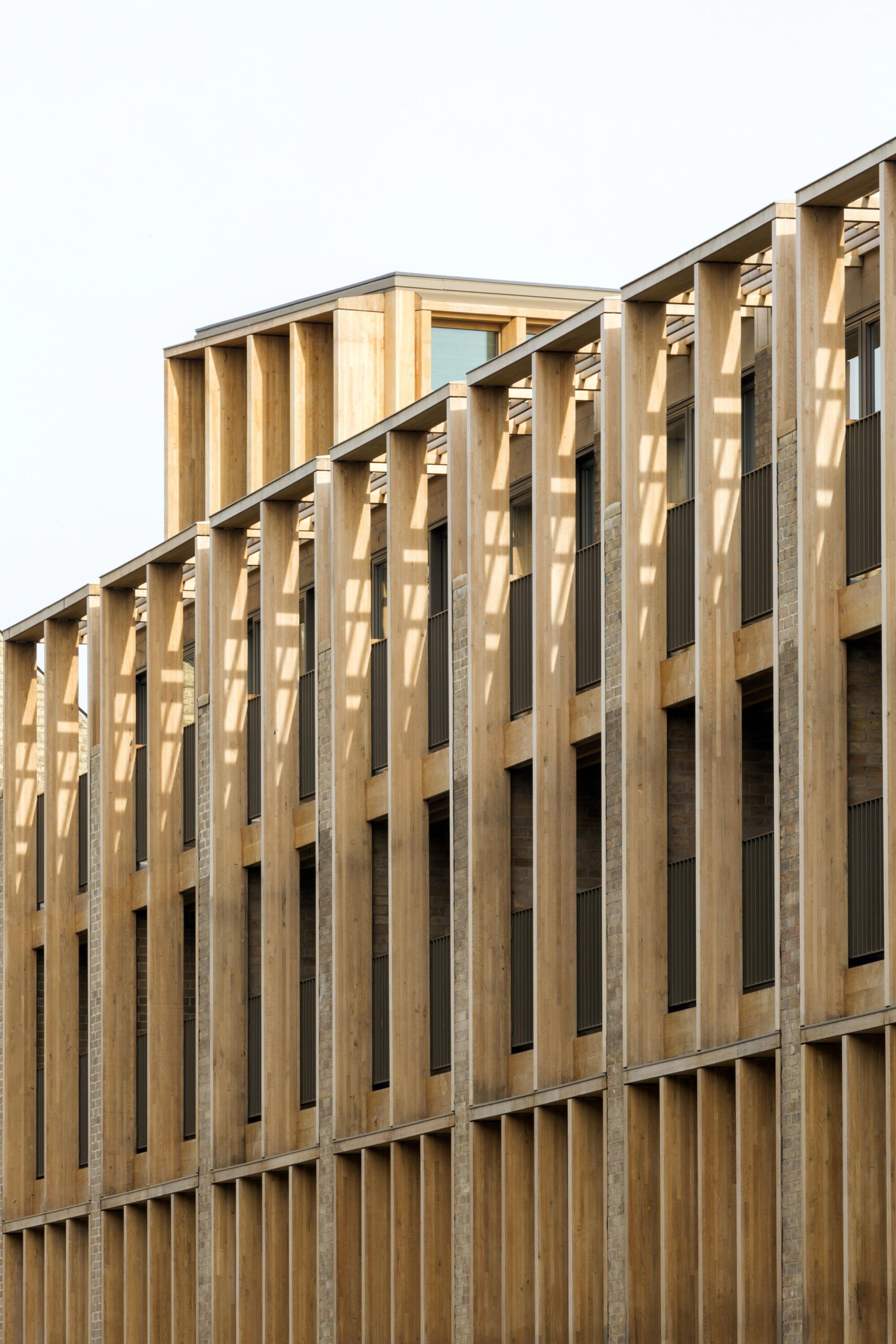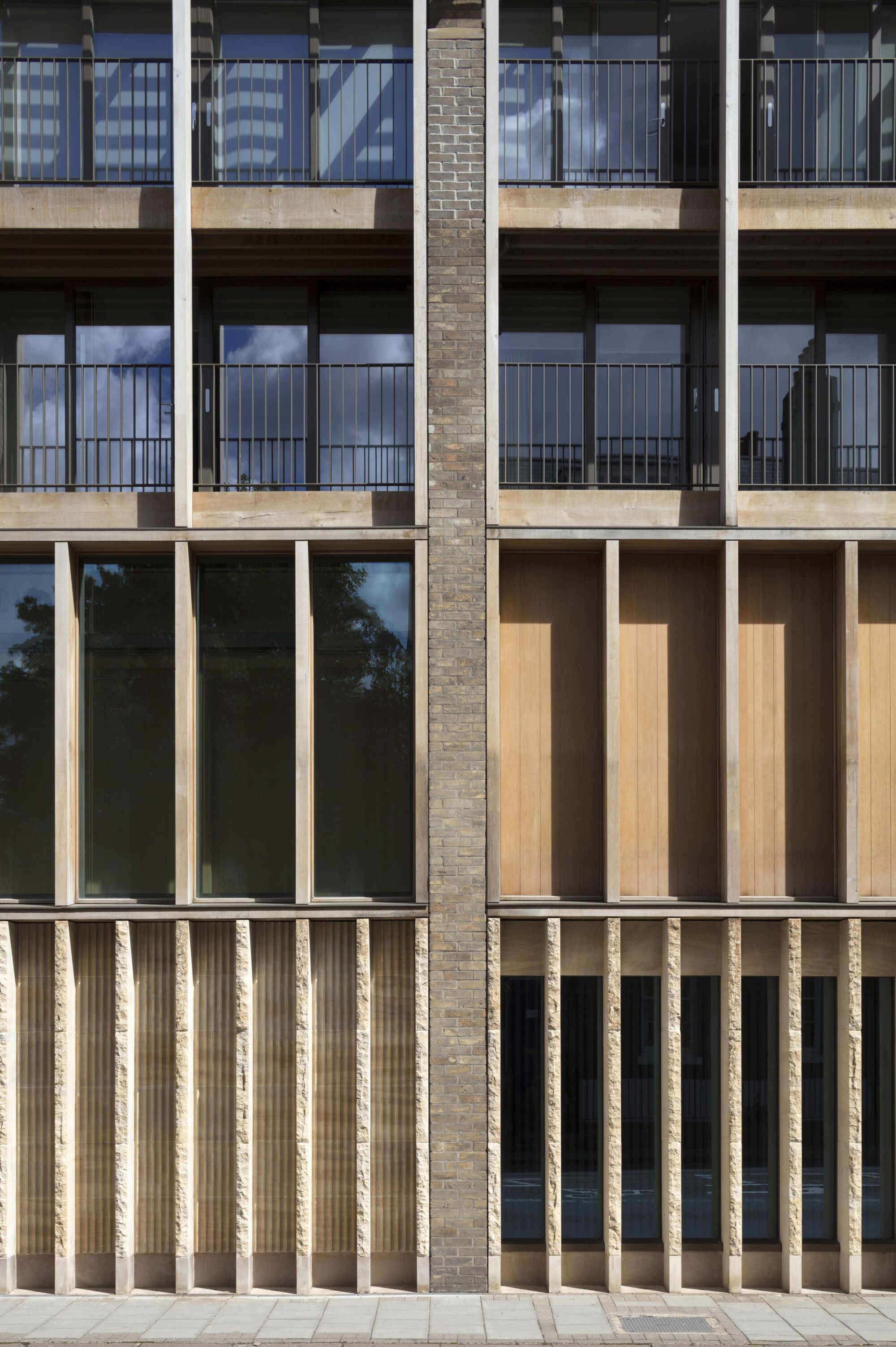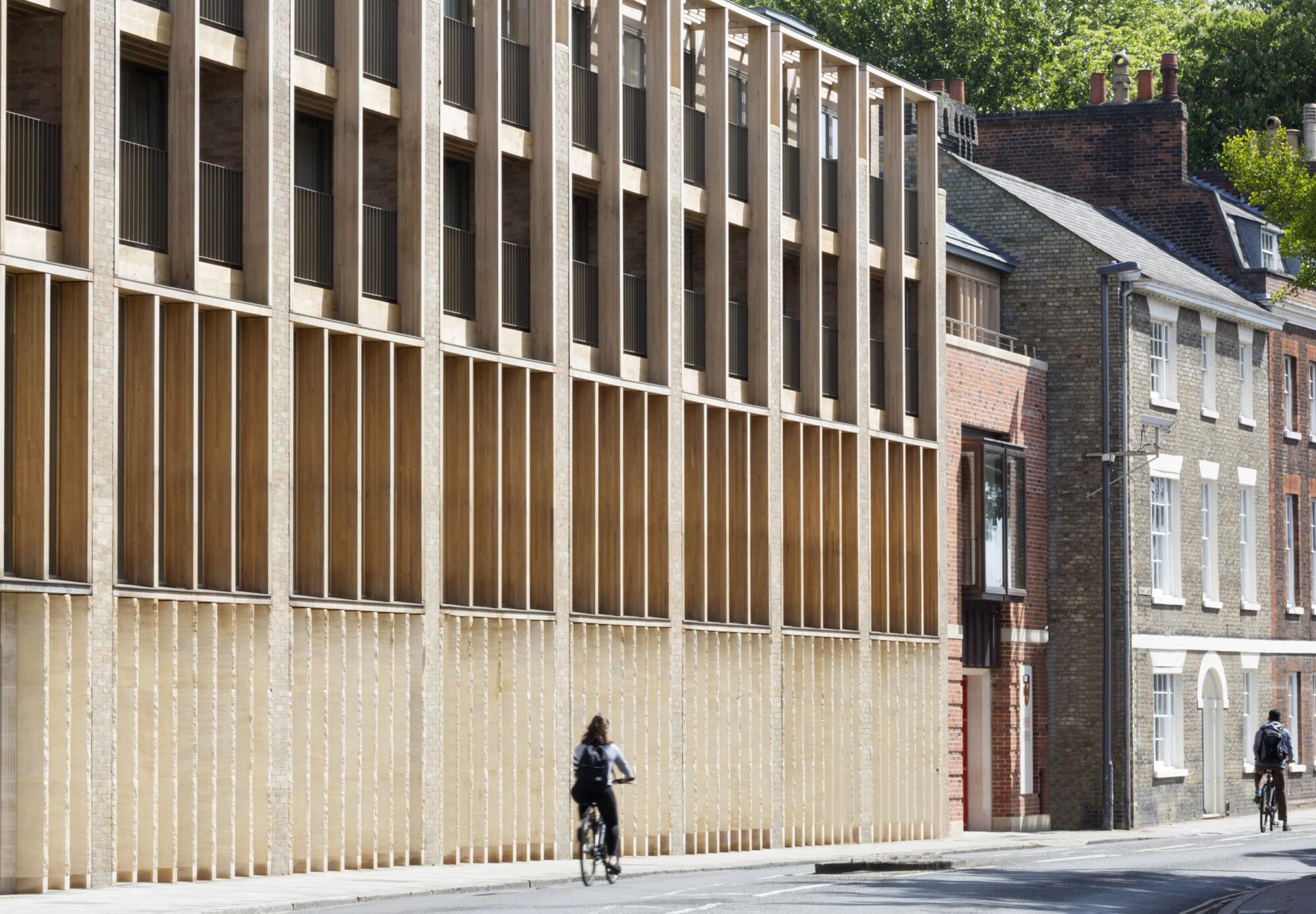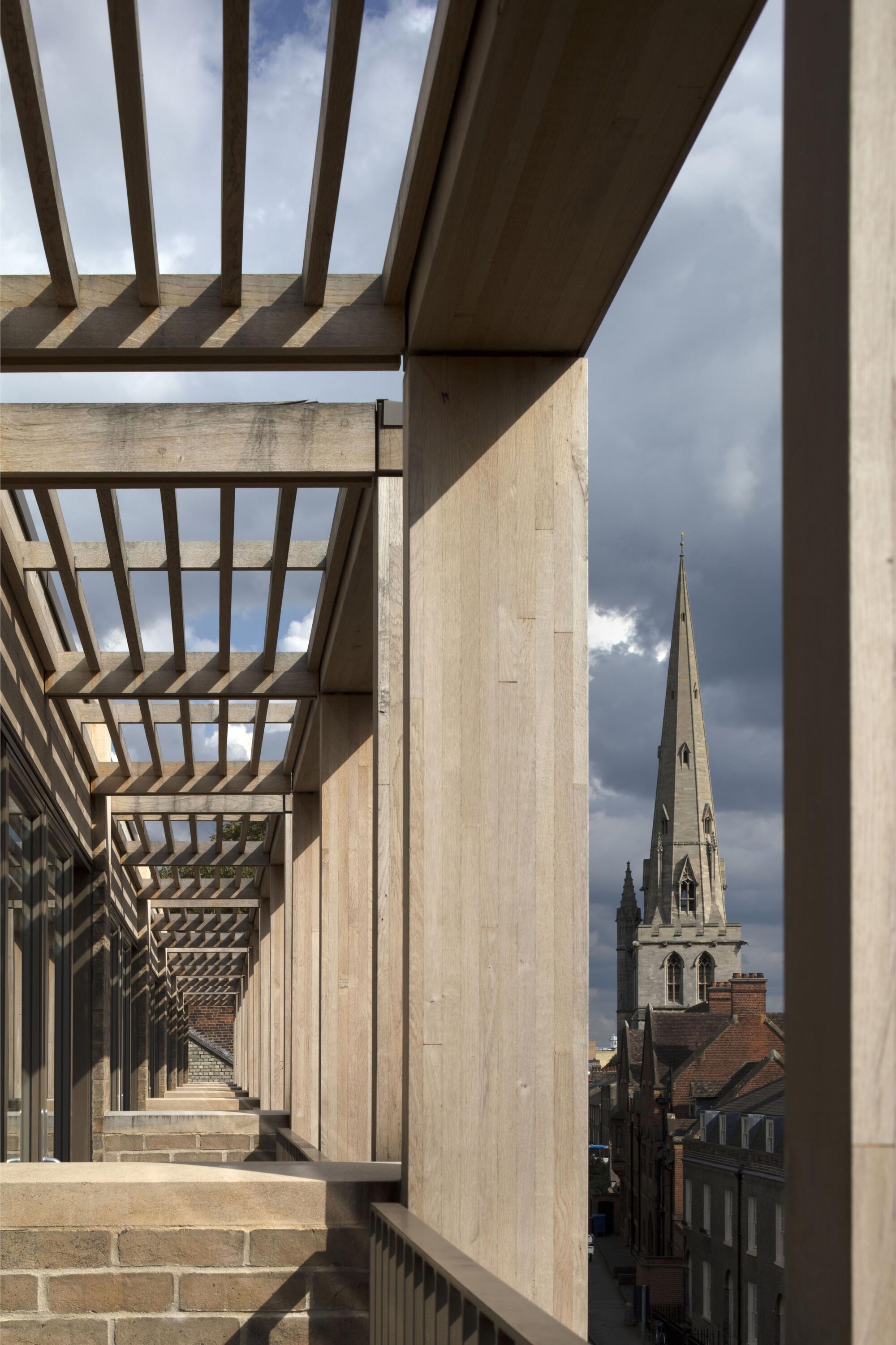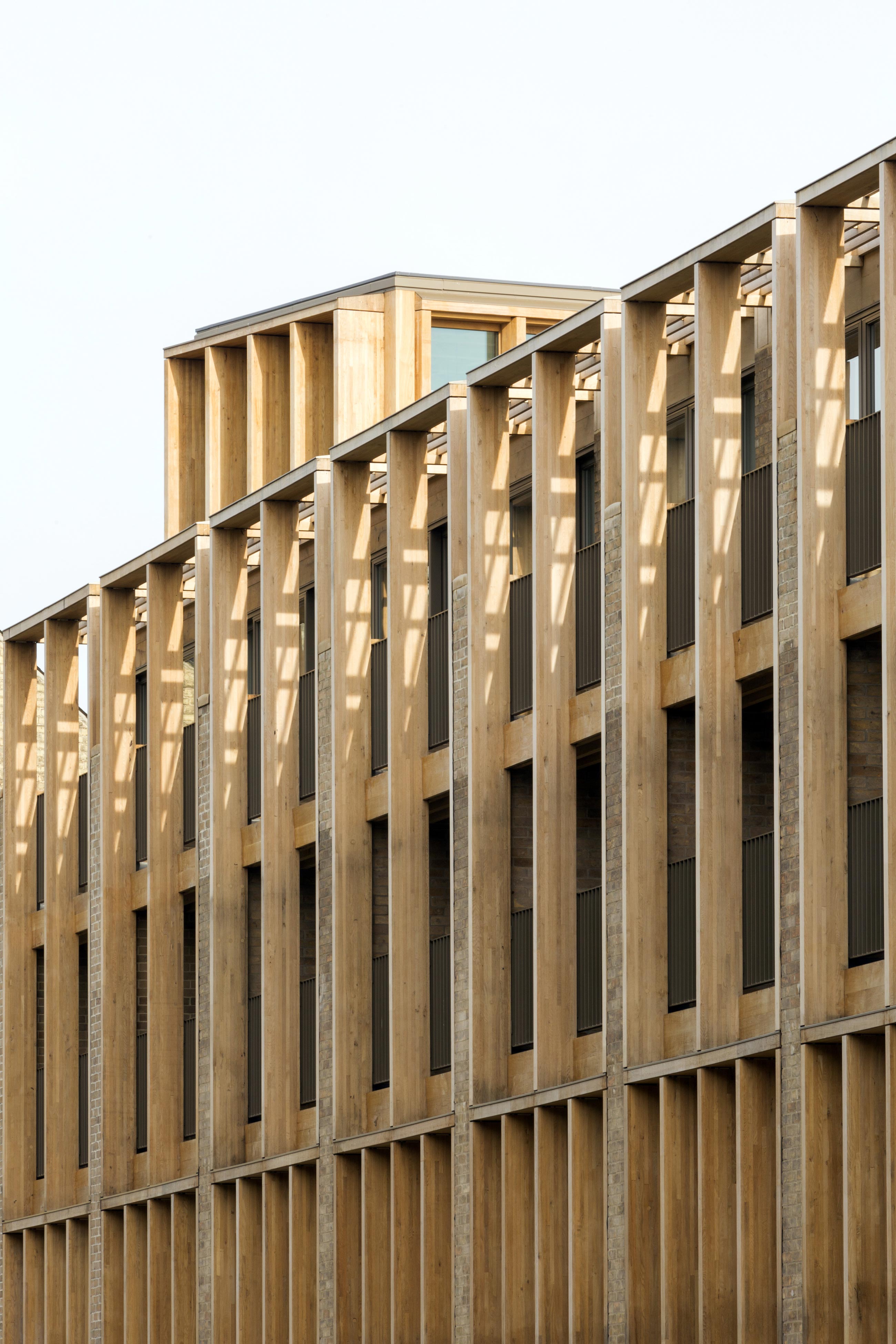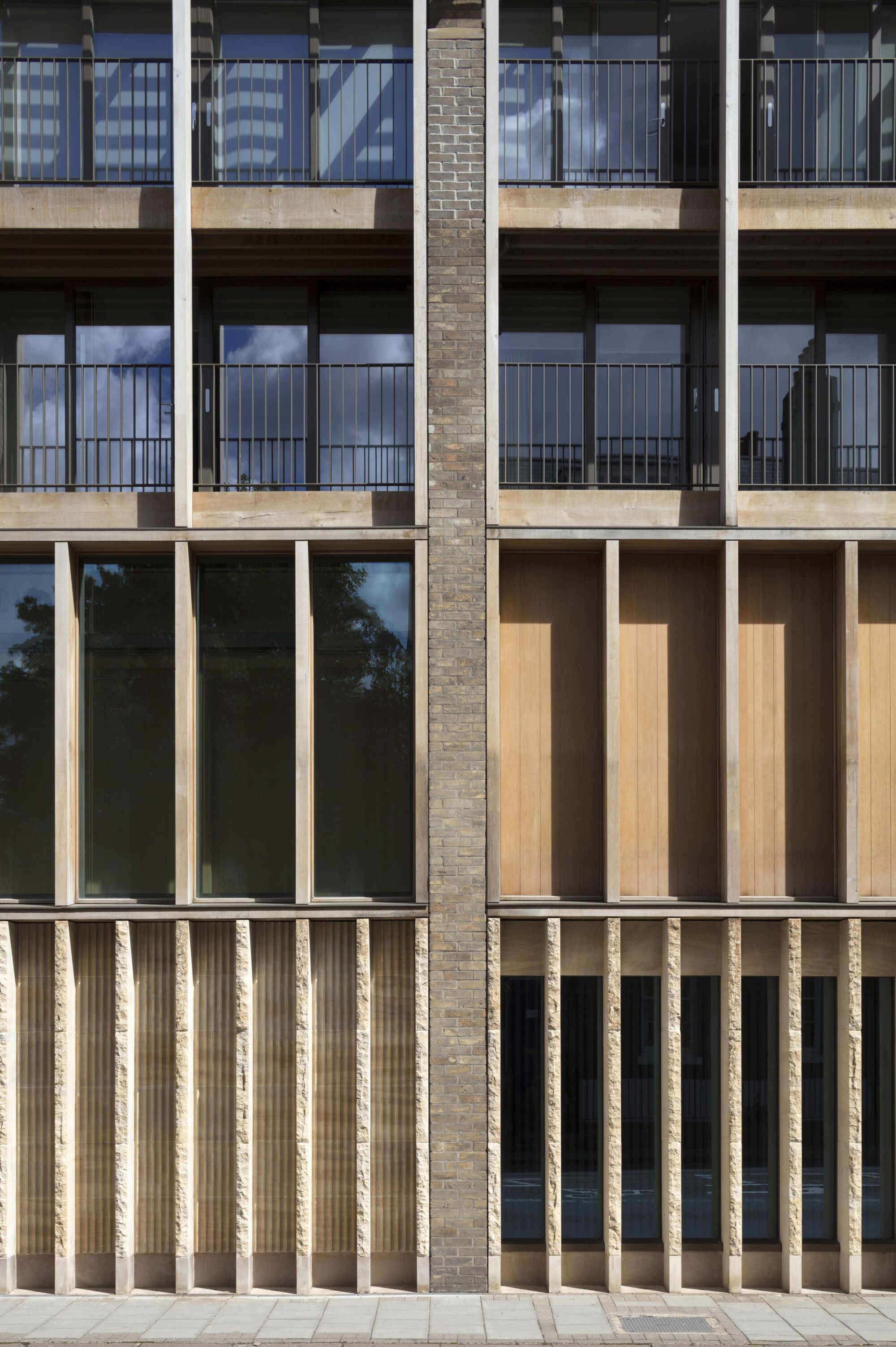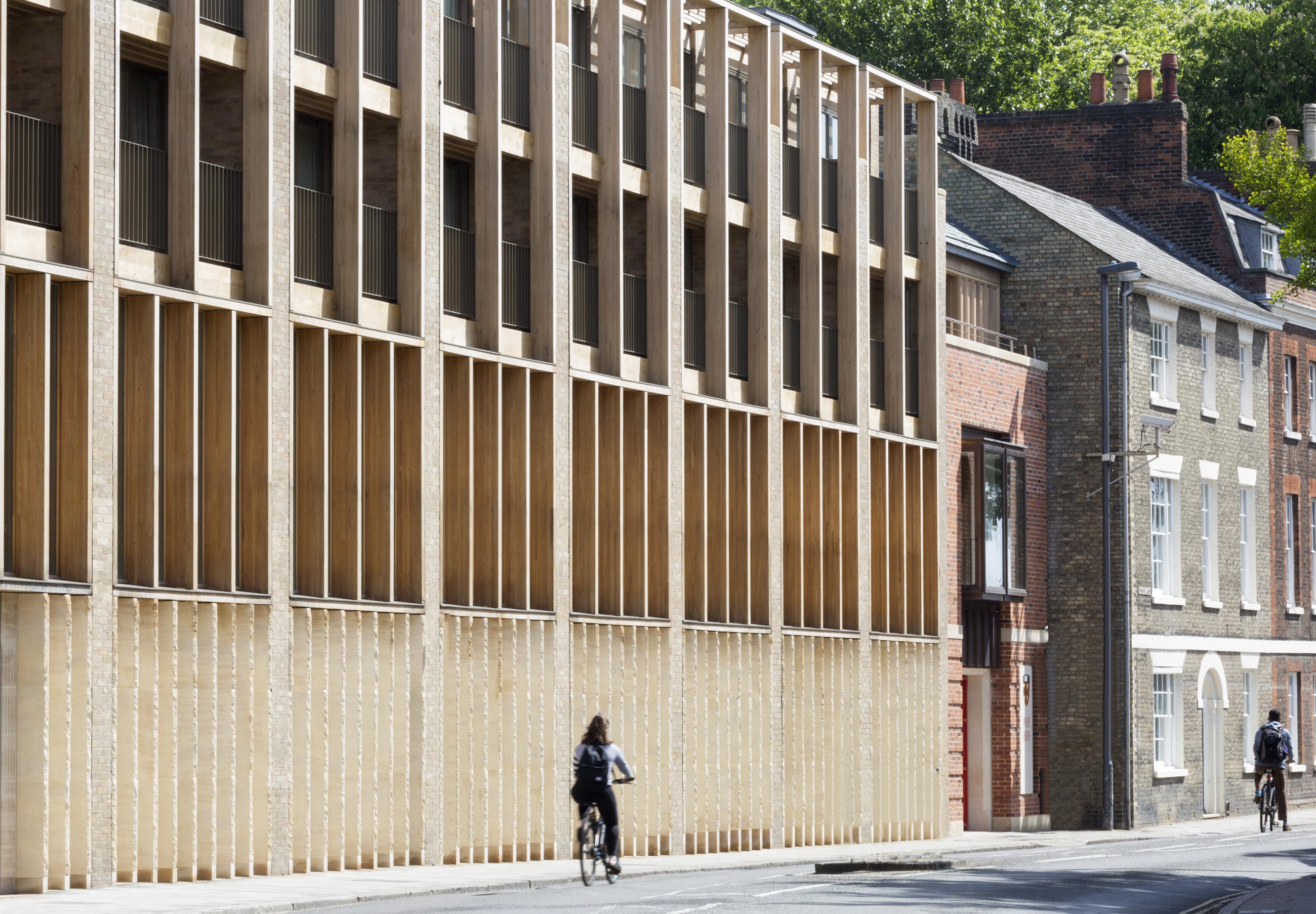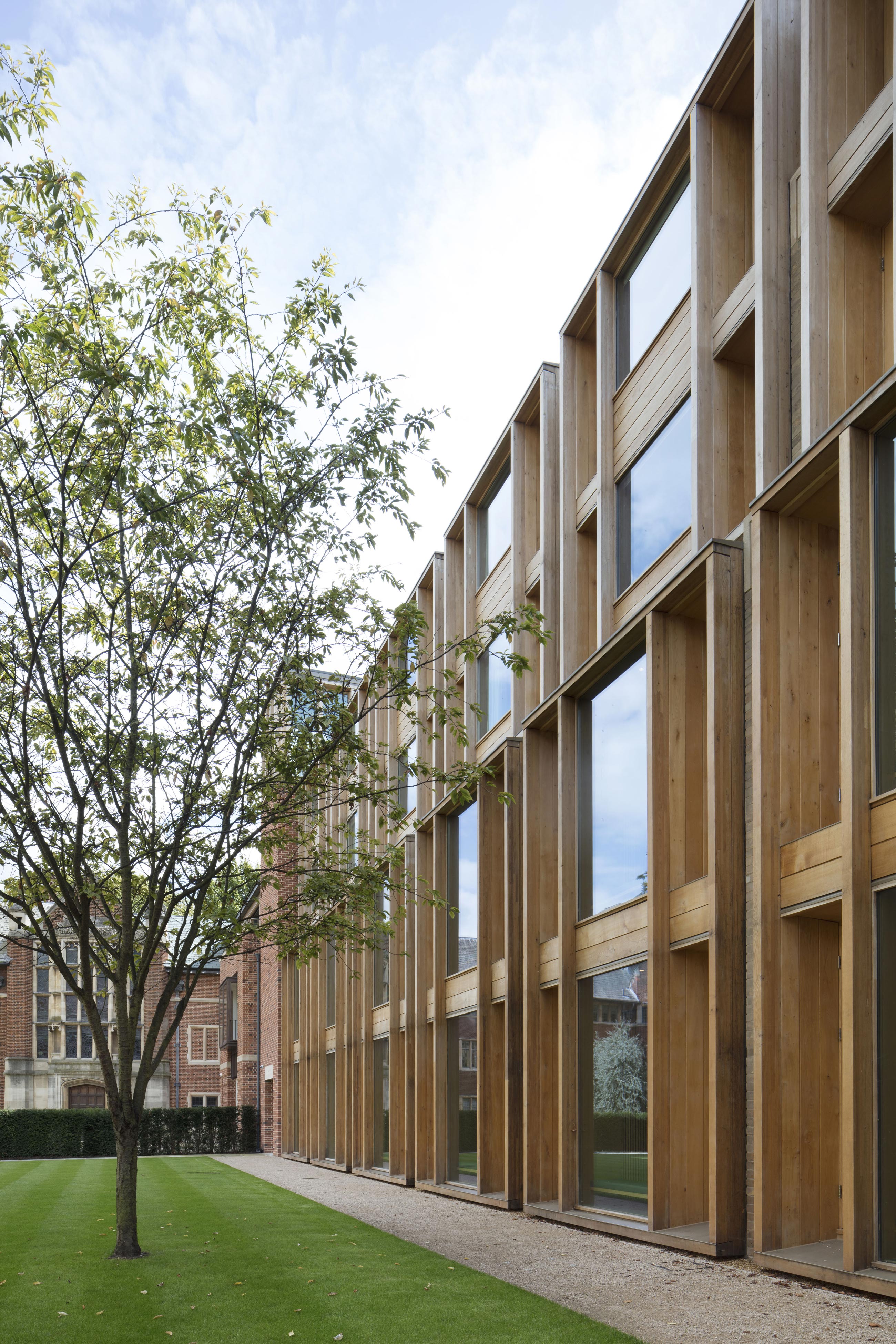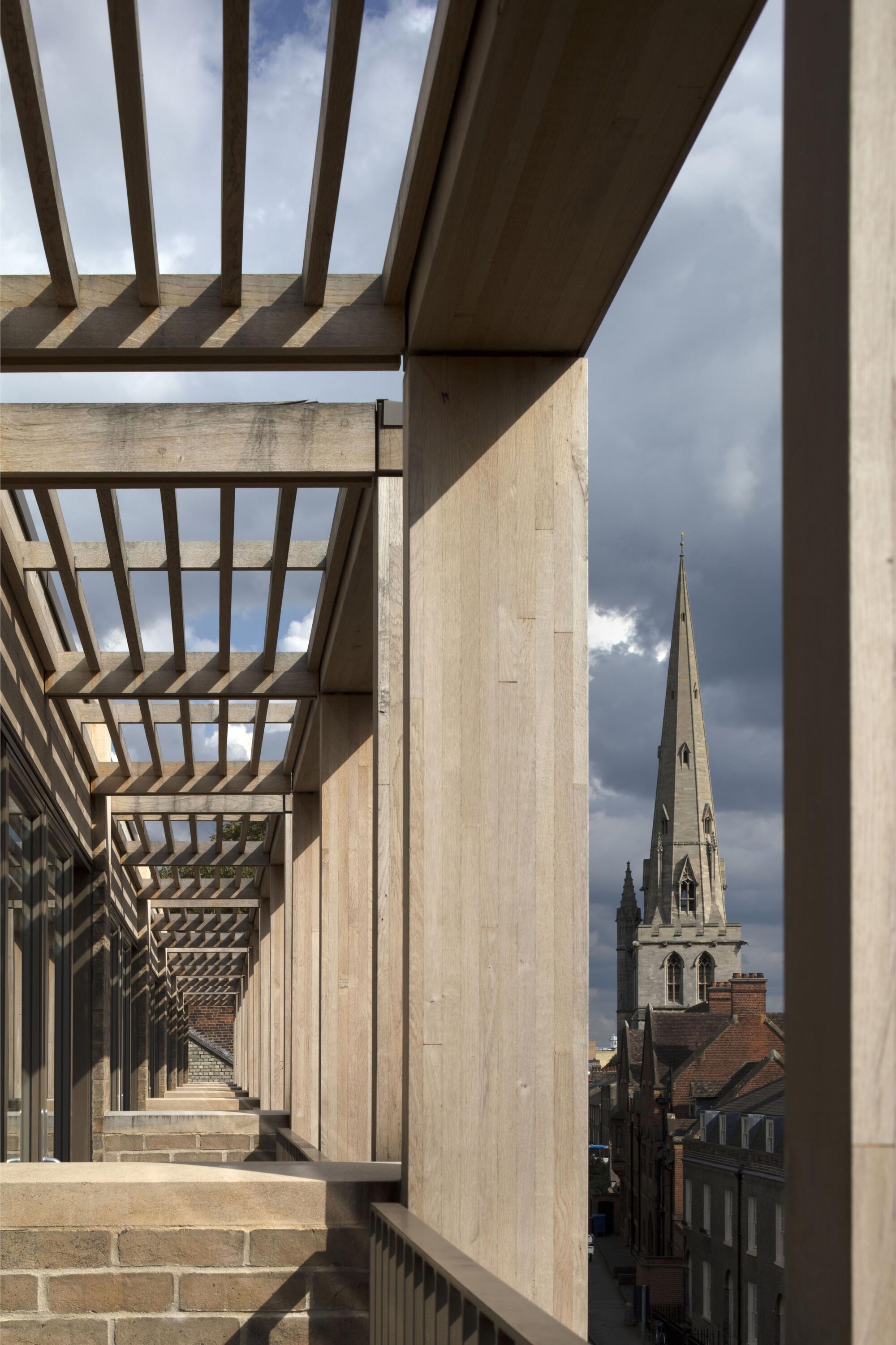 Jesus College
While at Niall McLaughlin Architects, Benni was privileged to work on a range of projects including the renovation of West Court, a Grade II listed building for Jesus College in Cambridge. The project was successful in achieving a building that is both grounded in its place while offering a renewed image of the College onto the city. Benni worked on the scheme from concept stage, supporting the project through planning and across two of its main build stages. He gained experience of working with listed buildings, executing internal and external packages during the renovation of the original building.

In addition, Benni was involved in the design of the new entrance tower on Jesus Lane and supported the design of the facade of its adjacent building with a rhythmic timber insert of bays between existing brick piers. A new 180-seater auditorium was inserted within the extensively remodelled structure as a golden timber-lined box, designed to support the College's repute as a centre for research. Above, a suite of long and short-term accommodation completes the court with different treatments that respond to a private condition and the opposite urban streetscape.

Project realised by Niall McLaughlin Architects.

Title: Jesus College
Location: Cambridge
Year: 2017
Client: Jesus College
Type: Cultural
Status: Completed