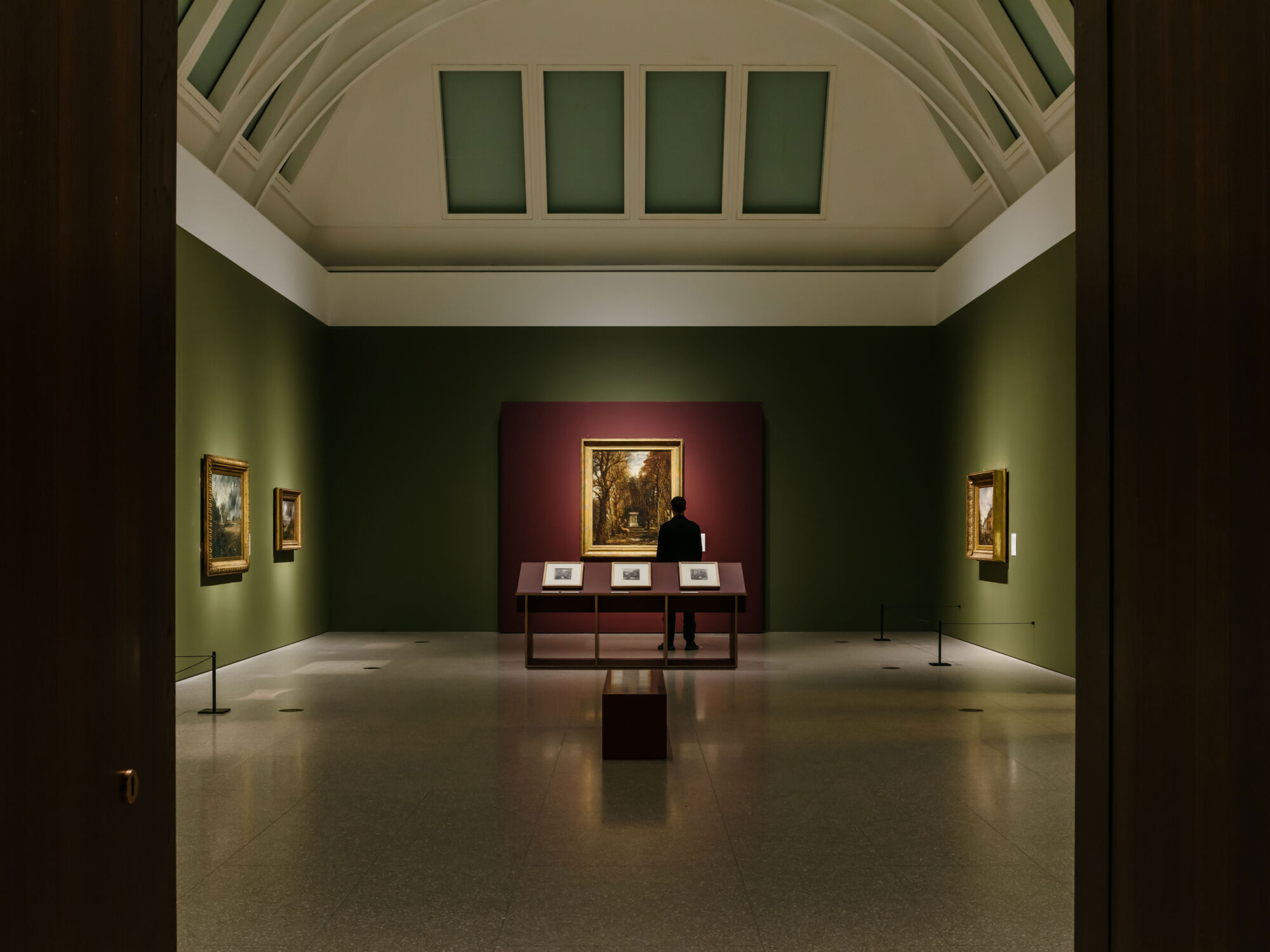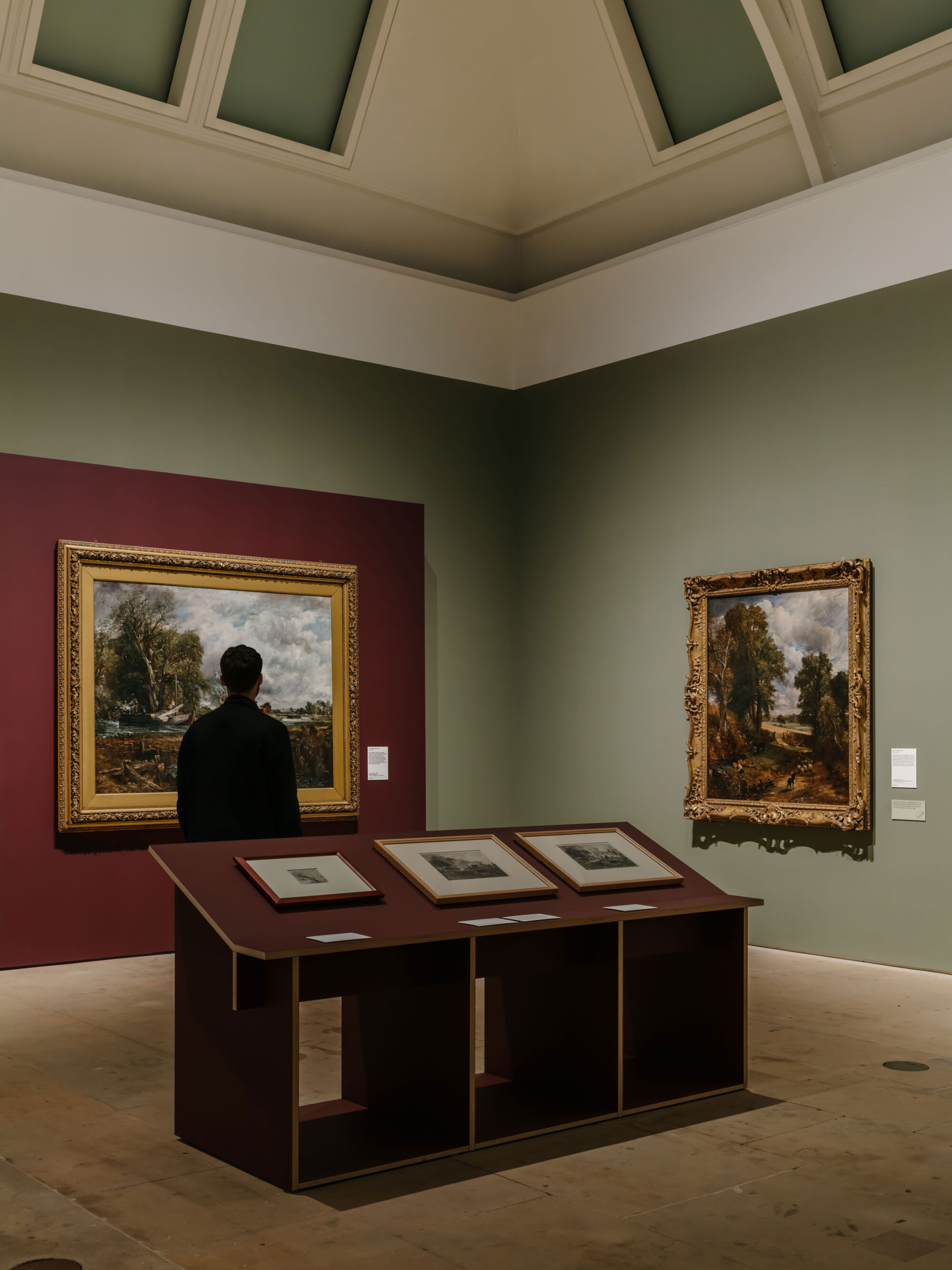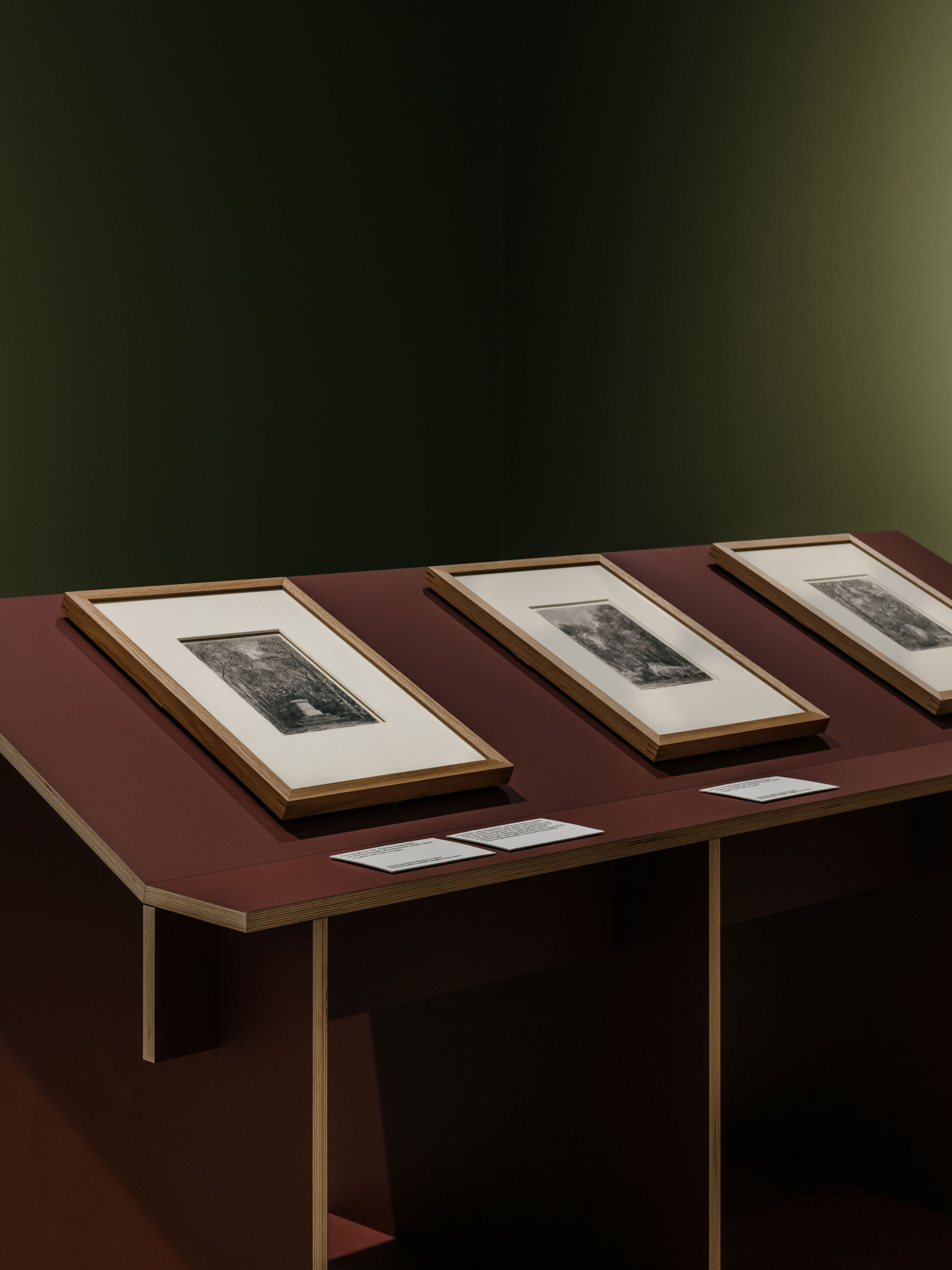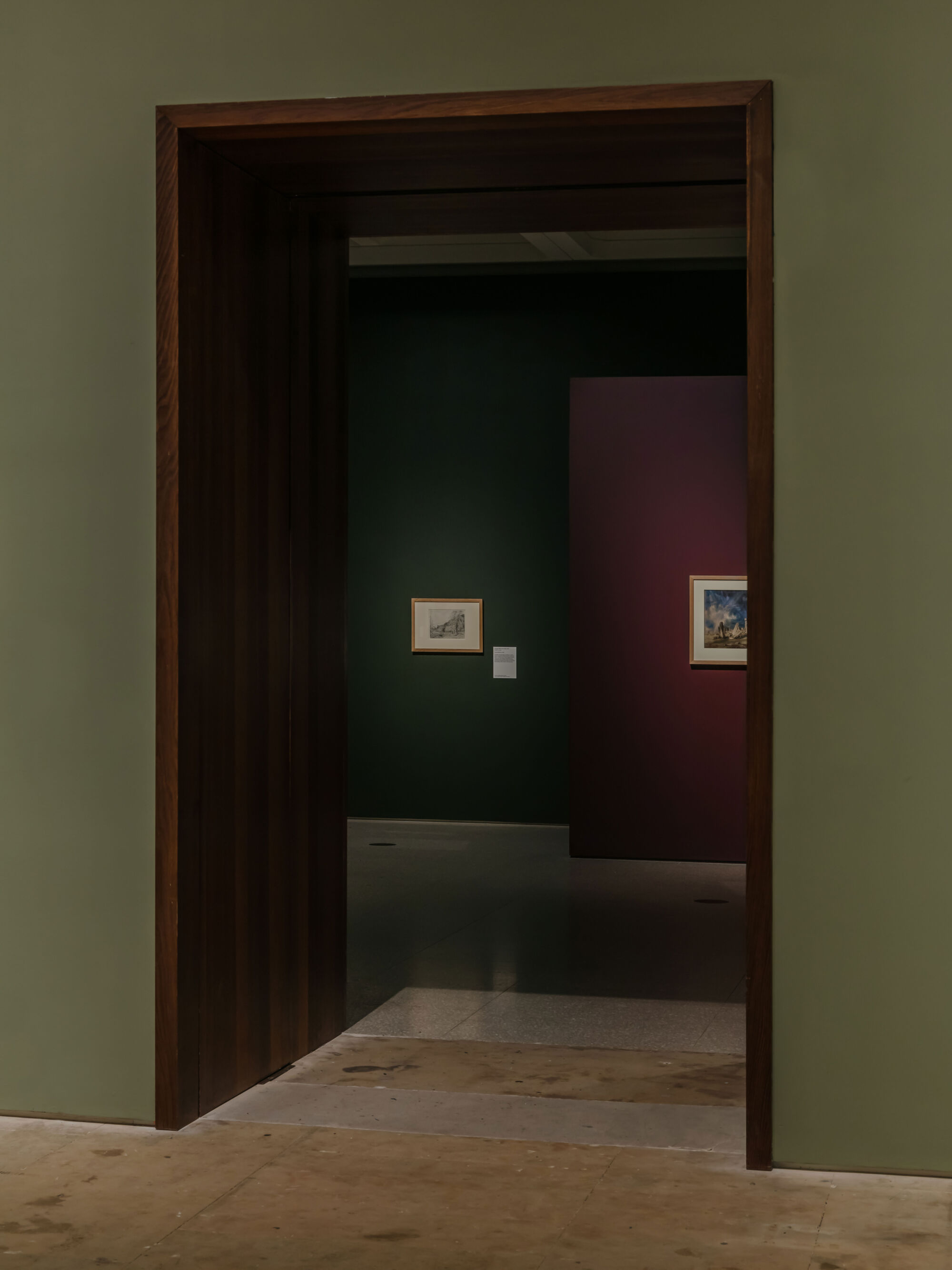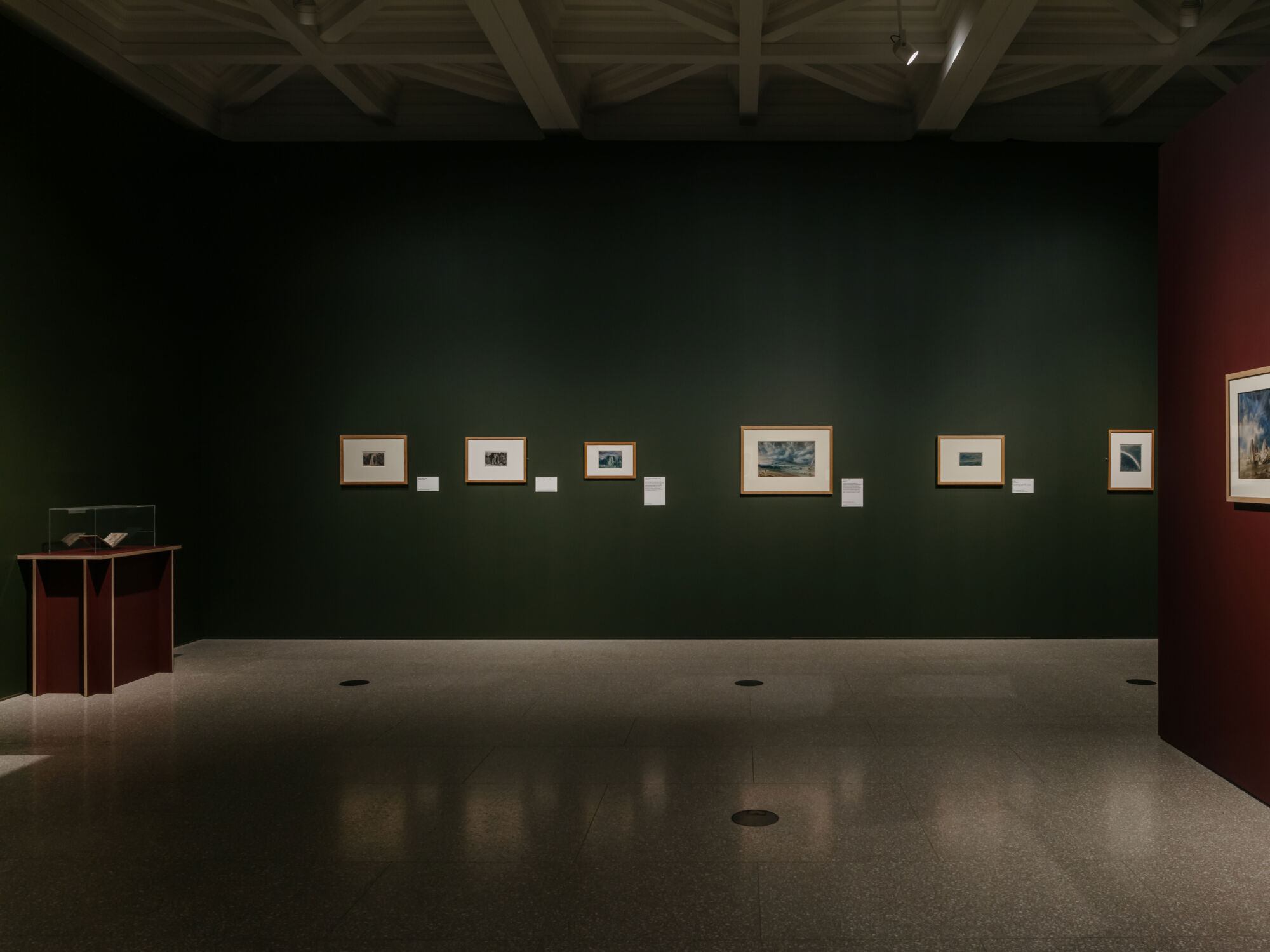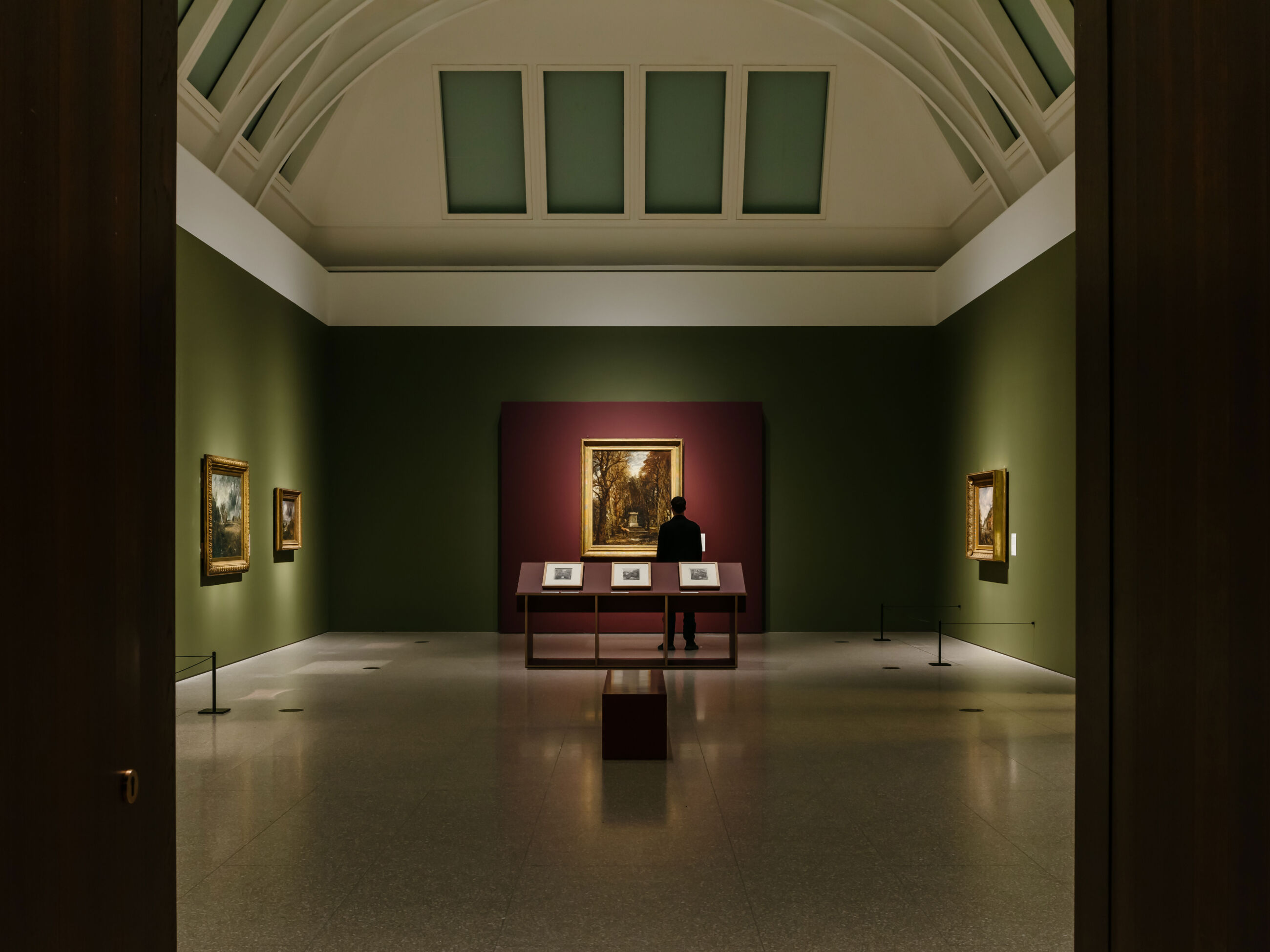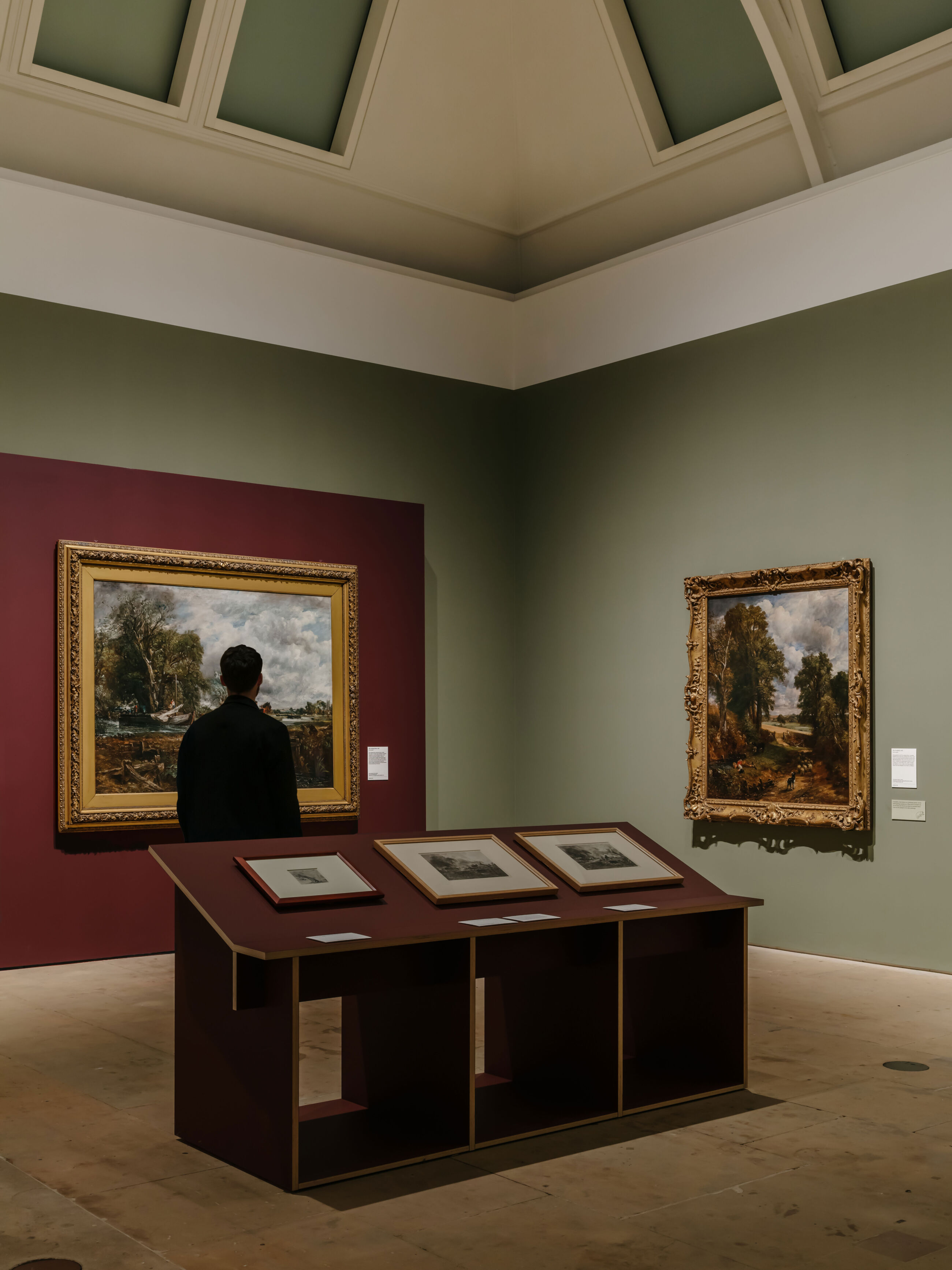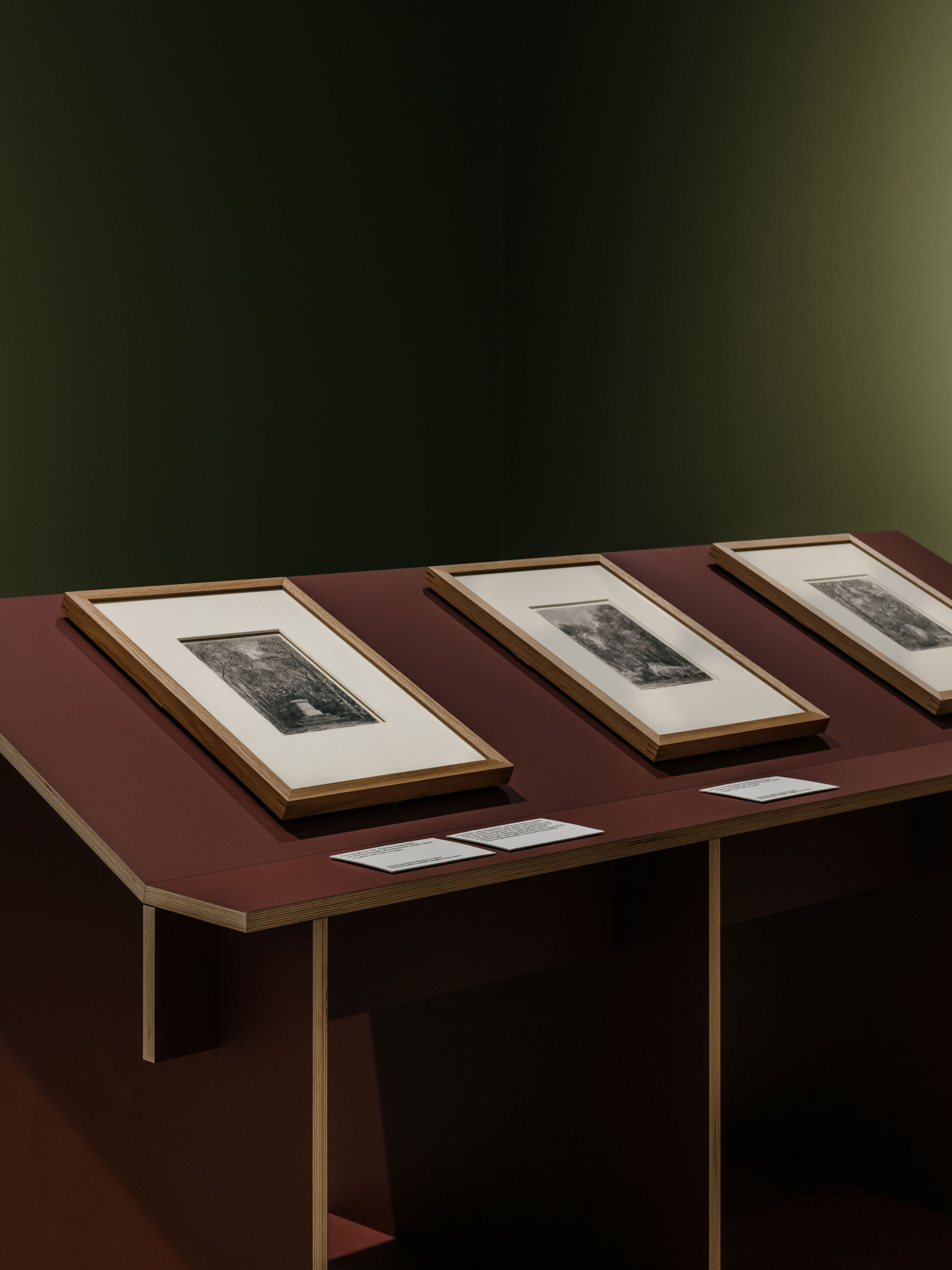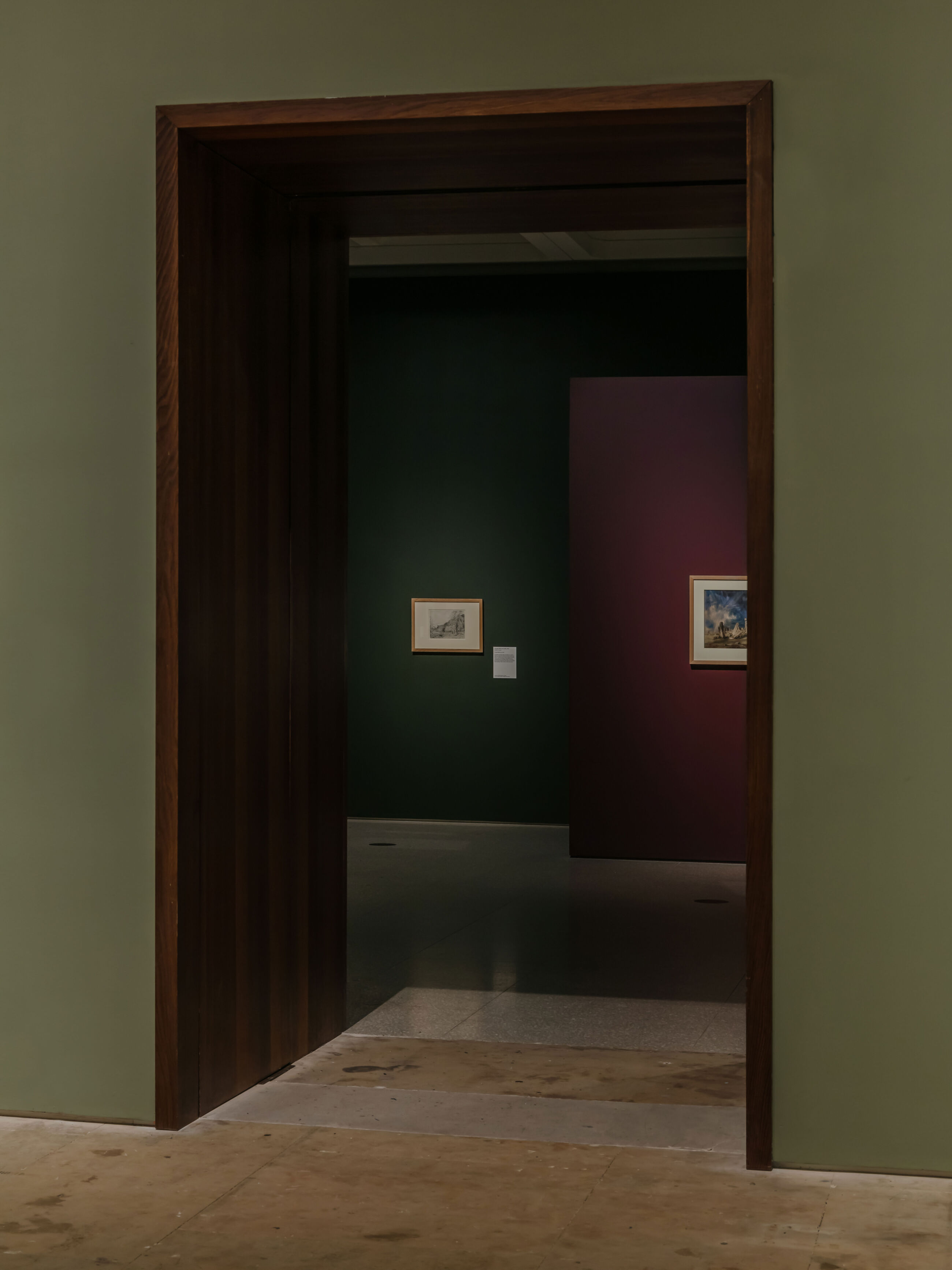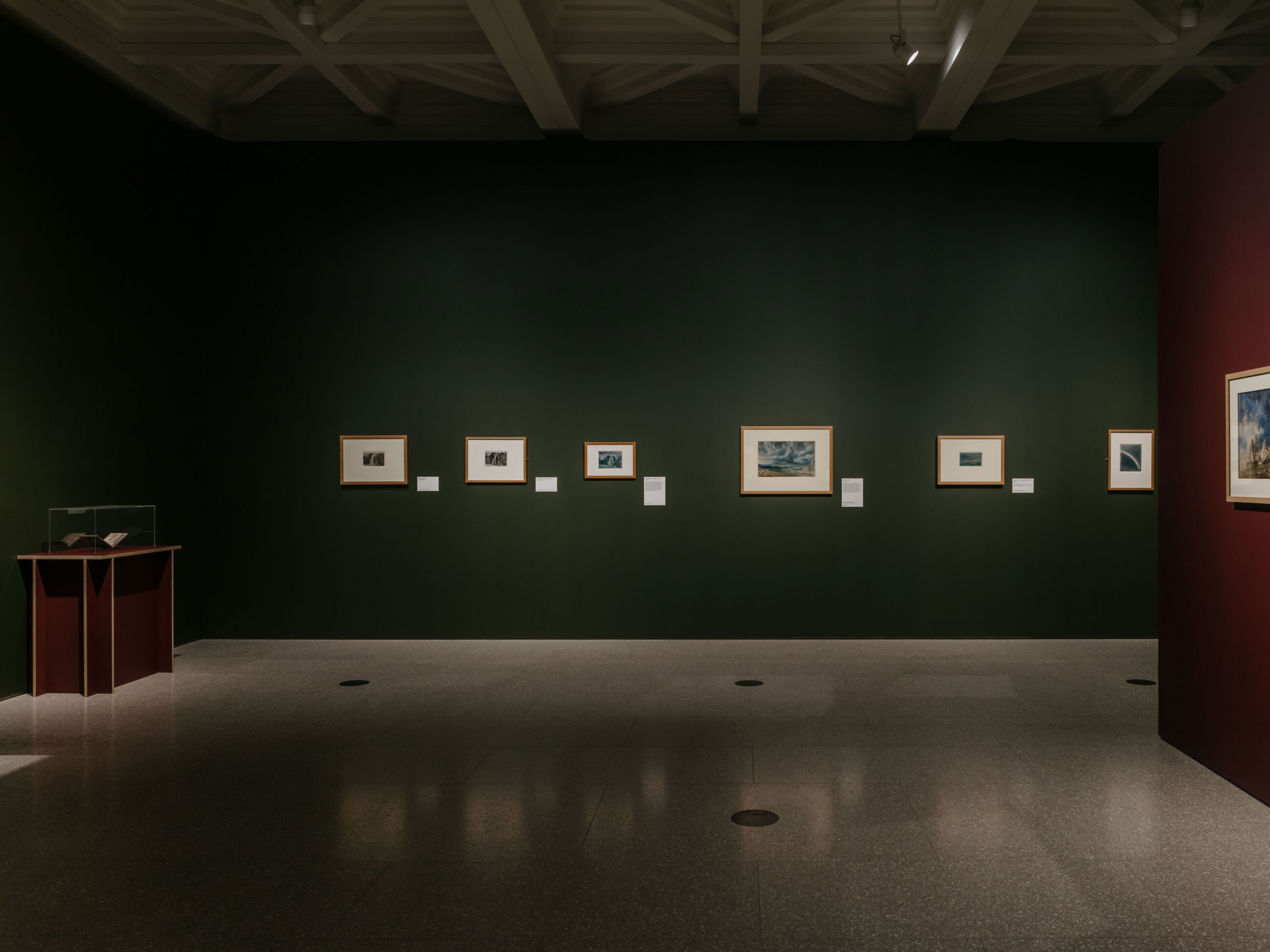 Late Constable Exhibition
EBBA worked closely with the team at the Royal Academy of Arts and Graphic Designers Daly & Lyon to deliver a prestigious exhibition on Late Constable, looking at the modern artist's work towards the end of his life. In response to a traditional painting show, the exhibition design reflects a clean and fresh aesthetic with colours that help to capture the tonal qualities of the show.

Large walls help to frame three of the key paintings in his oeuvre, while table displays present sketches of the larger paintings on show, a reference to the way in which drawings were historically hung at events at the Royal Academy – a nod to the fact Constable was only made an Academician very late in life.

Overall the exhibition design tries to create a backdrop and spatial arrangement that helps to elevate the works on show without distracting from the importance of the paintings themselves.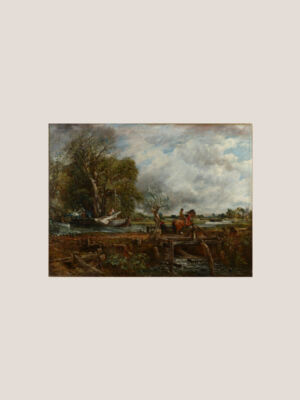 Title: Late Constable Exhibition at RA
Location: London
Year: 2021
Client: Royal Academy of Arts
Photographs: James Retief
Graphics:Daly & Lyon
Curators: Per Rumber, Anne Lyles, Rose Thompson
Management: Rebecca Bailey, Idoya Beita, Amon Brown, Florence Mytum
Type: Cultural
Status: Completed