05•2022
Penhaligon's
Penhaligon's
The project was developed as part of the RIBA Regent Street Window Competition in 2014 for the classic perfumery, Penhaligons. The delicate copper lattice structure was designed as a reference to the antiquated methods of distilling perfume and the copper apparatus used in the process. The project was proposed as an evocated and experiential piece that aimed at drawing people into the shop to engage with the making of the perfume.

The project was awarded Best Dressed window and due to its success was later installed in 17 of their stores globally.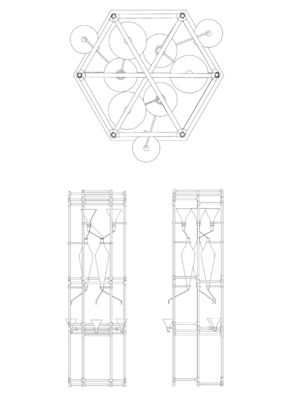 Title: Penhaligon's
Location: London
Year: 2016
Client: Penhaligon's
Collaboration with Aljawad Pike
Type: Retail
Status: Completed
05•2022
Showspace Exhibition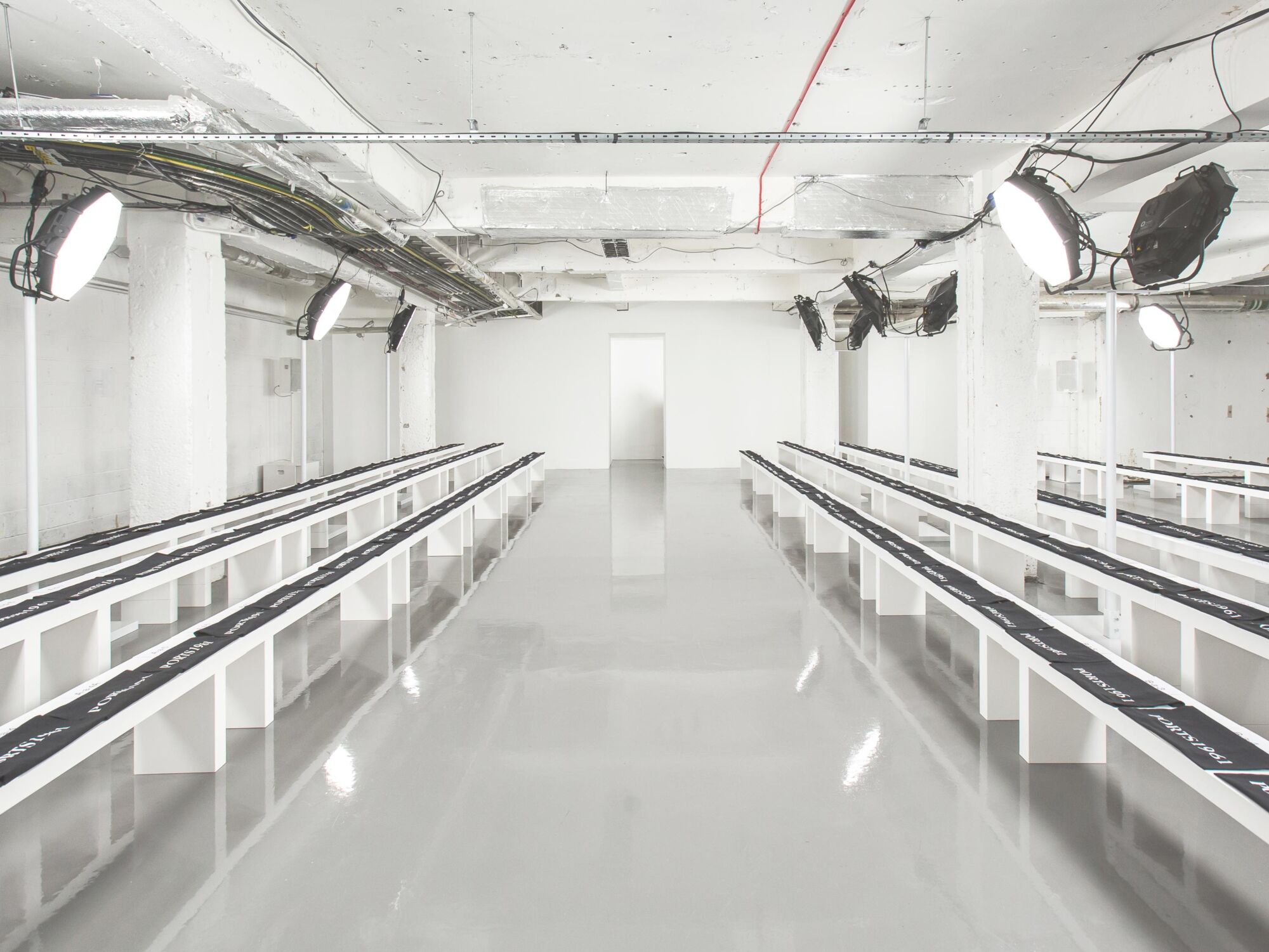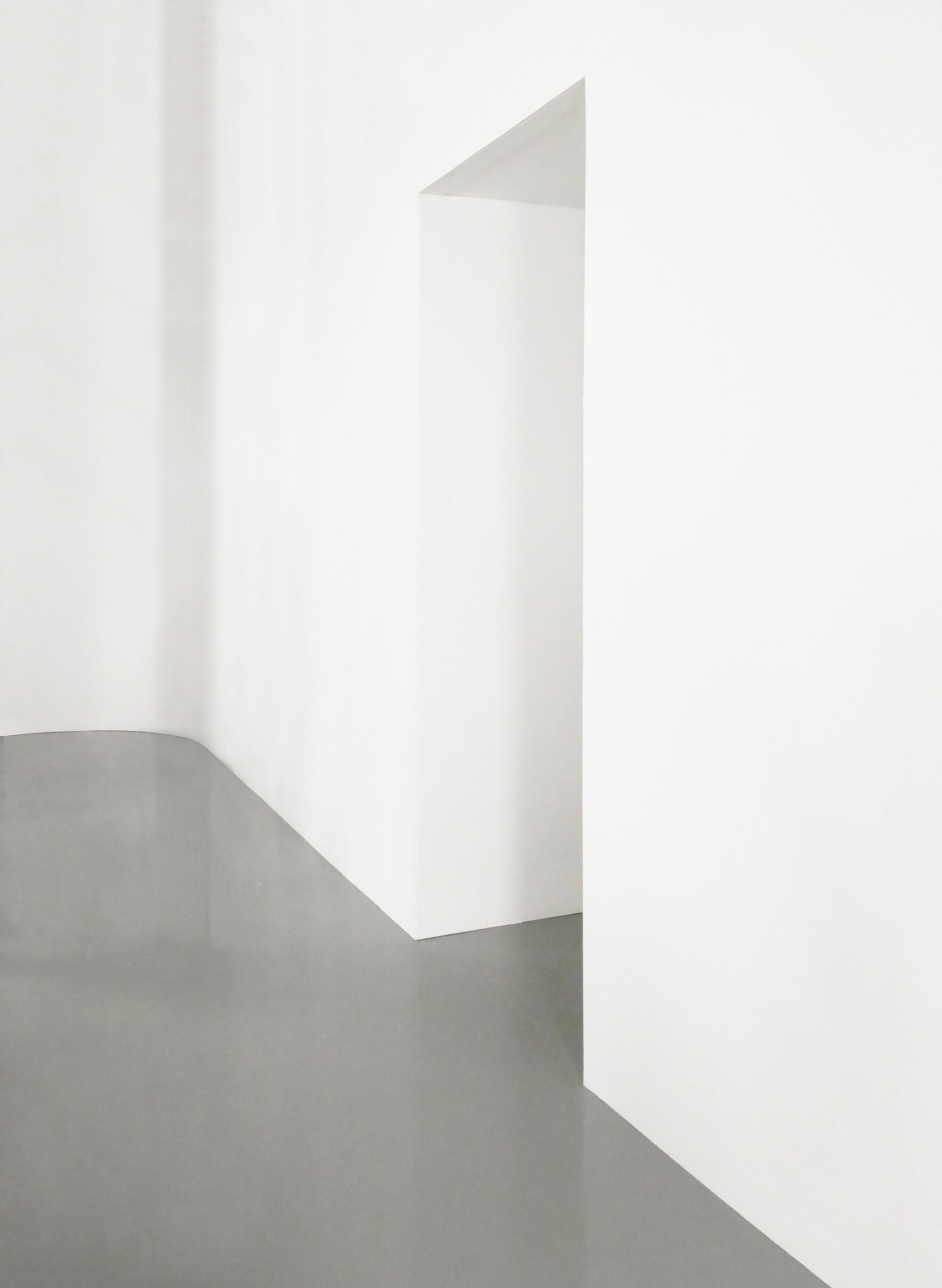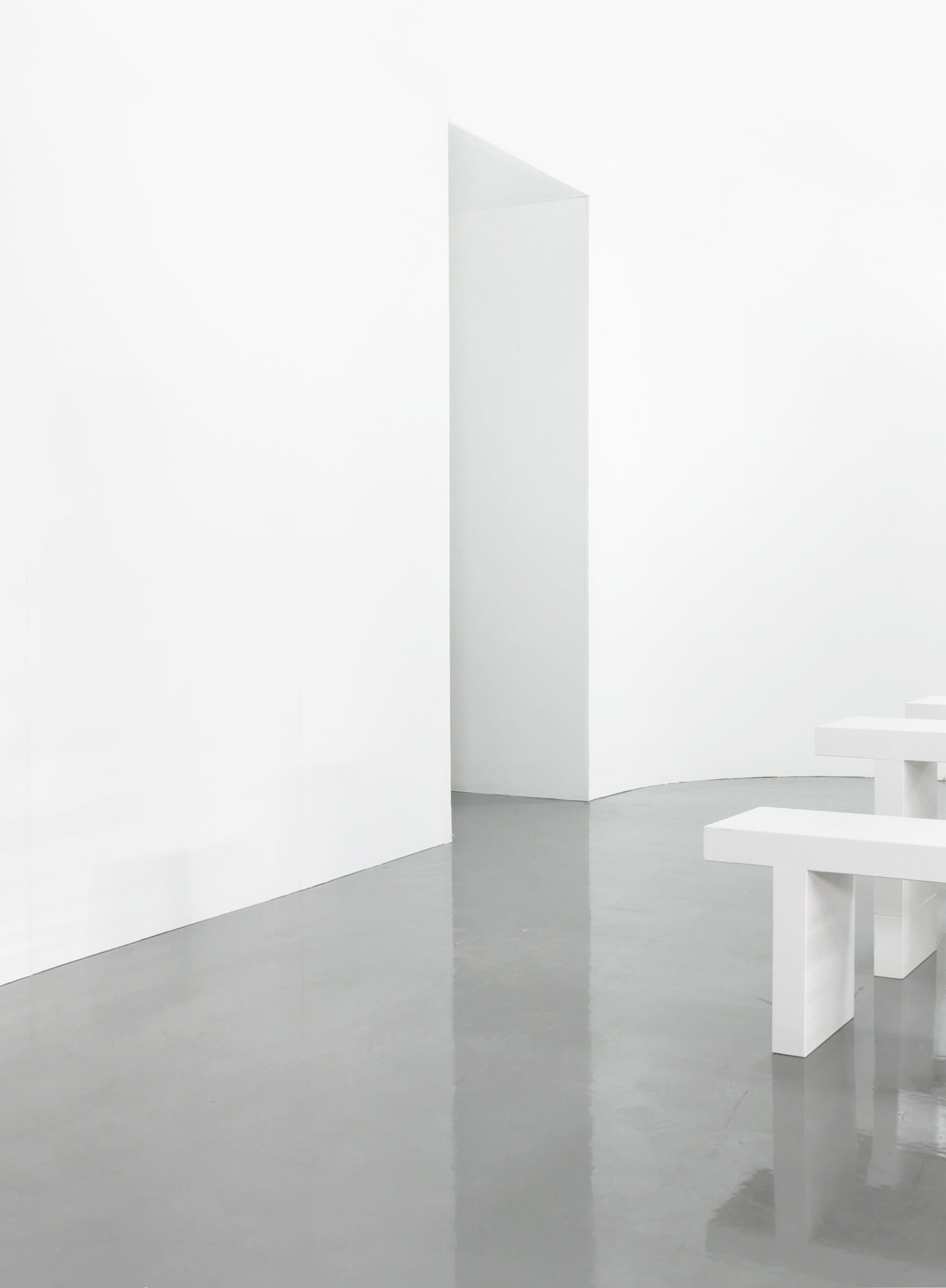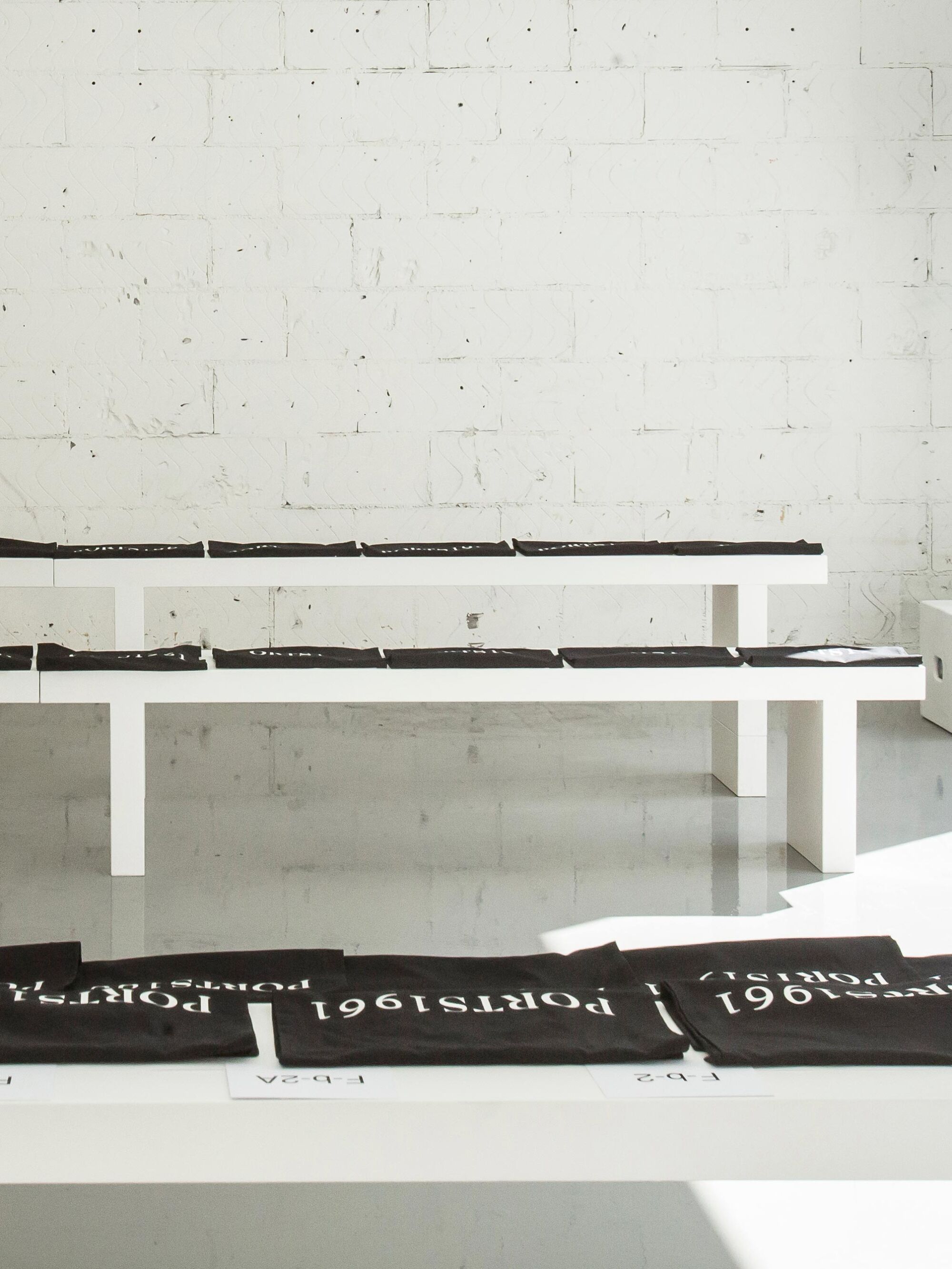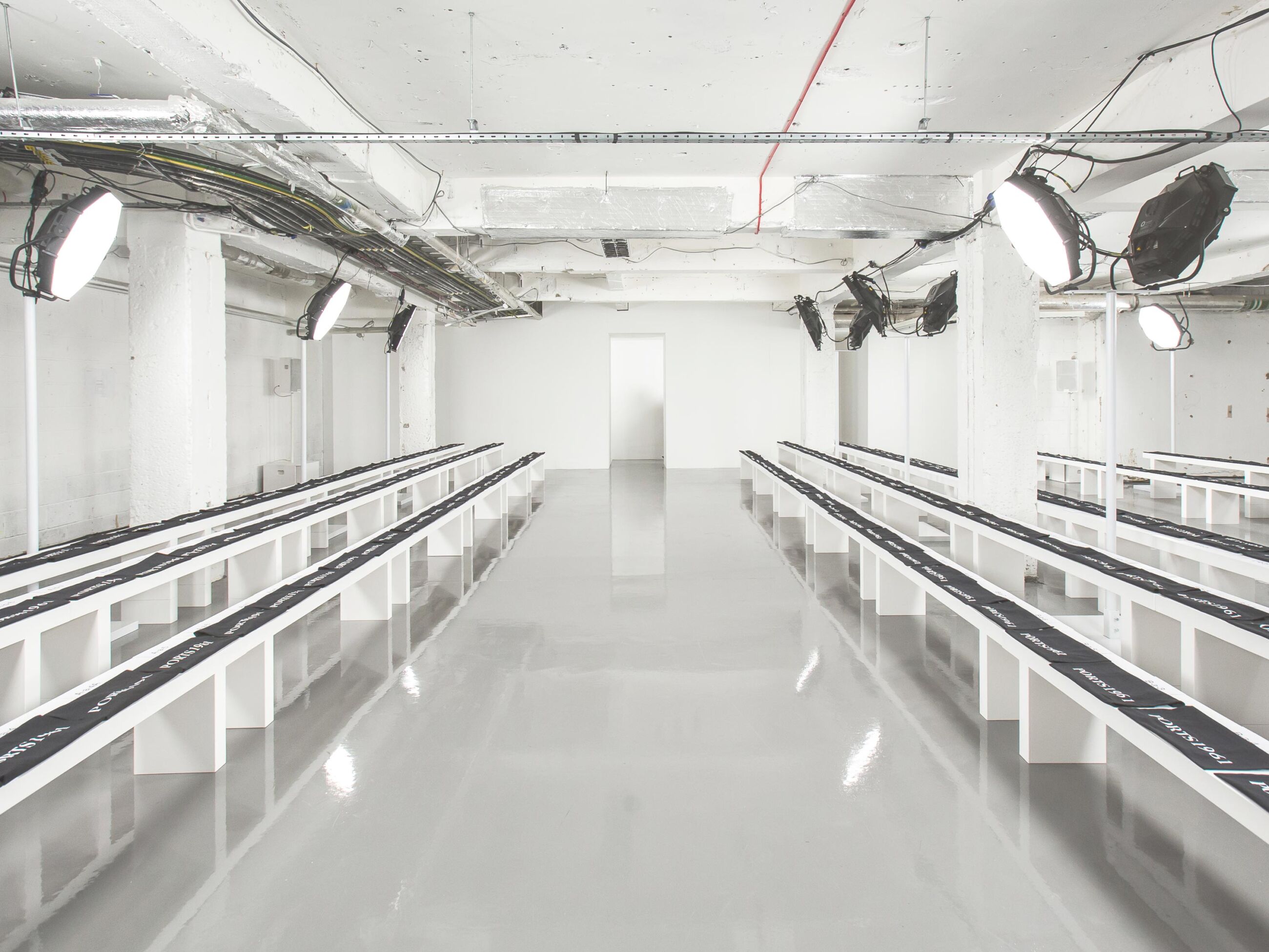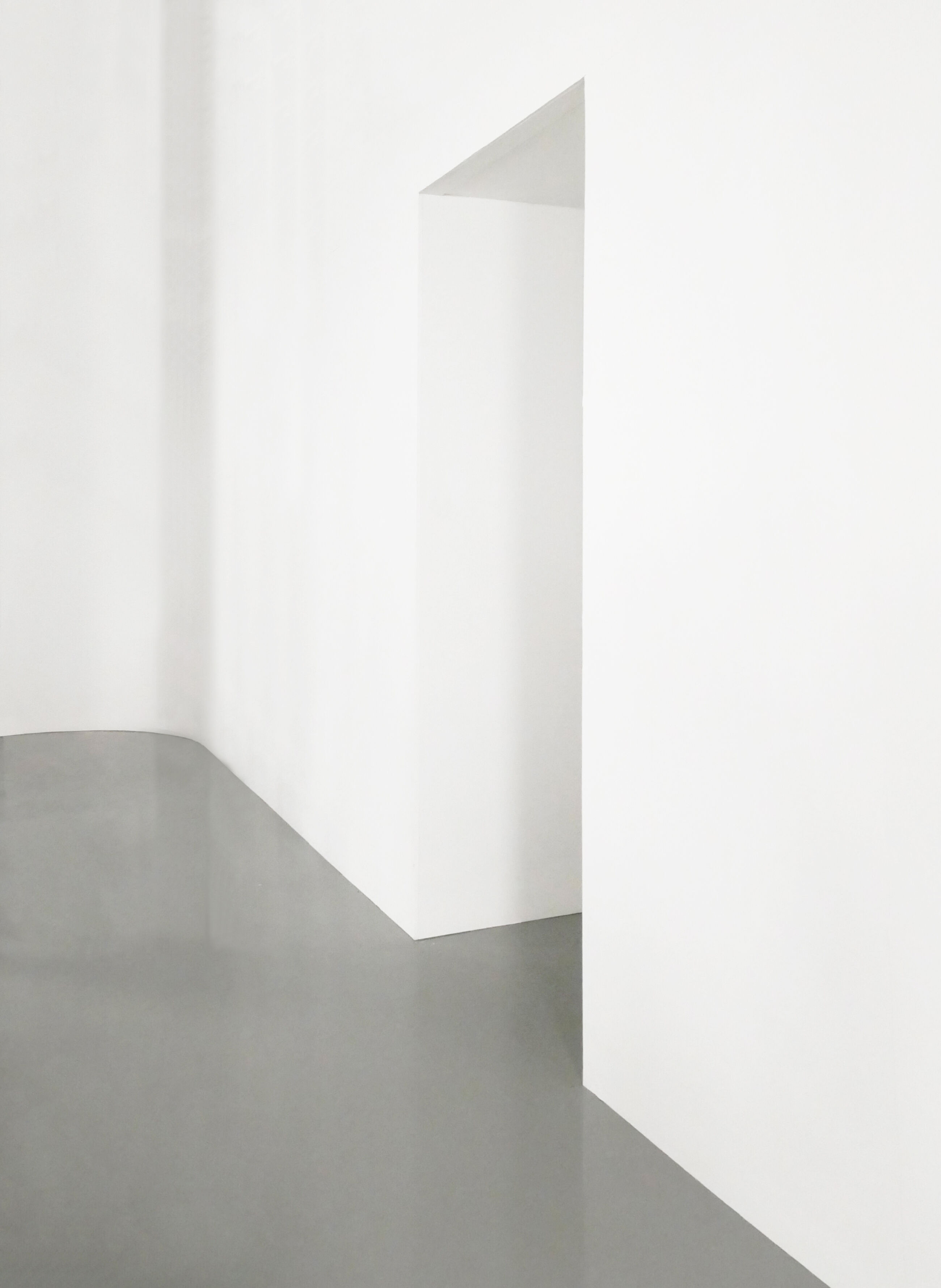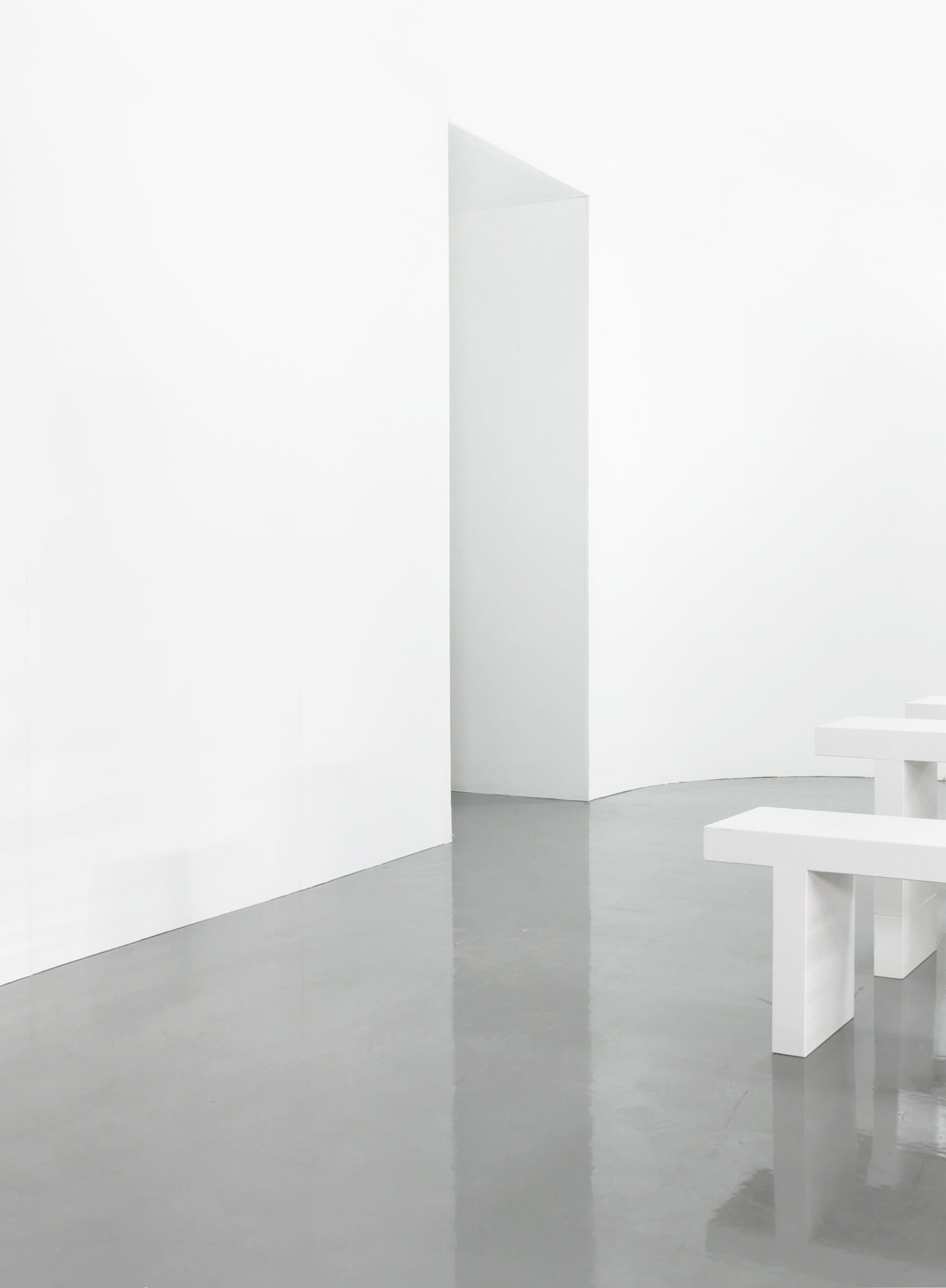 Showspace Exhibition
We completed a unique spatial environment for the Ports 1961 SS18 show using simple curved walls. These walls became devices for suggesting movement and to provide a central focus within the space; a direct reference to the houses of Toyo Ito in Japan where walls are used not to demarcate space but to influence processes and rituals. In a similar manner, the walls were introduced as a way of generating a sense of flow and use.

The walls acted as experiential nodes during the show, directing the models and engaging the guests with the performance. The walls were constructed from simple, cheap plasterboard panels, steamed and scored to create the elegant curved edges that would reflect light off the resin floors. The simple placement of these curved surfaces was an investigation into the relationship of performance and space.

The studio worked with a brilliant fabricator who helped to develop the intricate details and method of manufacture to ensure seamless joints across all walls throughout the space.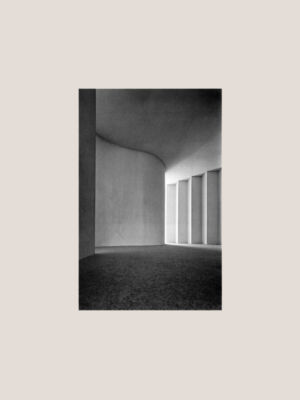 Title: Showspace Exhibition
Location: London
Year: 2018
Client: Ports 1961
Type: Cultural
Status: Completed


05•2022
Horizon at Tate Modern
Horizon at Tate Modern
We were asked to collaborate again with the fashion designer Ports 1961 at London Fashion Week in February 2018 for a AW18 show at Tate Modern, London. Designed around the raw spaces of the Tanks, the proposal emphasised the clean raw image of the interior of the cavernous space.

As a simple yet powerful intervention, the proposed lighting installations were a reaction to the qualities of the site and the attempt to generate an atmosphere of sunrise. The project, 'Horizon', sought to introduce the evocative glow of early morning light, realised by the introduction of large spherical lights that helped to create drama and frame the large concrete volume. The lighting was designed to interact with the increase in number of visitors, getting brighter as the space was occupied as an awakening daylight.
Title: Horizon at Tate Modern
Location: London
Year: 2018
Client: Ports 1961
Type: Cultural
Status: Completed