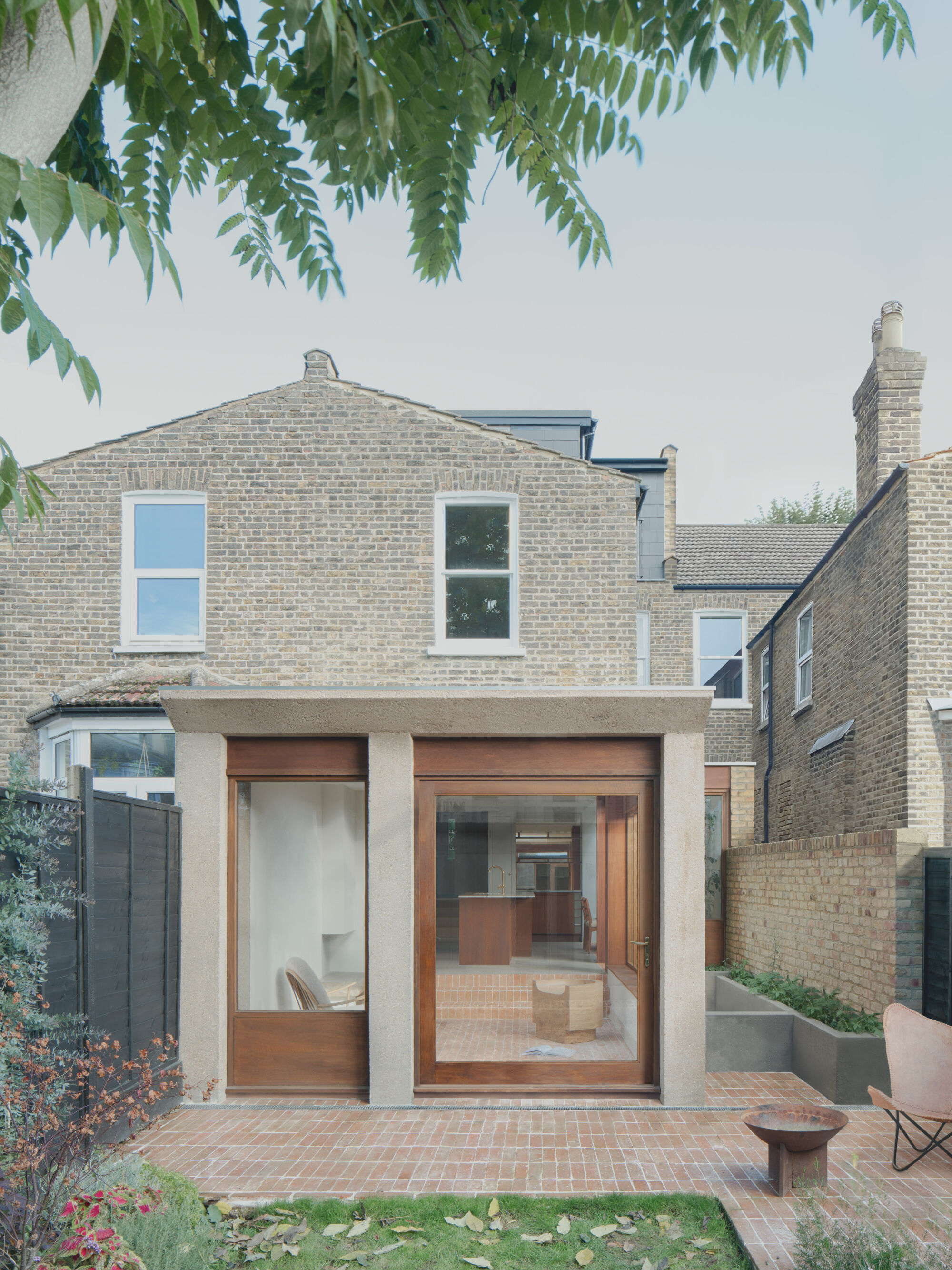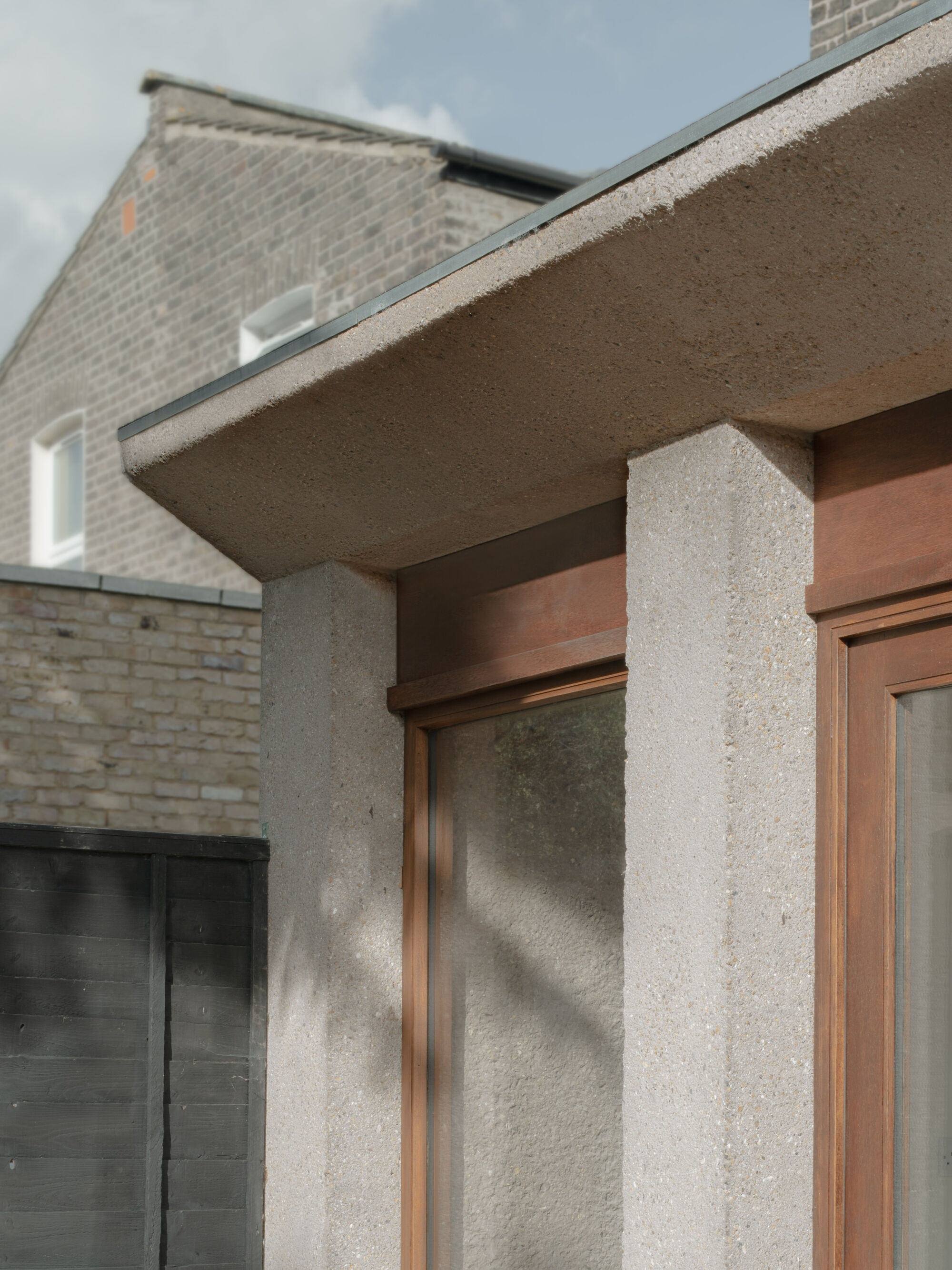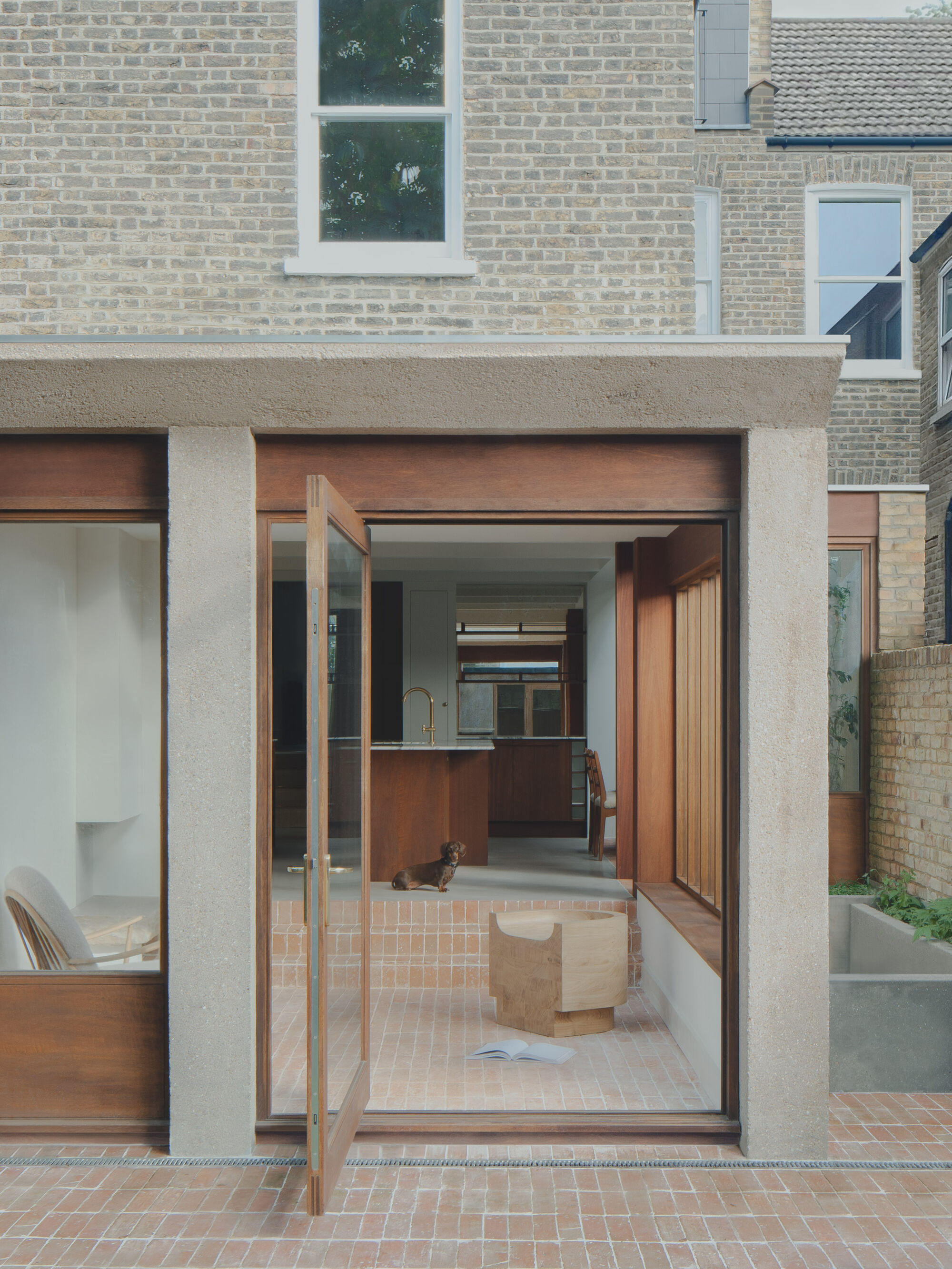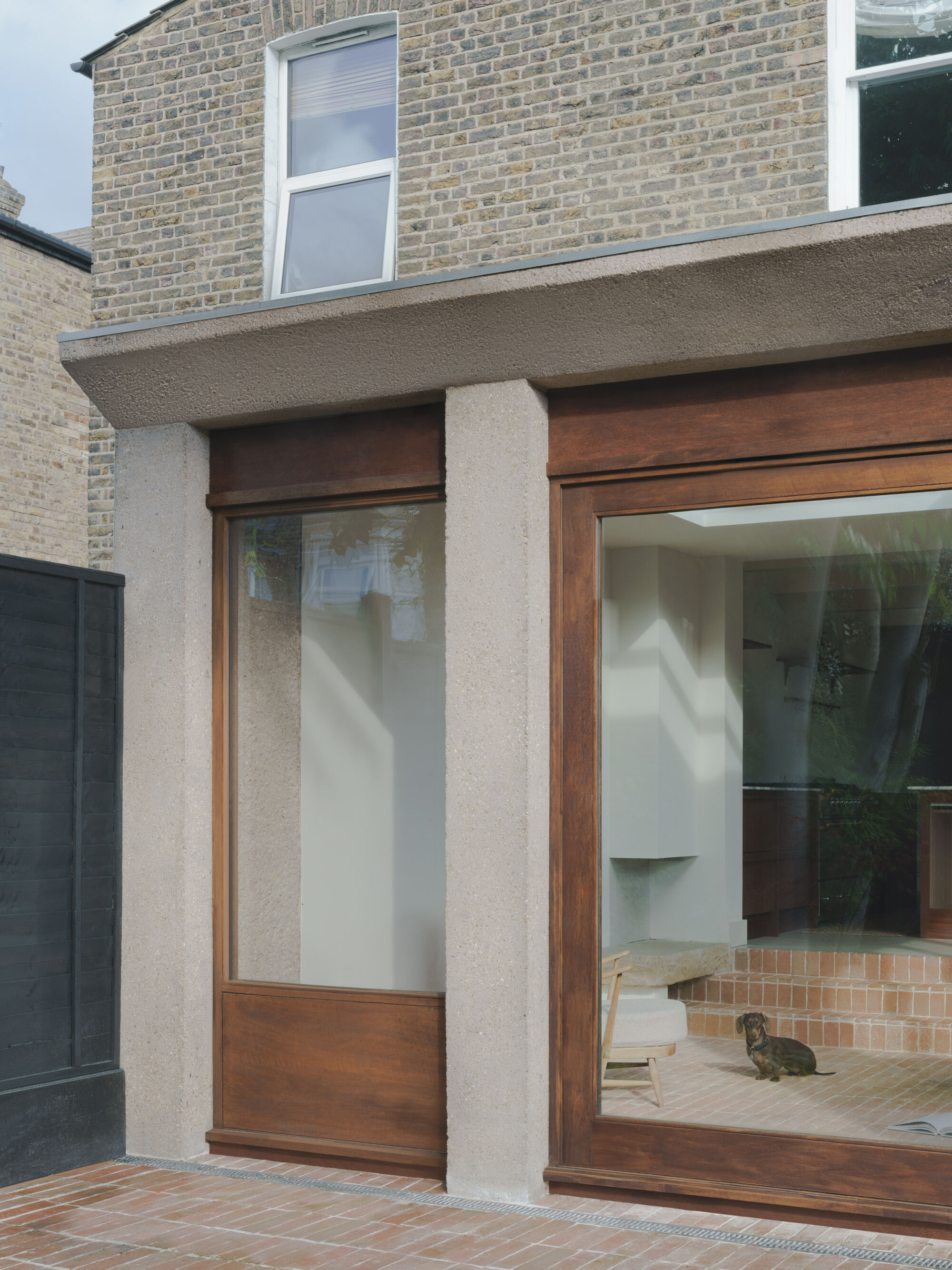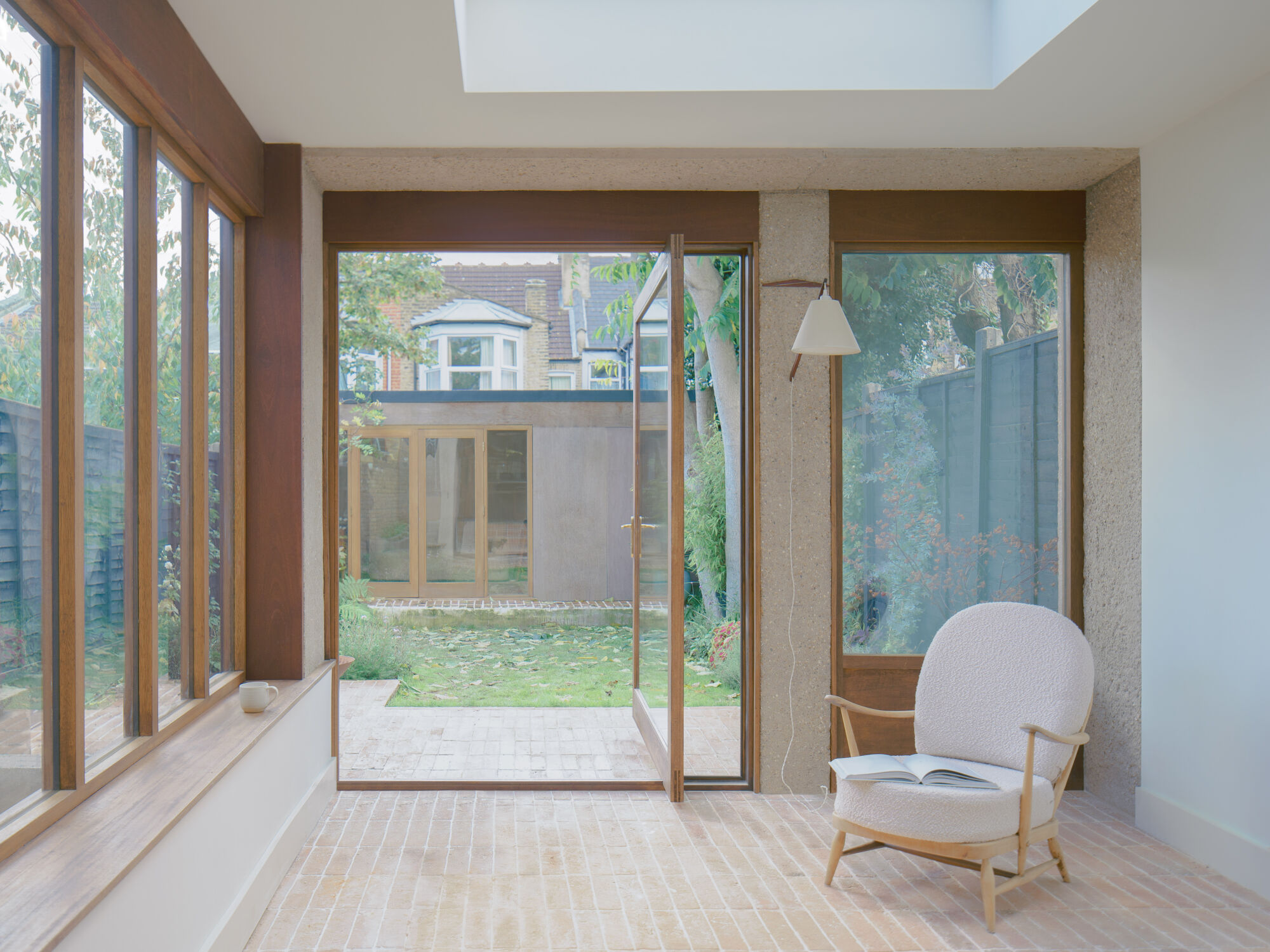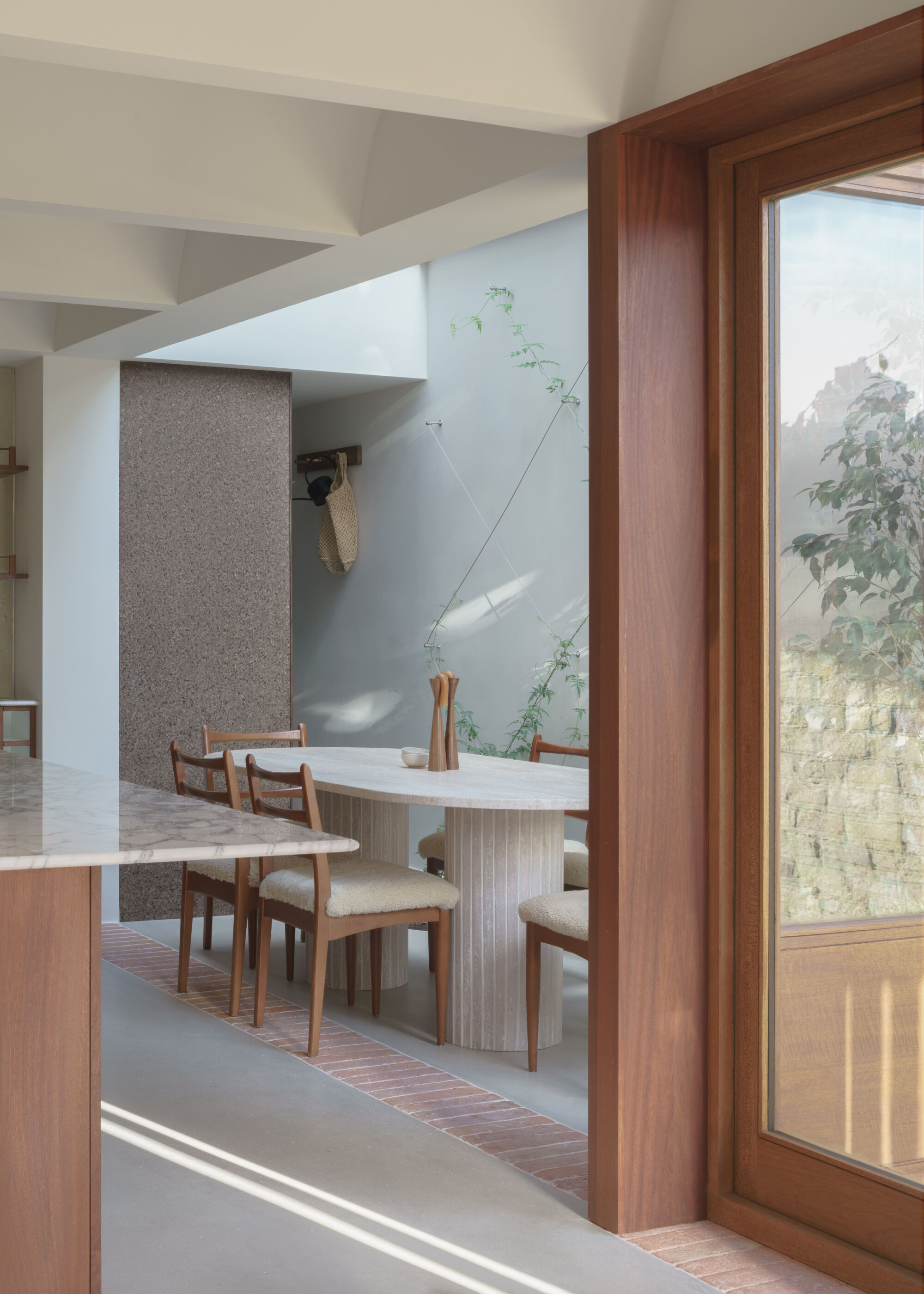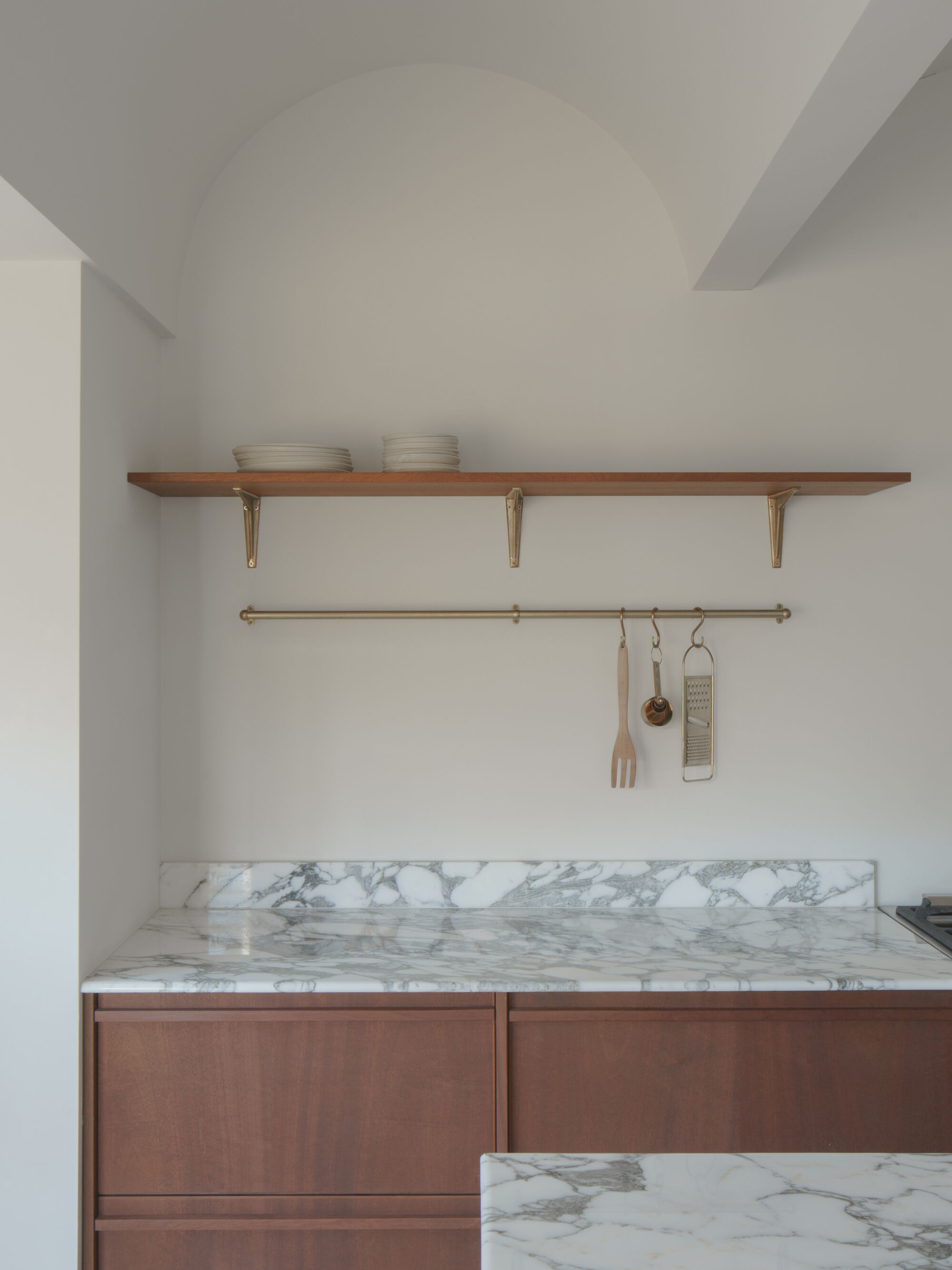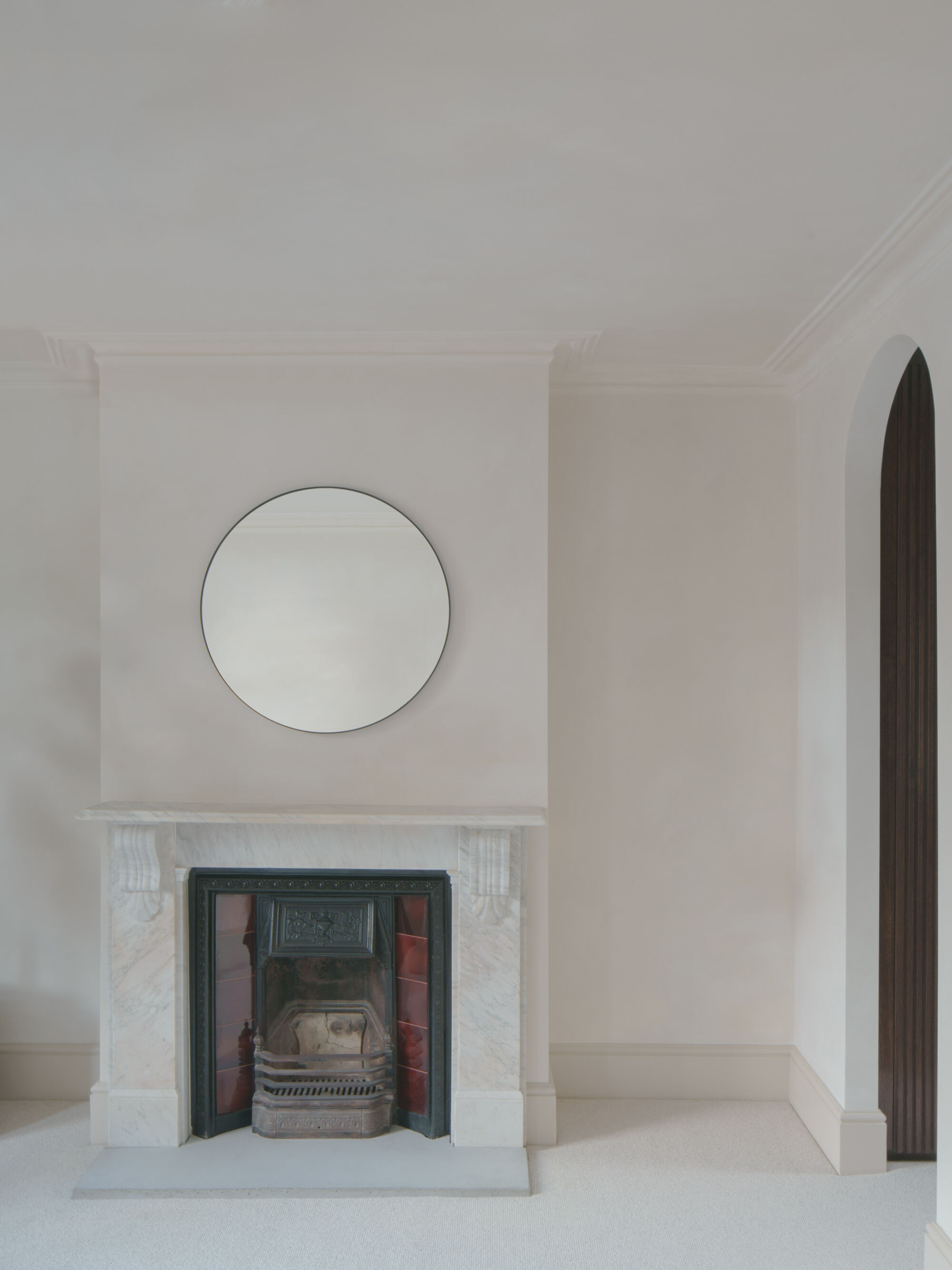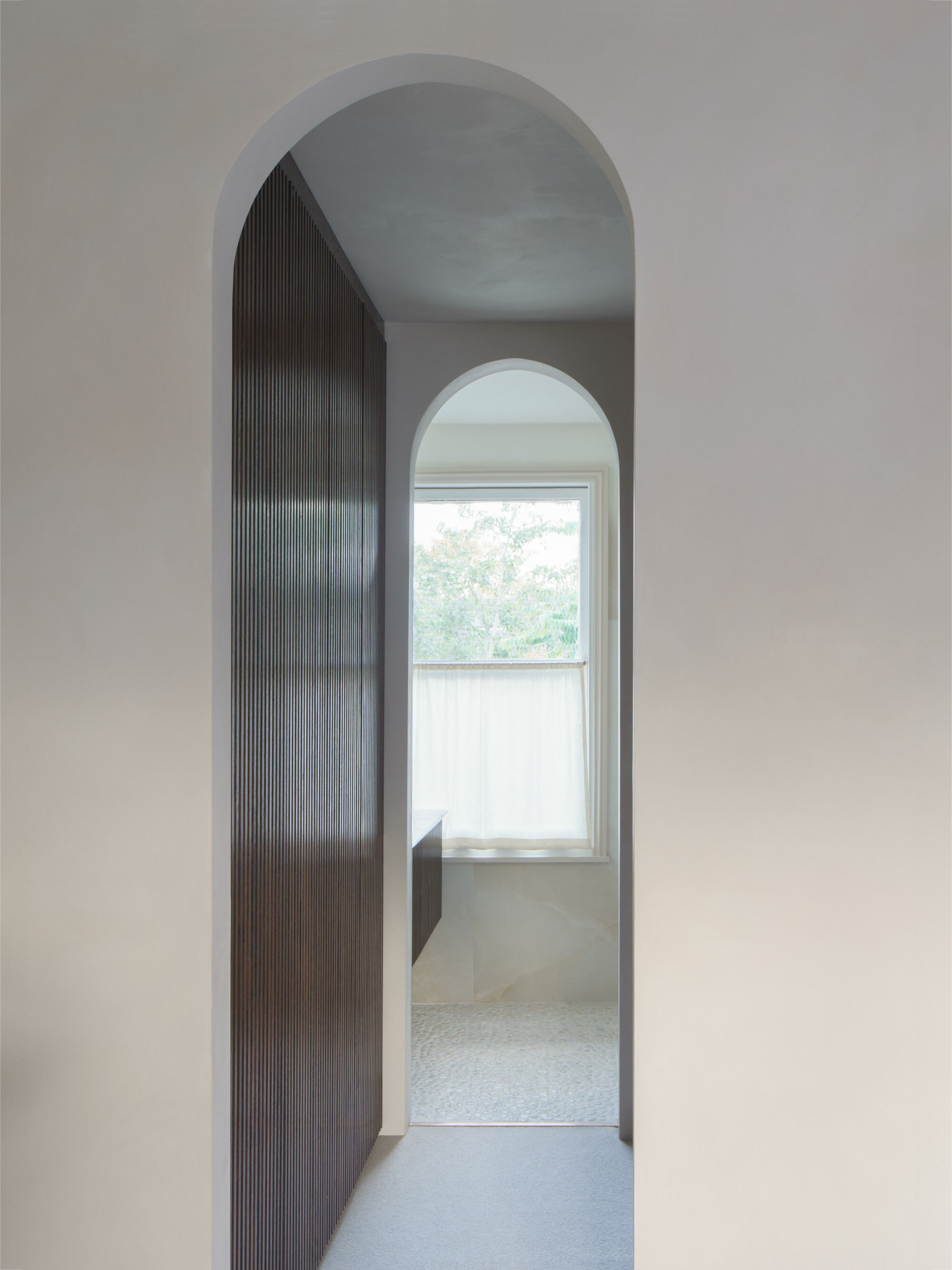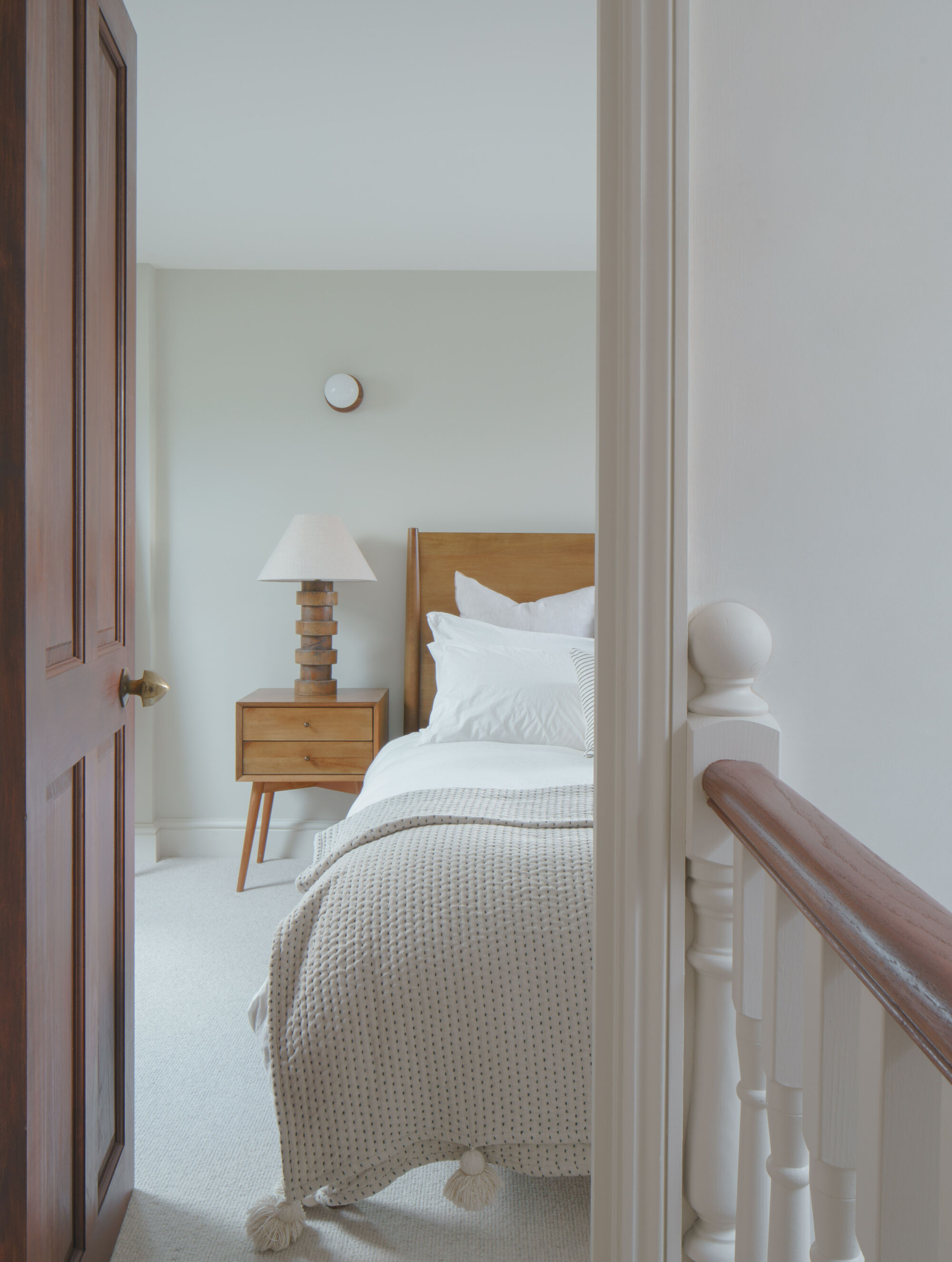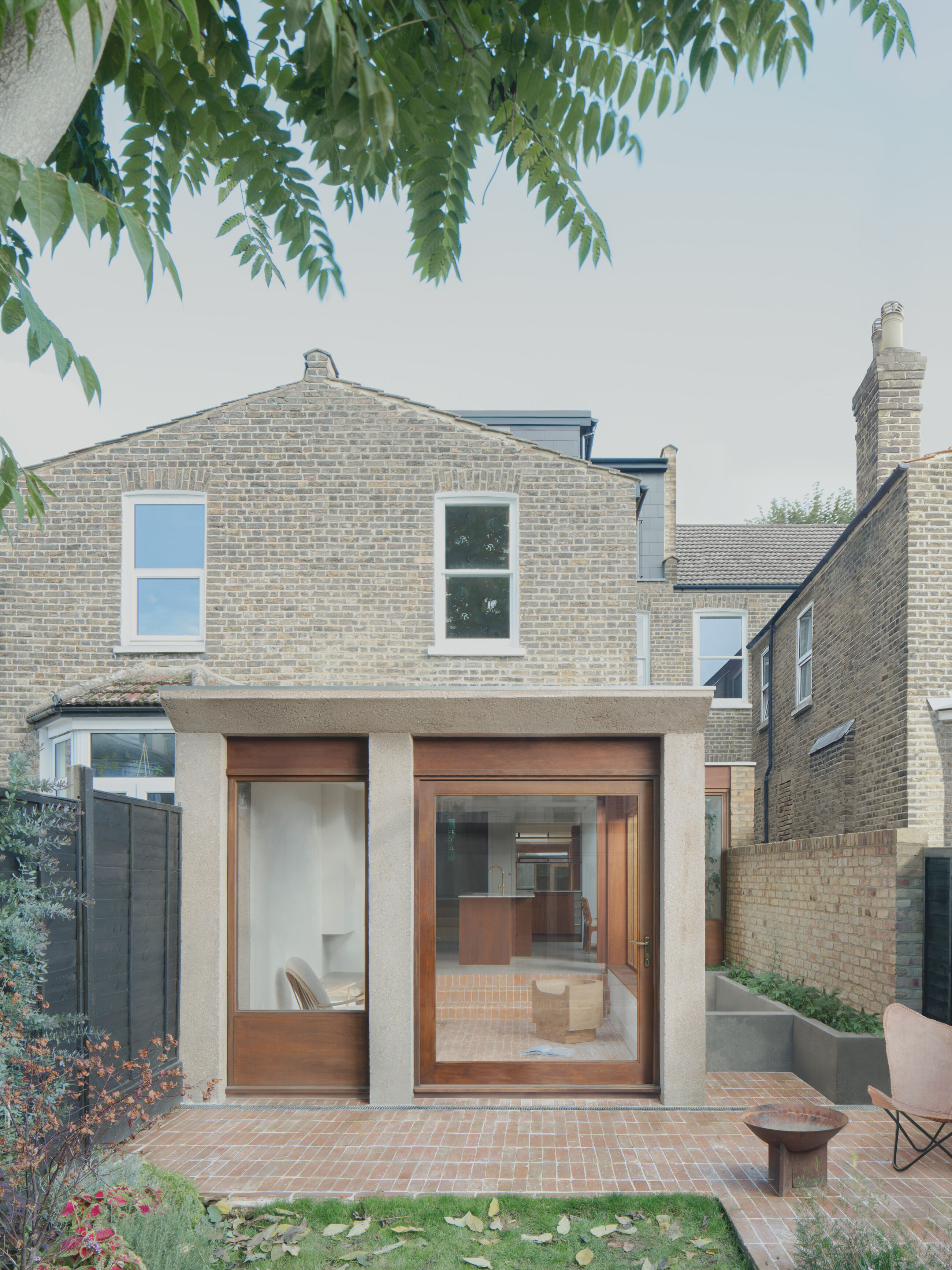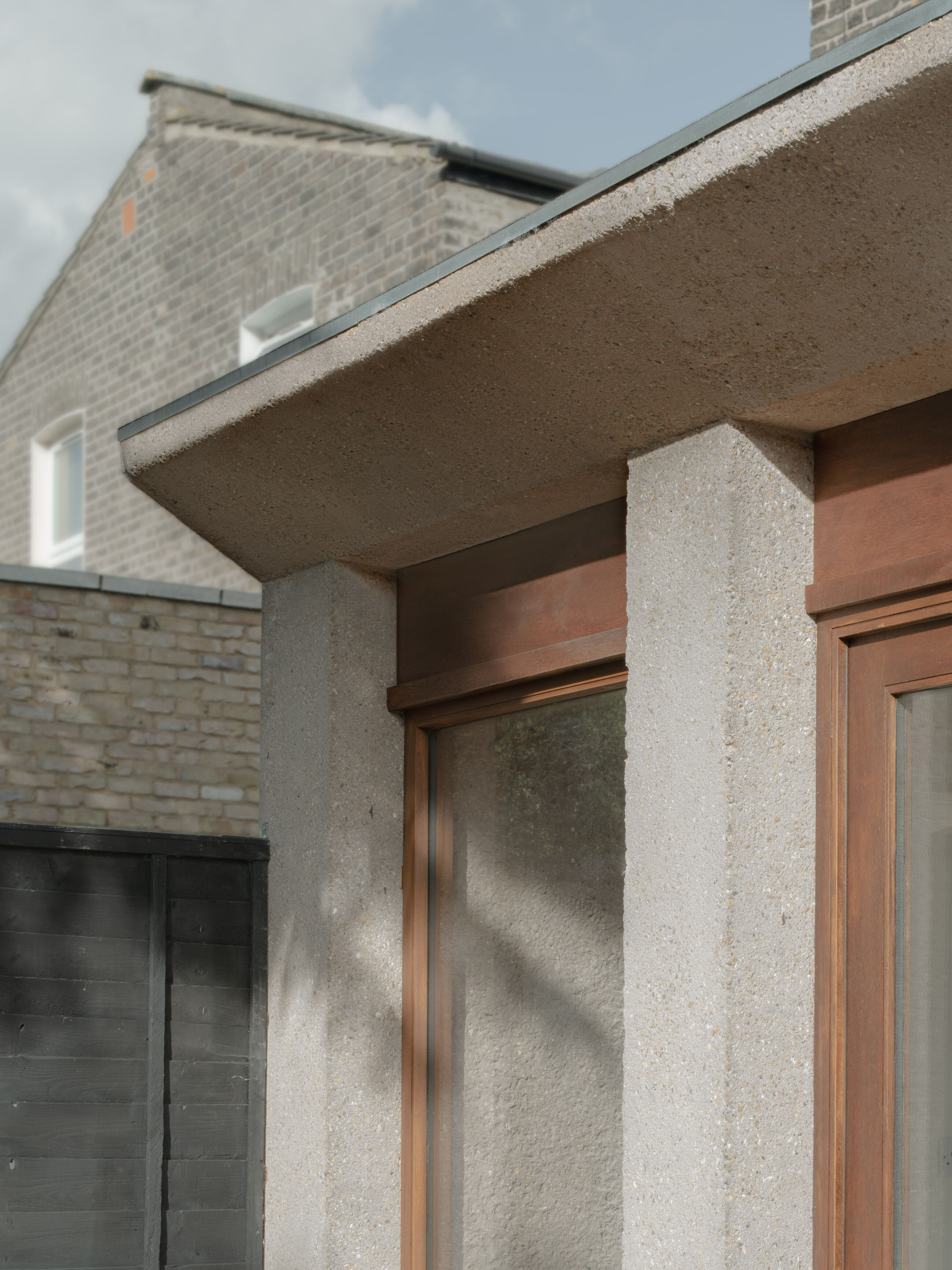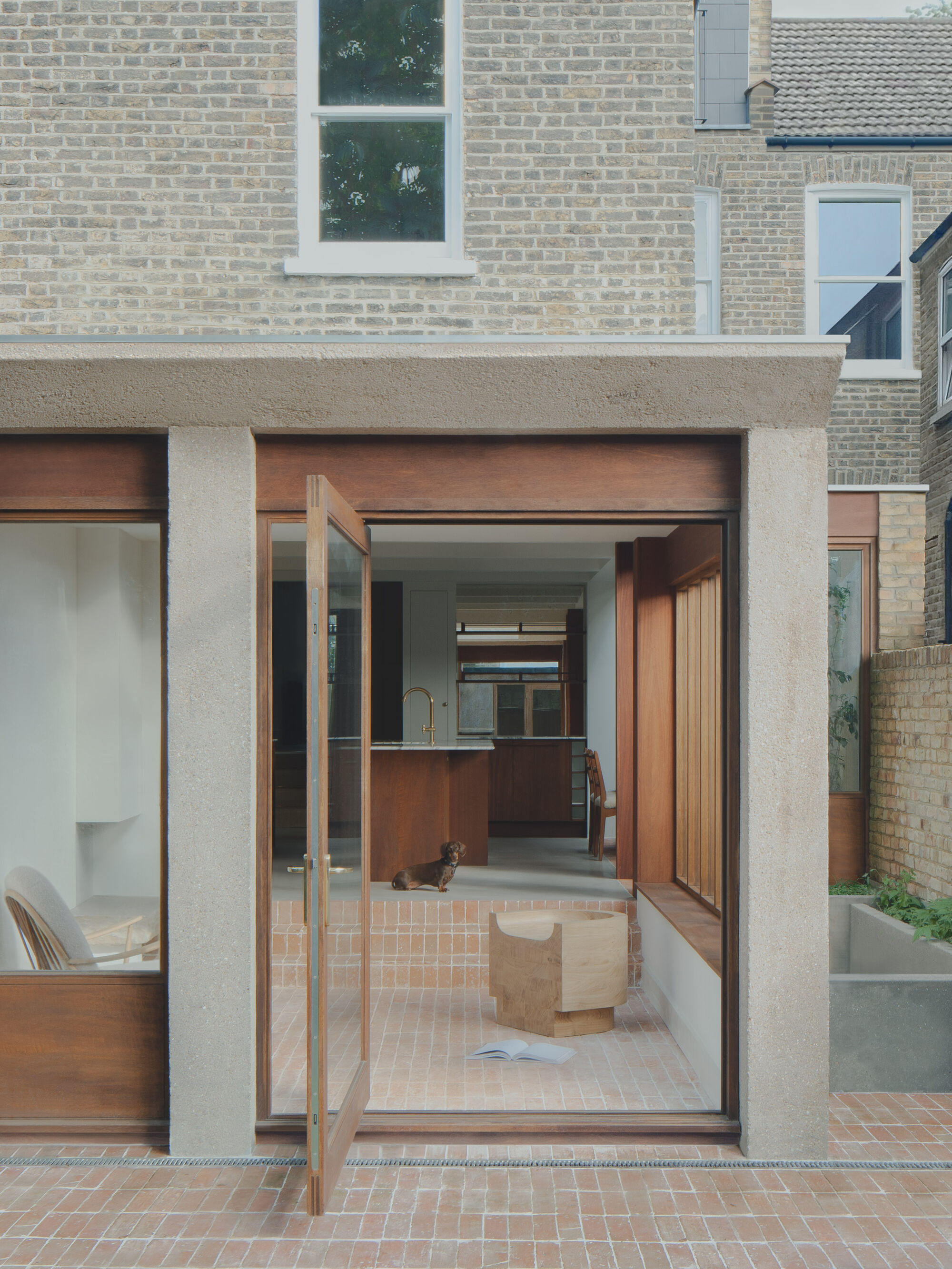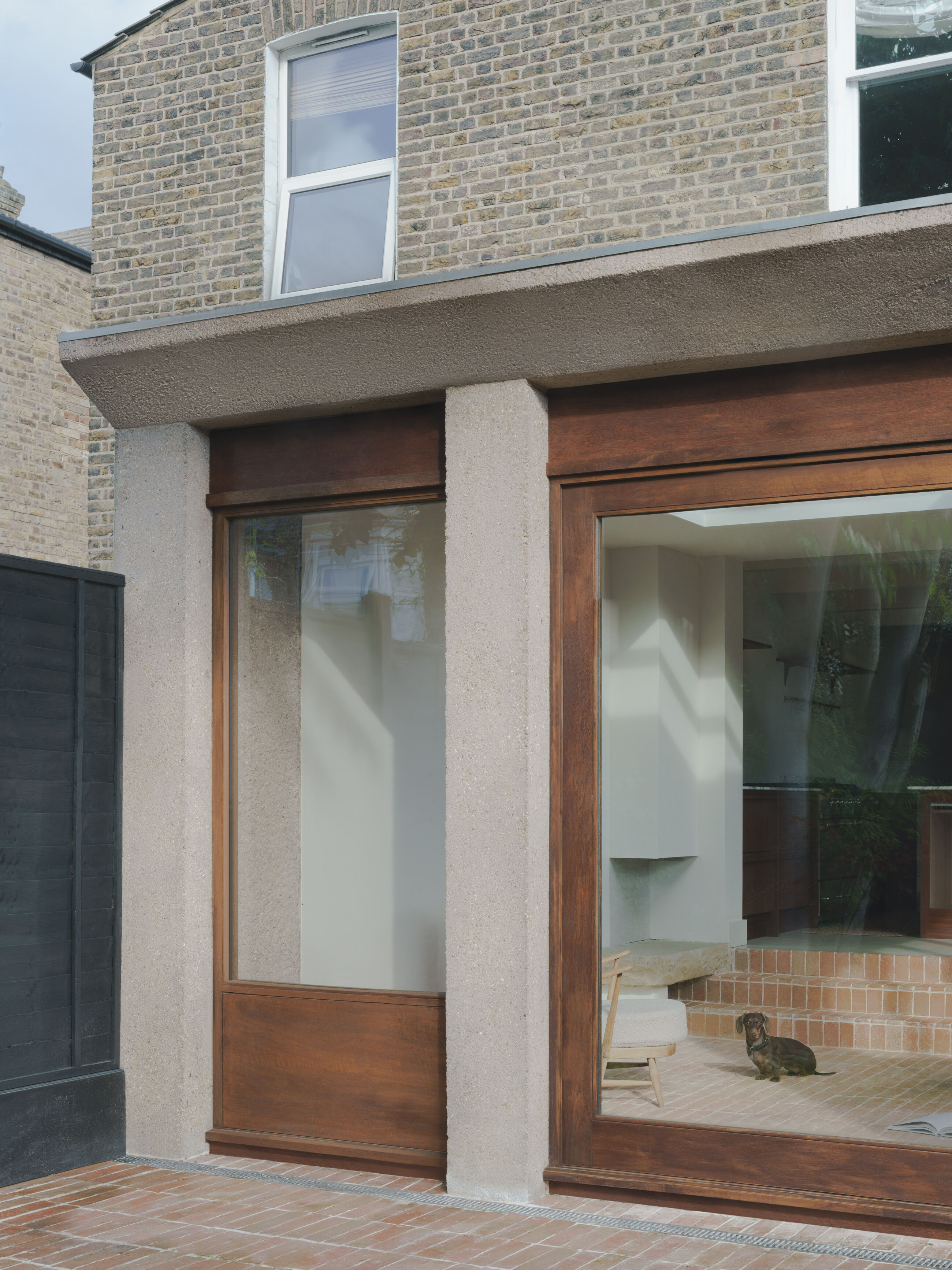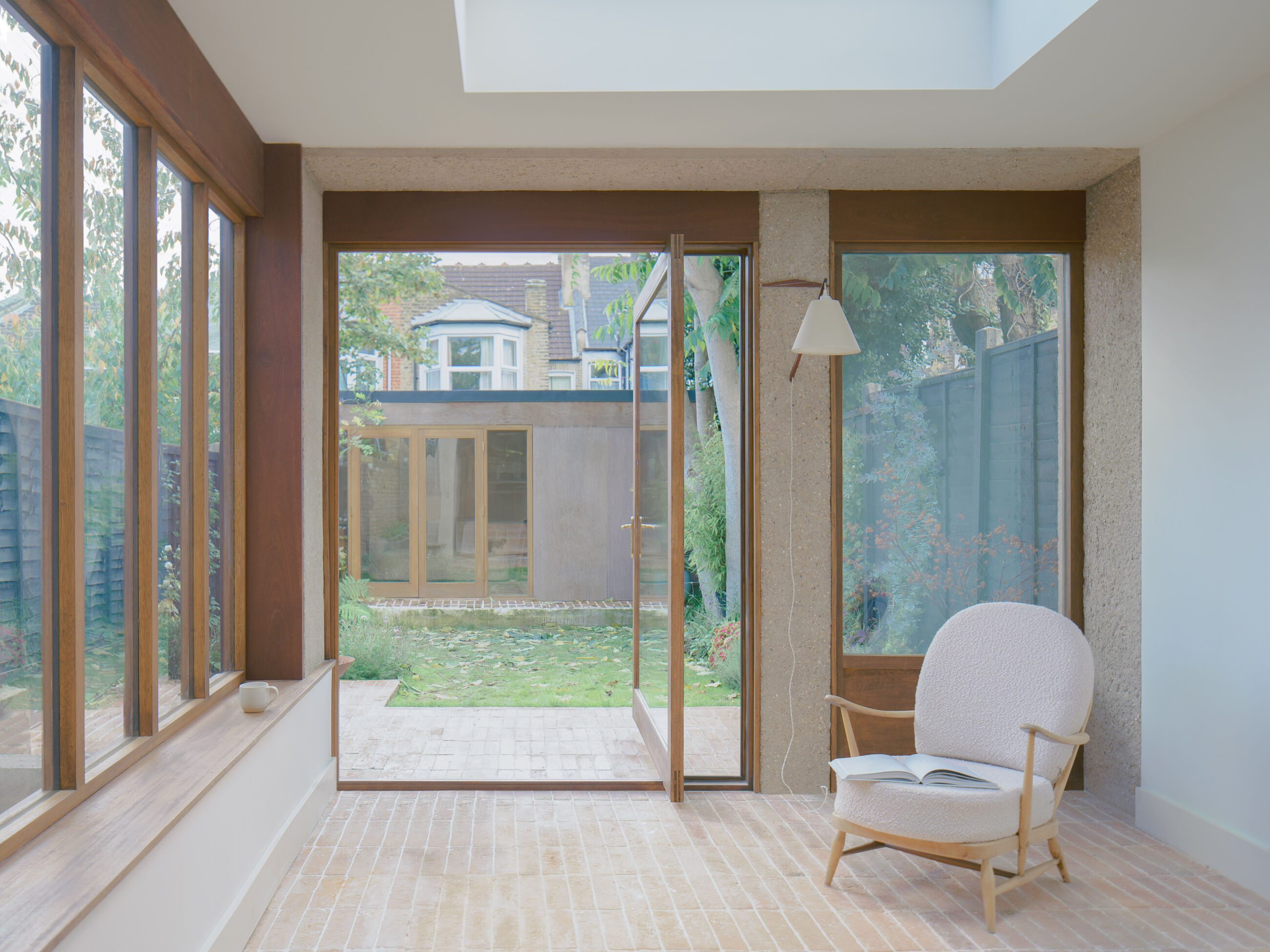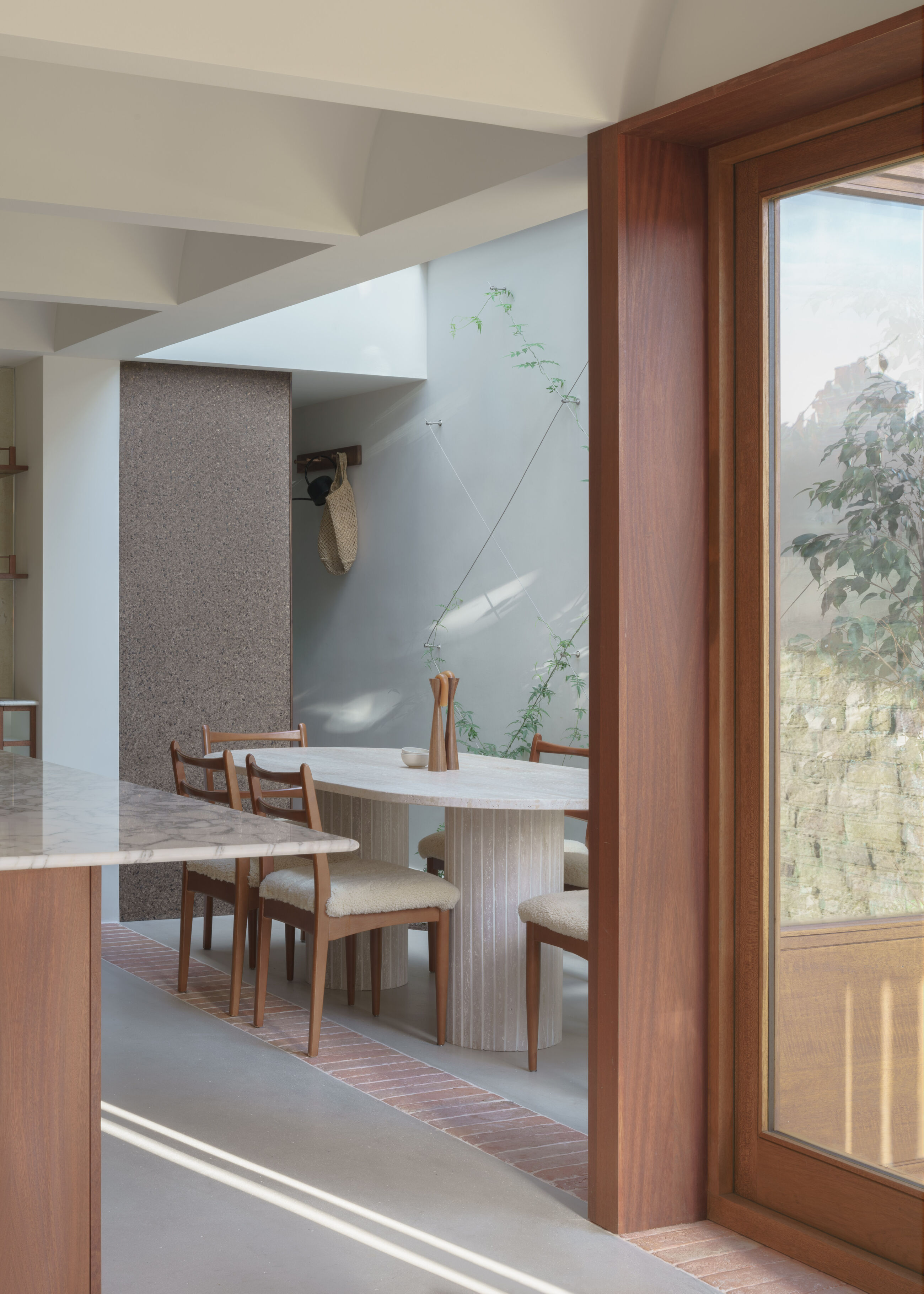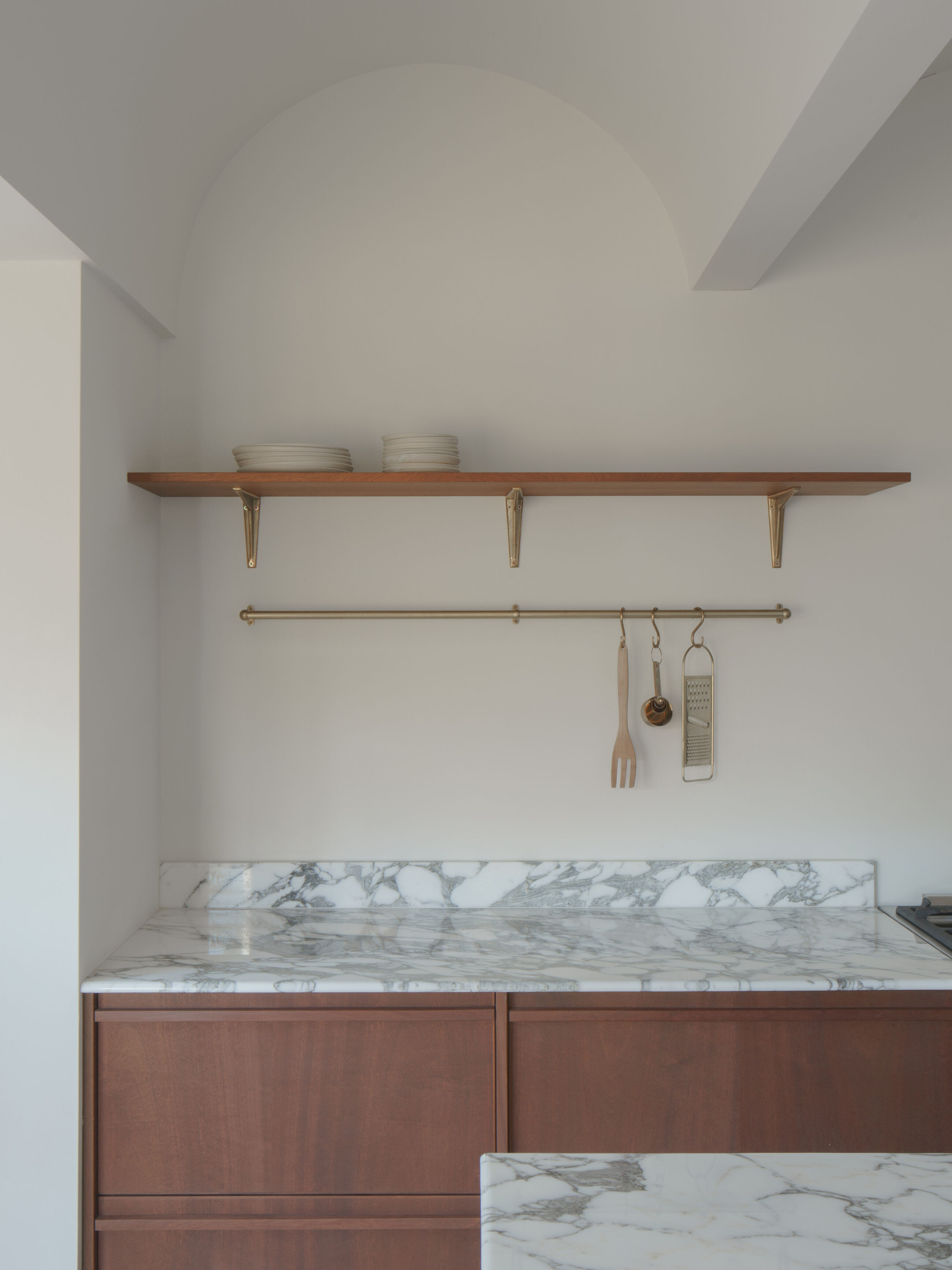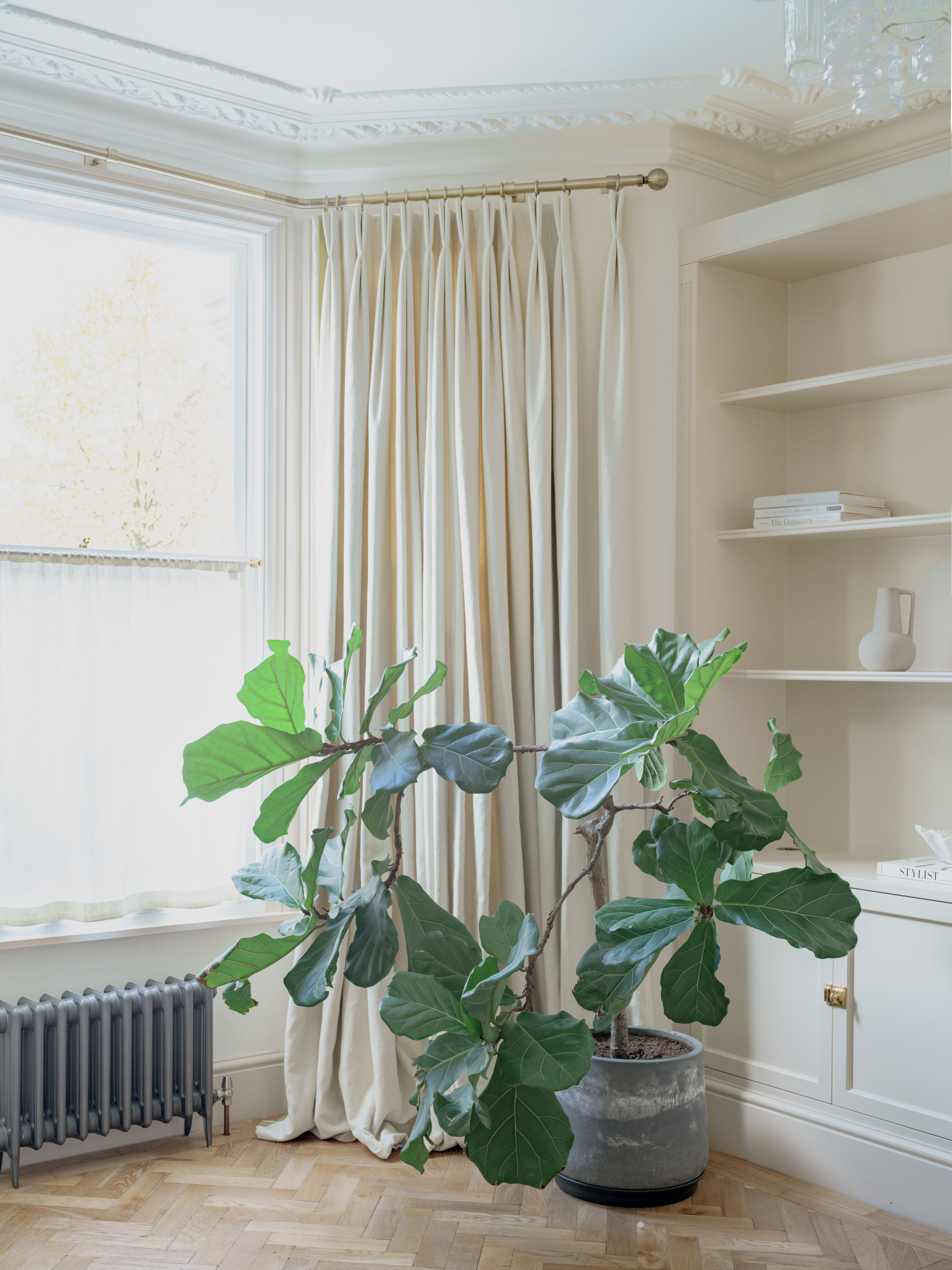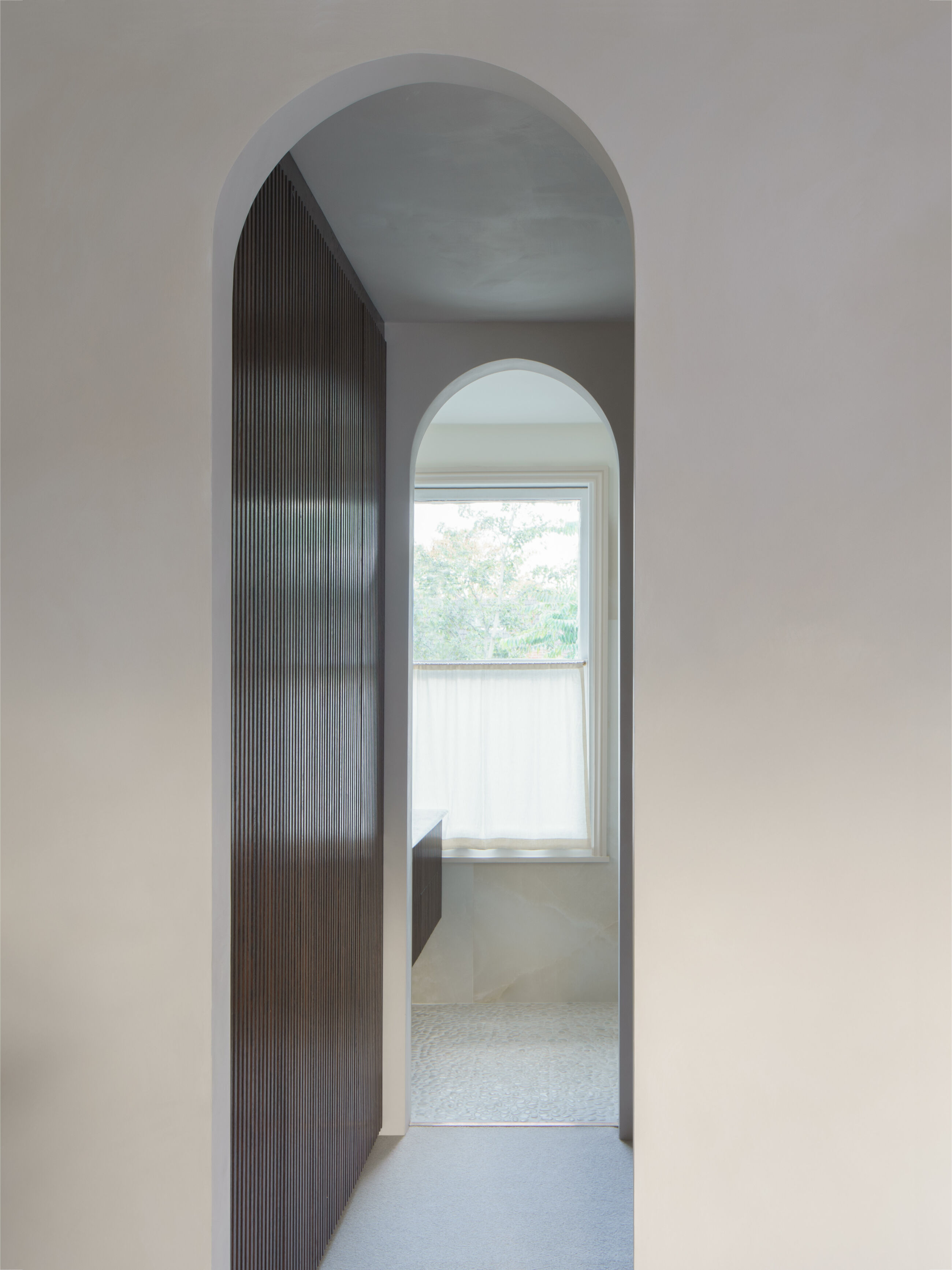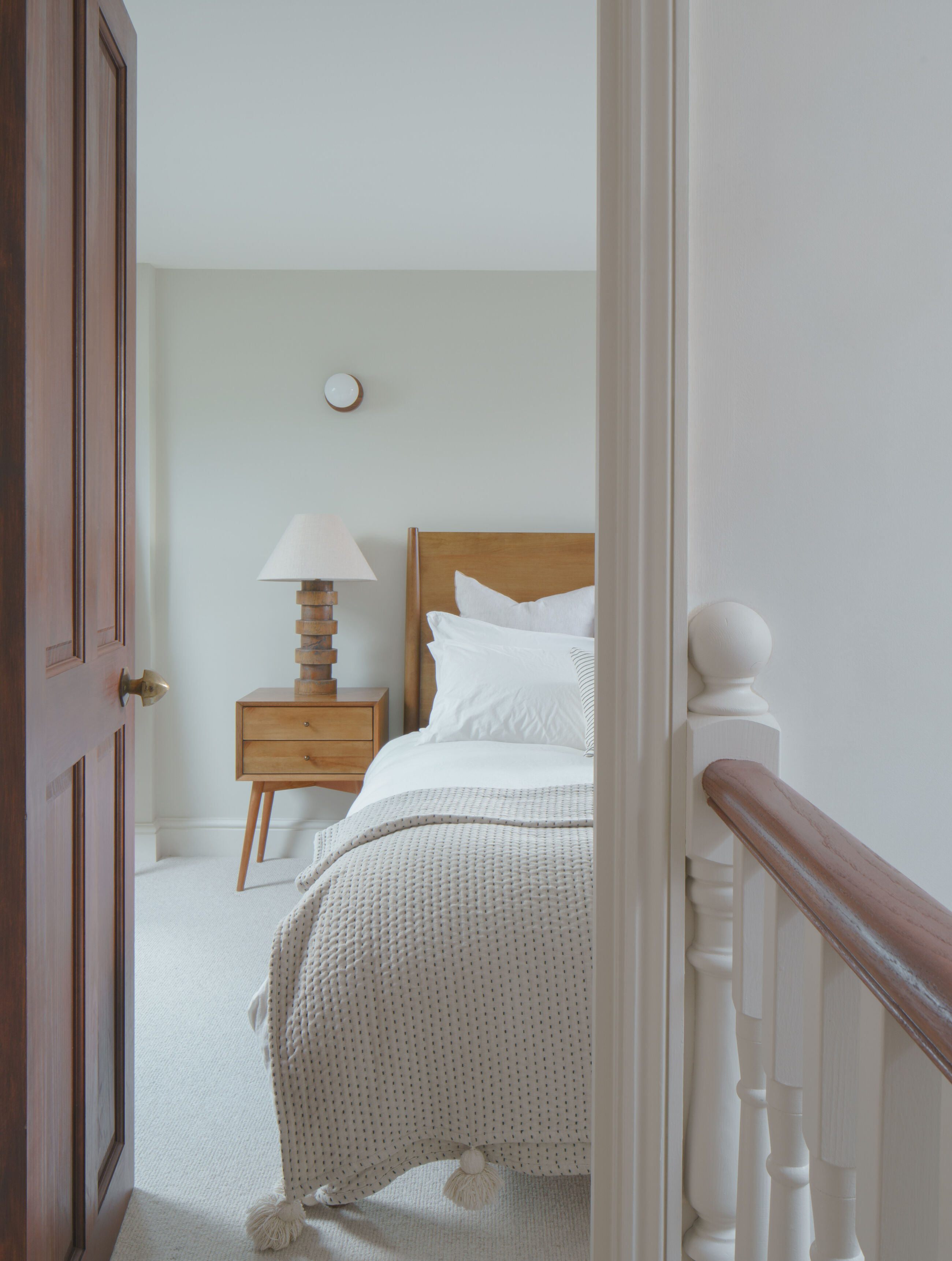 Cast House
EBBA completed the refurbishment and extension to a Victorian home in East London. The project looked to maximise the opportunities for light while creating small moments of calm.The result is characterised by intricate timber detailing and the textures found in the floors and the cast facade; a celebration of finding ways of making more with less.

The new large open plan kitchen with adjacent dining area benefits from framed views to the garden and beyond. A vaulted ceiling introduces a unique feature inspired by roman arches and the client's interest in travel.The continuous tiled floor runs from the garden into the living space helping to connect and extend the rooms, while making the feeling of expansiveness.The lowered section of the living space and the kitchen are divided by a changing level helping to add a different atmosphere within the same space.

Similar detailing in a refined yet textured palette follow upstairs into the rest of the house. A calm master bedroom leads to a walk-in wardrobe and ensuite. Everywhere there has been special attention to making the most of joinery and linings to elevate the feel of each room.

The feature facade is cast in a pigmented eco-cement with a subtle brown tone, finished in a technique that brings out the aggregate reminiscent of Brutalist architecture. Between the rougher elements are a series of screens that act as pivots that can open wide, making better connections to the garden. Altogether the extension has dramatically enhanced the quality of the spaces and provided an architecturally-ambitious project for the young couple, newborn and their Dachshund, Betty.