Housing Around a Courtyard
EBBA are working on a multi-unit housing scheme in East London. The project is based on four blocks shifted and rotated around a central courtyard, providing 6 new dwellings on a prominent corner site. The overall massing helps to achieve a carefully considered arrangement to ensure double and triple aspects with new views across and between the blocks.

The materiality and form is intended to be robust and aims to speak to the primary typology of housing in the area, dominated by a suburban character of masonry construction and steep roofs. The sculpted shapes and opposing angles of each block help to create a rich ensemble of buildings that frame the junction of two streets.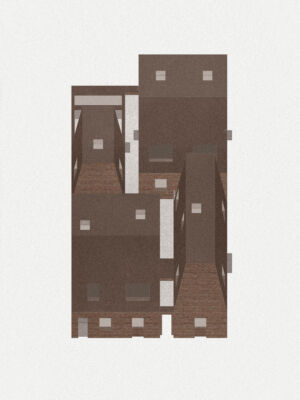 Title: Housing Around a Courtyard
Location: London
Year: 2020
Client: Private
Type: Dwelling
Status: in progress