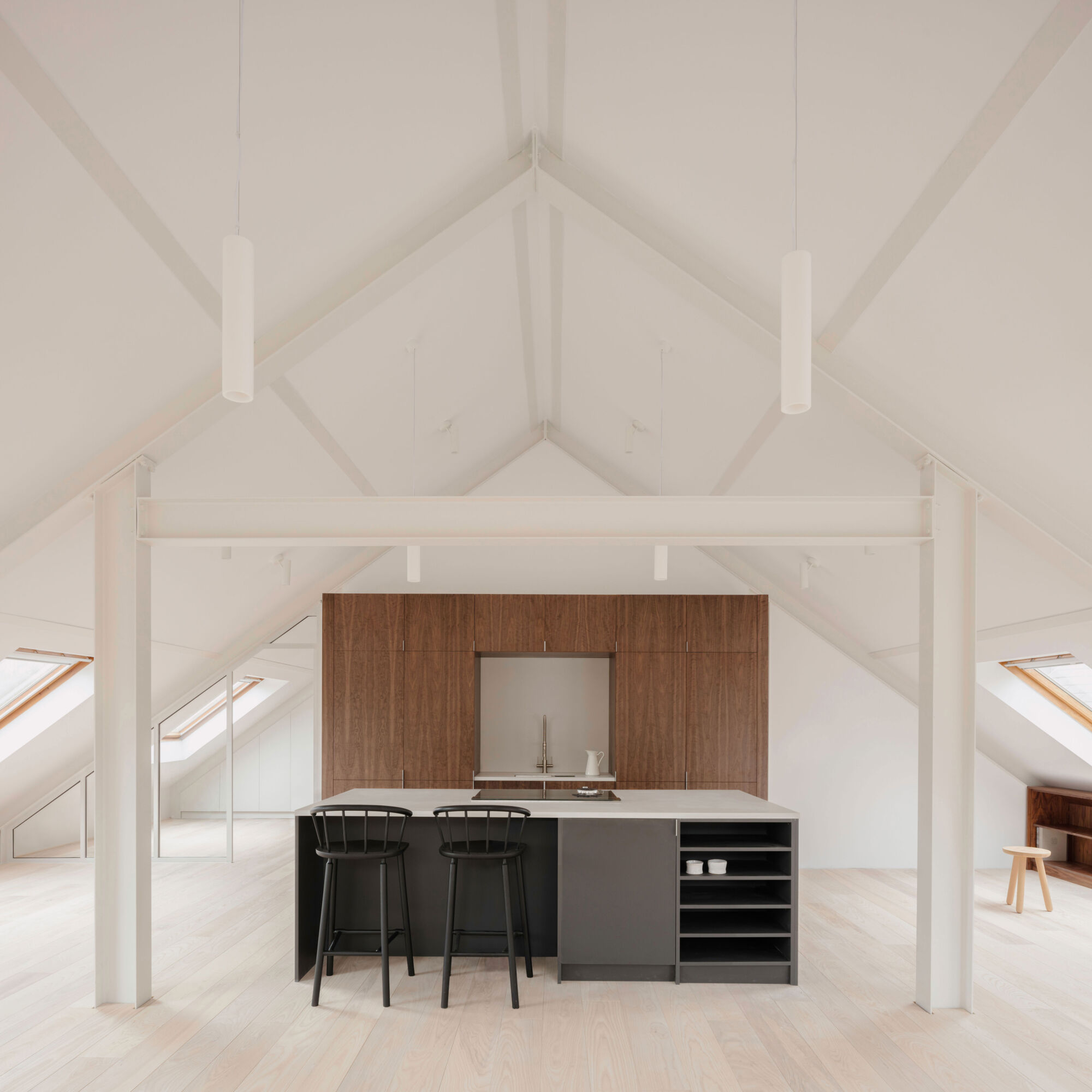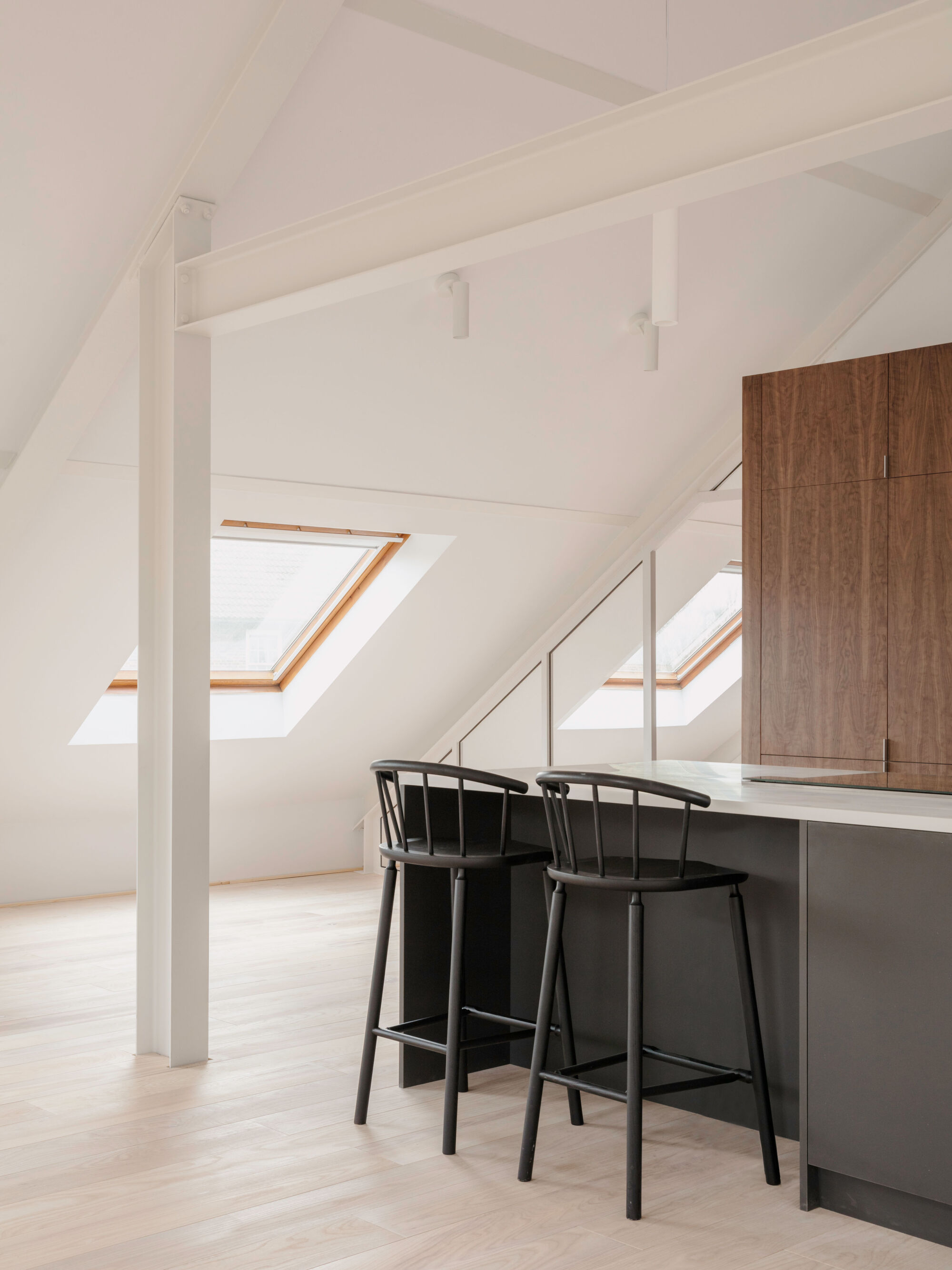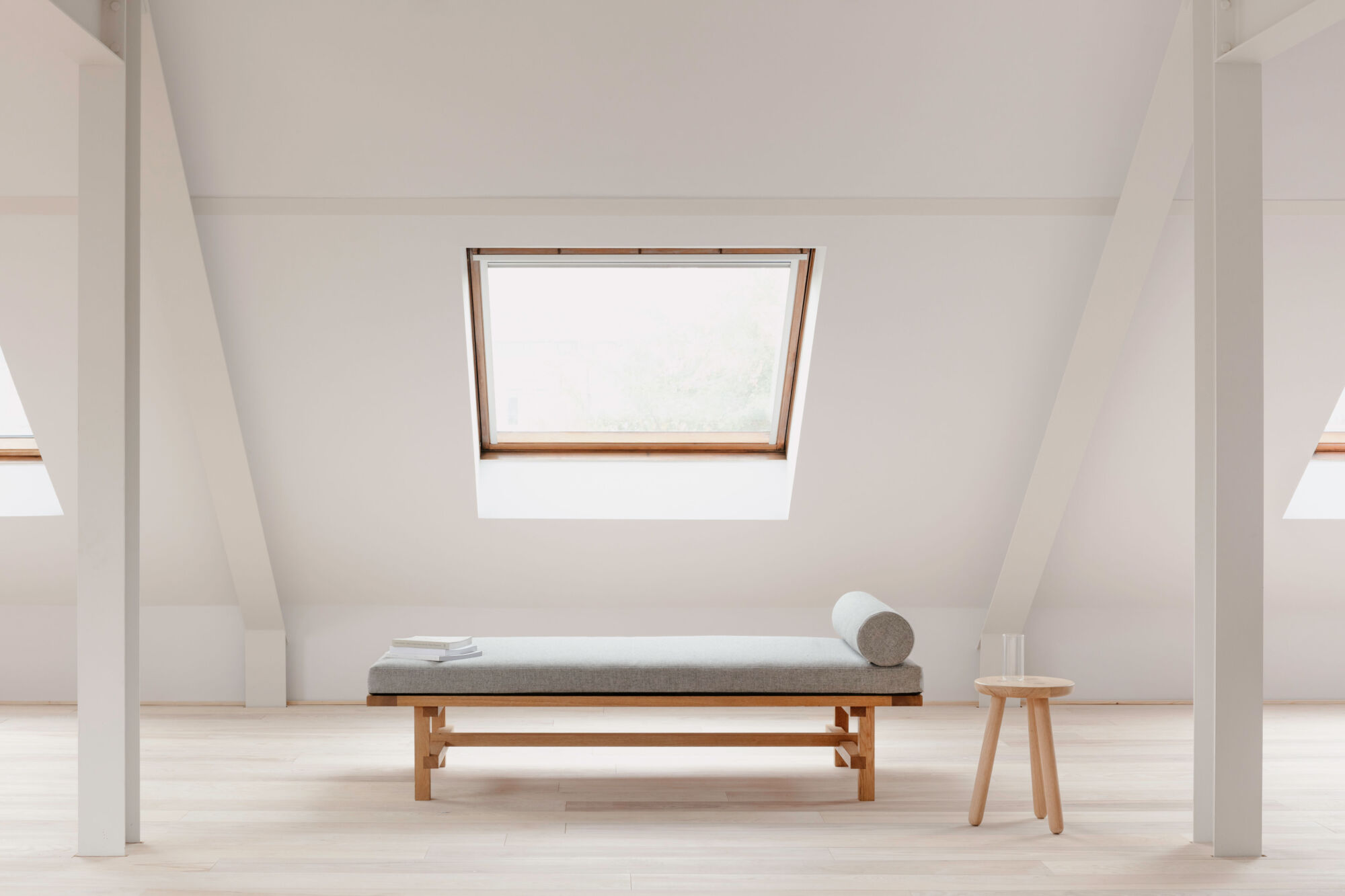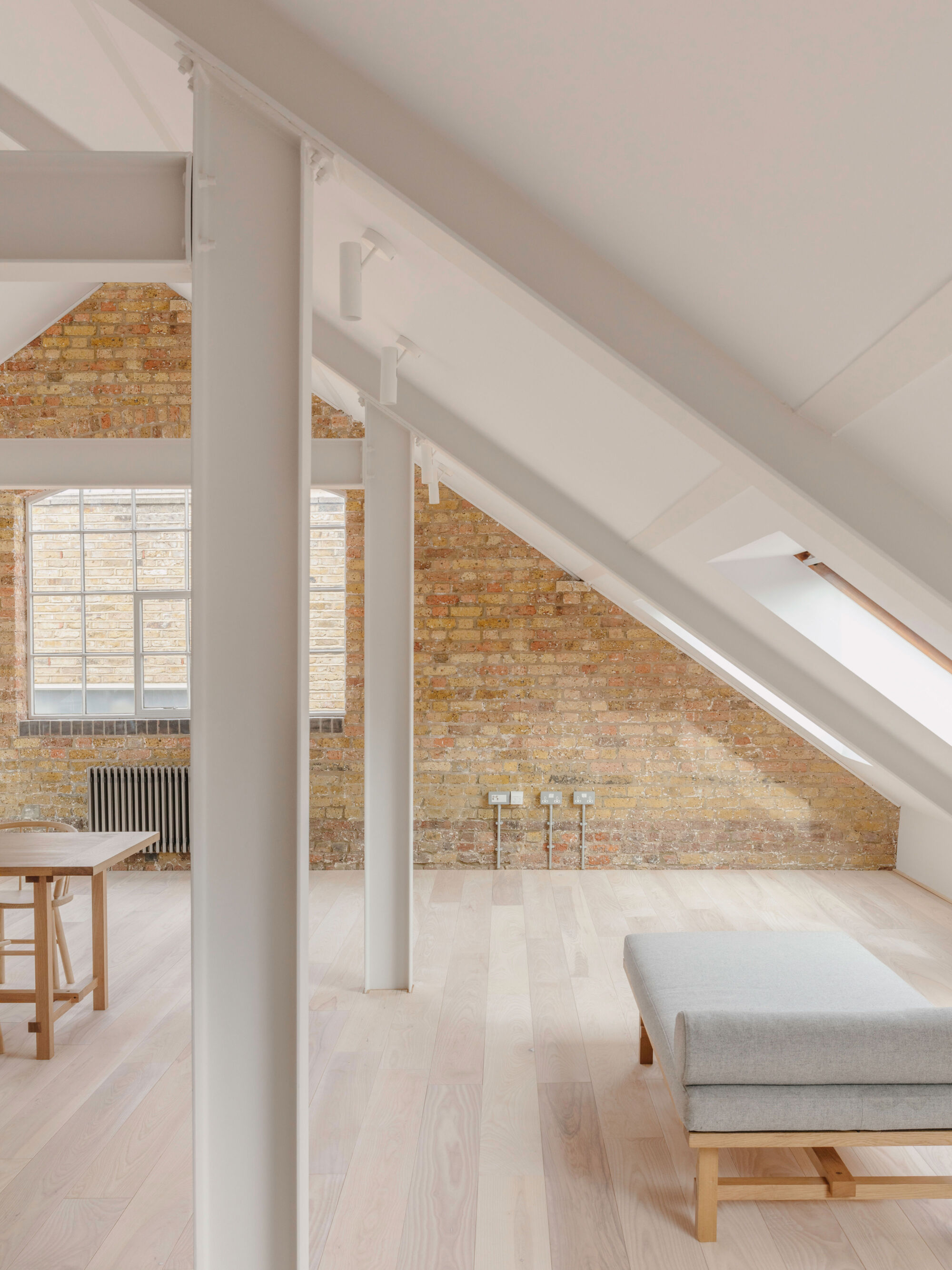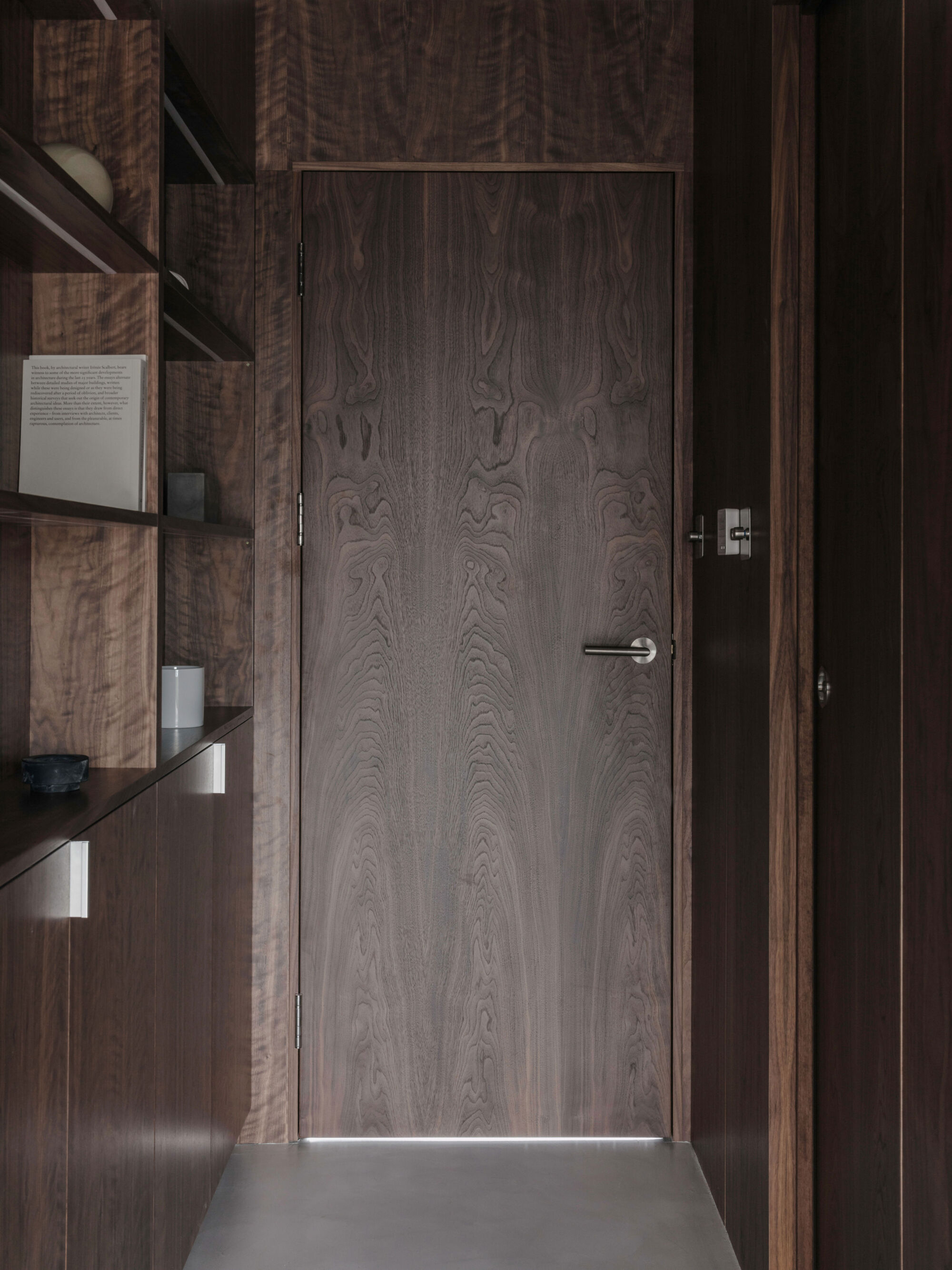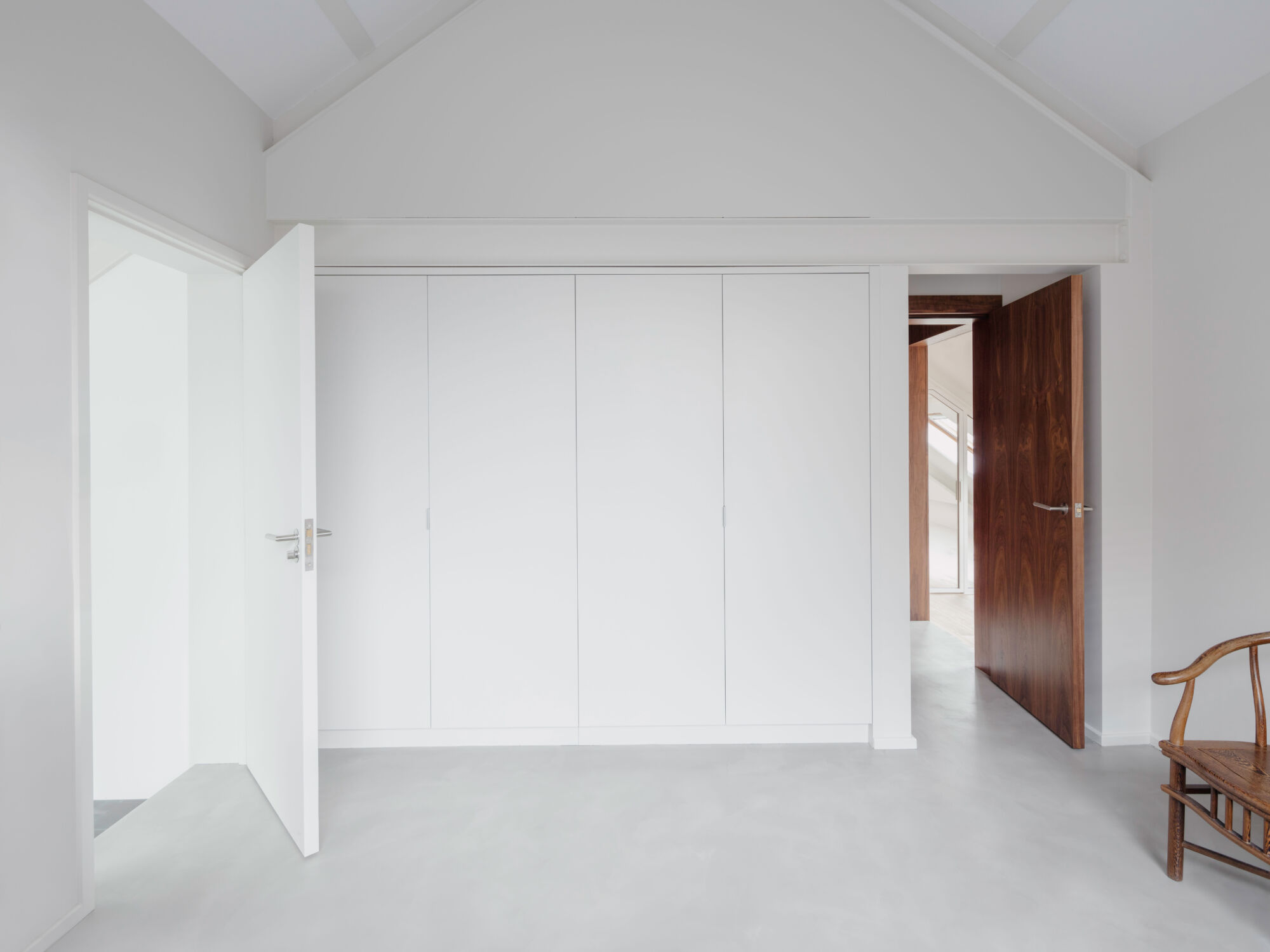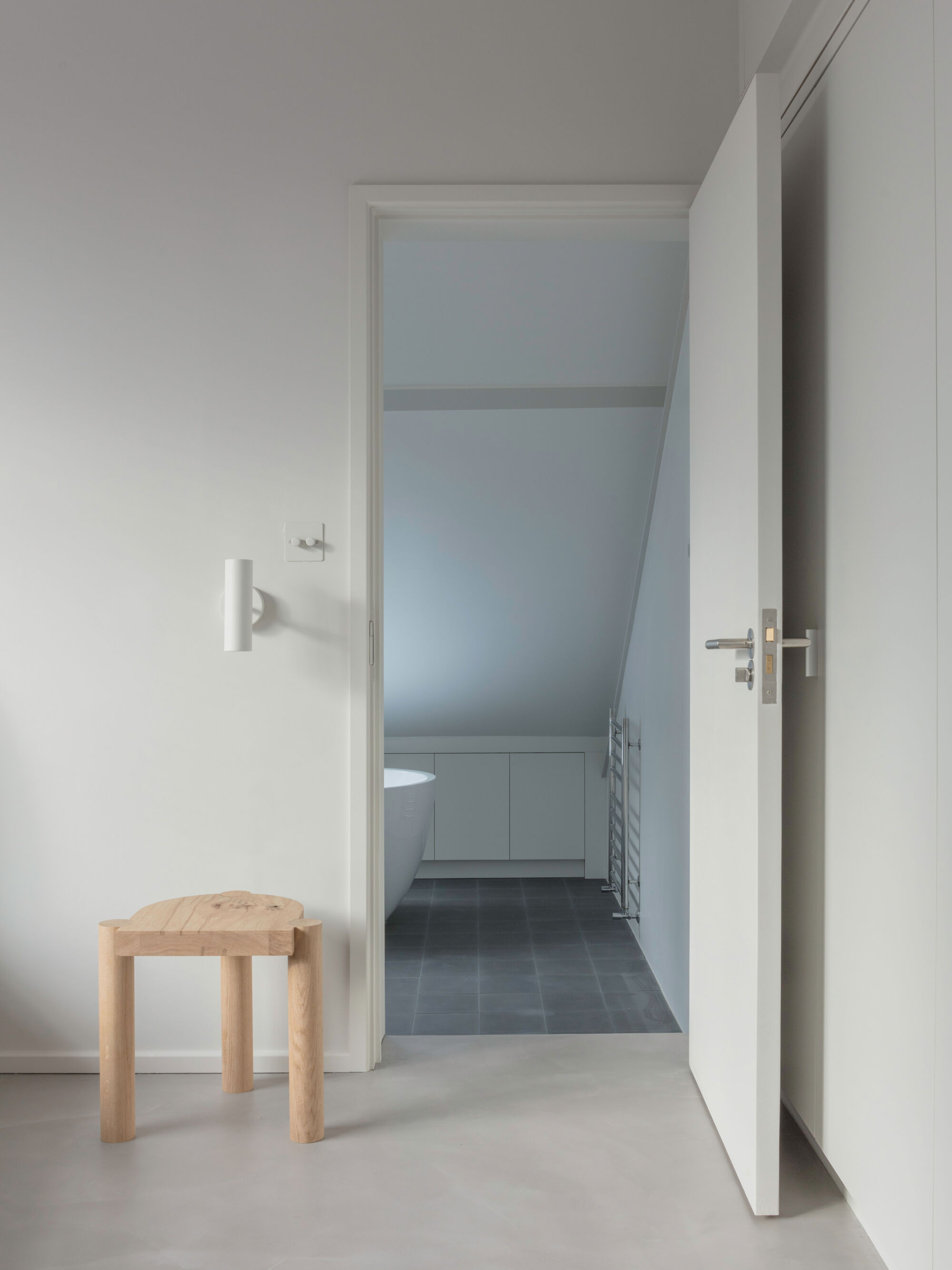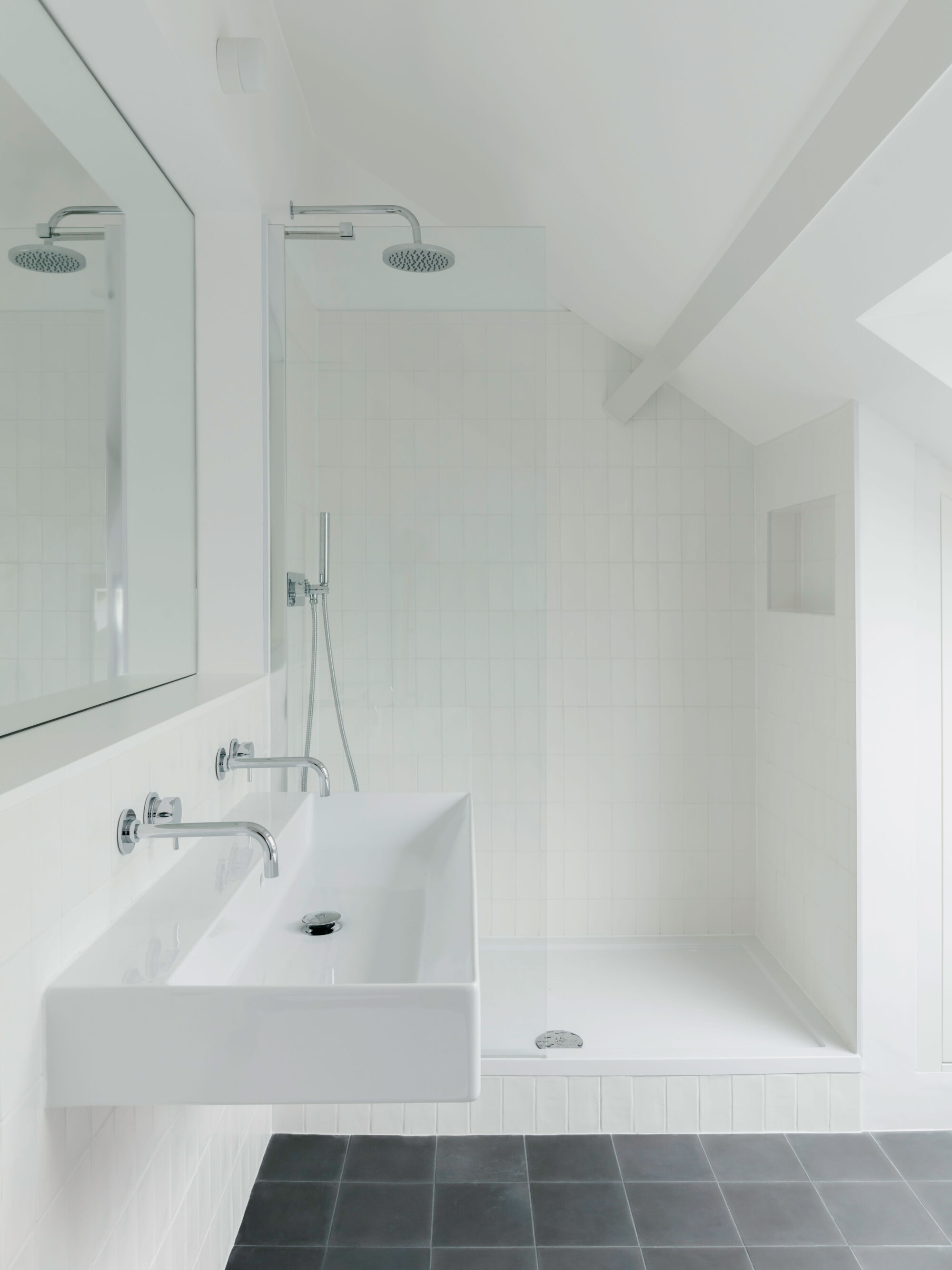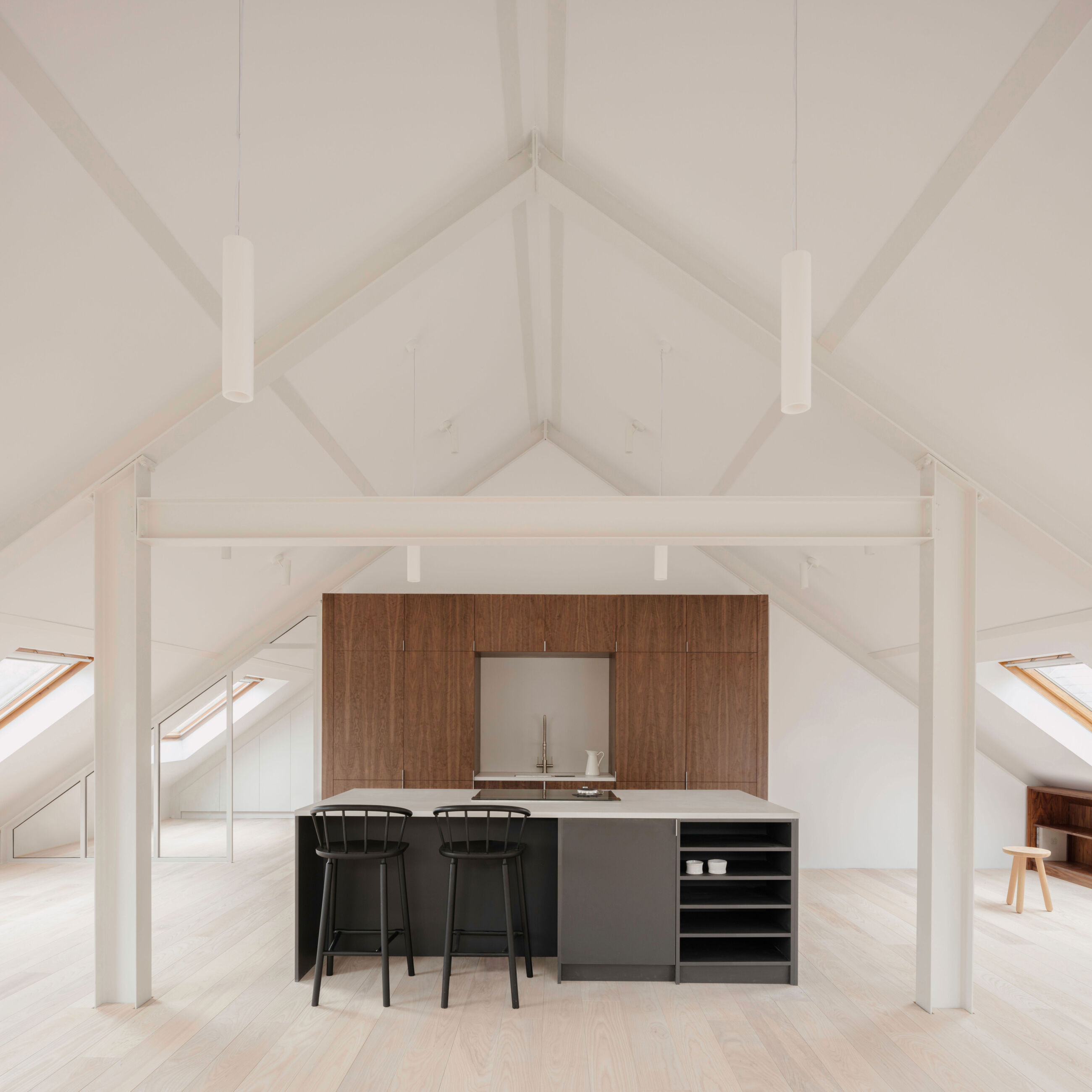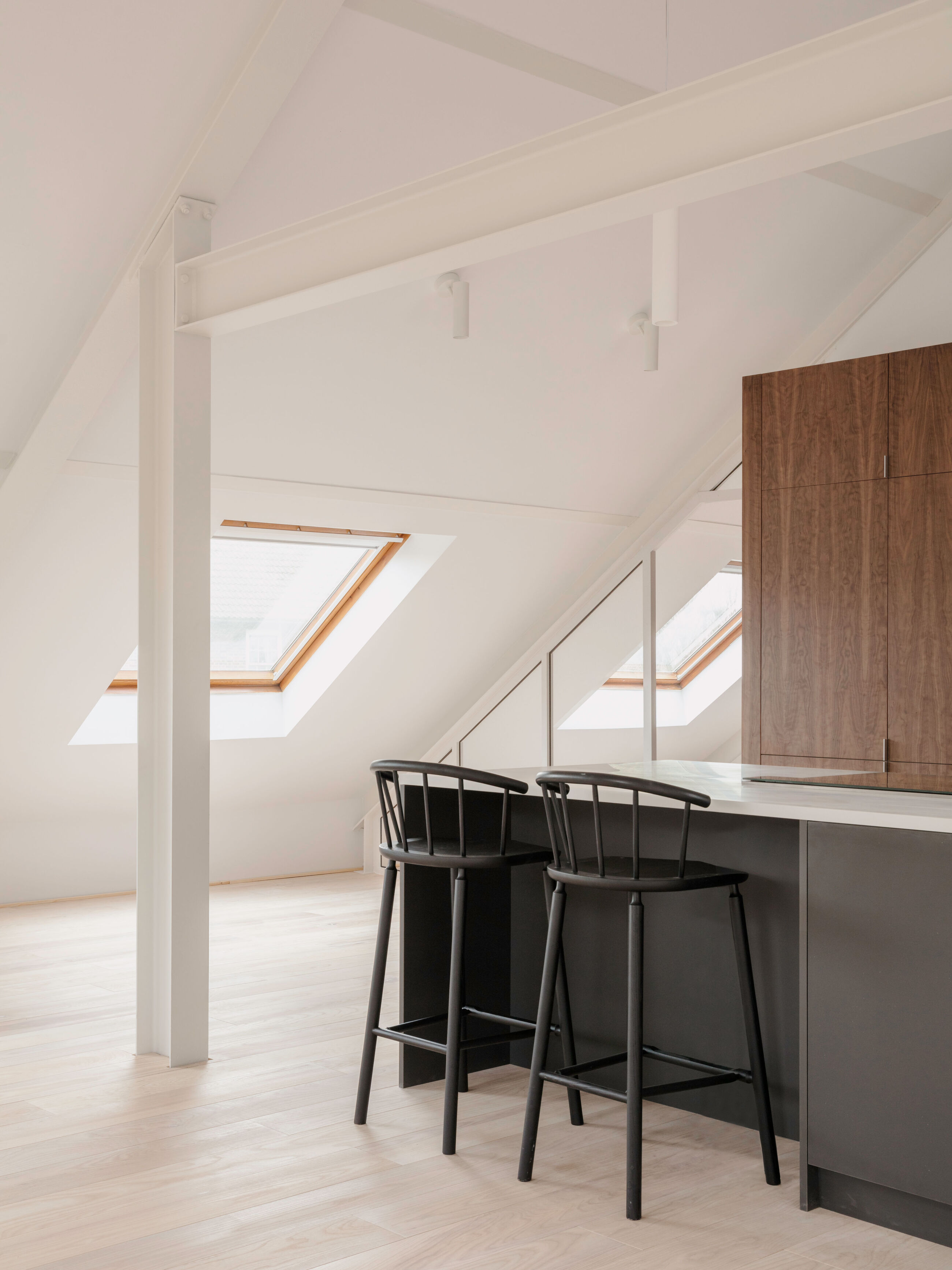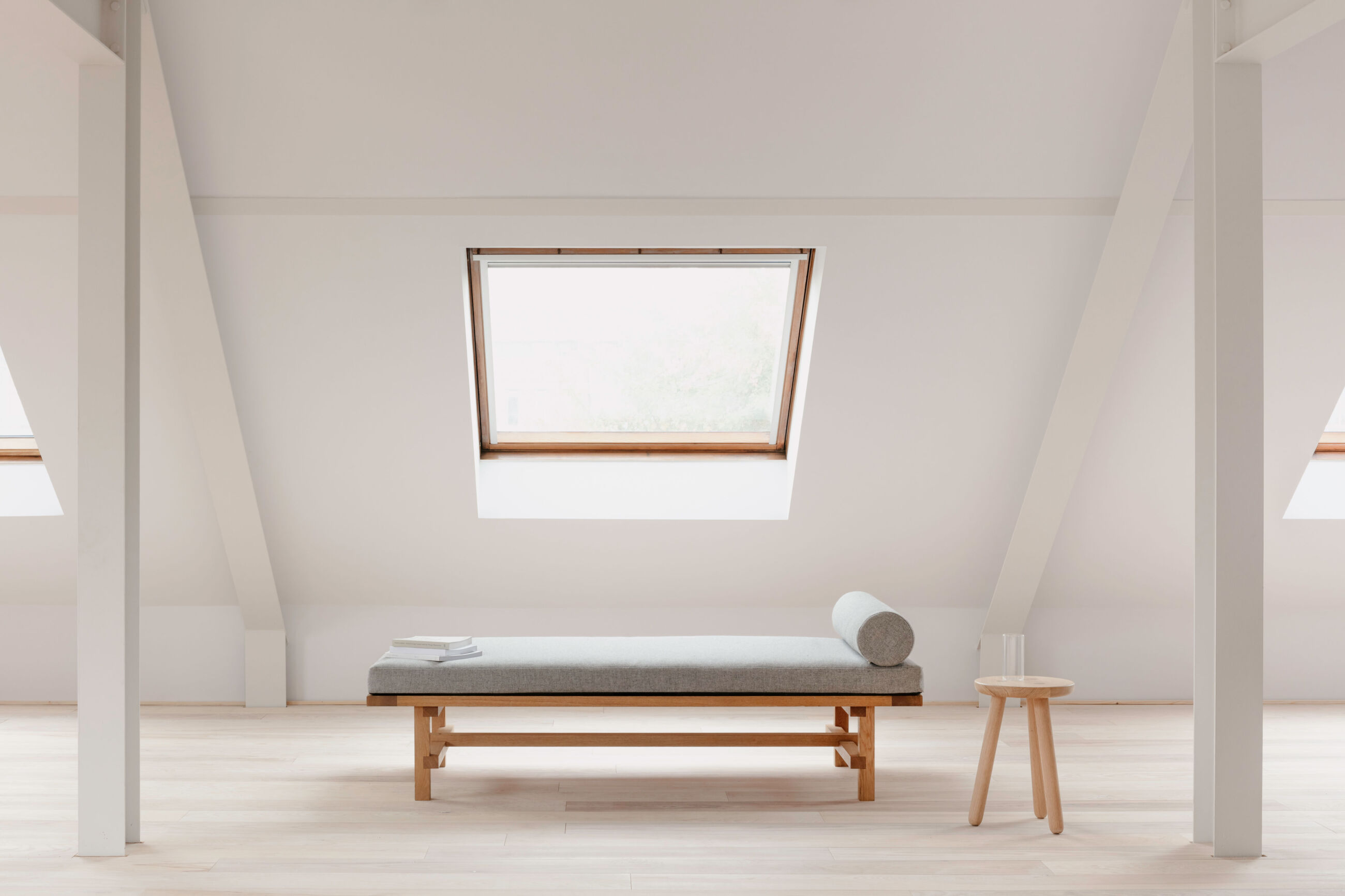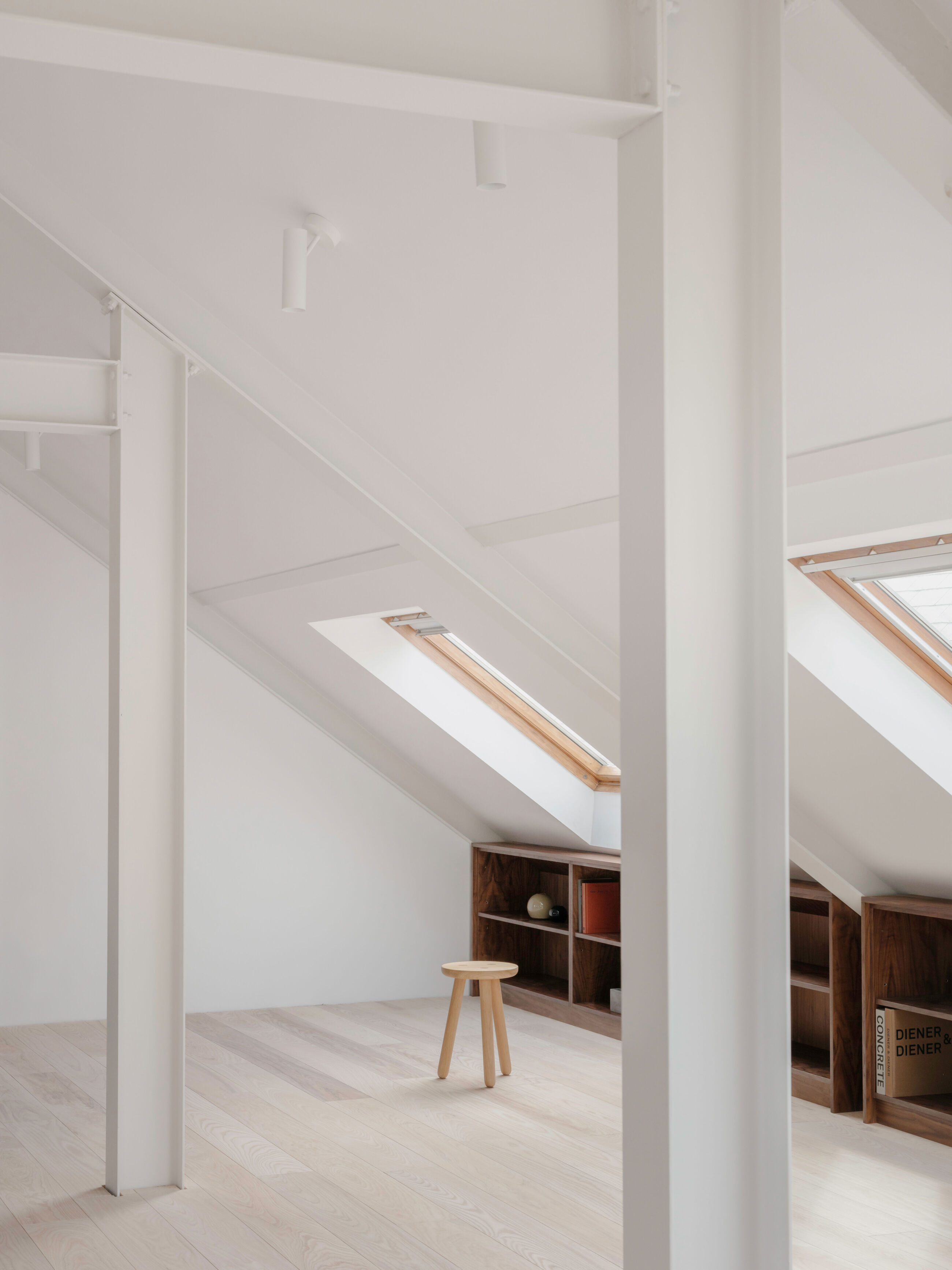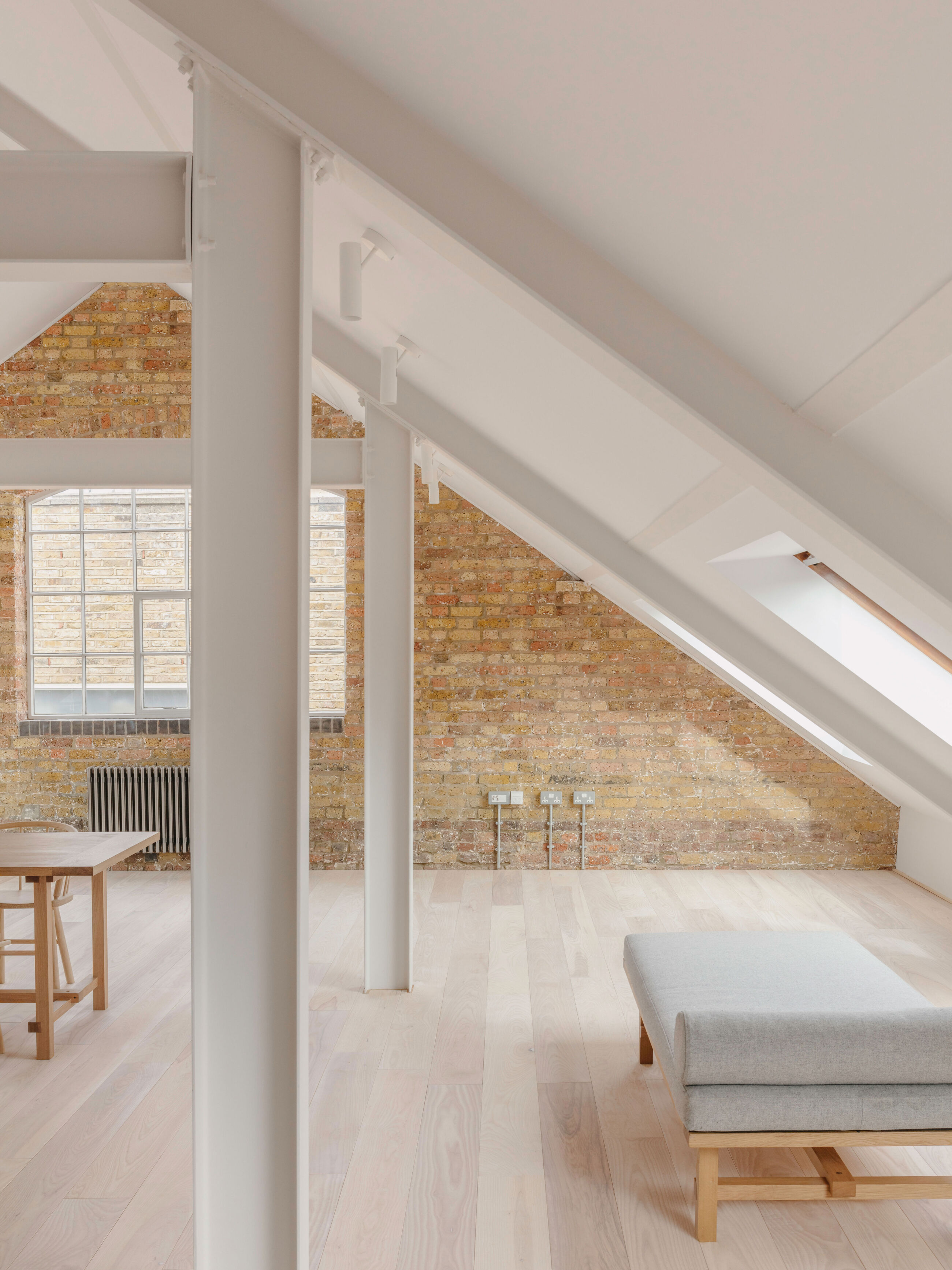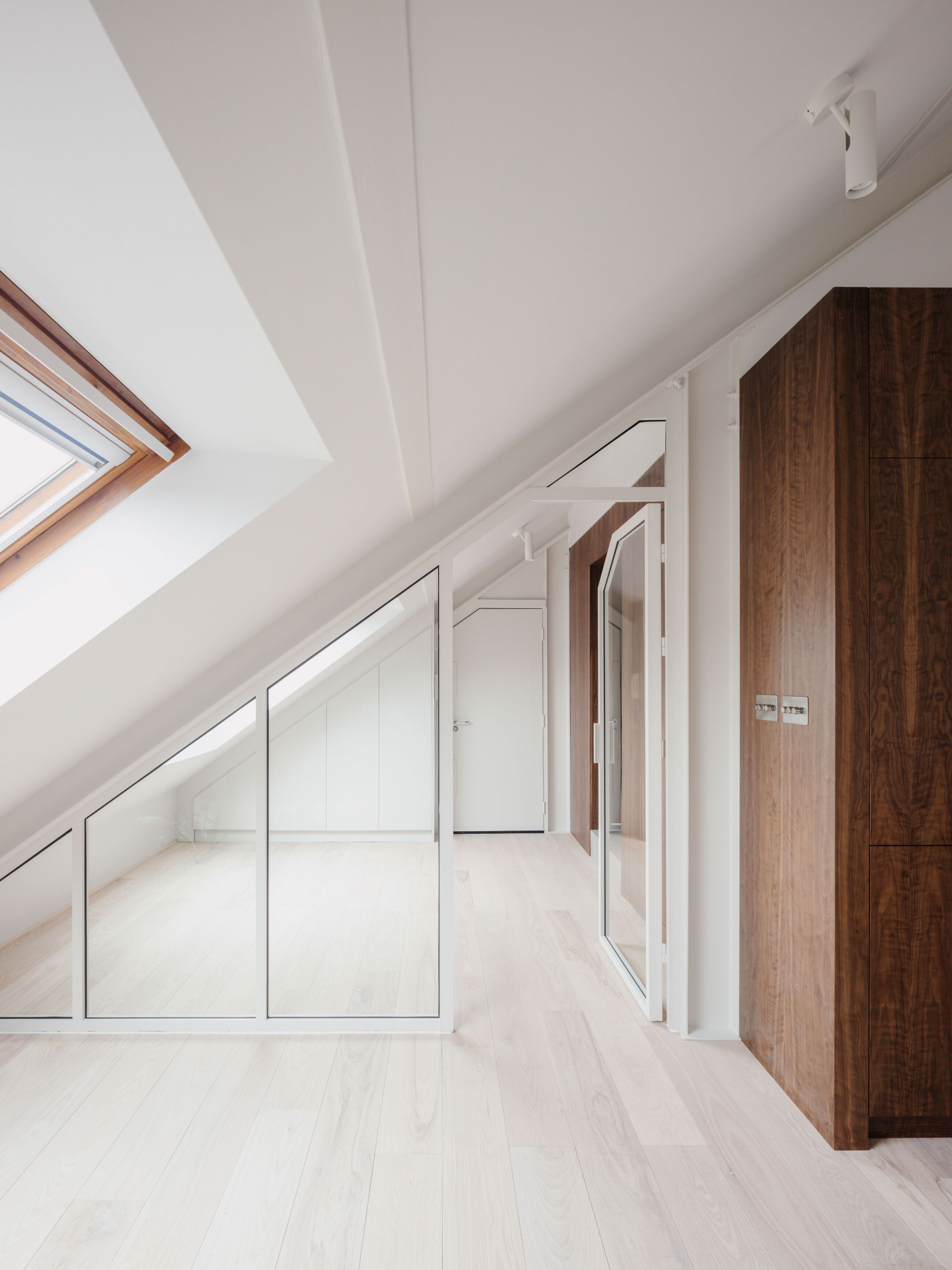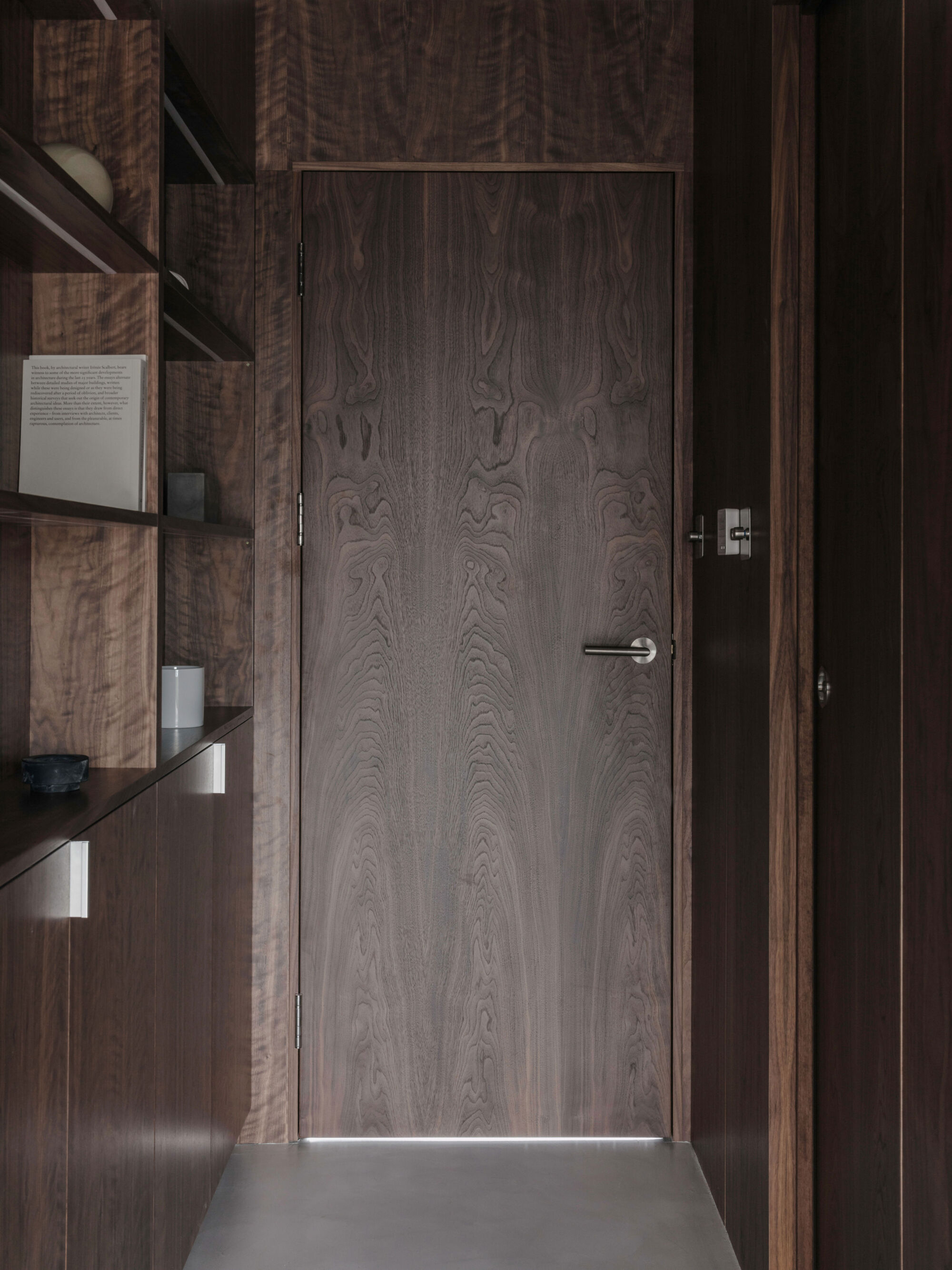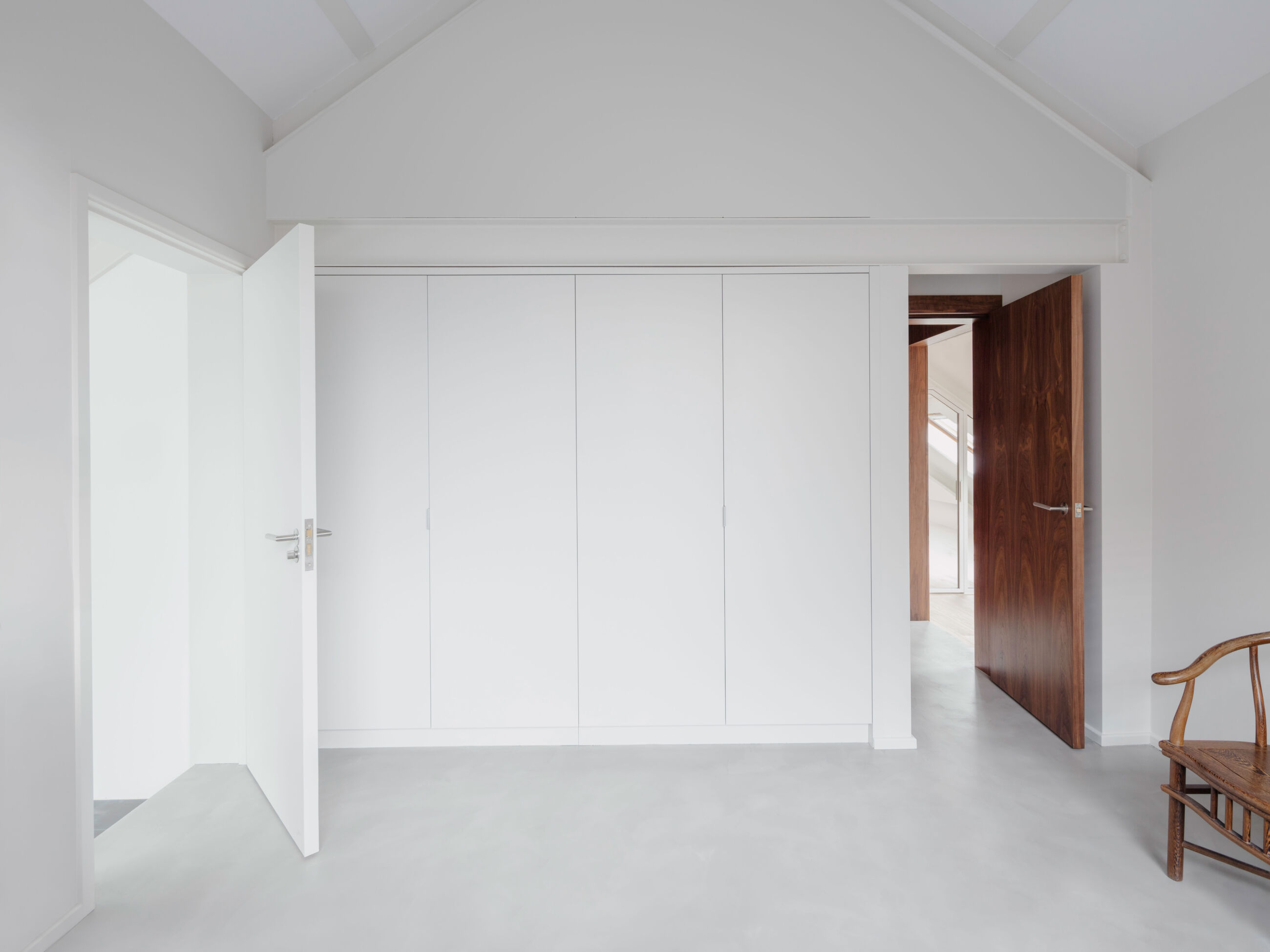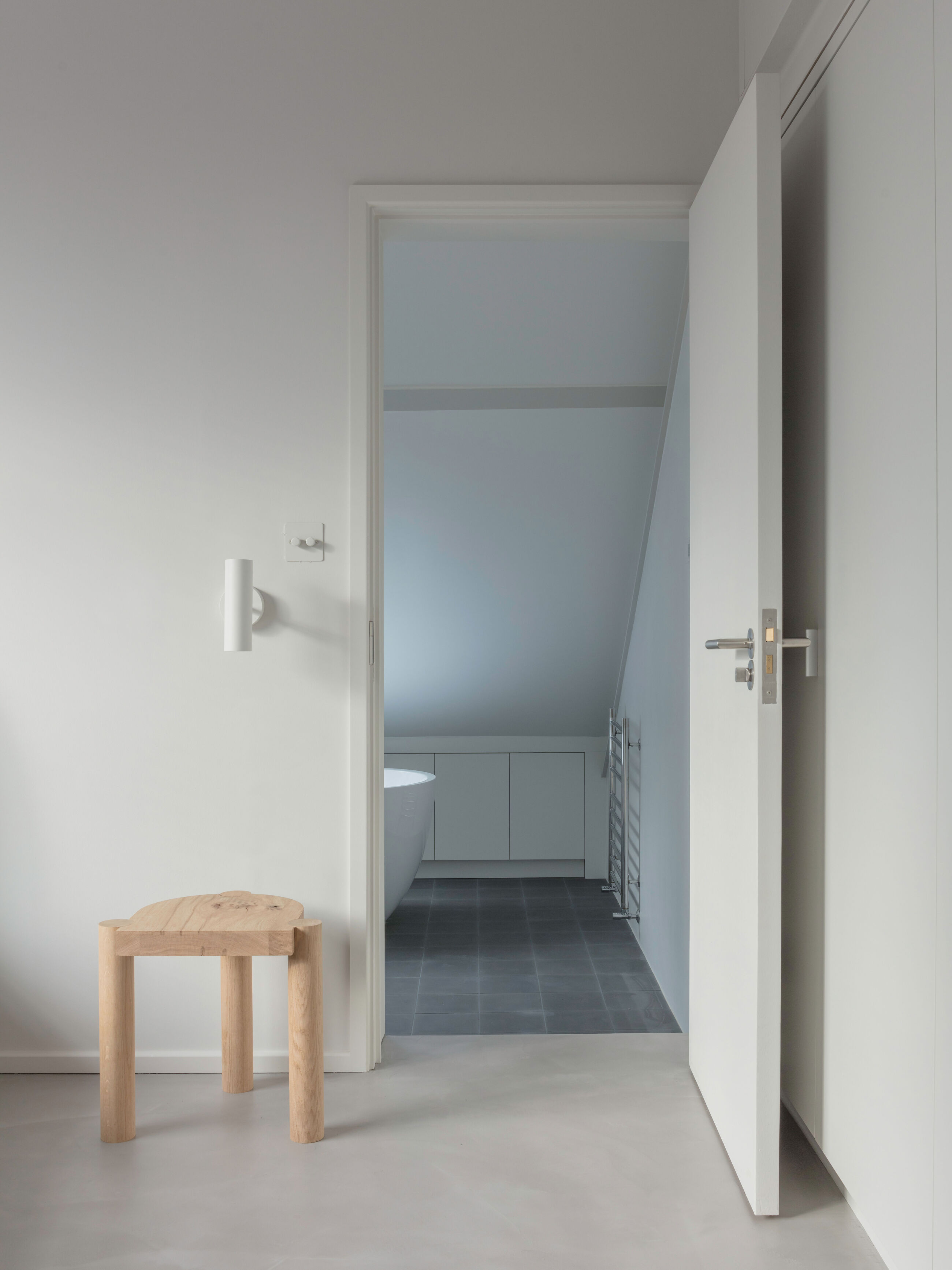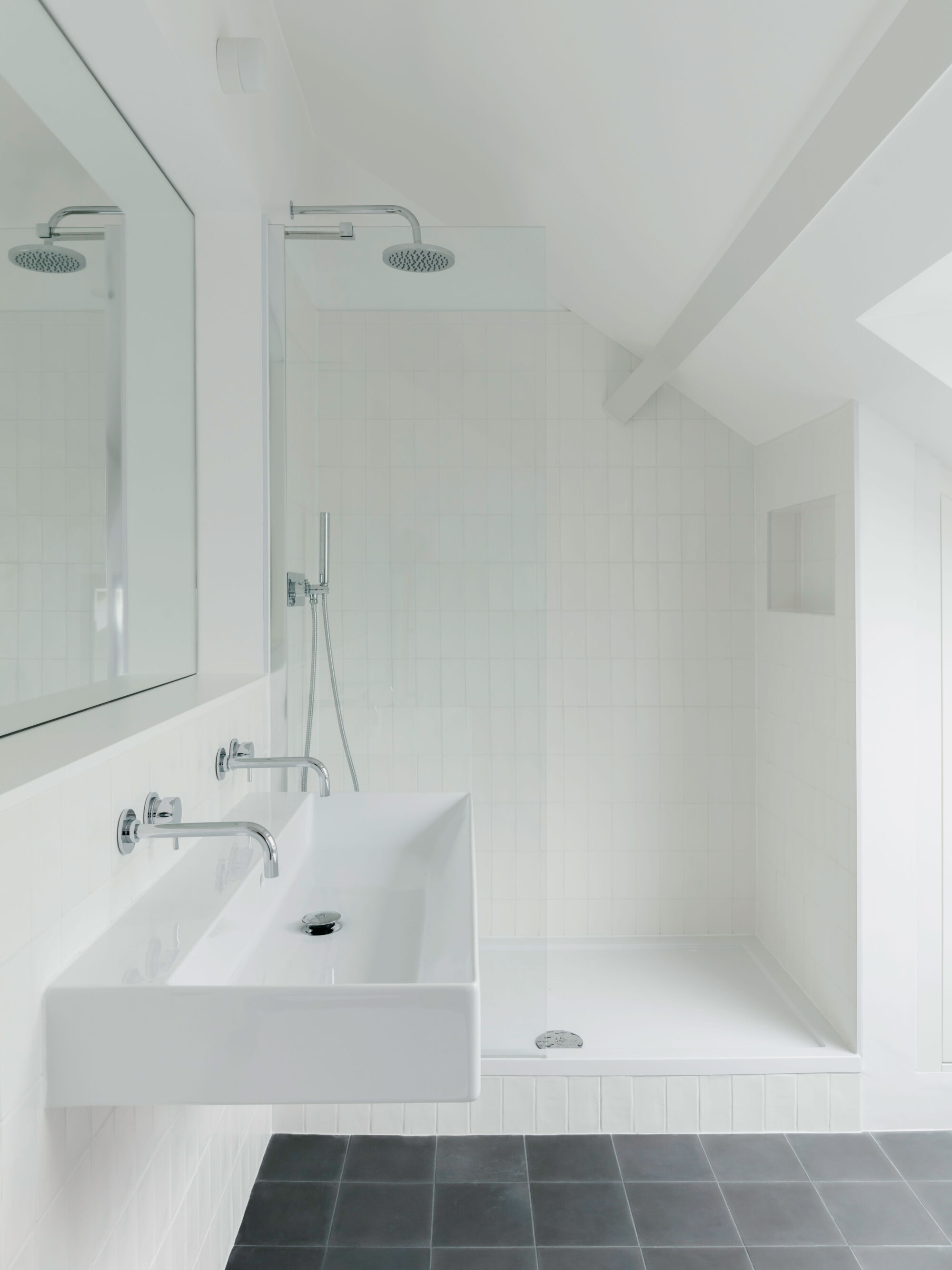 Jacob Street
EBBA completed the refurbishment to a warehouse in Bermondsey, turning a commercial unit into a bright and generous apartment. The studio was appointed to reimagine the arrangement of the tall loft space, maximising the use of natural light to make a calm and inviting interior.
The plan is configured to allow for a large open plan kitchen and living area where the clients can also work from, with the new bathrooms and bedrooms being enclosed behind a dark timber clad volume providing more intimate spaces to retire to. A step up and change in level adds to the transition between the two zones of the home. The layout follows the grid of the existing structure making well-proportioned rooms across the apartment.

The rich lining to the timber enclosure emphasises the way the volume is inserted into the space, helping to separate the different functioning zones of the apartment. The outer face of the walnut box facing towards the open side reveals a bold kitchen unit with deep cupboards, acting as a key feature in the living space.

Along one side there is continuous piece of joinery that acts as a library. The bedrooms and bathrooms with the use of cement tiles and a poured floor creates a tactile yet comfortable feel while bringing a sense of tranquillity through materials that complement the darker tones of the walnut elsewhere.

The overall result aims to maintain the character of the building by celebrating the existing steel structure, keeping it exposed and working around the frame to highlight the history of the warehouse. The project tries to make the most of the tall spaces and at the same time offer the opportunity for flexibility required to accommodate the clients' active lives.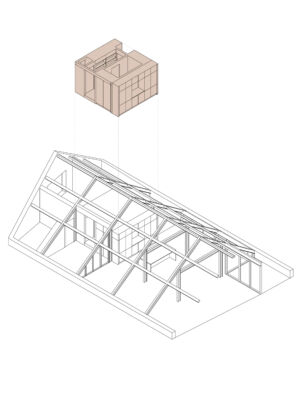 Title: Jacob St
Location: London
Year: 2022
Client: Private
Photographs: James Retief
Type: Dwelling
Status: Completed