Modern Cottage
Dealing with a restricted and unlevelled site, EBBA developed a proposal to provide a new purpose built residential unit on an end of terrace cottage site in Lancashire. The massing was informed by a rigorous design process and in-depth study of the existing plot, which included three changes in level and the limitations of working on greenbelt land.

The brief asked for a design that was simple yet could offer better connections to the gardens with a more open and accessible internal configuration. A generous sitting room with adjacent dining area and the kitchen make for a spacious ground floor while upstairs offers an ironing room, a large bedroom with views across the countryside and the ensuite, which altogether fits an airy and inviting home for the elderly owner. The layout is designed to allow for easy mobility and has been future-proofed to allow the installation of a lift should it be required.

The form itself was a take on the old Lancashire cottage typology. The massing takes the traditional form, shifted and setback, forming an edge to line up with the plot on which the existing garage sits. The elevation is restrained on the street side while larger north facing openings and side windows create connections to the garden and the landscaped courtyard at the side. The side garden becomes a topography of steps, swirles and flower patches, an oasis between two gables ends of terraced houses where the client can carry out her daily rituals as a keen gardener.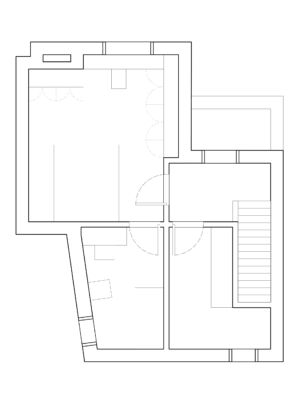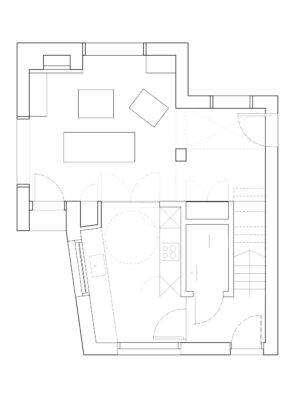 Title: Modern Cottage
Location: Manchester
Year: 2017
Client: Private
Type: Dwelling
Status: Completed