05•2022
Gerrards Cross
Gerrards Cross
We are developing proposals for two new homes sharing a likeness in plan yet responding to the needs of each family. Solid walls create the sense of a carved interior with joinery sitting between to line and break up spaces. The buildings reflect a tradition of Georgian architecture while details take inspiration from the local Arts & Crafts houses, an amalgamation of influences that result in a robust contemporary proposition.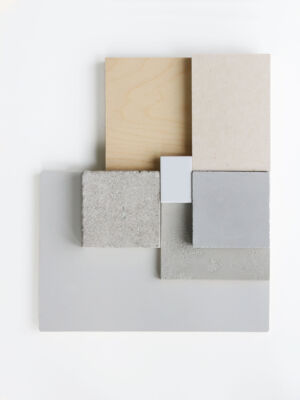 Title: Gerrards Cross
Location: London
Year: 2022
Client: Private
Type: Dwelling
Status: in progress
05•2022
Townhouse
Townhouse
EBBA have been working on an ambitious scheme for a prominent corner site to provide three units over a showroom. The building takes on the proportions of the traditional townhouse typology while its form addresses the constraints of the plot. A bay projects out to mimic the buildings next door while strong banding in different brickwork helps to break down the scale.
Title: Townhouse
Location: London
Year: 2021
Client: Private
Type: Dwelling
Status: in progress
05•2022
Housing Around a Courtyard
Housing Around a Courtyard
EBBA are working on a multi-unit housing scheme in East London. The project is based on four blocks shifted and rotated around a central courtyard, providing 6 new dwellings on a prominent corner site. The overall massing helps to achieve a carefully considered arrangement to ensure double and triple aspects with new views across and between the blocks.

The materiality and form is intended to be robust and aims to speak to the primary typology of housing in the area, dominated by a suburban character of masonry construction and steep roofs. The sculpted shapes and opposing angles of each block help to create a rich ensemble of buildings that frame the junction of two streets.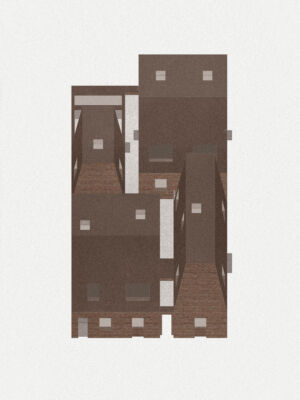 Title: Housing Around a Courtyard
Location: London
Year: 2020
Client: Private
Type: Dwelling
Status: in progress
05•2022
Modern Cottage
Modern Cottage
Dealing with a restricted and unlevelled site, EBBA developed a proposal to provide a new purpose built residential unit on an end of terrace cottage site in Lancashire. The massing was informed by a rigorous design process and in-depth study of the existing plot, which included three changes in level and the limitations of working on greenbelt land.

The brief asked for a design that was simple yet could offer better connections to the gardens with a more open and accessible internal configuration. A generous sitting room with adjacent dining area and the kitchen make for a spacious ground floor while upstairs offers an ironing room, a large bedroom with views across the countryside and the ensuite, which altogether fits an airy and inviting home for the elderly owner. The layout is designed to allow for easy mobility and has been future-proofed to allow the installation of a lift should it be required.

The form itself was a take on the old Lancashire cottage typology. The massing takes the traditional form, shifted and setback, forming an edge to line up with the plot on which the existing garage sits. The elevation is restrained on the street side while larger north facing openings and side windows create connections to the garden and the landscaped courtyard at the side. The side garden becomes a topography of steps, swirles and flower patches, an oasis between two gables ends of terraced houses where the client can carry out her daily rituals as a keen gardener.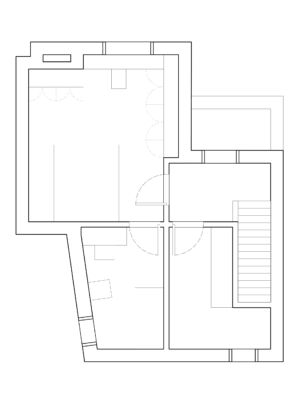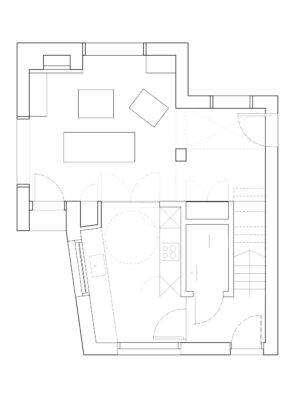 Title: Modern Cottage
Location: Manchester
Year: 2017
Client: Private
Type: Dwelling
Status: Completed
05•2022
Mixed Housing
Mixed Housing
EBBA have developed designs for a mixed use stacked timber block with elderly housing and a crèche below. The project looks at providing a mix of high quality housing including accessible apartments with double aspects and large balconies, as well as a ground floor nursery arranged around a protected courtyard, with commercial units forming the active edge of a public square.

The design looks at using timber for its environmental and aesthetic qualities, establishing a language of exaggerated overlaps between connections which aim to be read as constituent part of the construction. Project developed in collaboration with Cairn Architects.
Title: Mixed Housing
Location: London
Year: 2021
Client: Private
Type: Dwelling
Status: Planning granted
05•2022
Block House
Block House
EBBA have developed designs for an extensive renovation to a terraced house in London, creating a series of new modifications including a new rear facade expressed by stacked blocks and large lintel which frame a robust new extension. Internally the skeletal framework contrasts with the solid envelope of block walls helping to separate spaces and offering a small side courtyard. The structural language above, with small slits of light through the framework, aims to provide a sense of inside-outside space.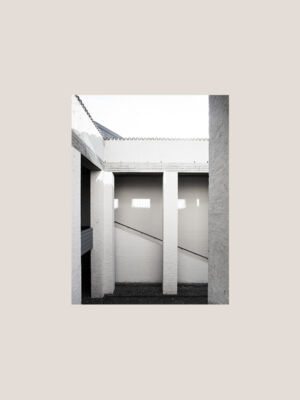 Title: Block House
Location: London
Year: 2020
Client: Private
Type: Dwelling
Status: Planning granted