05•2022
Warehouse conversion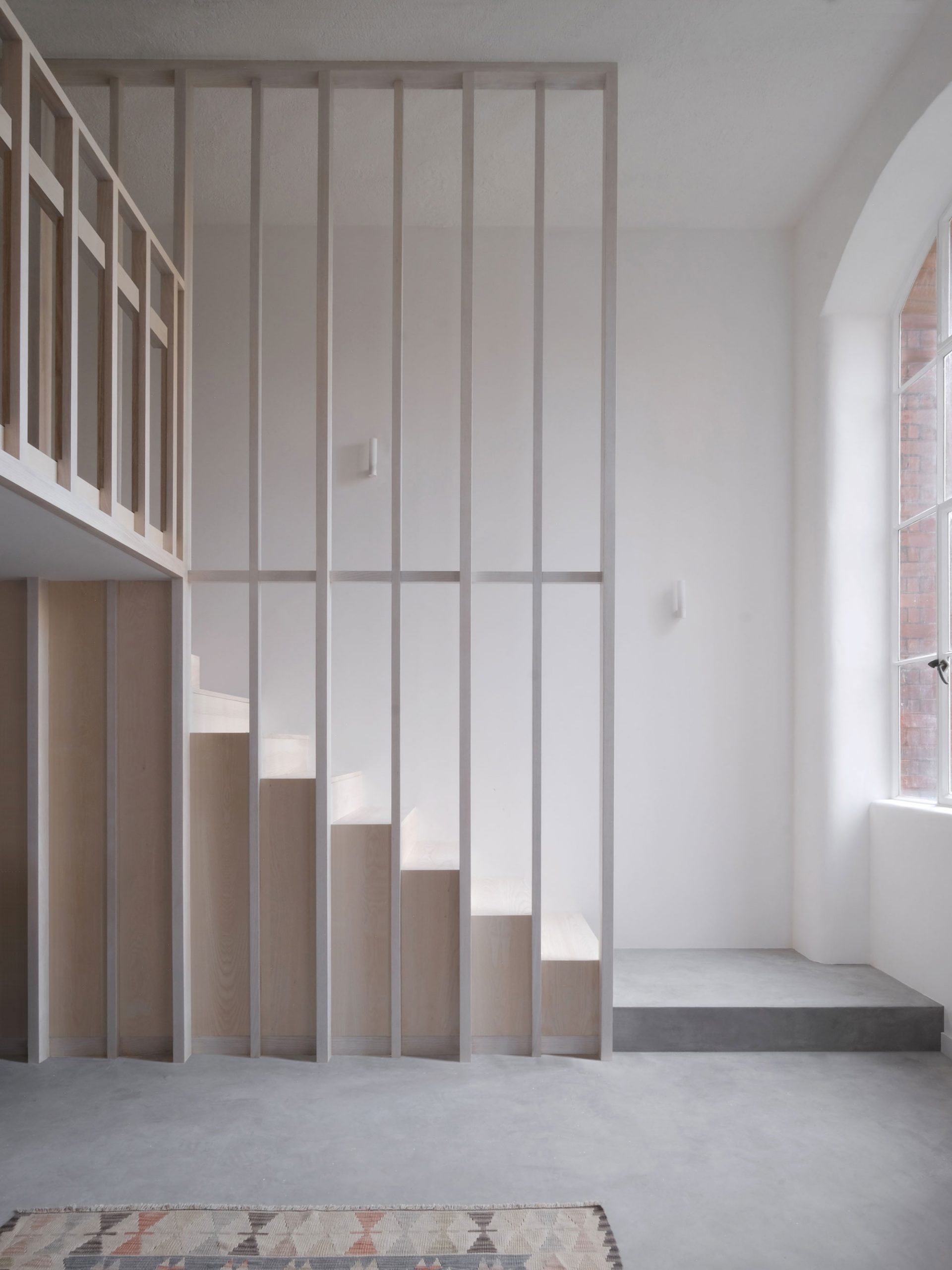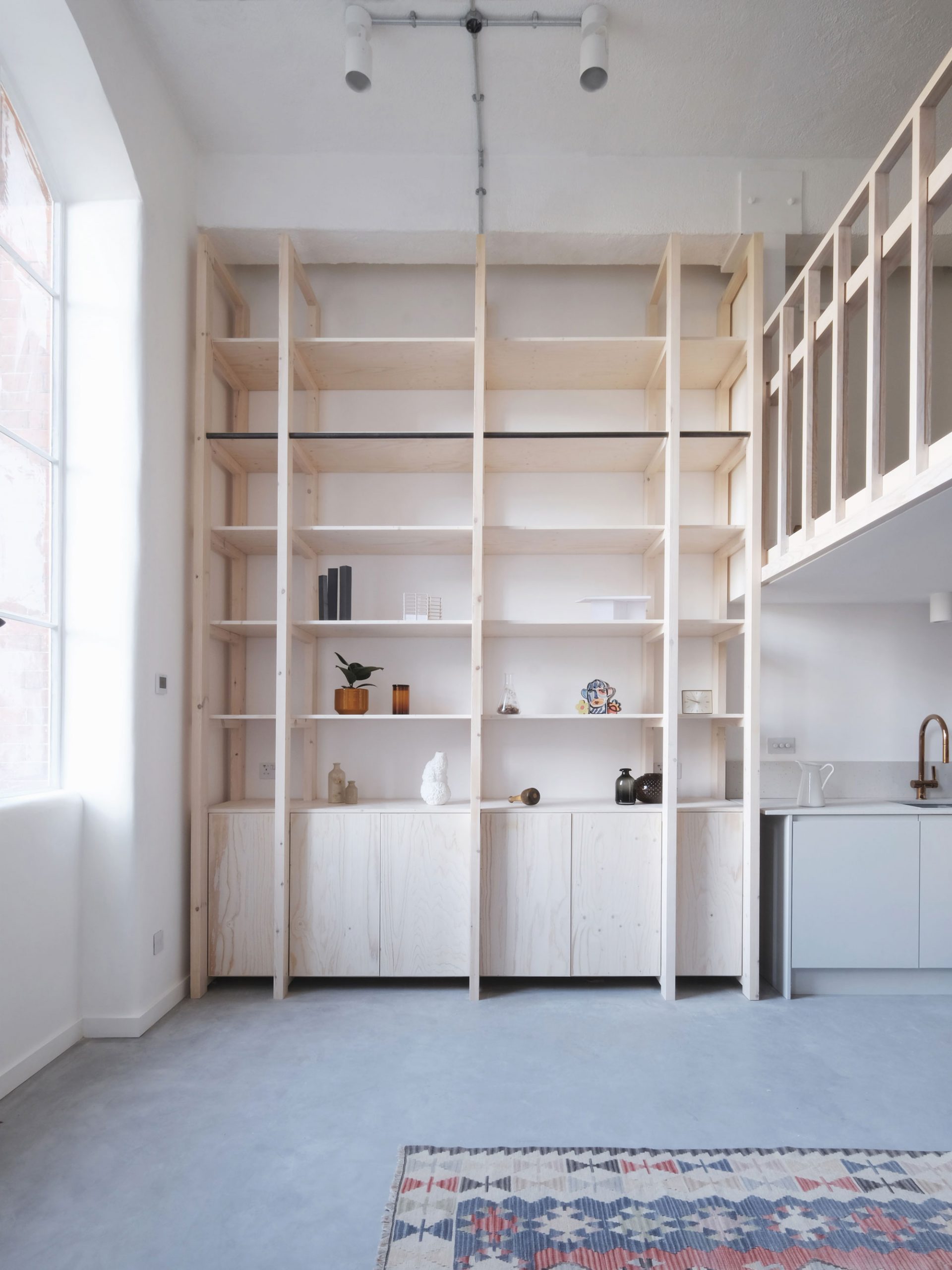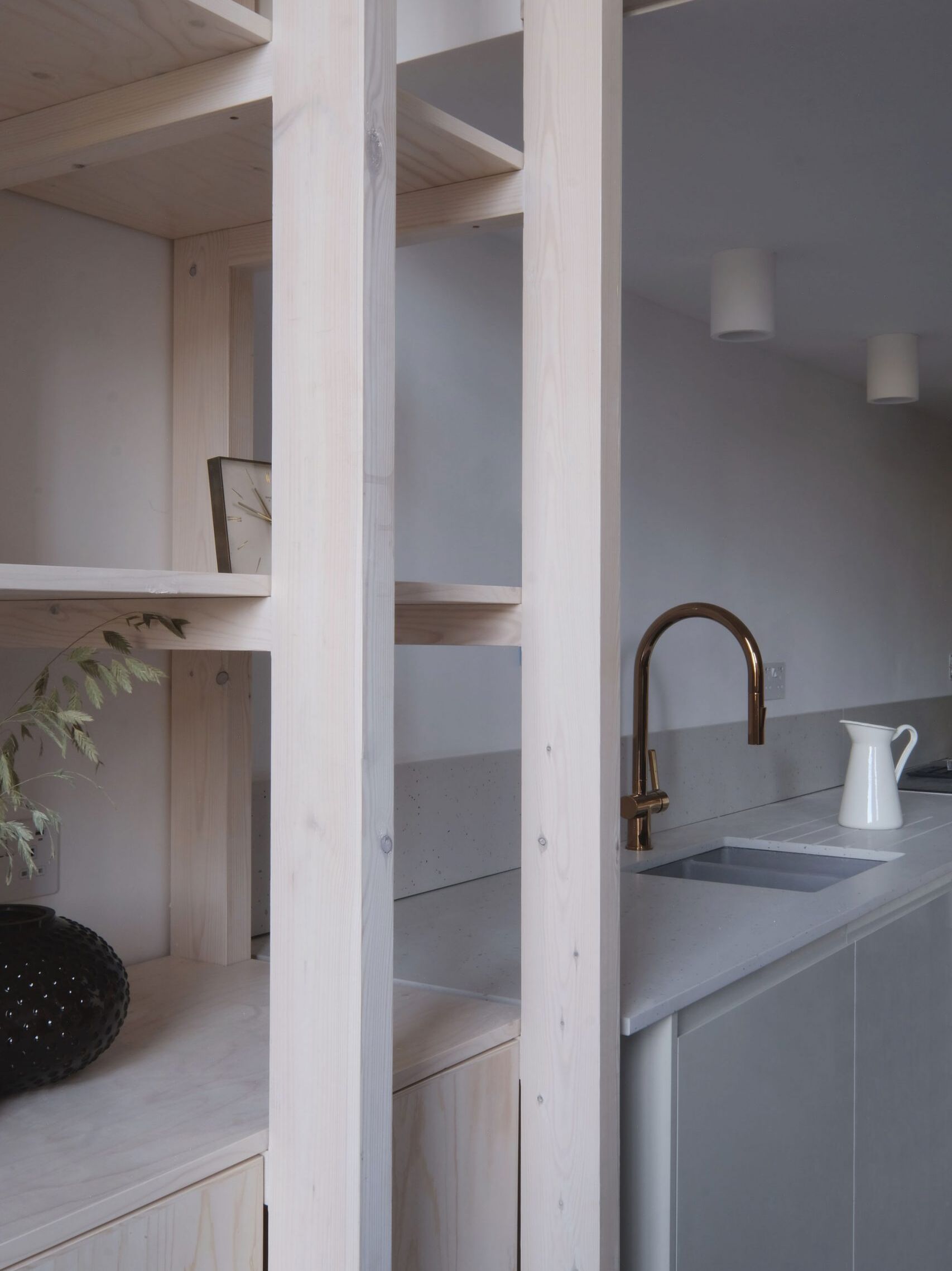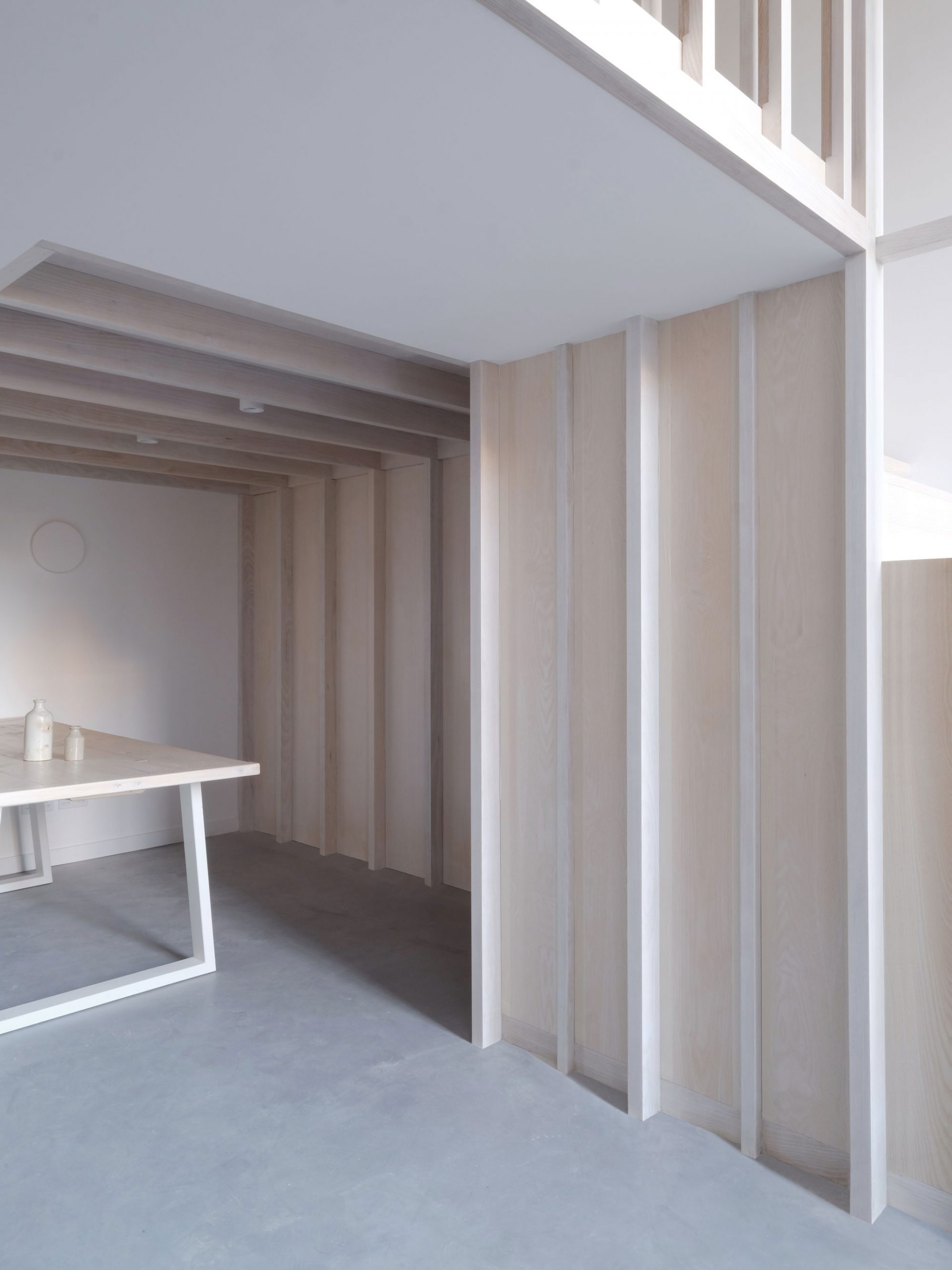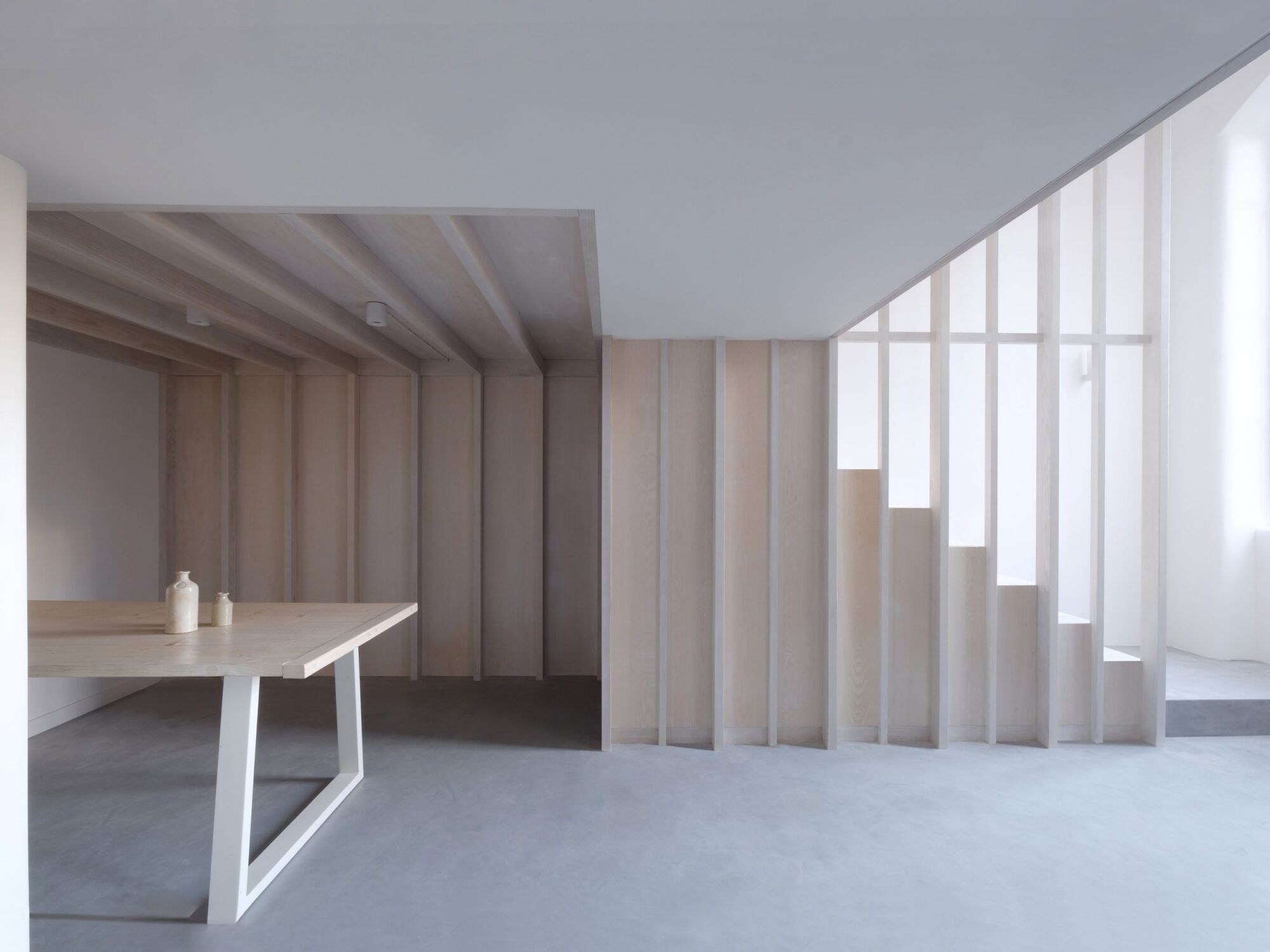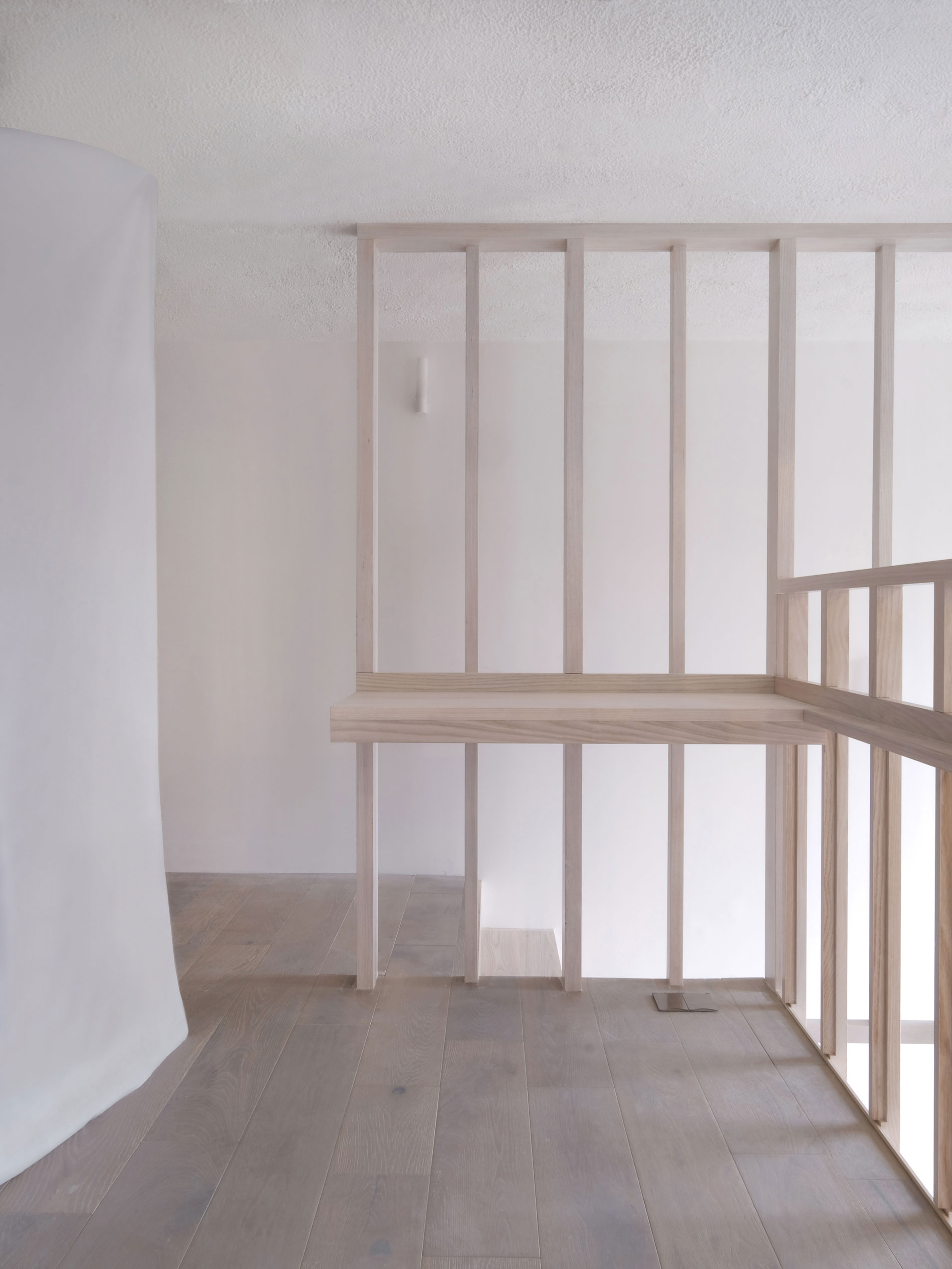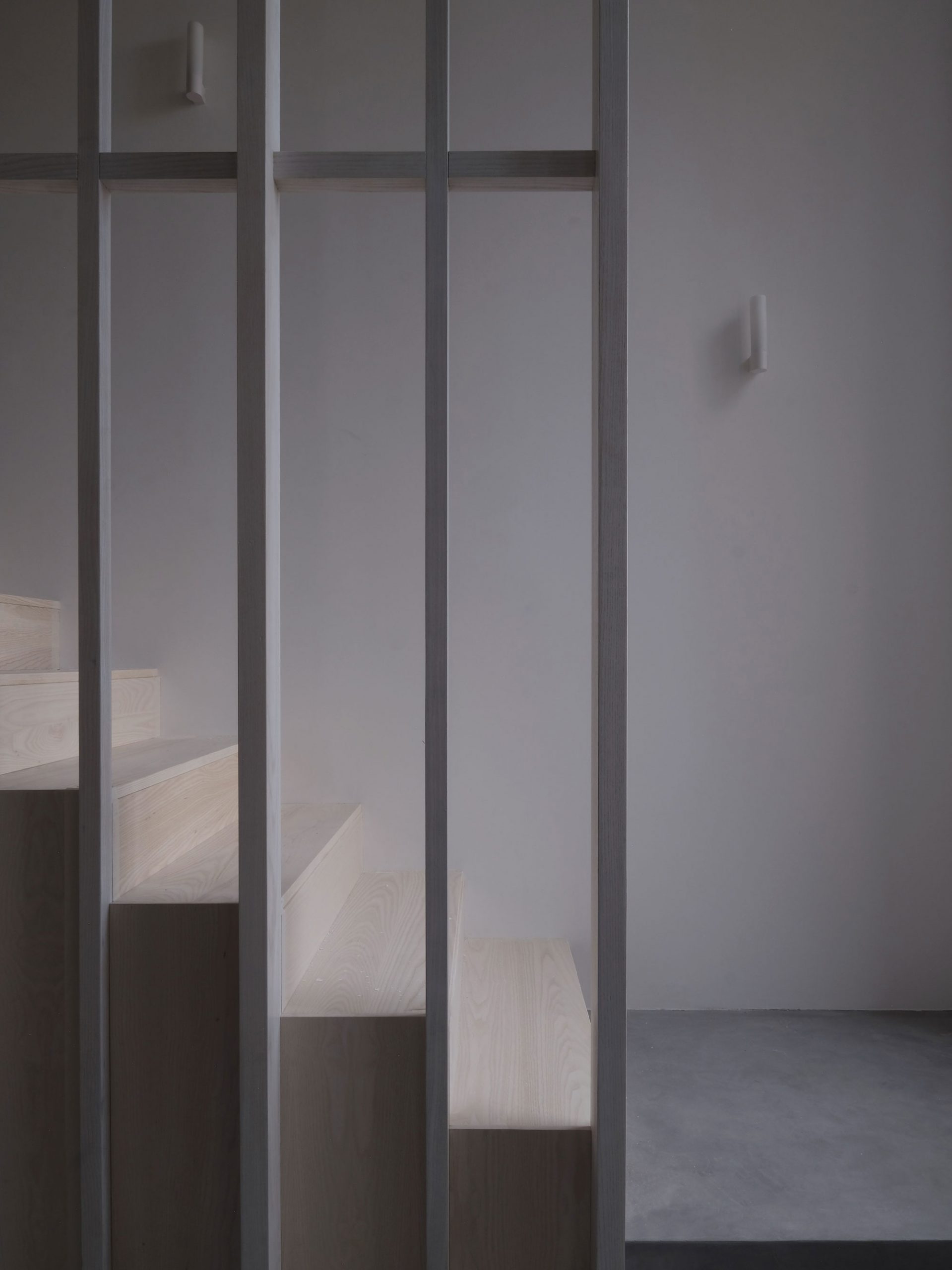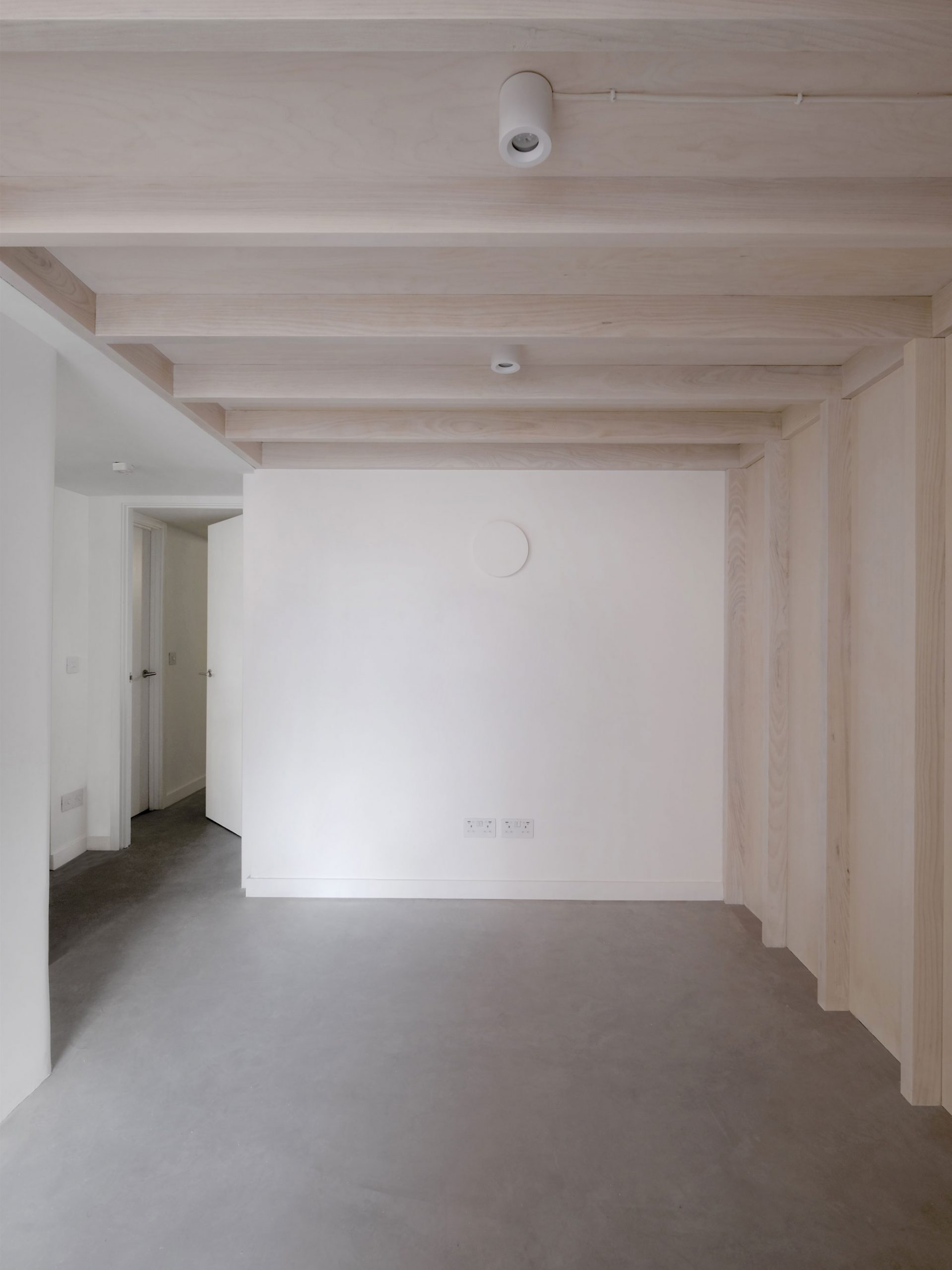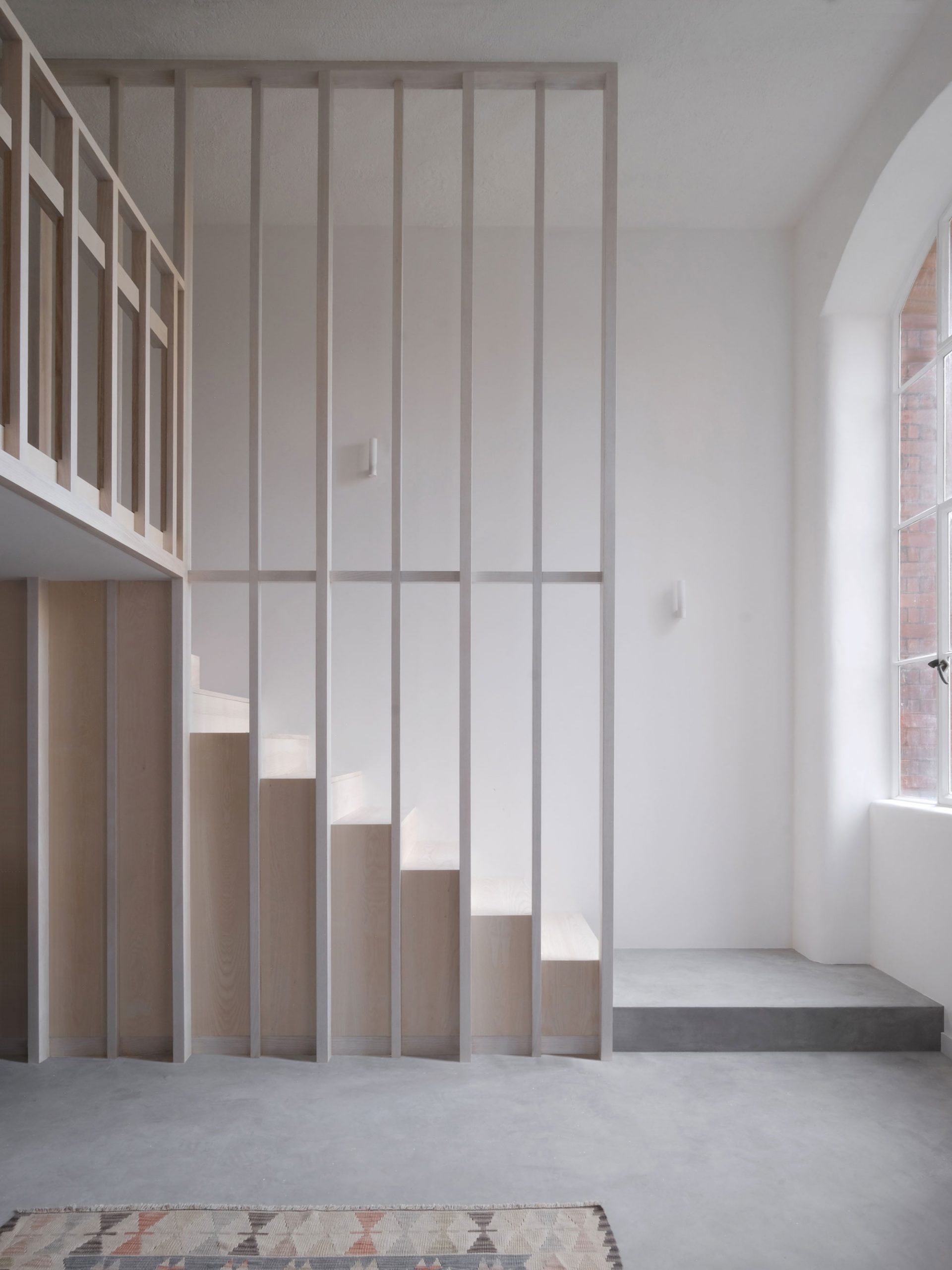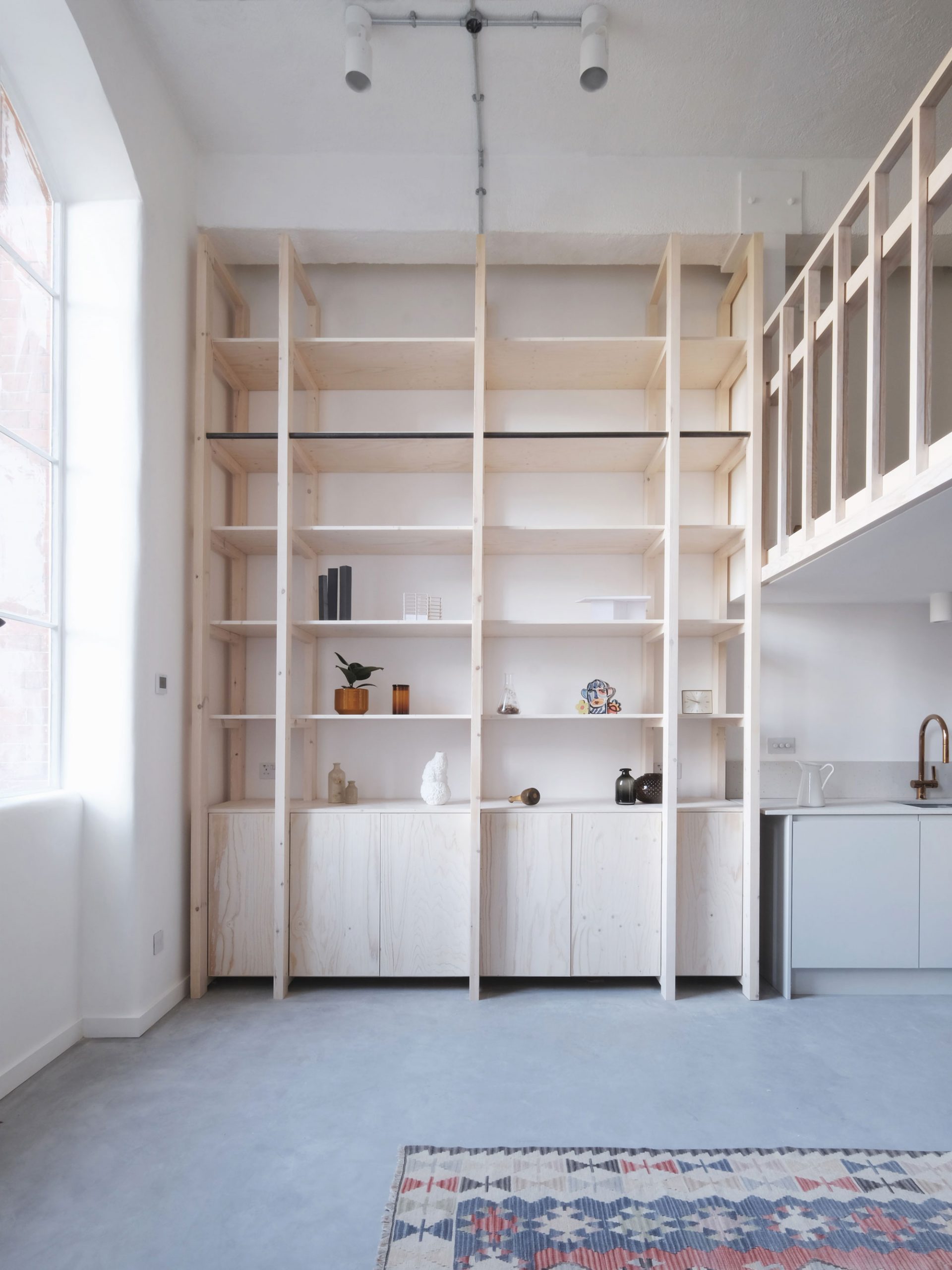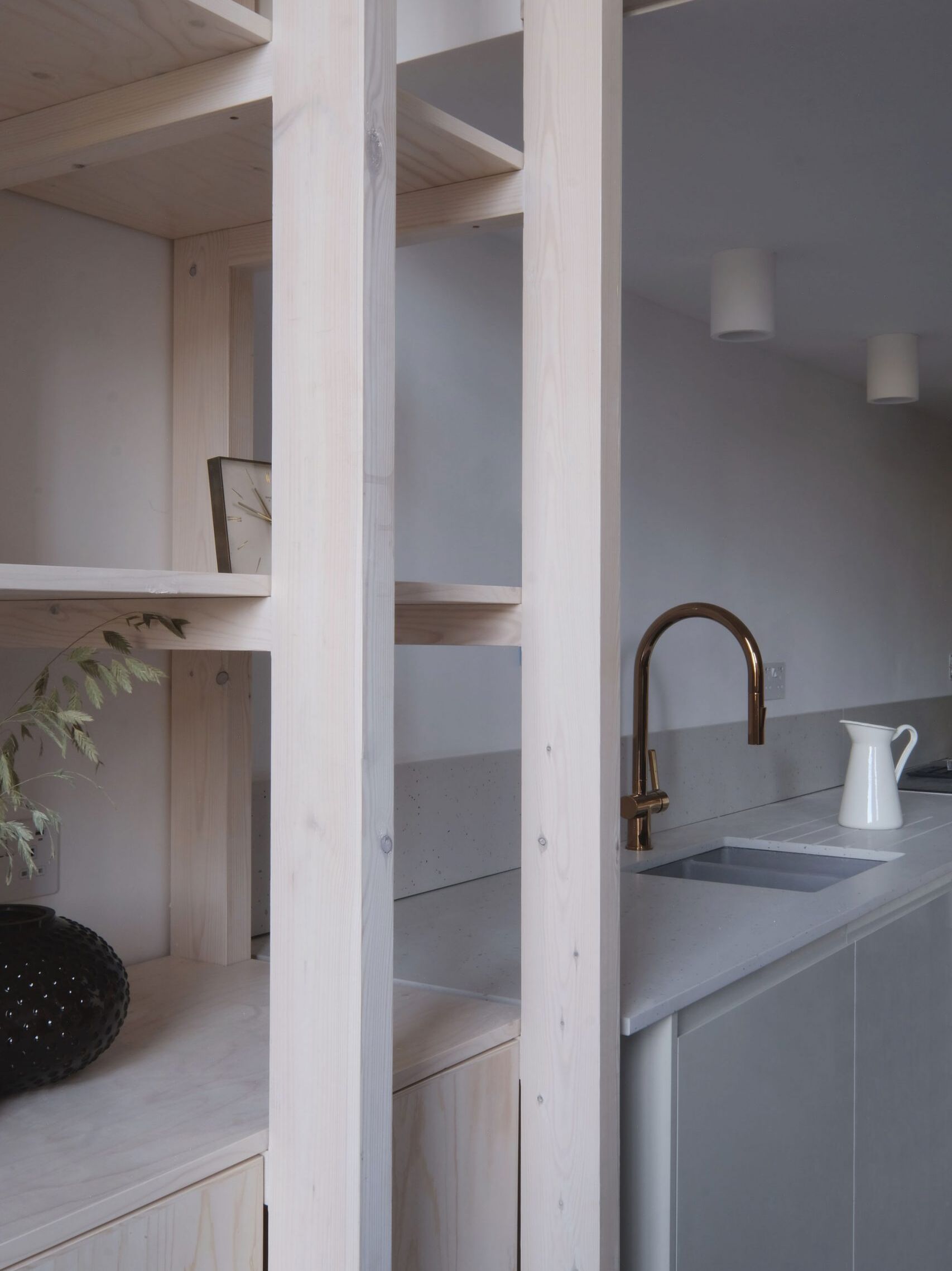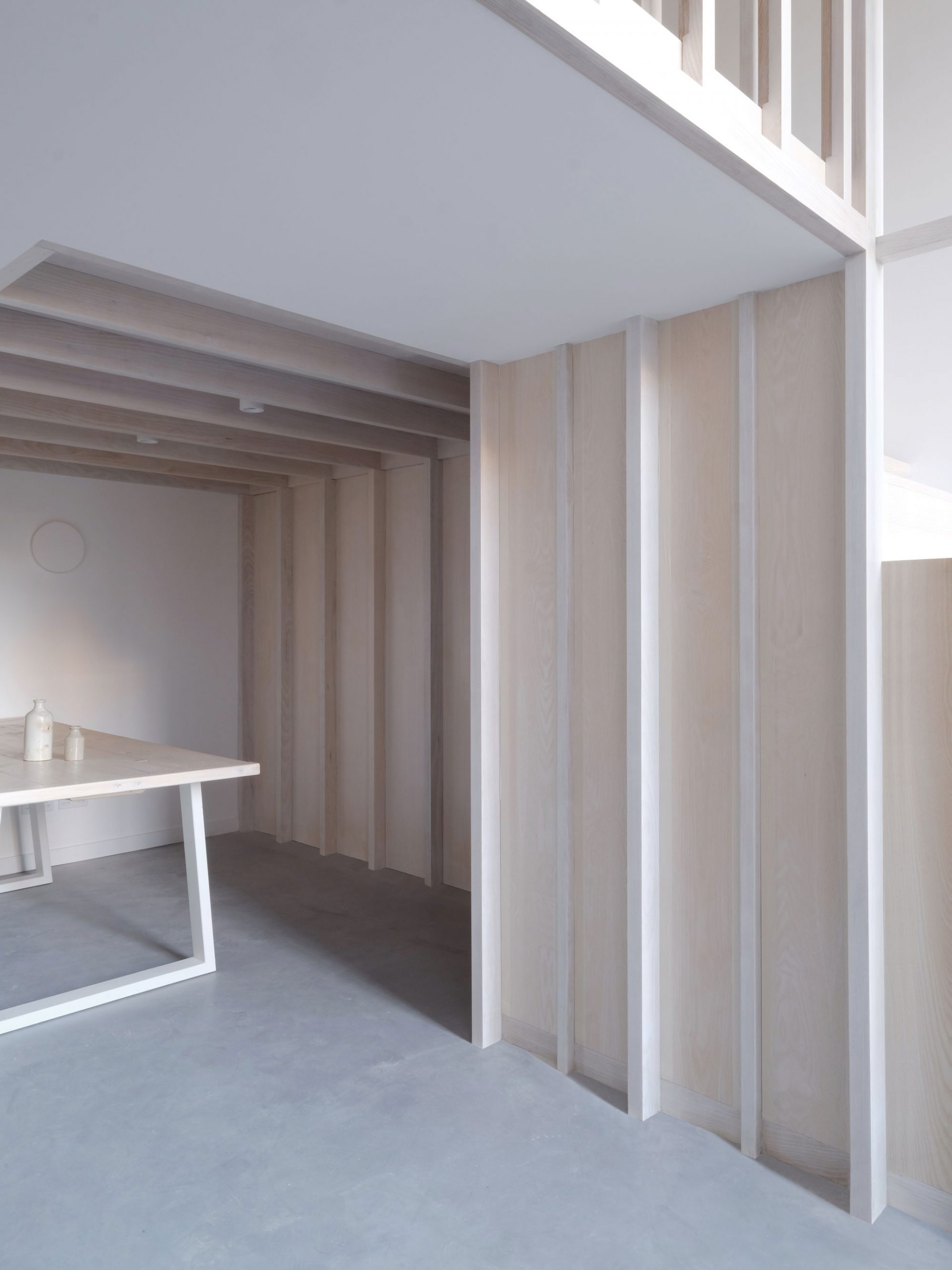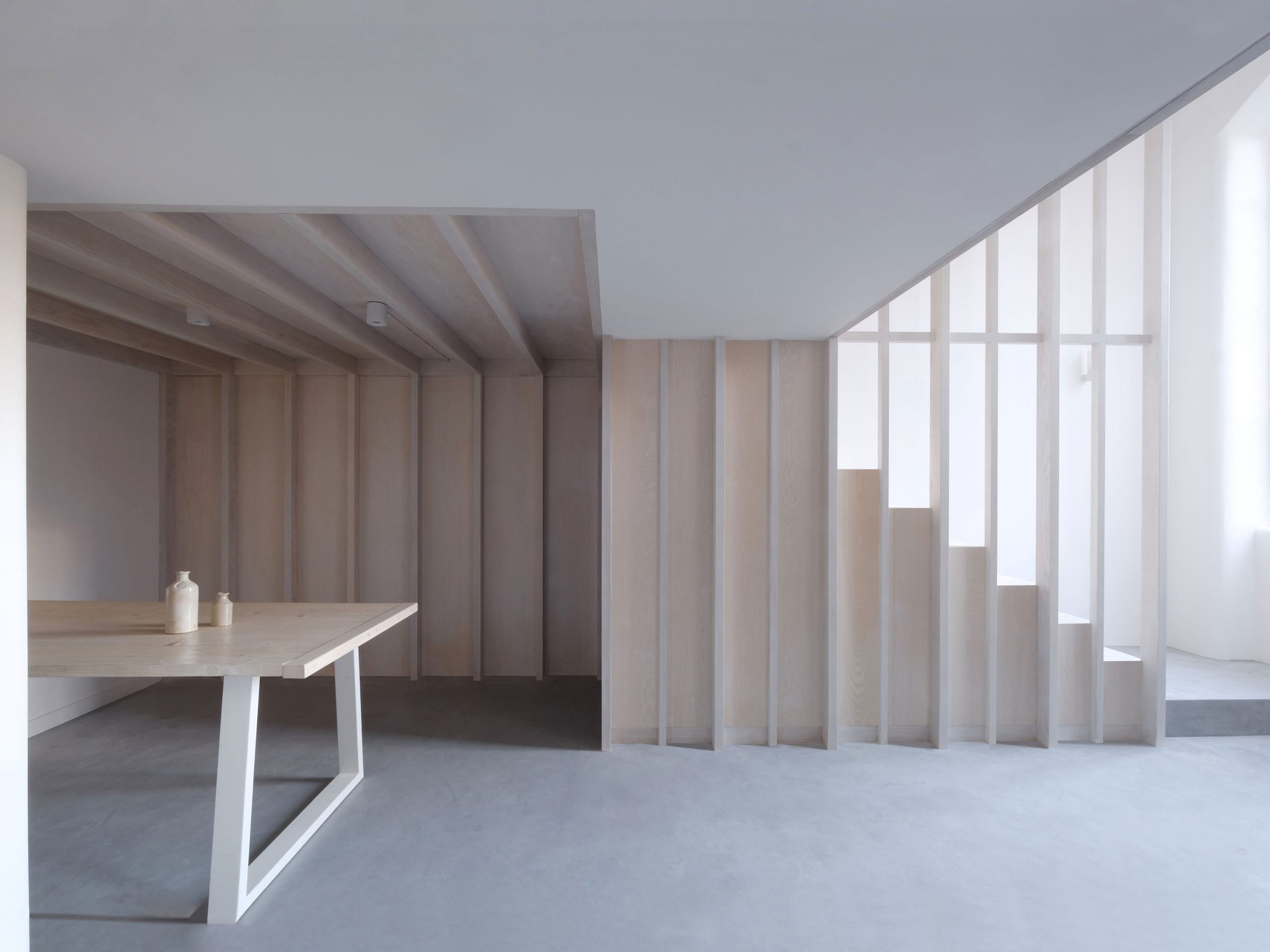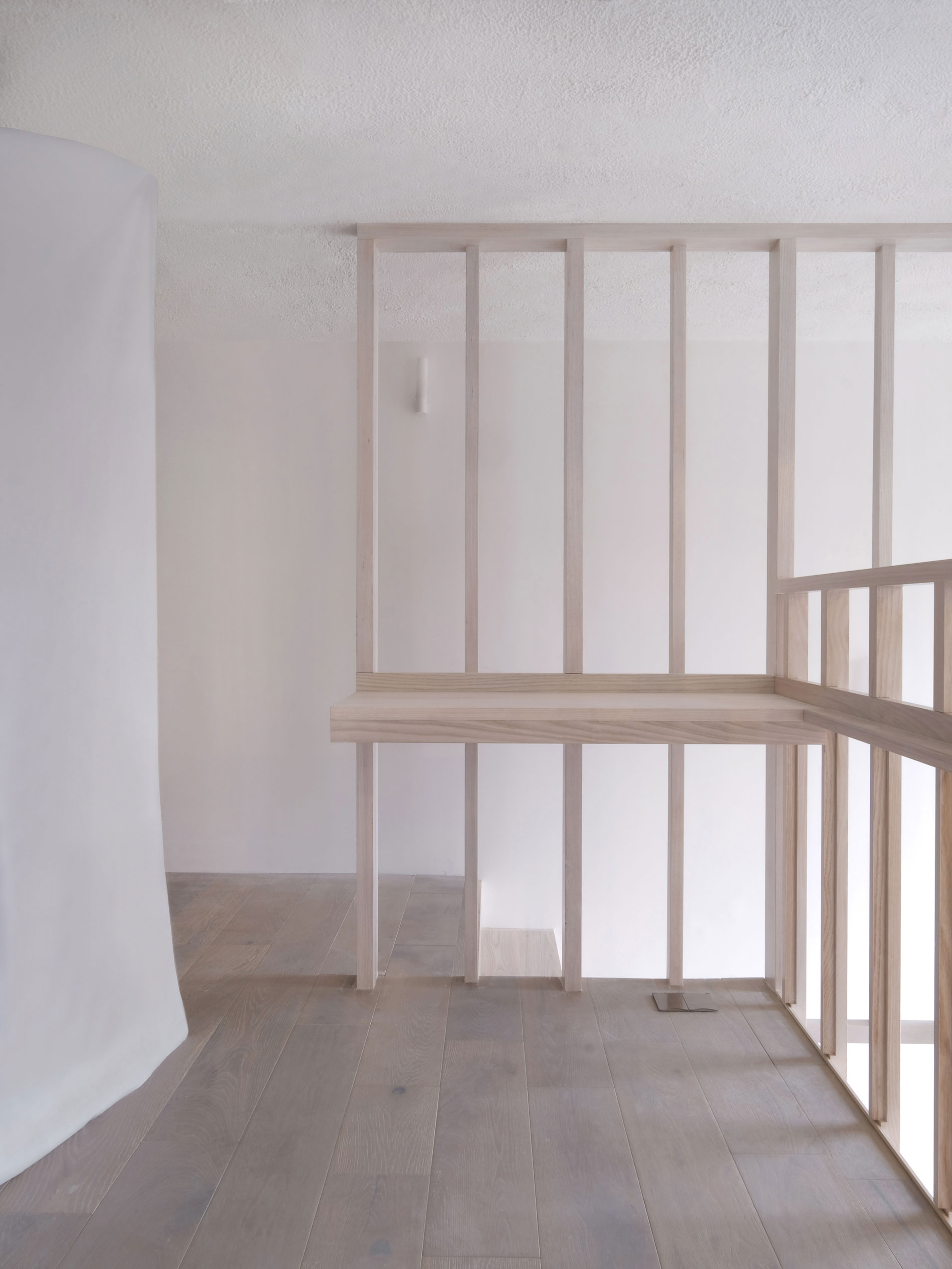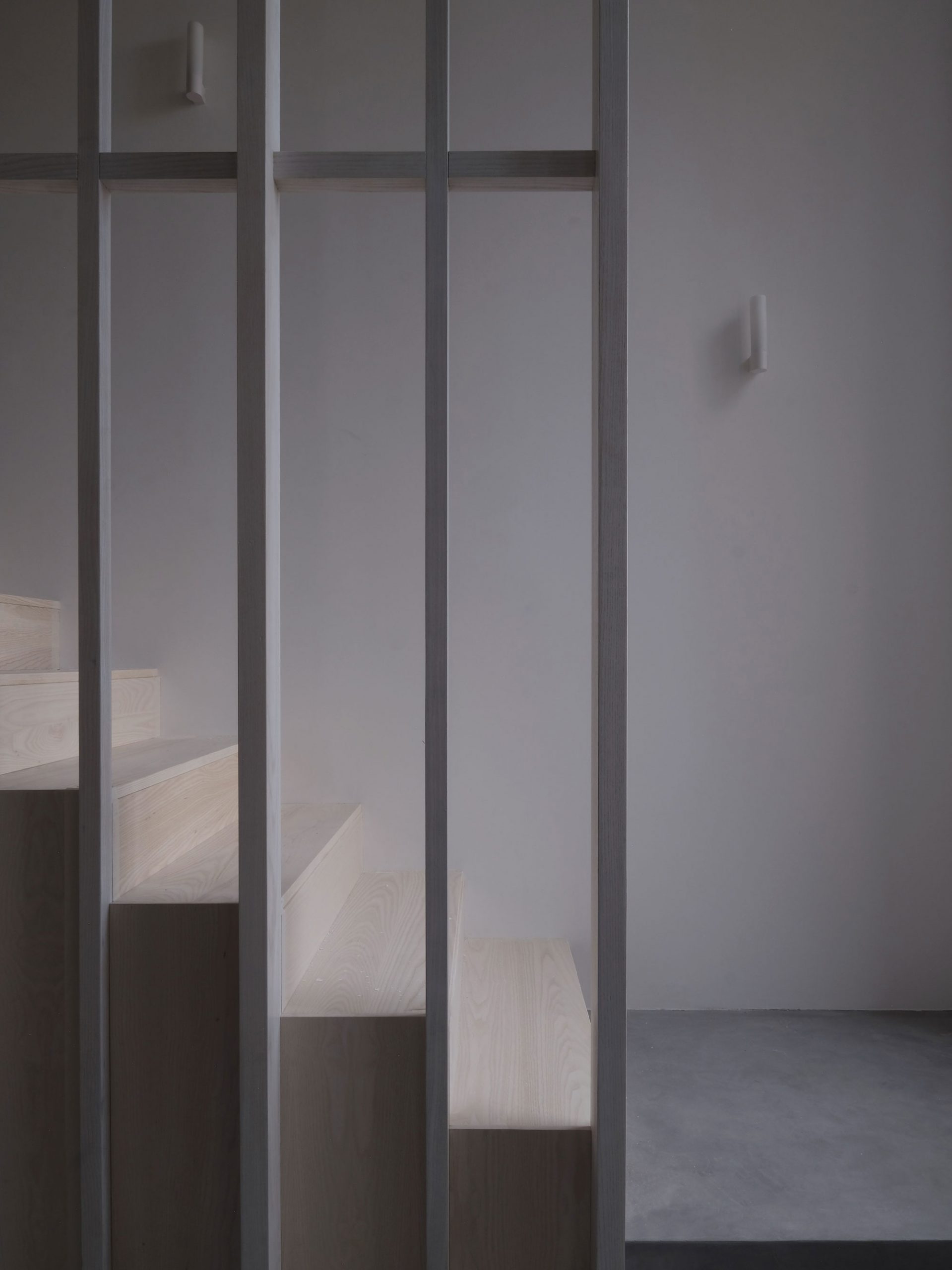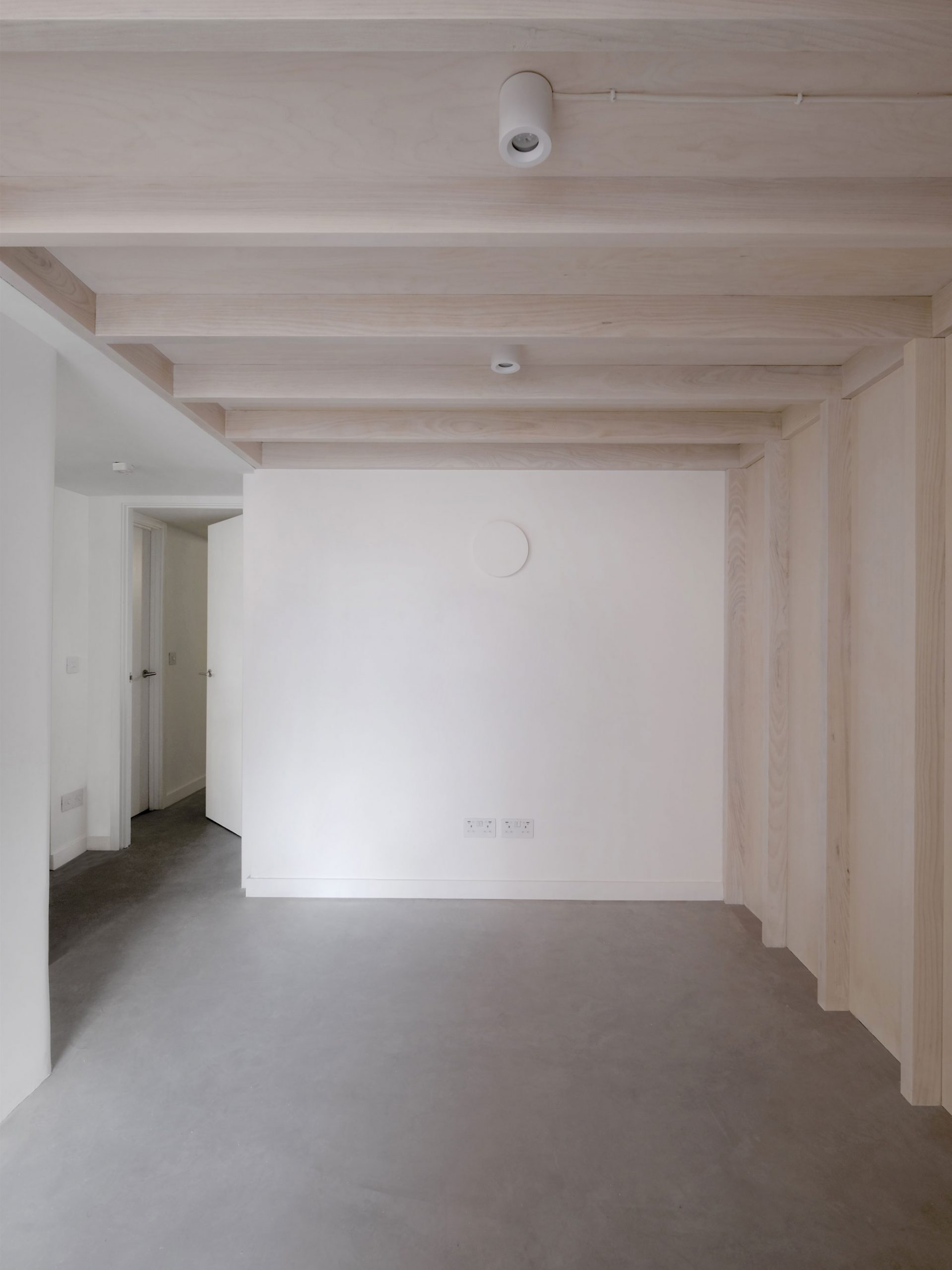 Warehouse conversion
EBBA have recently completed an ambitious refurbishment to an apartment located in an old matchstick factory in East London. The project includes the complete overhaul of a double height space in the converted factory building, opening up and extending the mezzanine to provide a generous flexible apartment. The renovation sought to maximise the small footprint by lining the edges with joinery and storage, allowing for an open plan arrangement with vertical lines that could increase the sense of volume.

Propping up the extended floor is a large piece of furniture – working as structural joinery – in the form of a new stair entirely in timber with all of the elements left exposed, framing an intimate space beneath that will be used for dining. The slender skeletal framework of the stair helps to emphasise the height of the main living space while also acting as the support for a desk on the level above, offering a contemplative study space for working at home.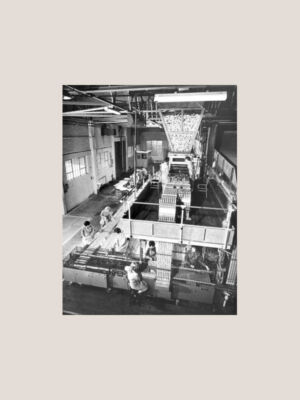 Title: Warehouse Conversion
Location: London
Year: 2020
Client: Private
Type: Dwelling
Status: Completed
05•2022
Mixed Housing
Mixed Housing
EBBA have developed designs for a mixed use stacked timber block with elderly housing and a crèche below. The project looks at providing a mix of high quality housing including accessible apartments with double aspects and large balconies, as well as a ground floor nursery arranged around a protected courtyard, with commercial units forming the active edge of a public square.

The design looks at using timber for its environmental and aesthetic qualities, establishing a language of exaggerated overlaps between connections which aim to be read as constituent part of the construction. Project developed in collaboration with Cairn Architects.
Title: Mixed Housing
Location: London
Year: 2021
Client: Private
Type: Dwelling
Status: Planning granted
05•2022
Block House
Block House
EBBA have developed designs for an extensive renovation to a terraced house in London, creating a series of new modifications including a new rear facade expressed by stacked blocks and large lintel which frame a robust new extension. Internally the skeletal framework contrasts with the solid envelope of block walls helping to separate spaces and offering a small side courtyard. The structural language above, with small slits of light through the framework, aims to provide a sense of inside-outside space.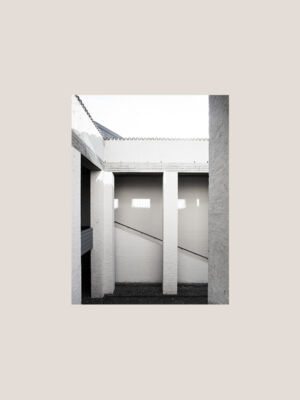 Title: Block House
Location: London
Year: 2020
Client: Private
Type: Dwelling
Status: Planning granted