05•2022
Horizons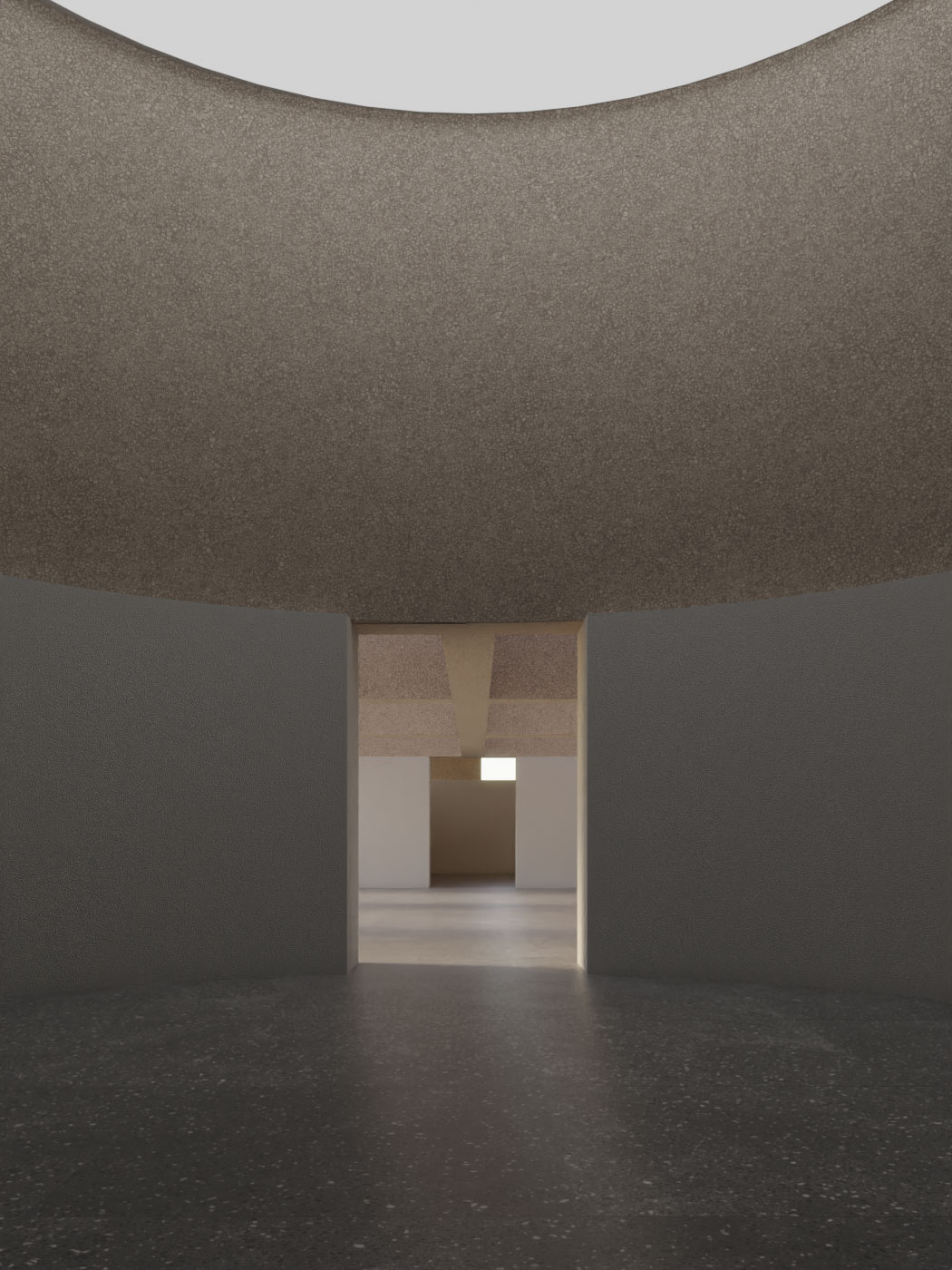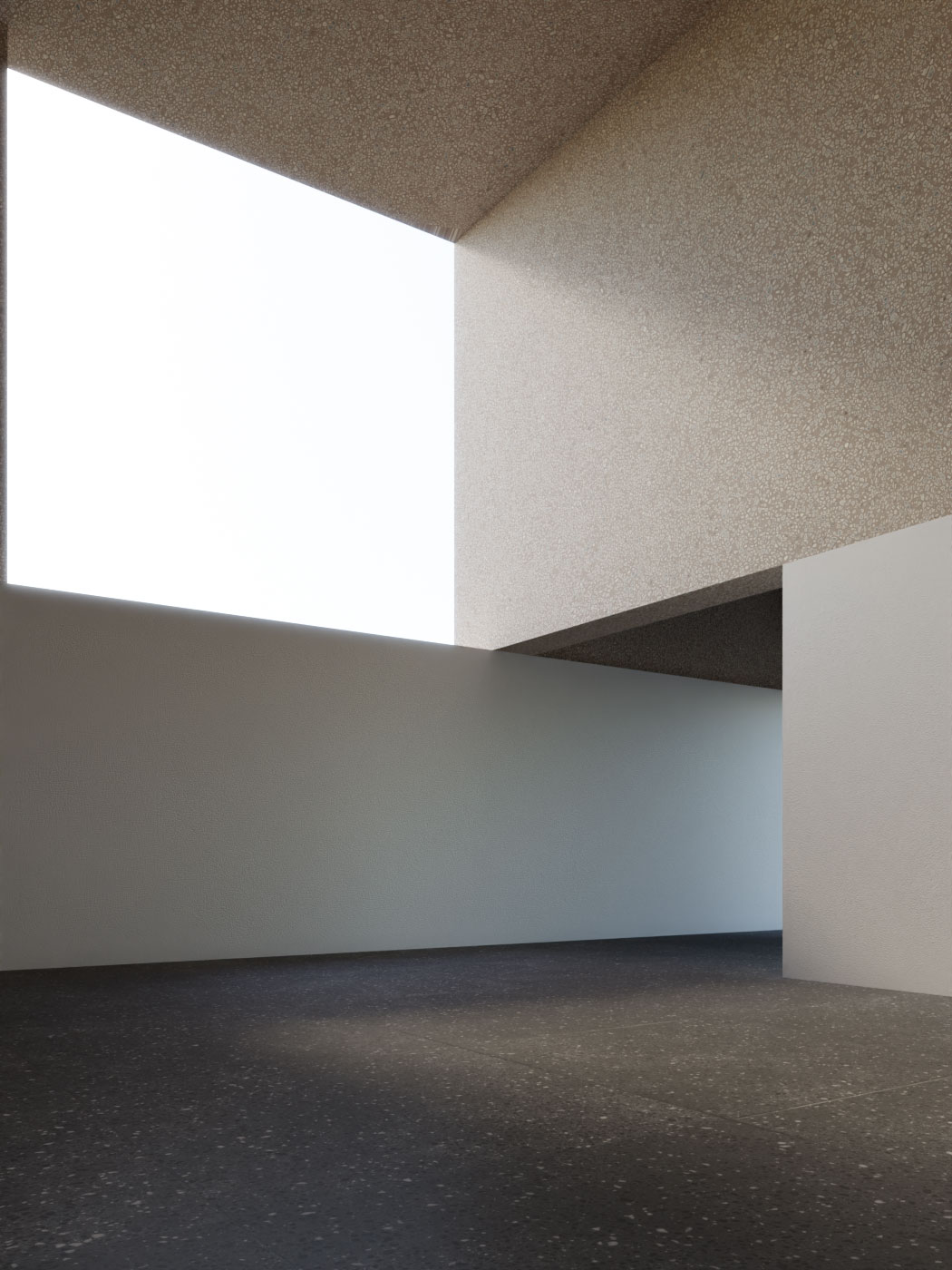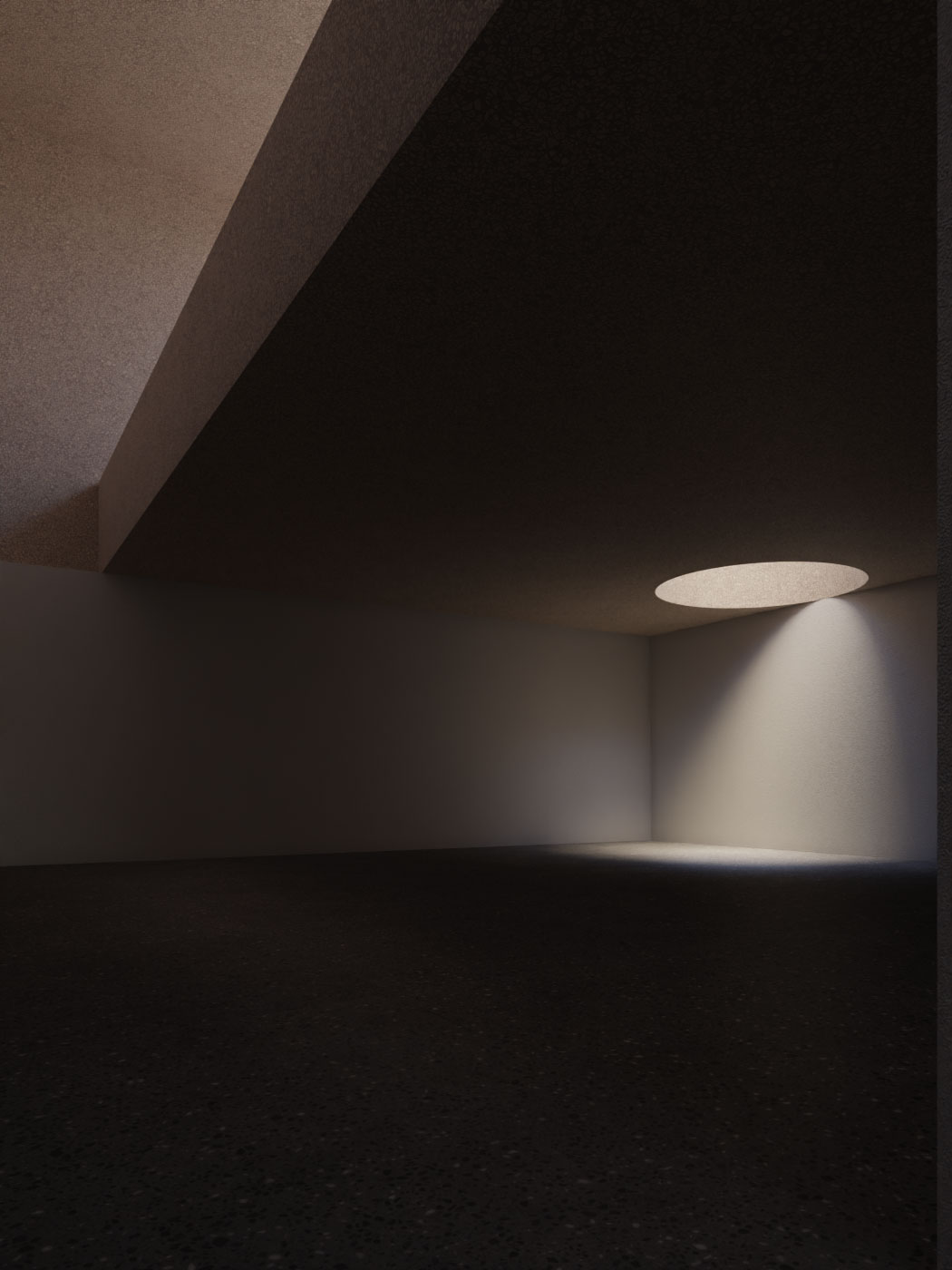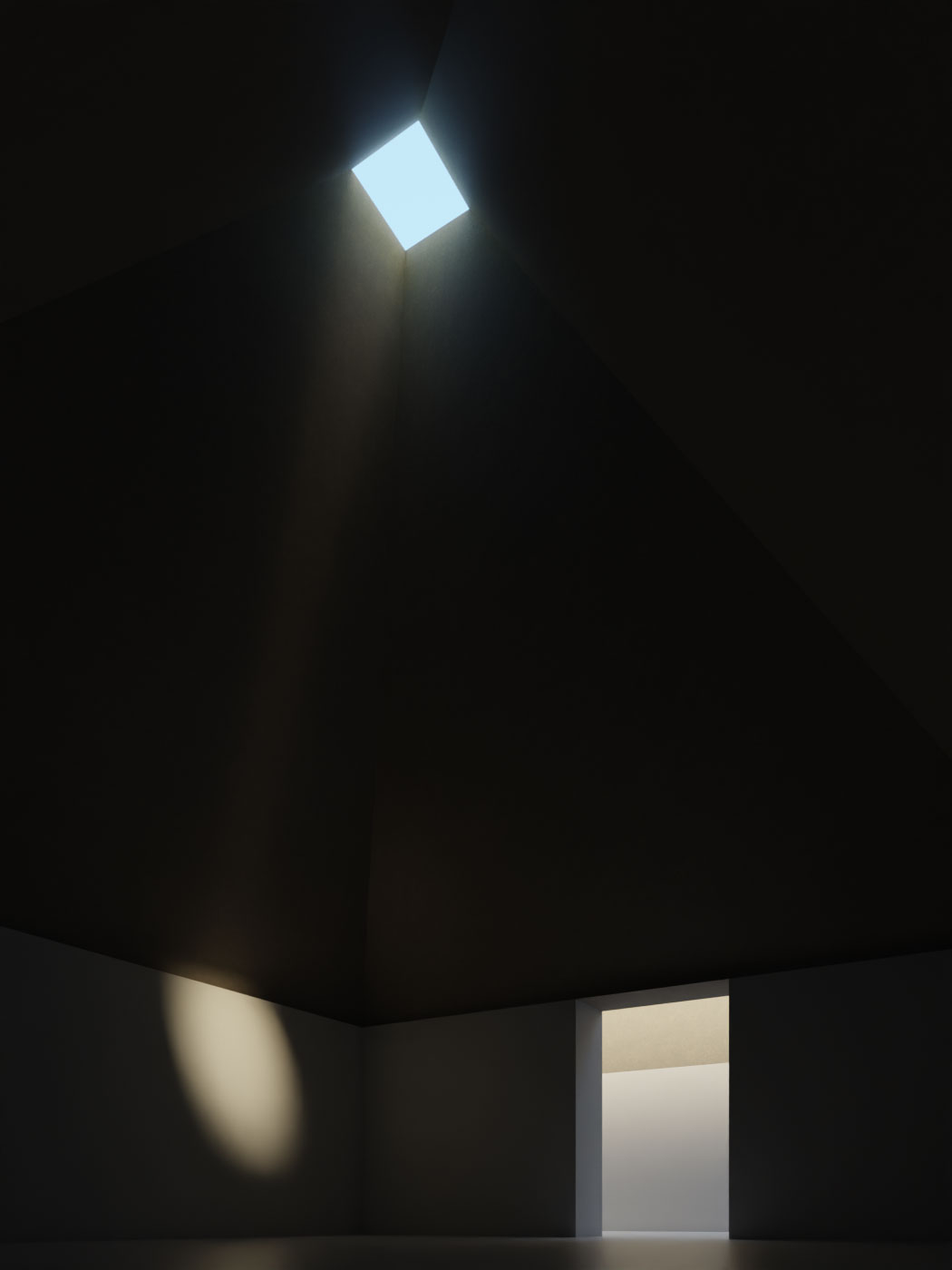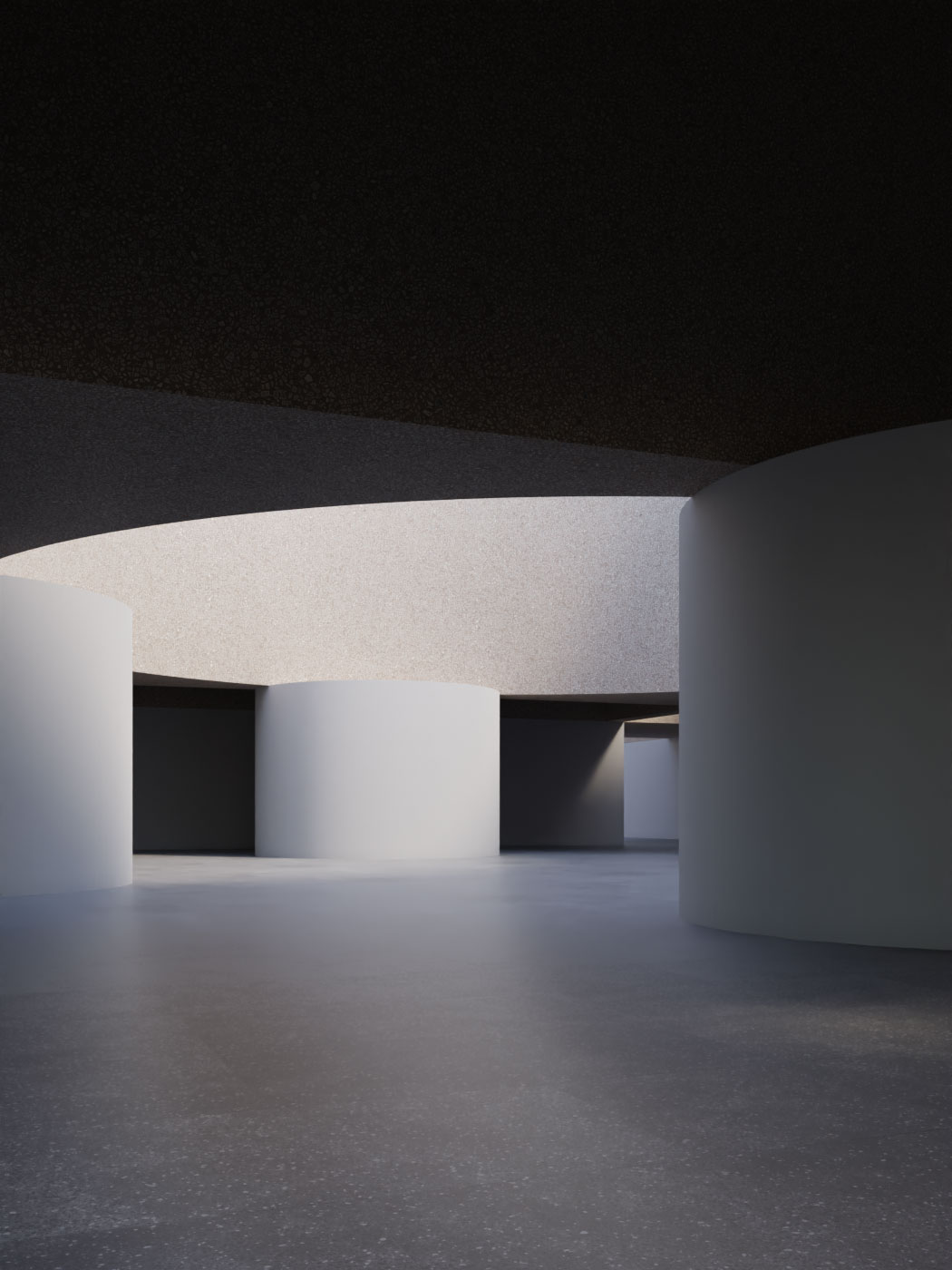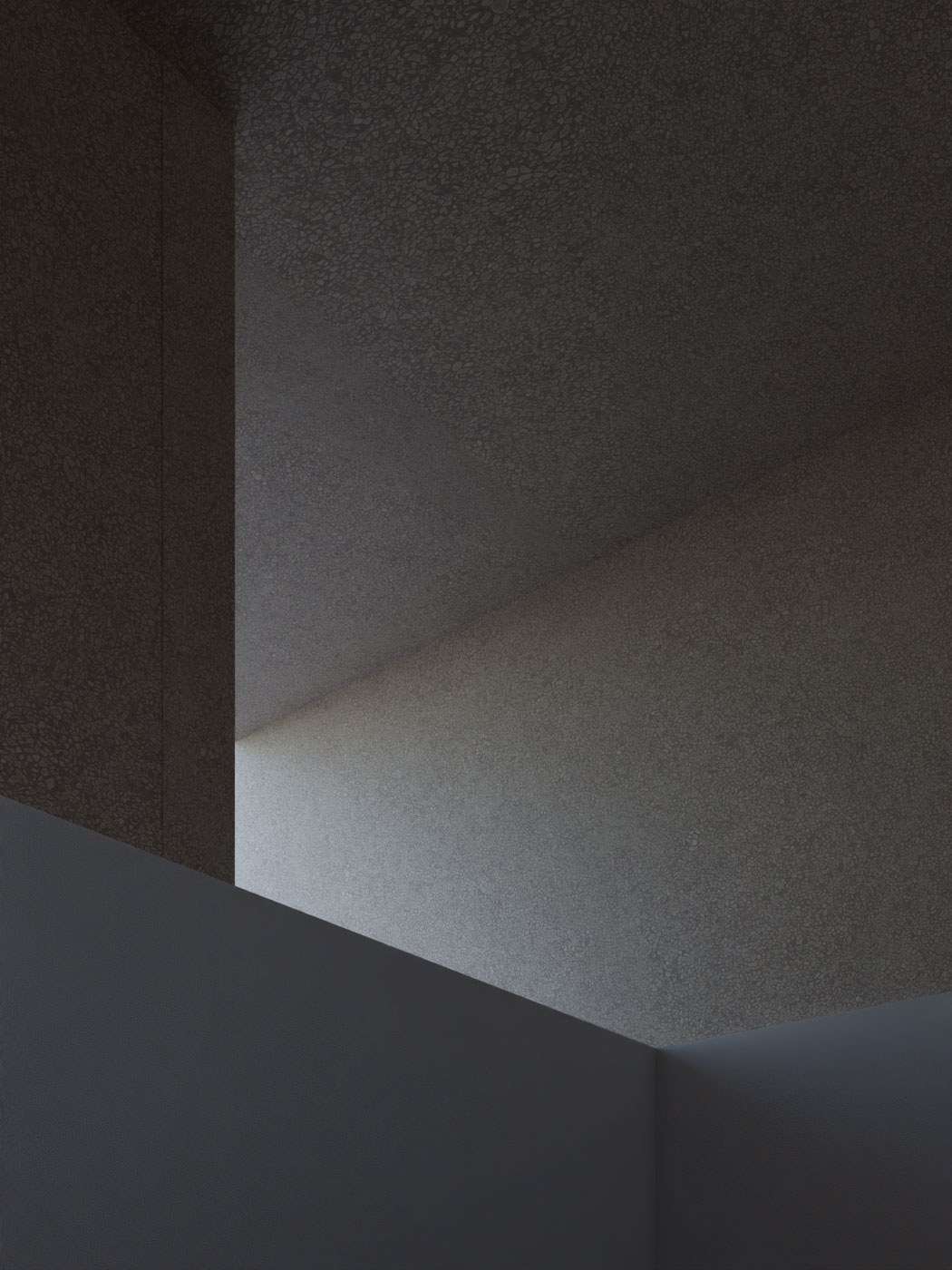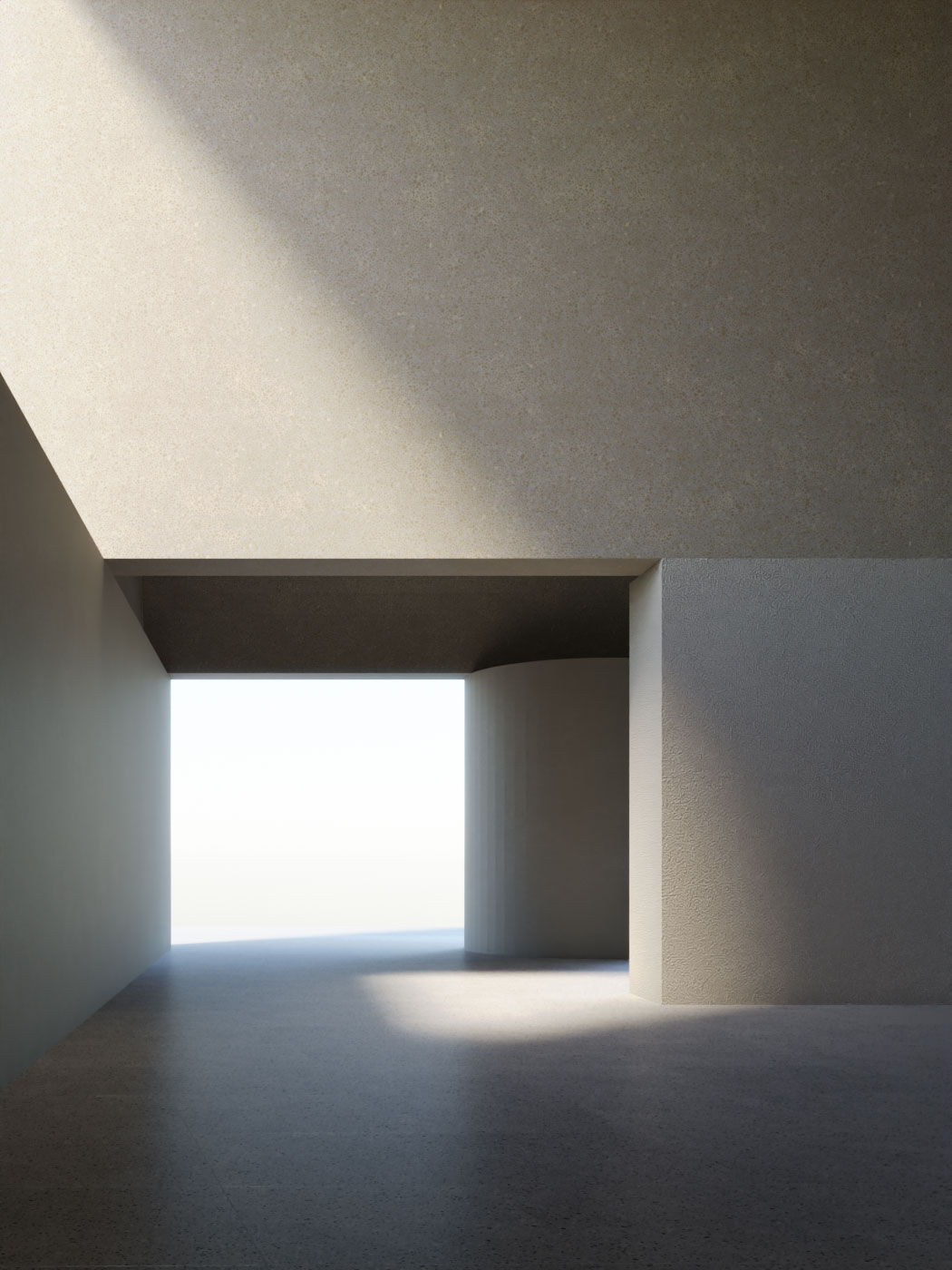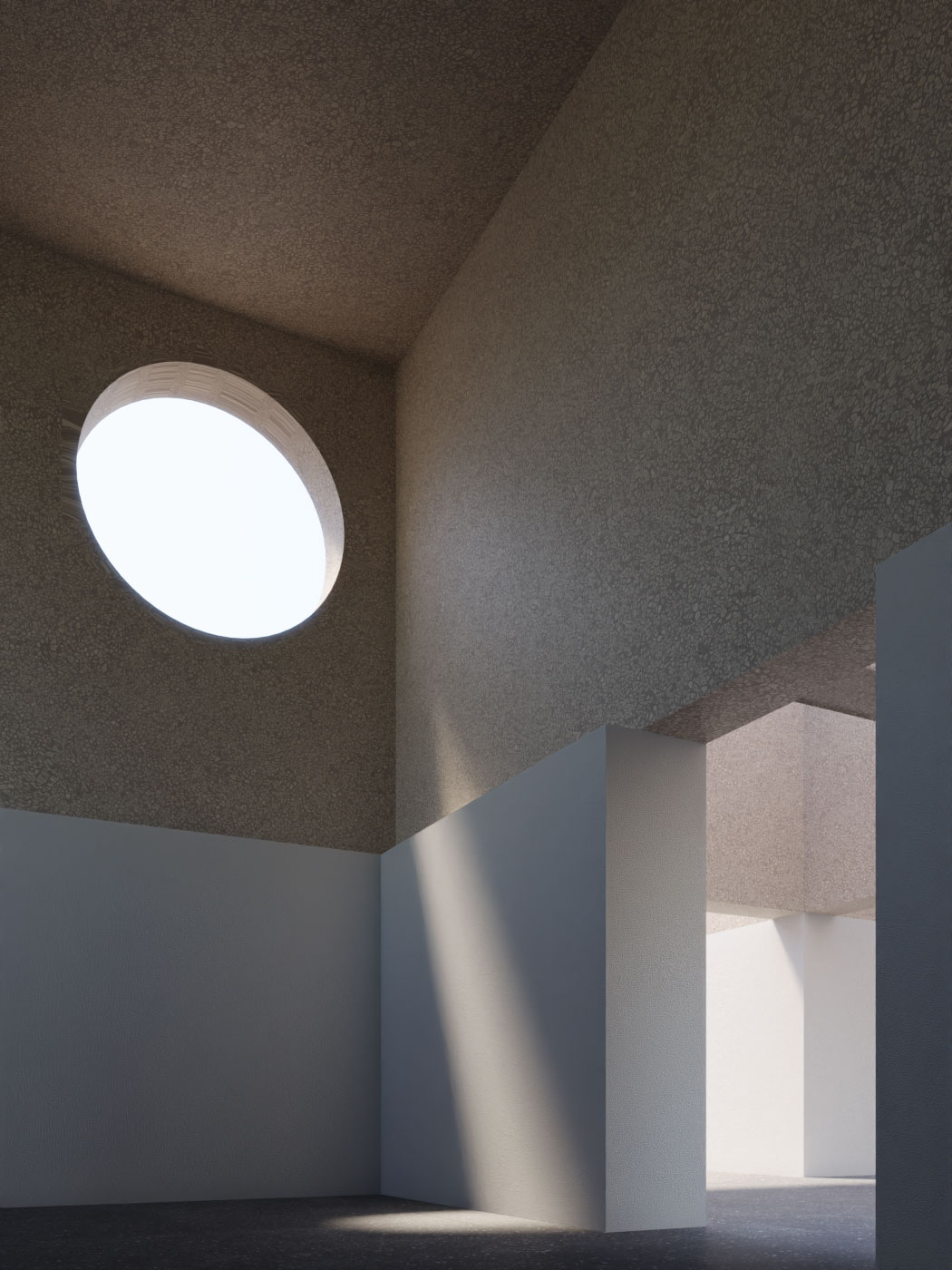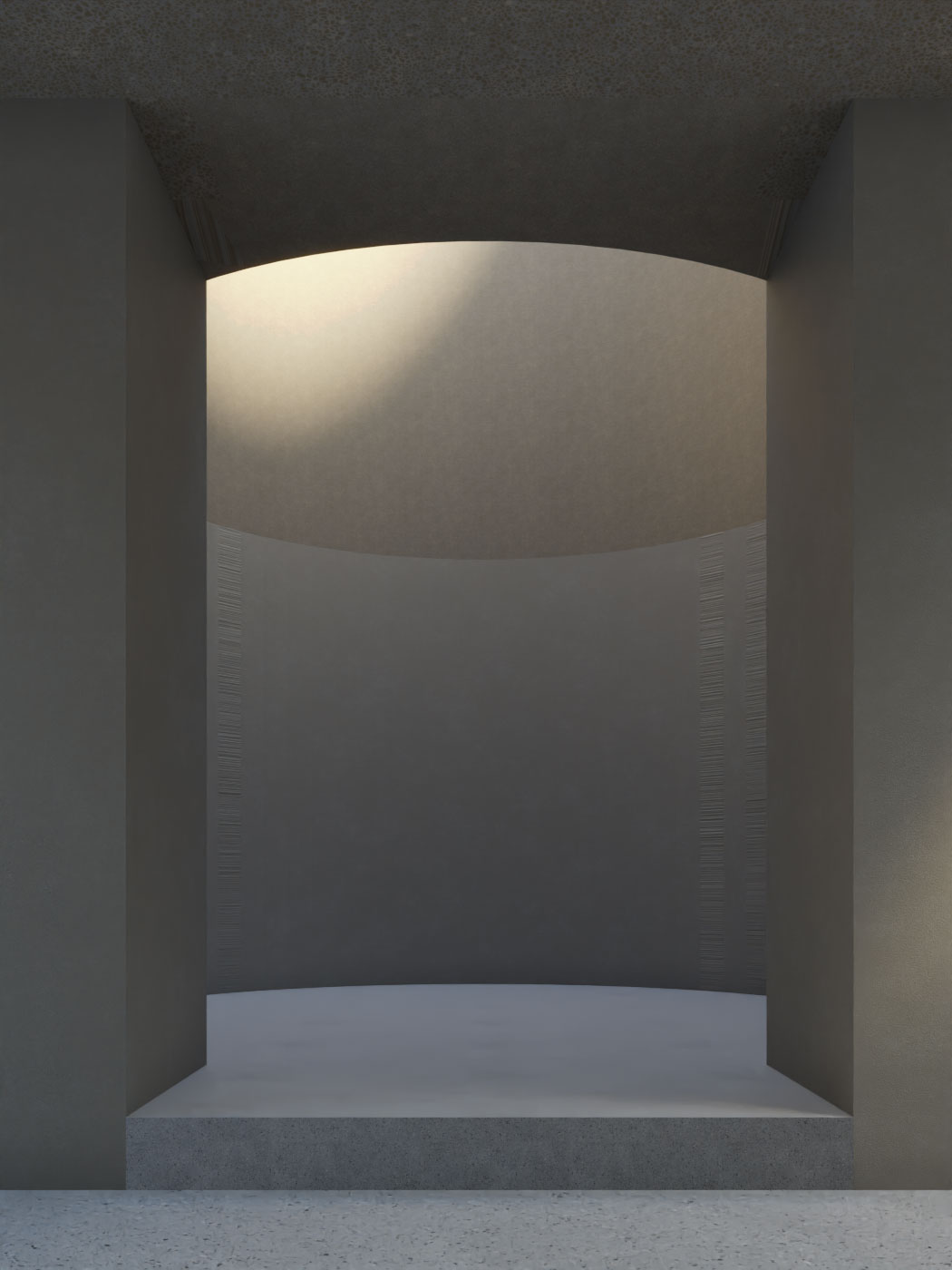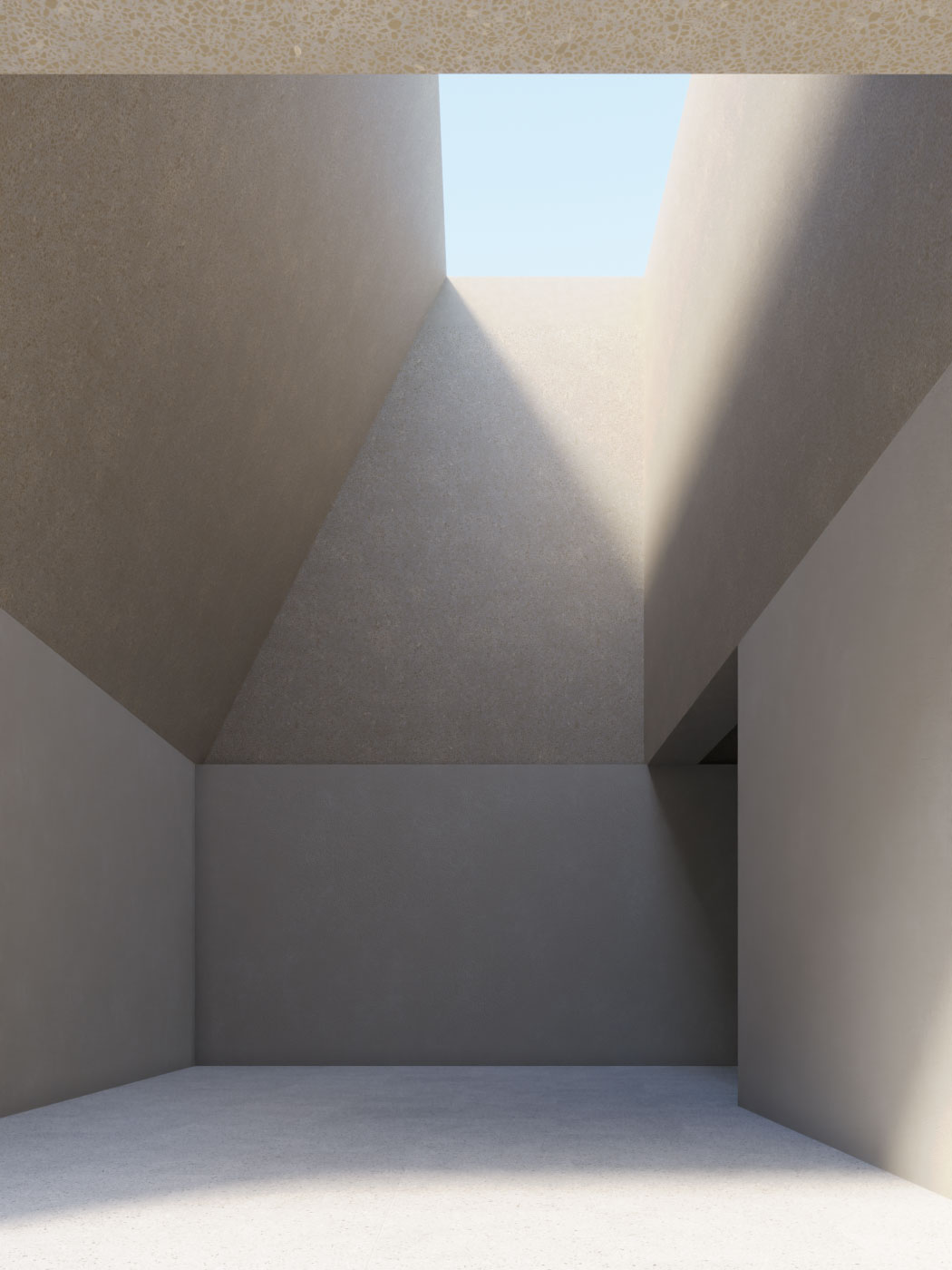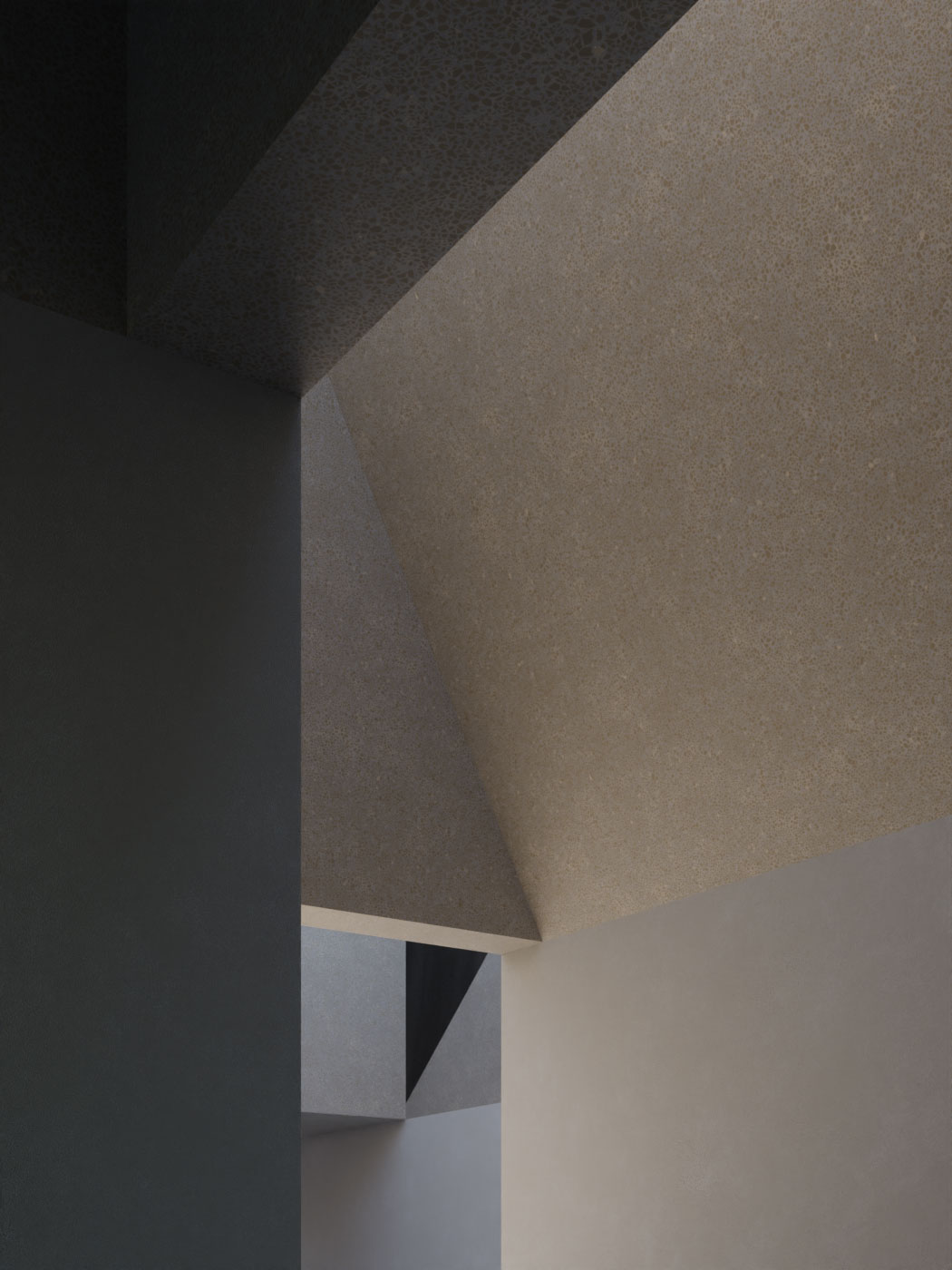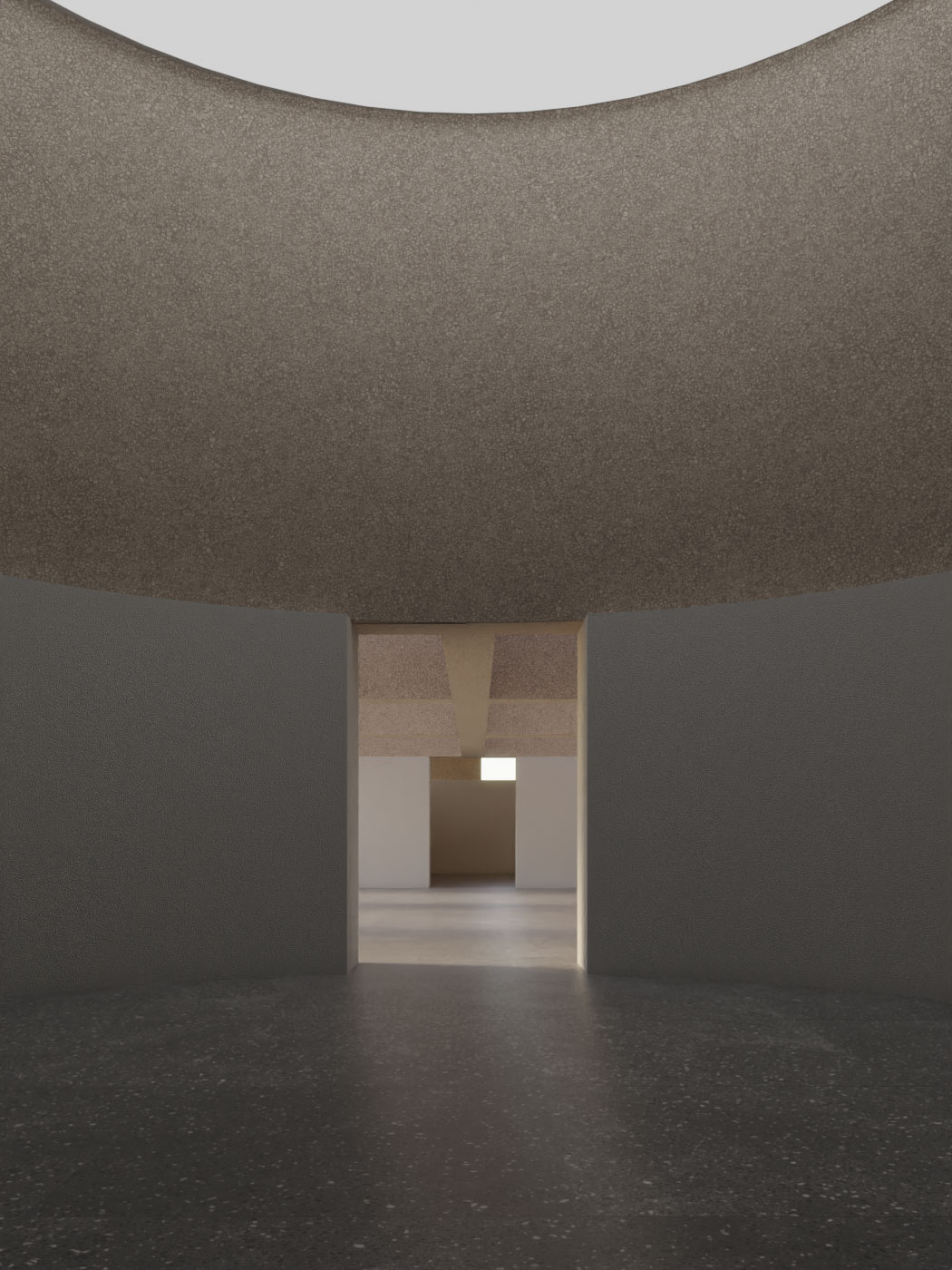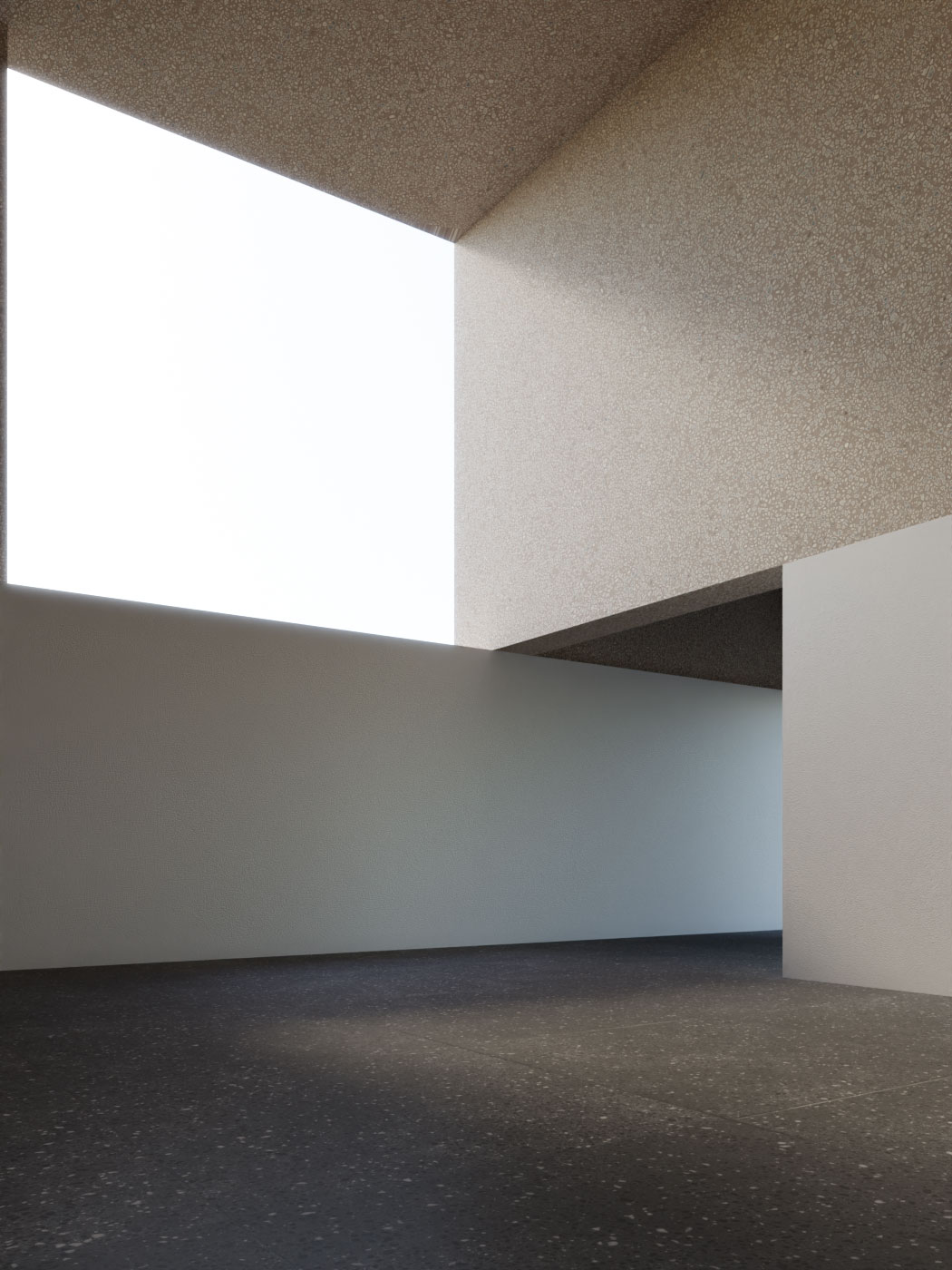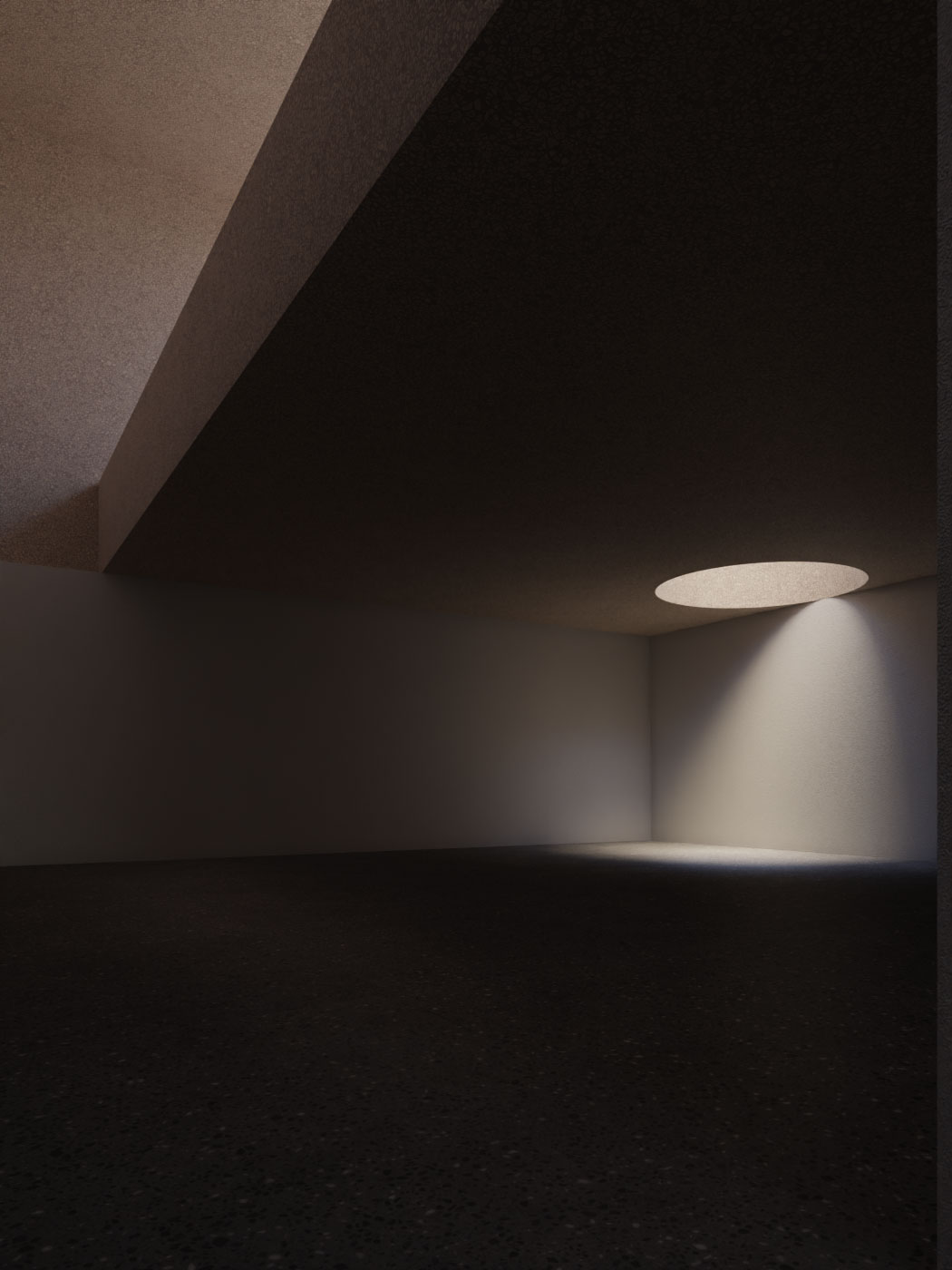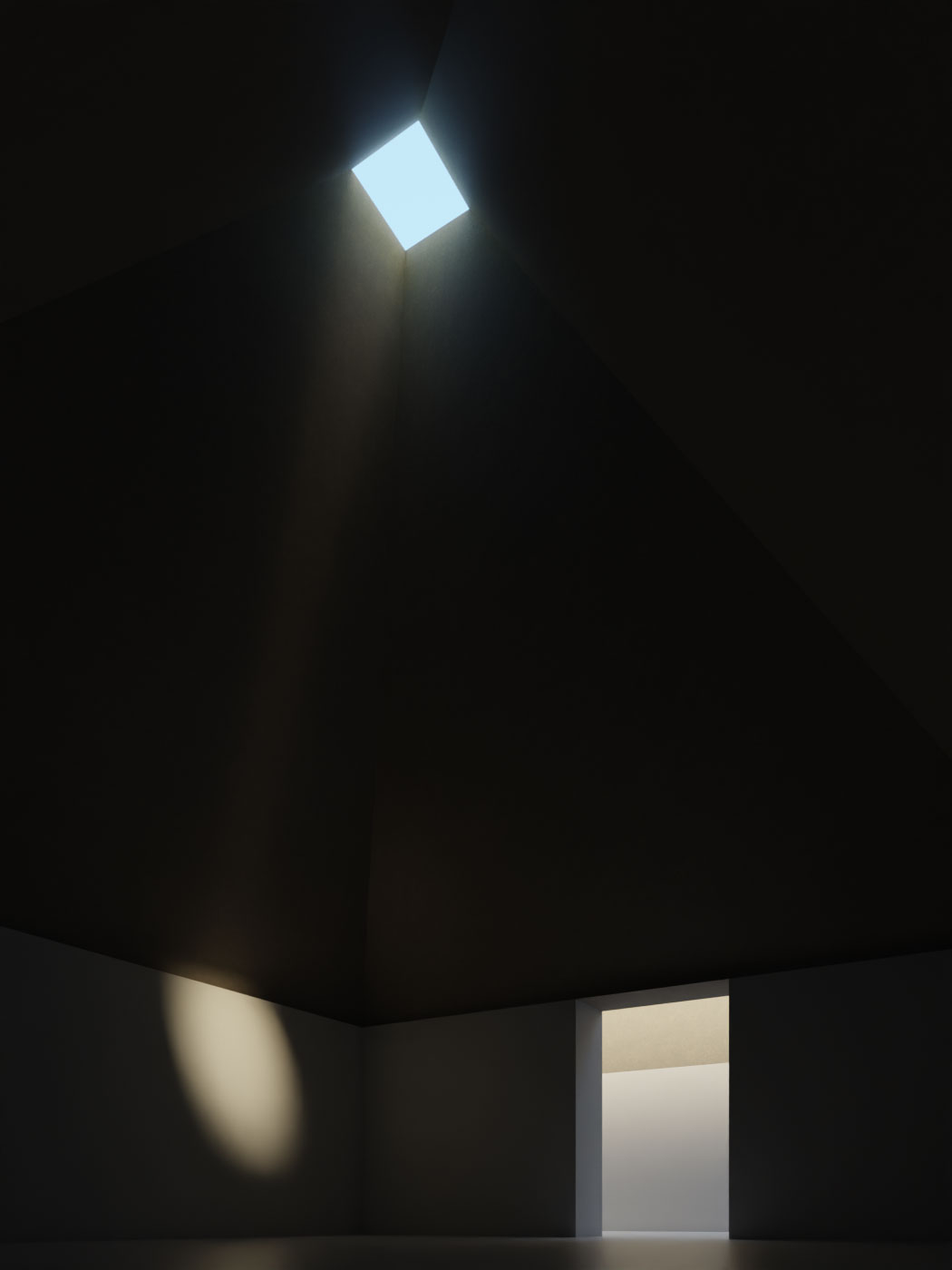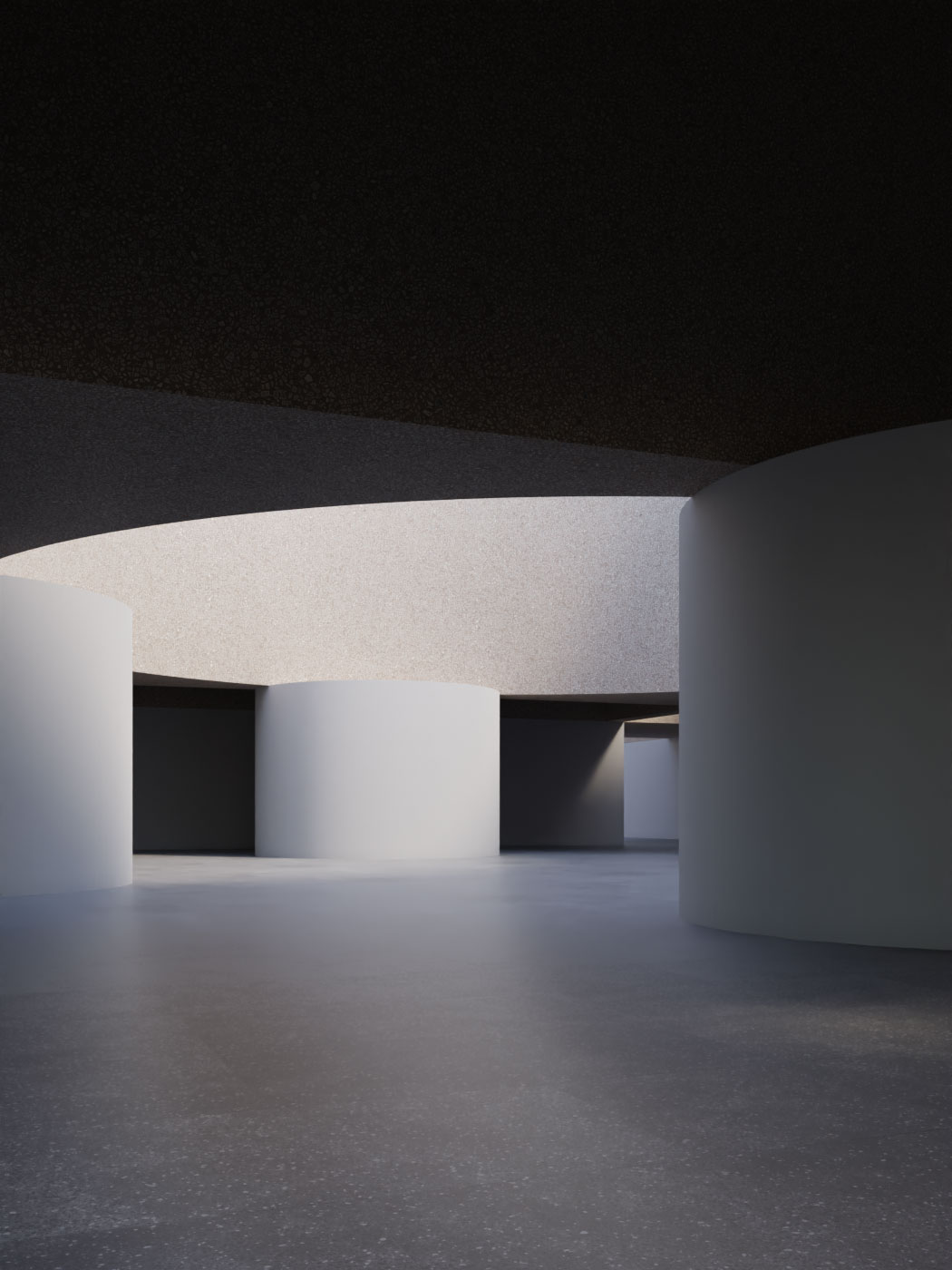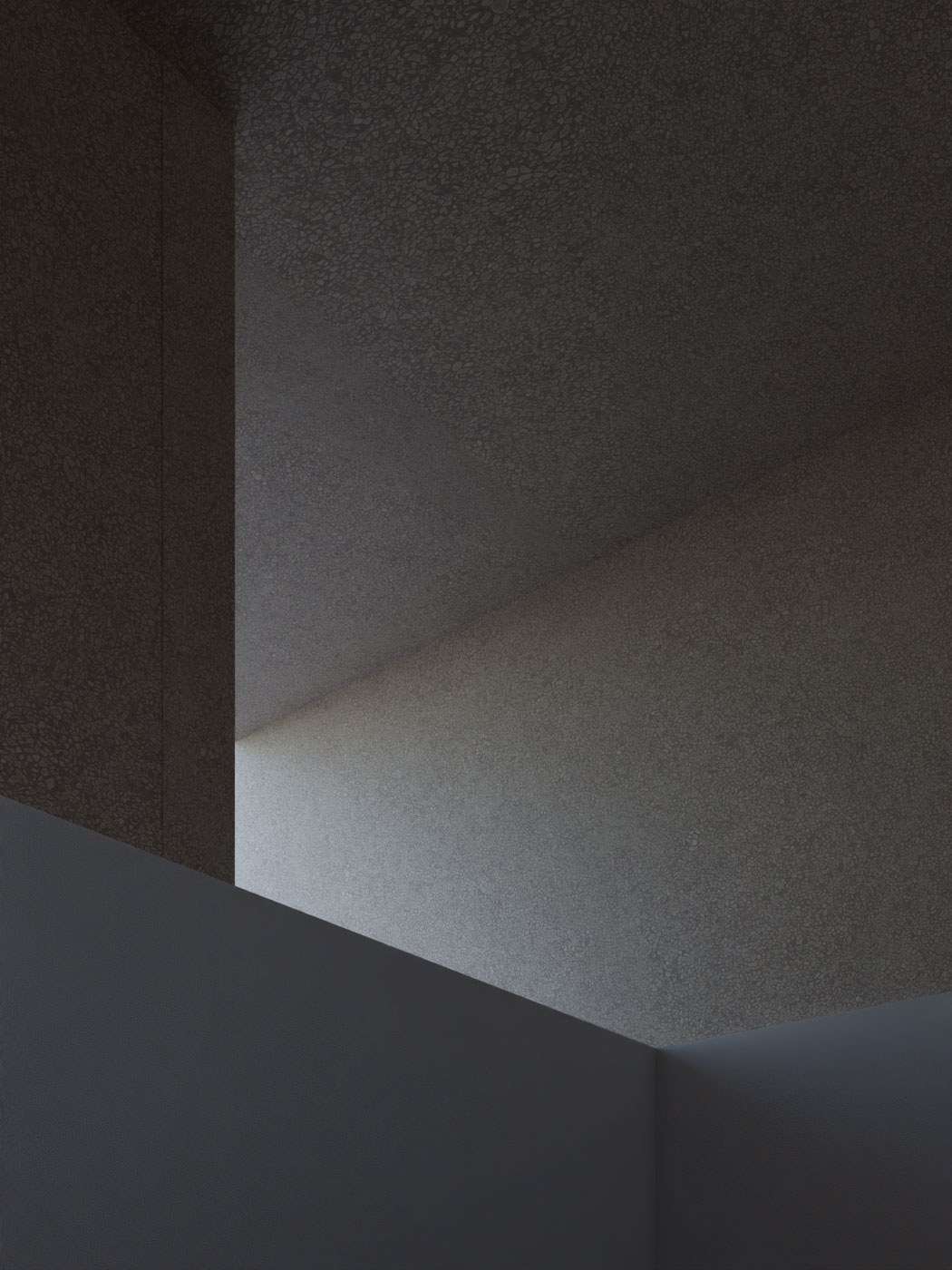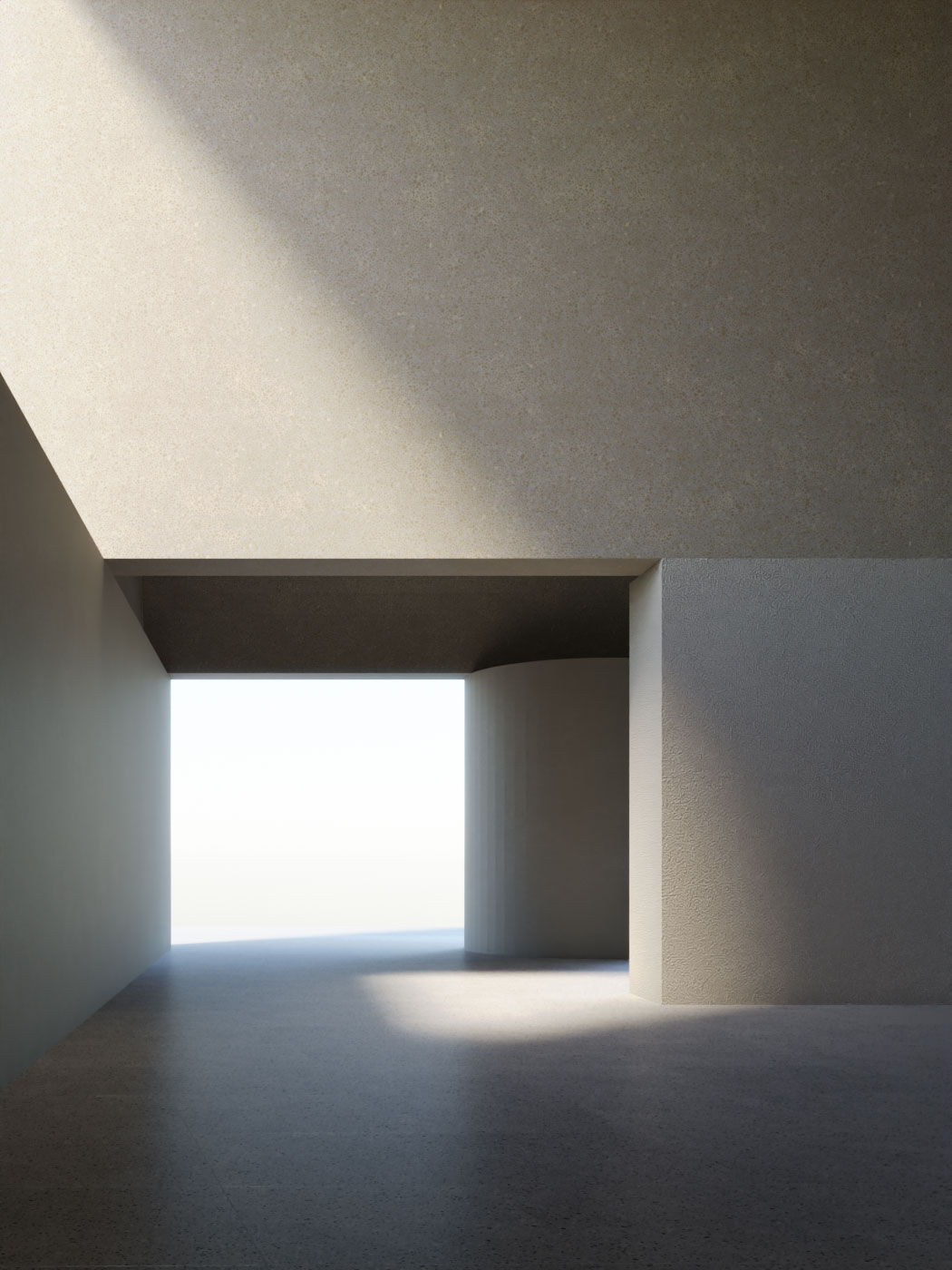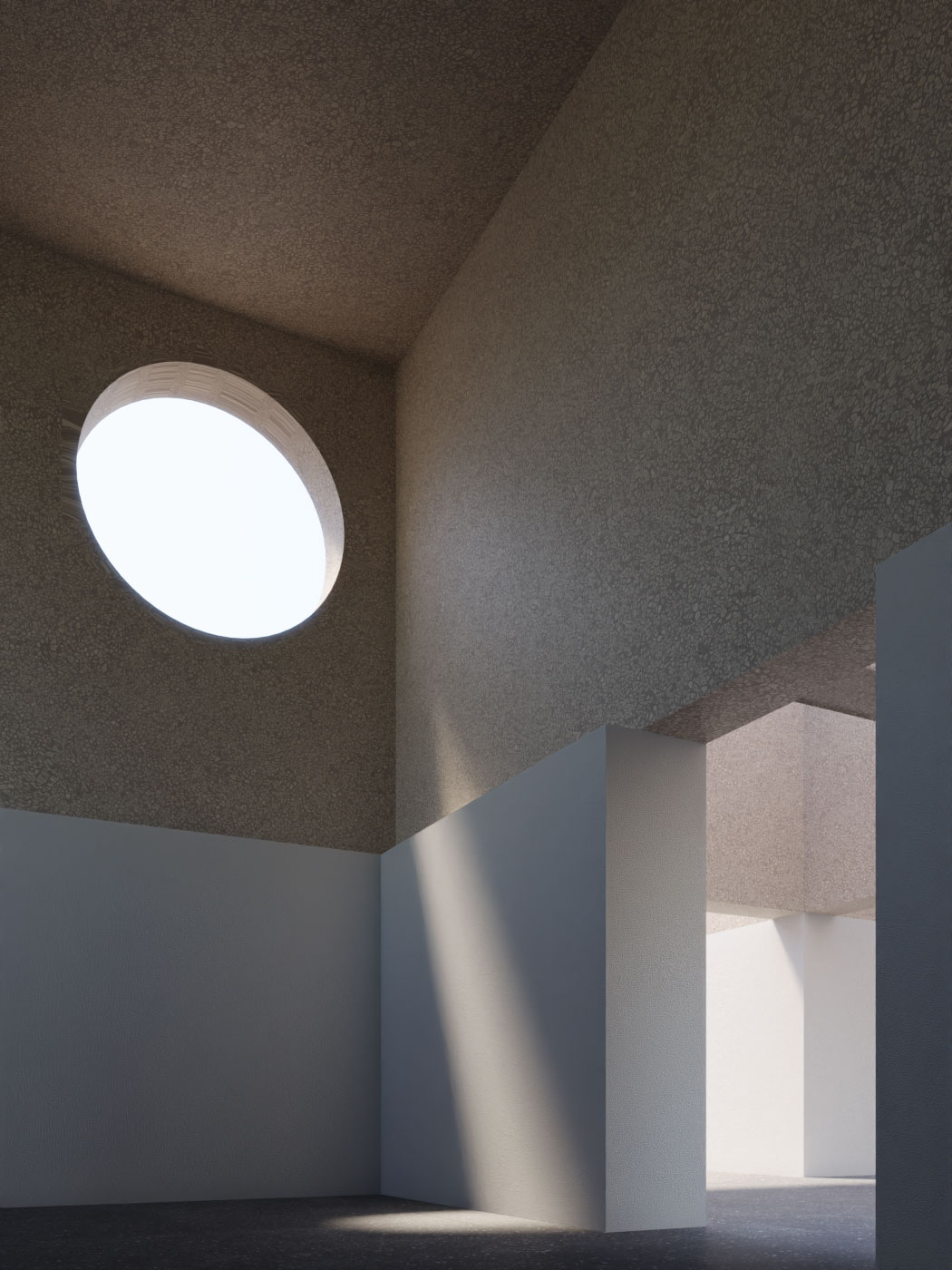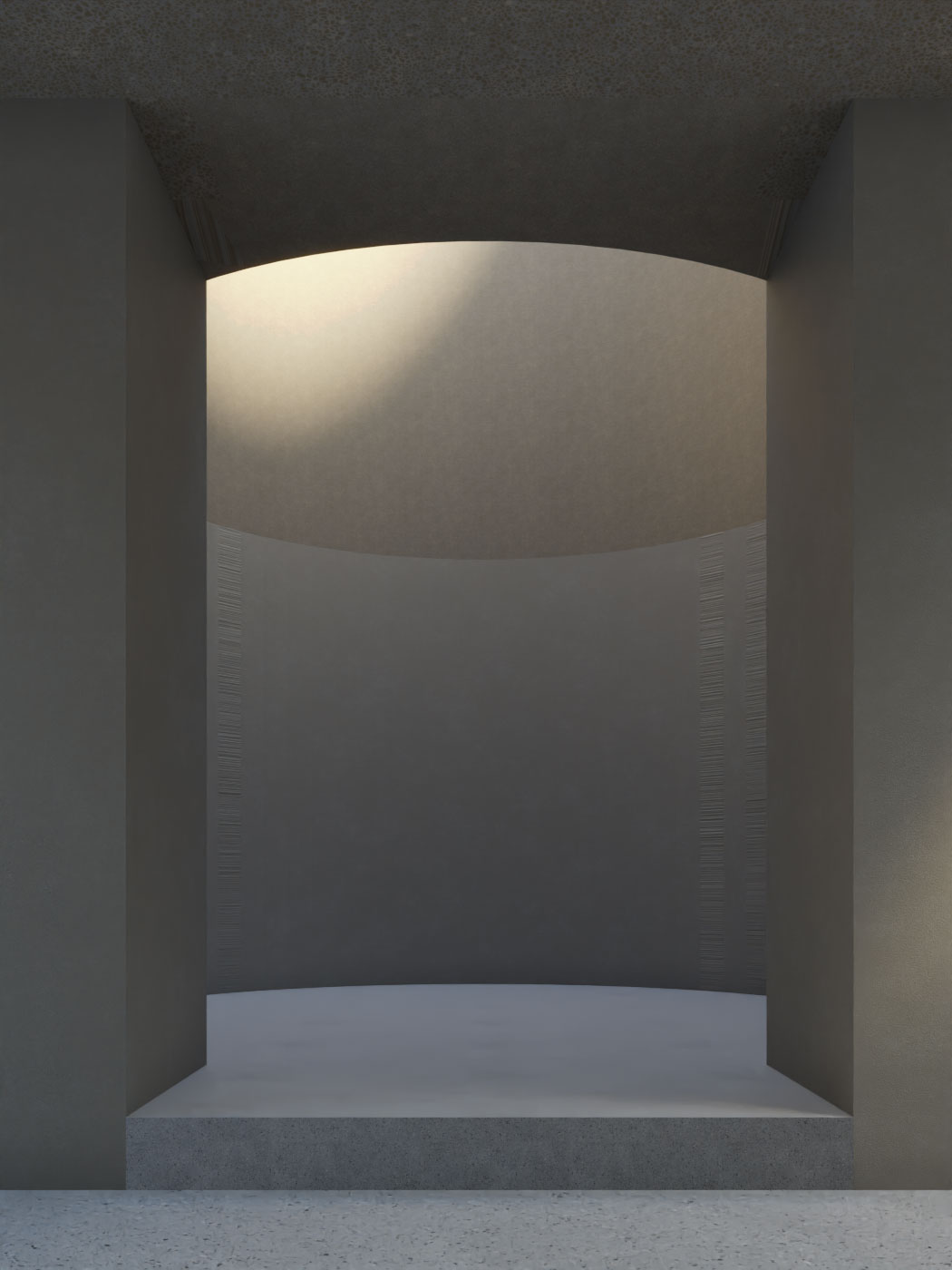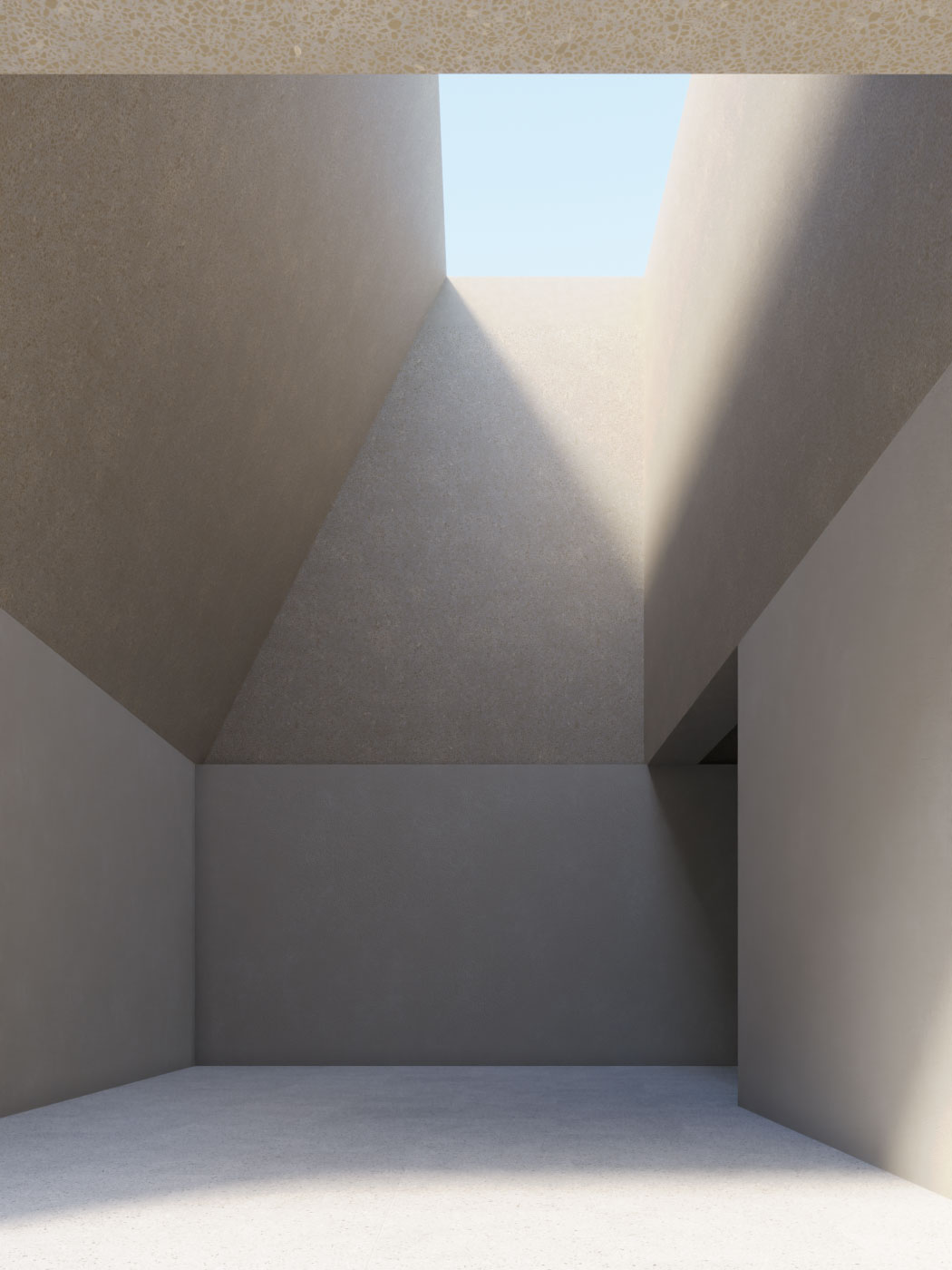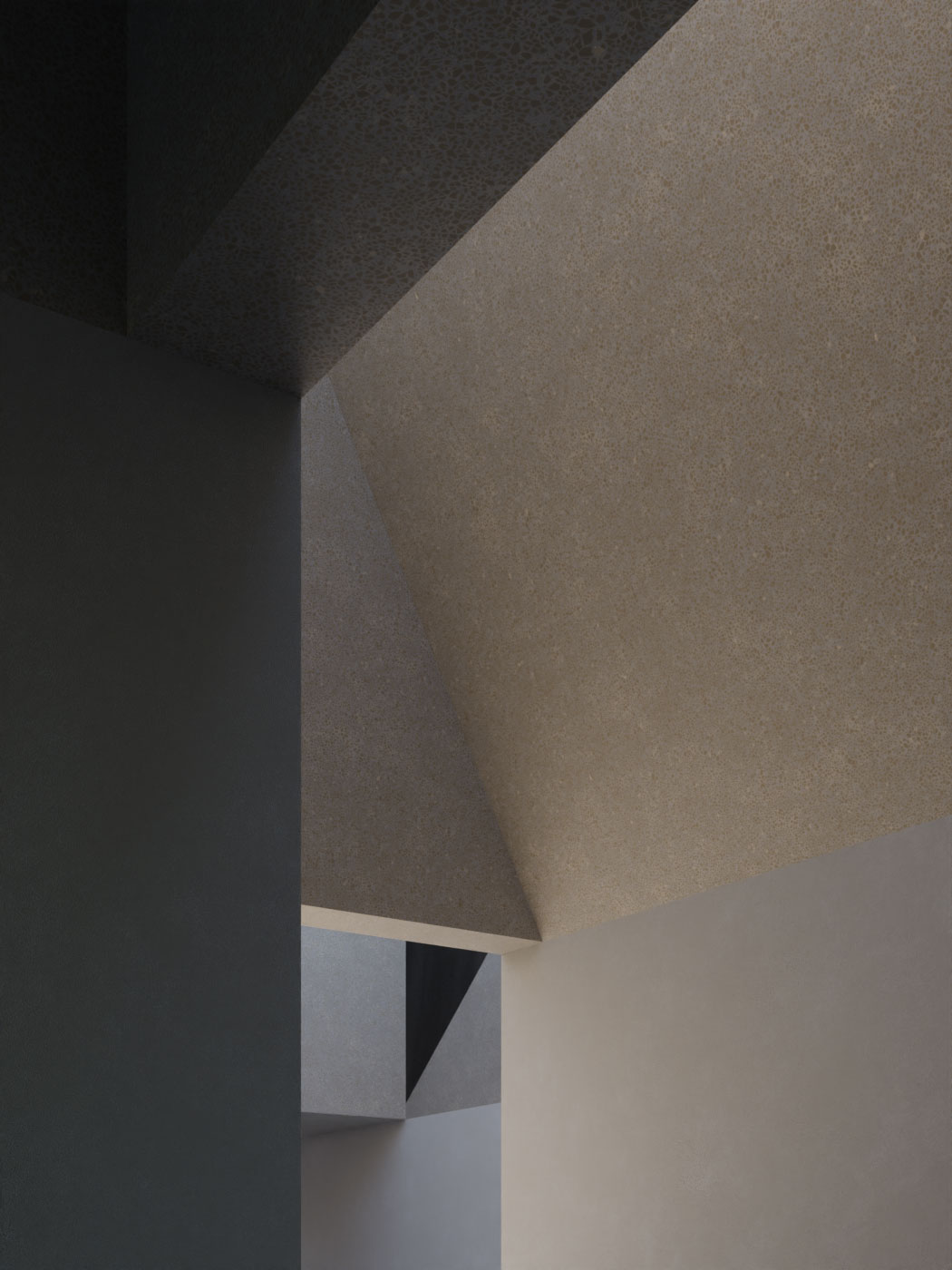 Horizons
EBBA recently developed designs for HORIZONS as a partnership project with AORA Gallery and Sofar online centered on healing. In this exhibition we worked alongside virtual artist Lawrence Lek to build a space that could showcase his latest work 'Nepenthe Valley', a vibrant and engaging virtual world of healing, restoration and exploration.
Title: Horizons
Location: London
Year: 2020
Client: AORA Gallery
Type: Cultural
Status: Completed
05•2022
Late Constable Exhibition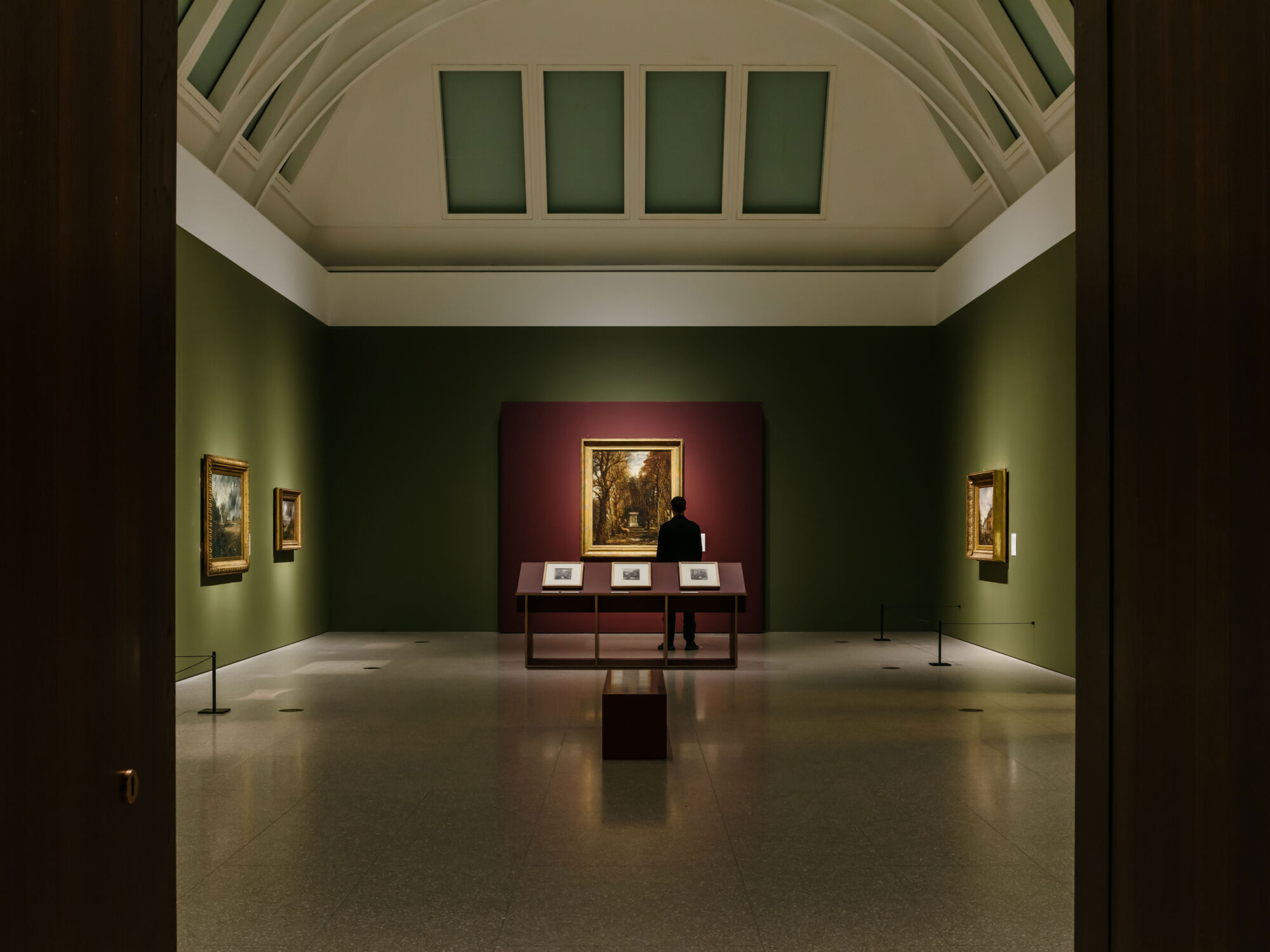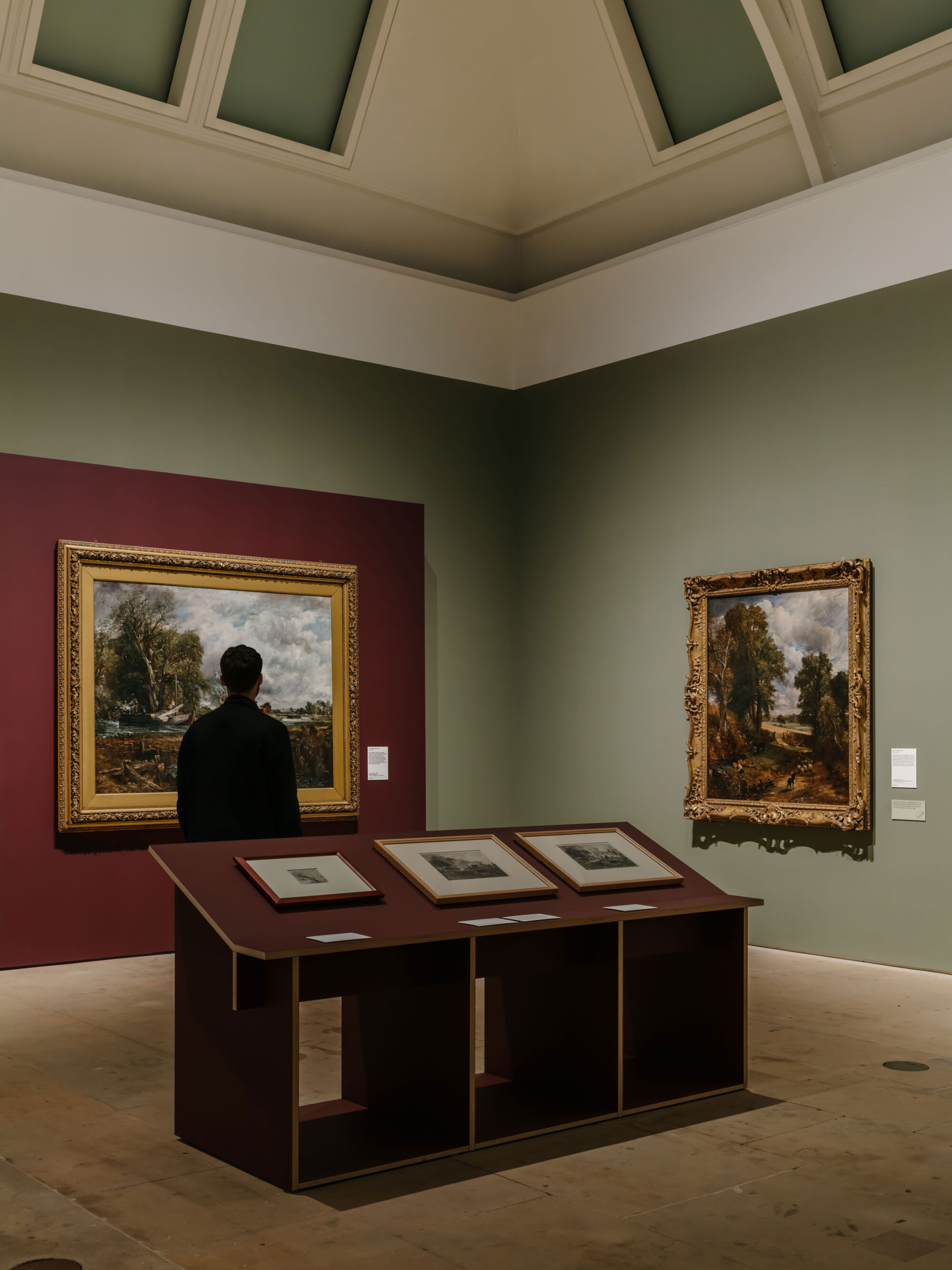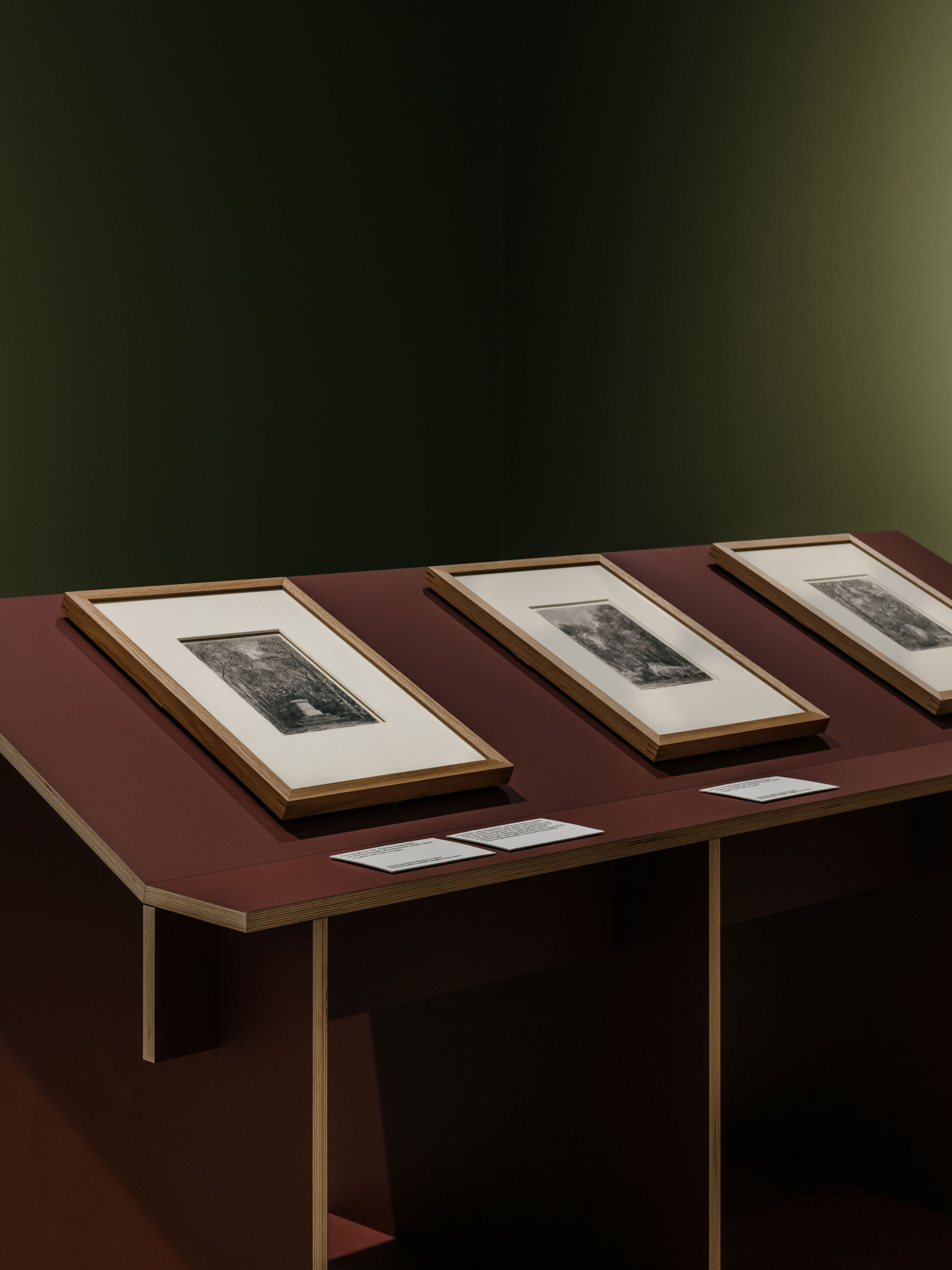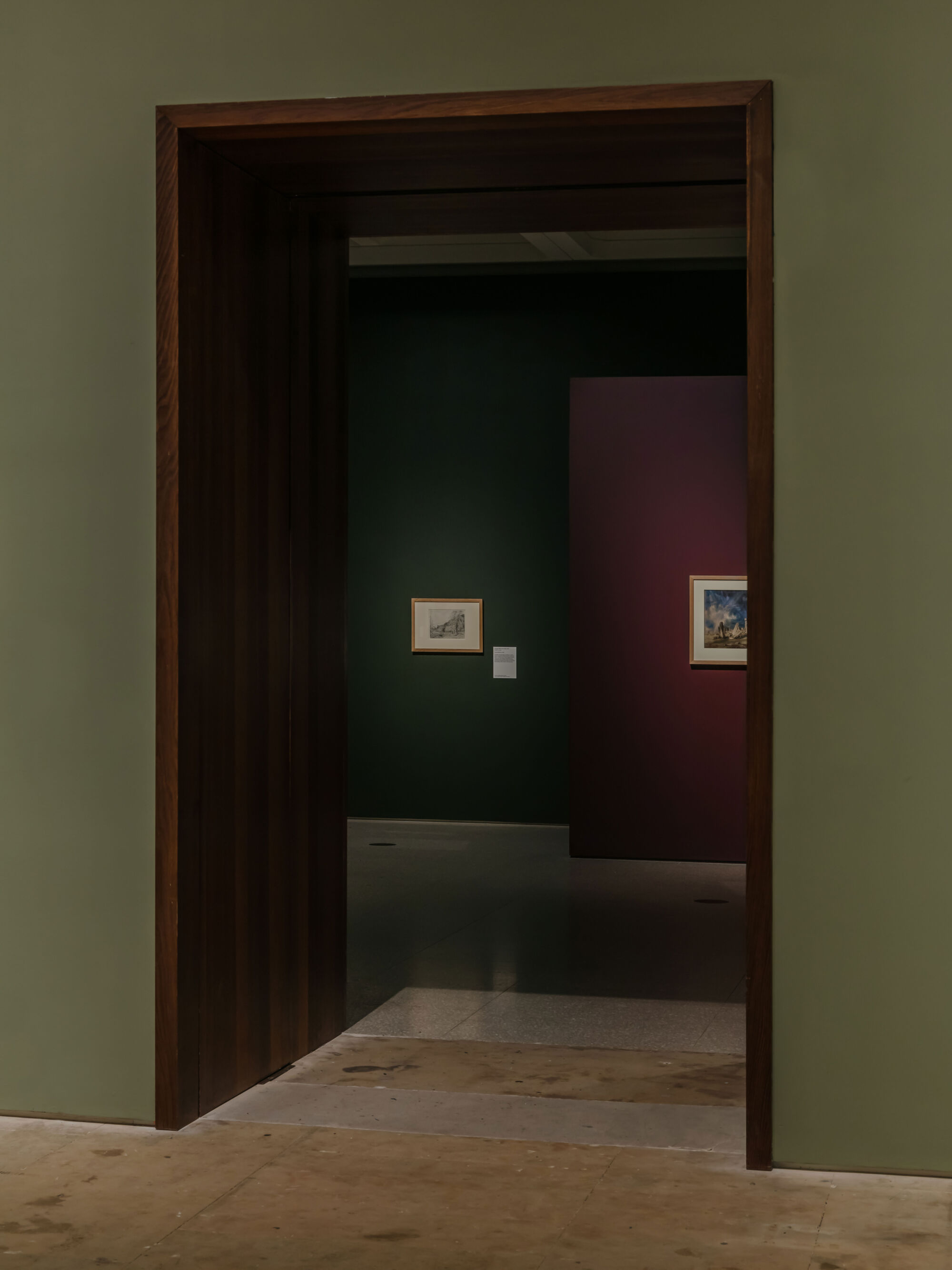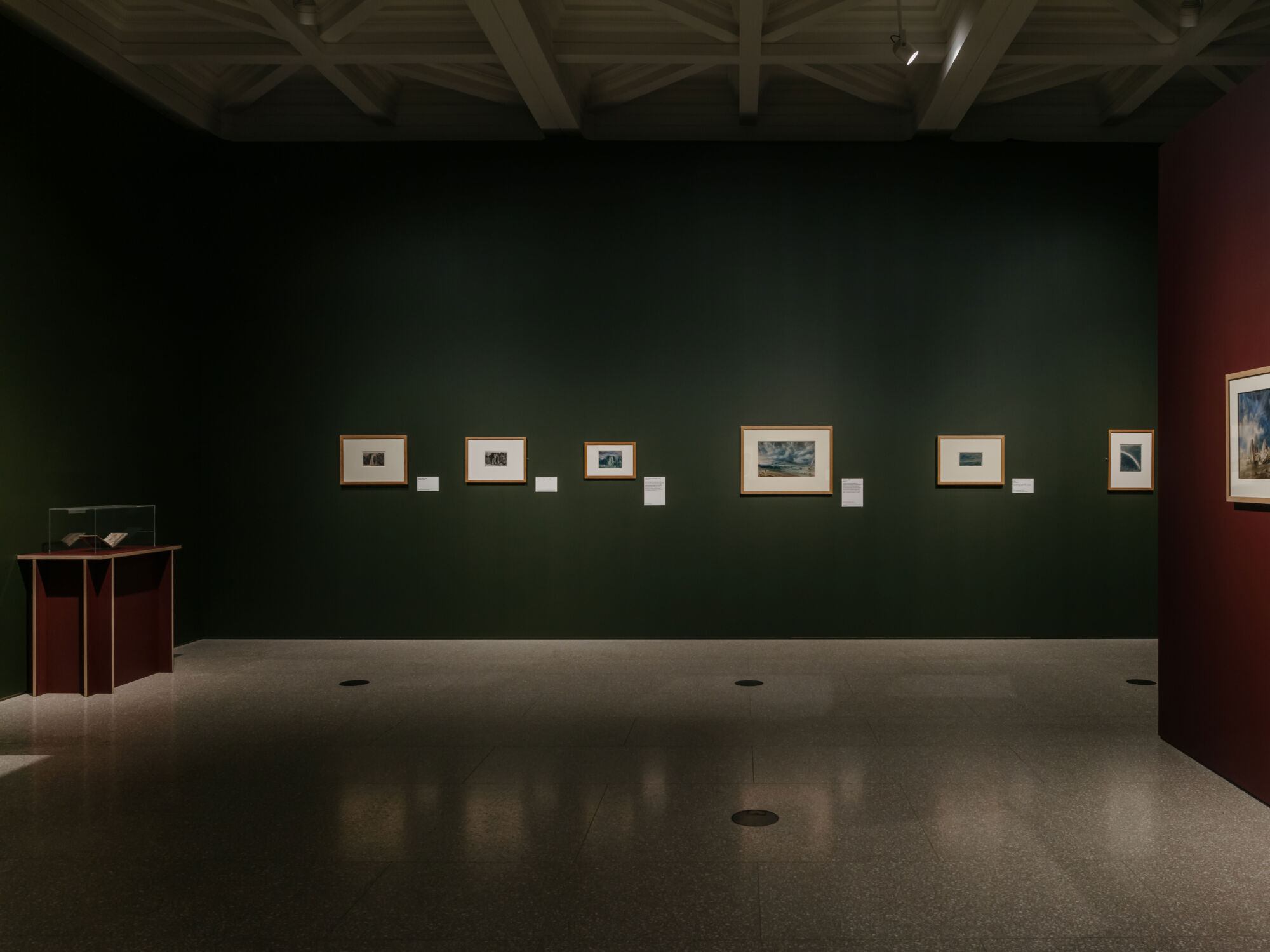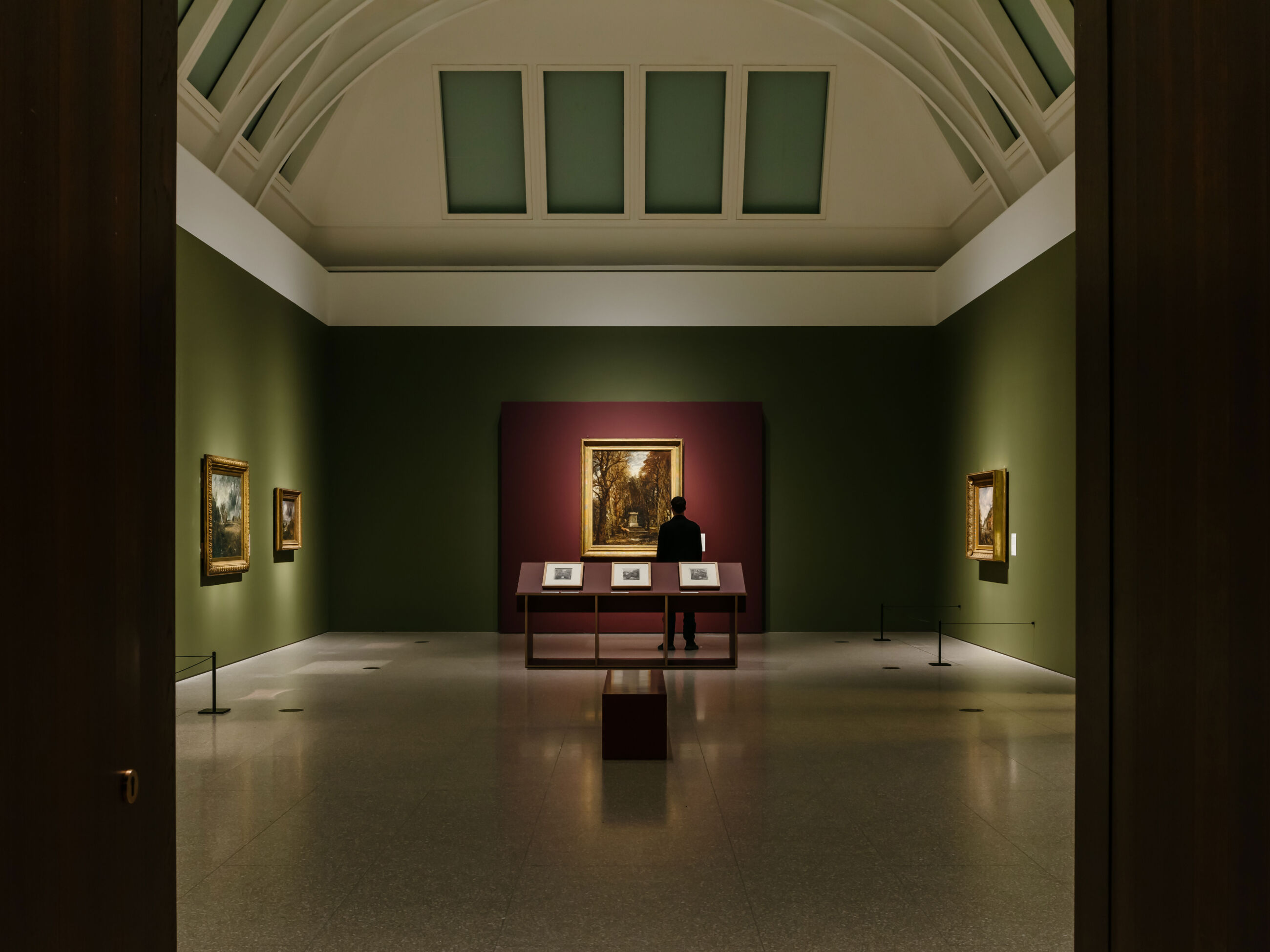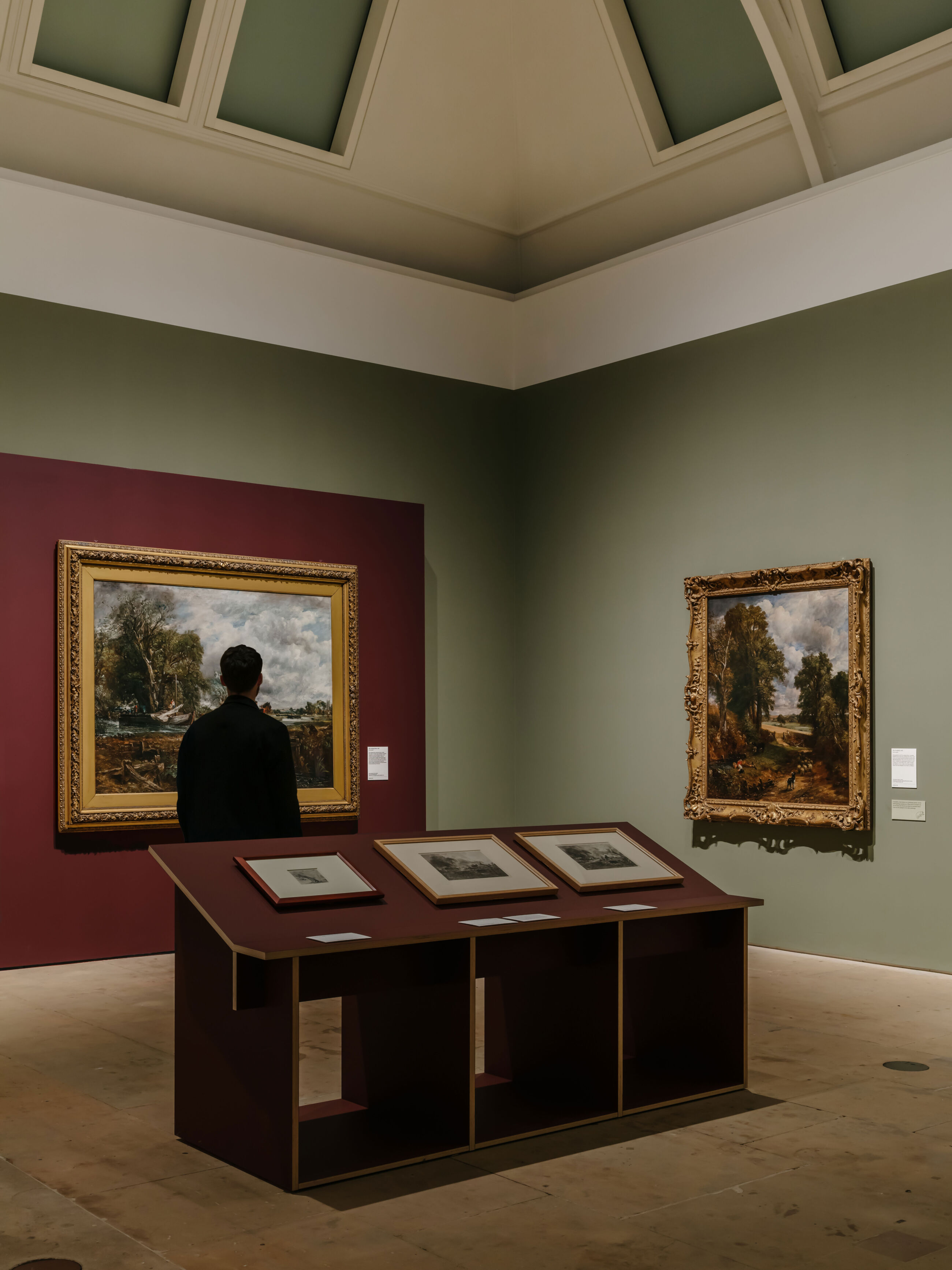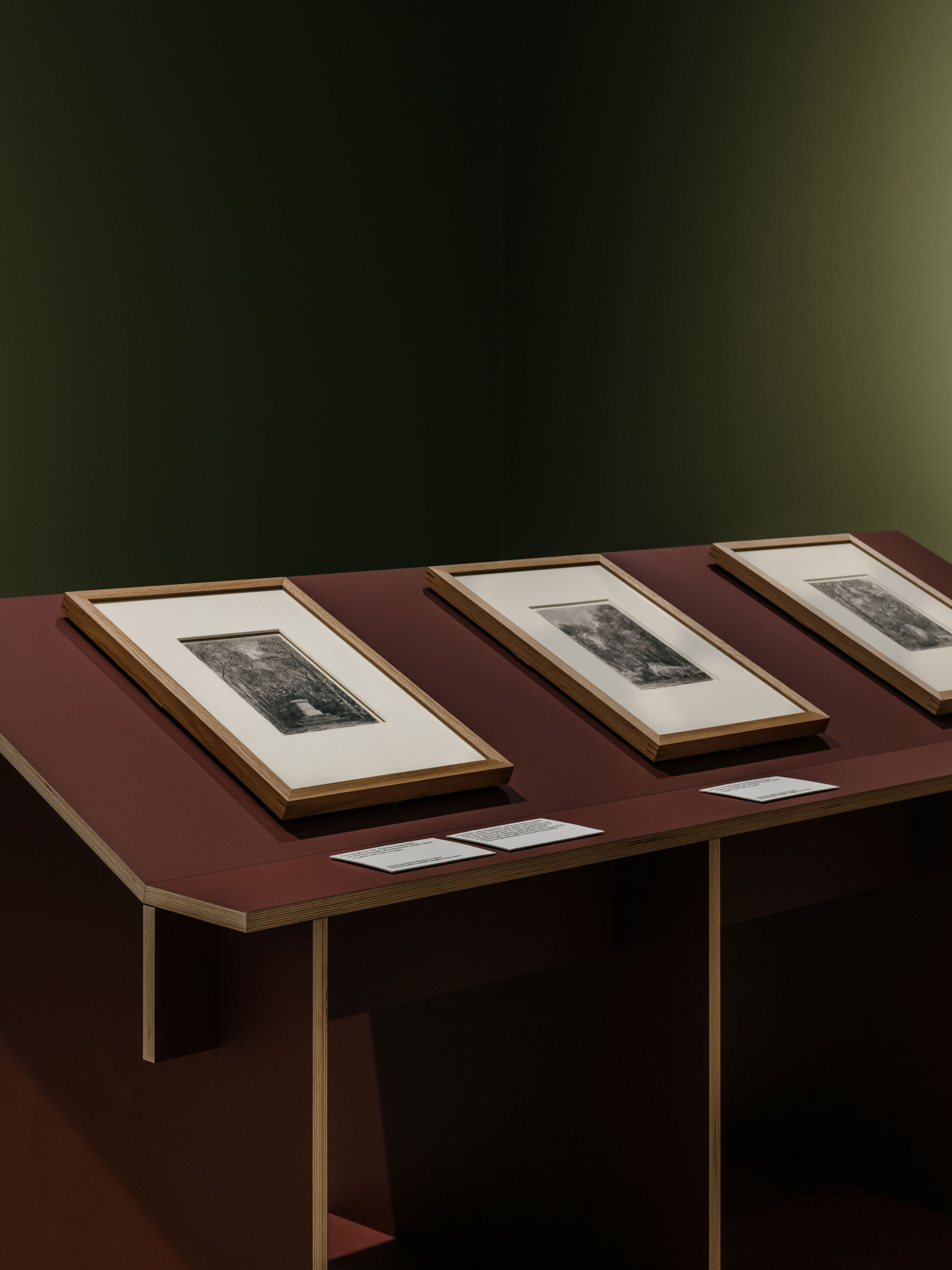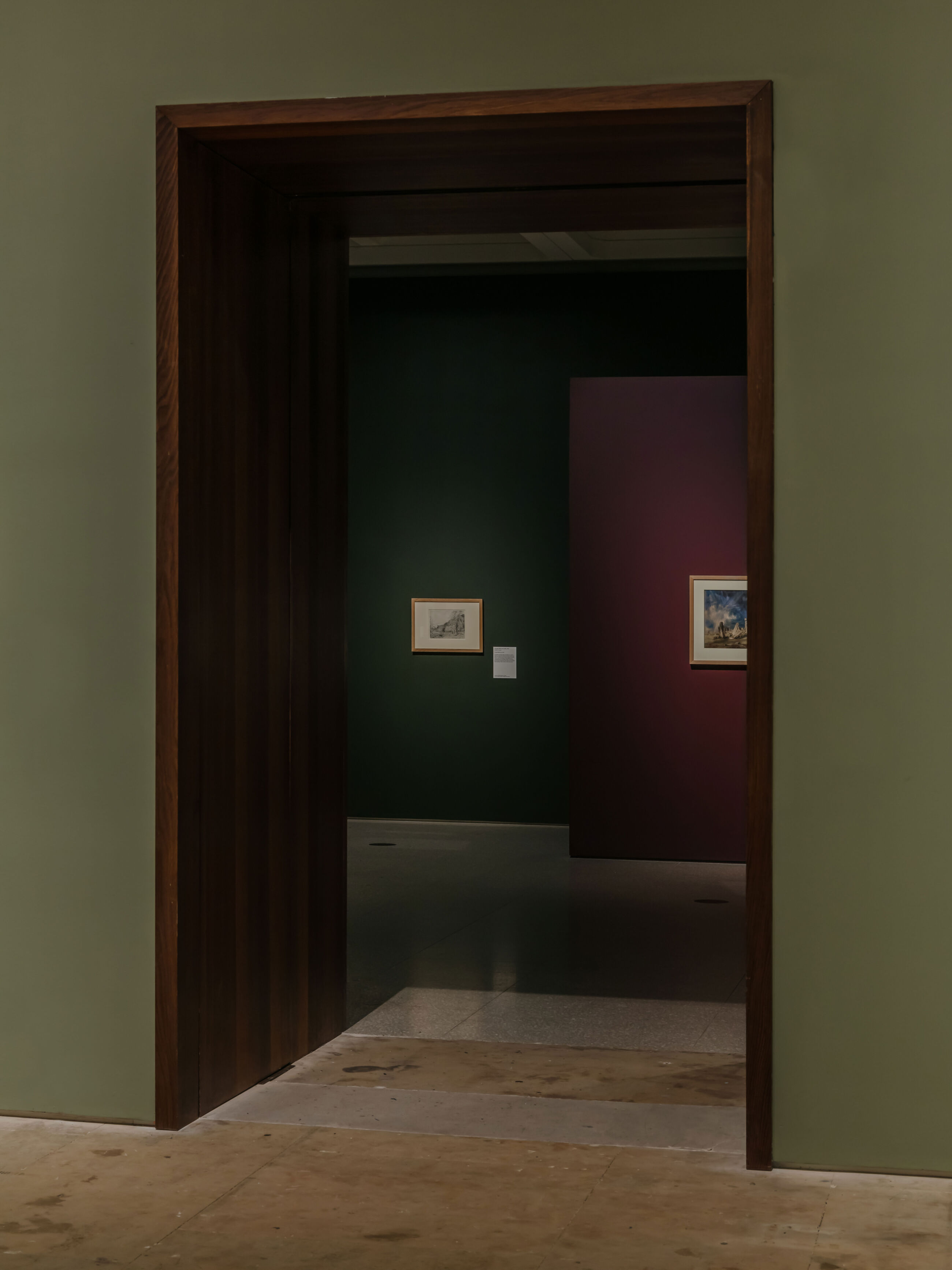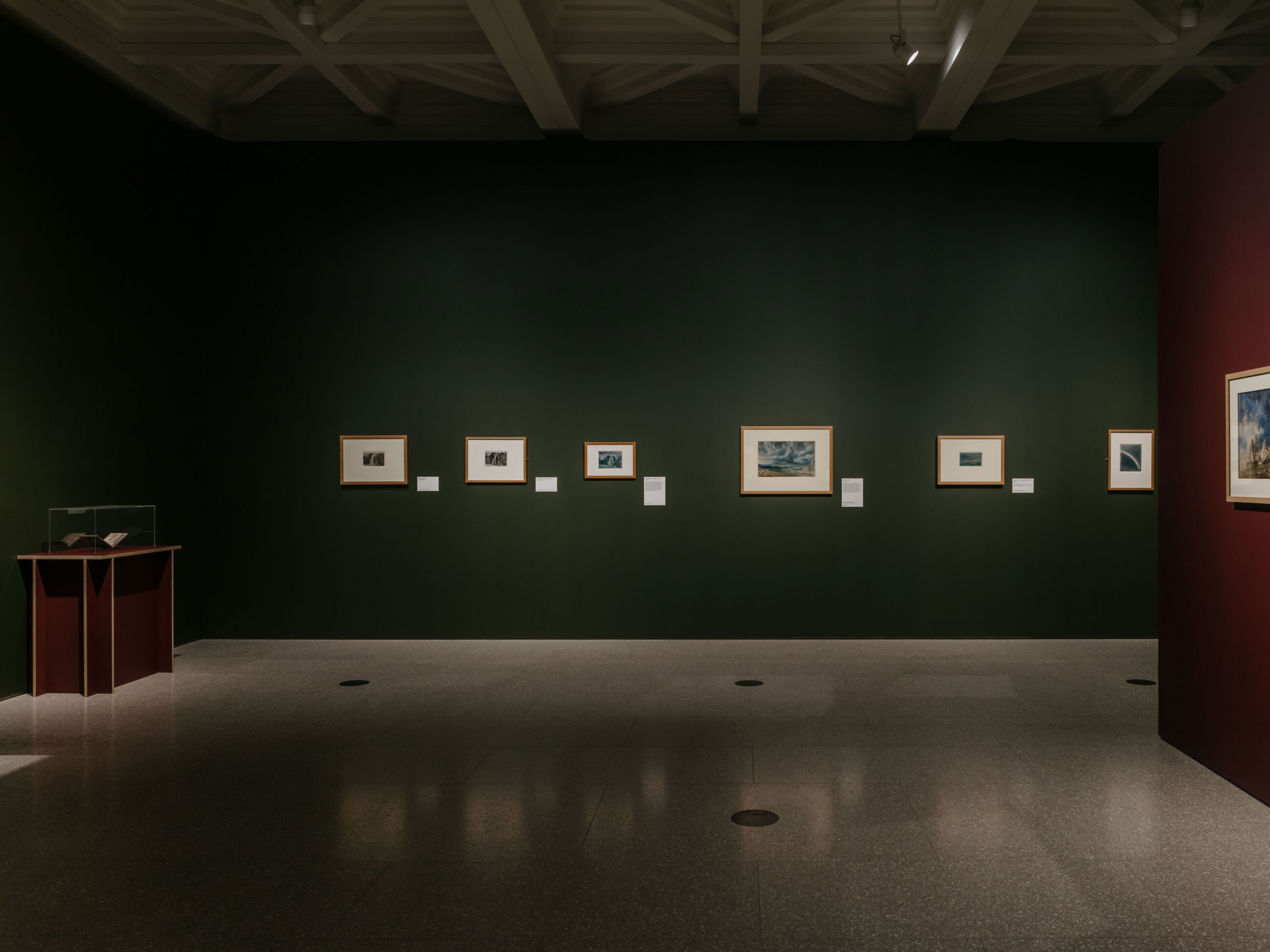 Late Constable Exhibition
EBBA worked closely with the team at the Royal Academy of Arts and Graphic Designers Daly & Lyon to deliver a prestigious exhibition on Late Constable, looking at the modern artist's work towards the end of his life. In response to a traditional painting show, the exhibition design reflects a clean and fresh aesthetic with colours that help to capture the tonal qualities of the show.

Large walls help to frame three of the key paintings in his oeuvre, while table displays present sketches of the larger paintings on show, a reference to the way in which drawings were historically hung at events at the Royal Academy – a nod to the fact Constable was only made an Academician very late in life.

Overall the exhibition design tries to create a backdrop and spatial arrangement that helps to elevate the works on show without distracting from the importance of the paintings themselves.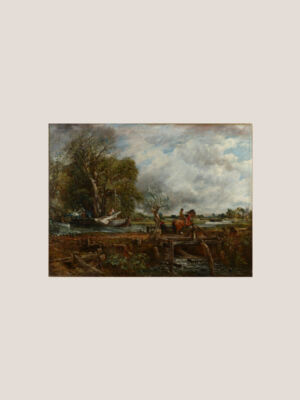 Title: Late Constable Exhibition at RA
Location: London
Year: 2021
Client: Royal Academy of Arts
Photographs: James Retief
Graphics:Daly & Lyon
Curators: Per Rumber, Anne Lyles, Rose Thompson
Management: Rebecca Bailey, Idoya Beita, Amon Brown, Florence Mytum
Type: Cultural
Status: Completed
05•2022
Bankside Loft
Bankside Loft
EBBA recently completed an apartment refurbishment in Bankside. The open plan arrangement is intended to provide a bright space for flexible living and working. As part of the refurbishment walls were removed helping to open up the apartment, revealing the molded concrete frame of the existing building. Either side of the structure sit two mezzanines that make use of the tall ceilings, offering more private areas for sleeping and study above.

Functional areas such as kitchen and bathroom sit under the mezzanines with in built storage maximizing the use of the space. The plan is designed for cooking and working on one side while living and sleeping on the other, with potential for most areas to be interchanged through loose furniture. The project uses an economical yet high grade pine as the primary material for the construction of the structural elements, stairs, paneling and joinery, finished in a white stain that helps to bring out the grain in the timber.

Panels wrap one side of the living space making a more intimate experience and produce a sense of enclosure. The fabrication methods, from the joints to the interlocking members give the project a clear expression of how the structures are made. An existing timber floor was restored and re-stained giving a natural tone to the apartment while the red ceramic tiles in the kitchen add to the warmth of the neutral space.

Robust light fixtures and discrete cupboards throughout complement the vertical lines and paired back detailing. Overall the result is a compact yet flexible loft apartment that accommodates a modern way of living.
Title: Bankside Loft
Location: London
Year: 2020
Client: Private
Photographs: Lorenzo Zandri and Benni Allan
Type: Dwelling
Status: Completed
05•2022
Showspace Exhibition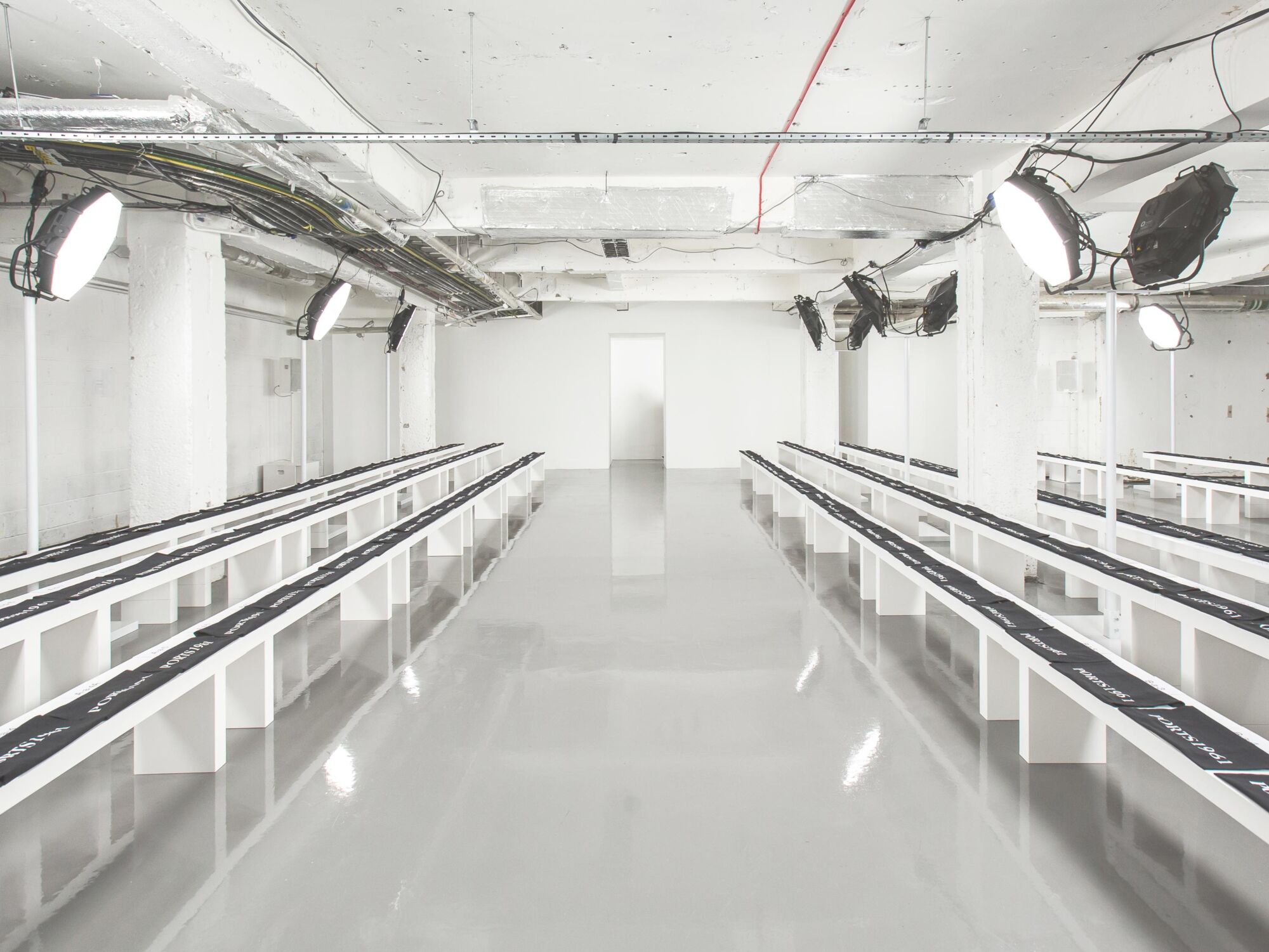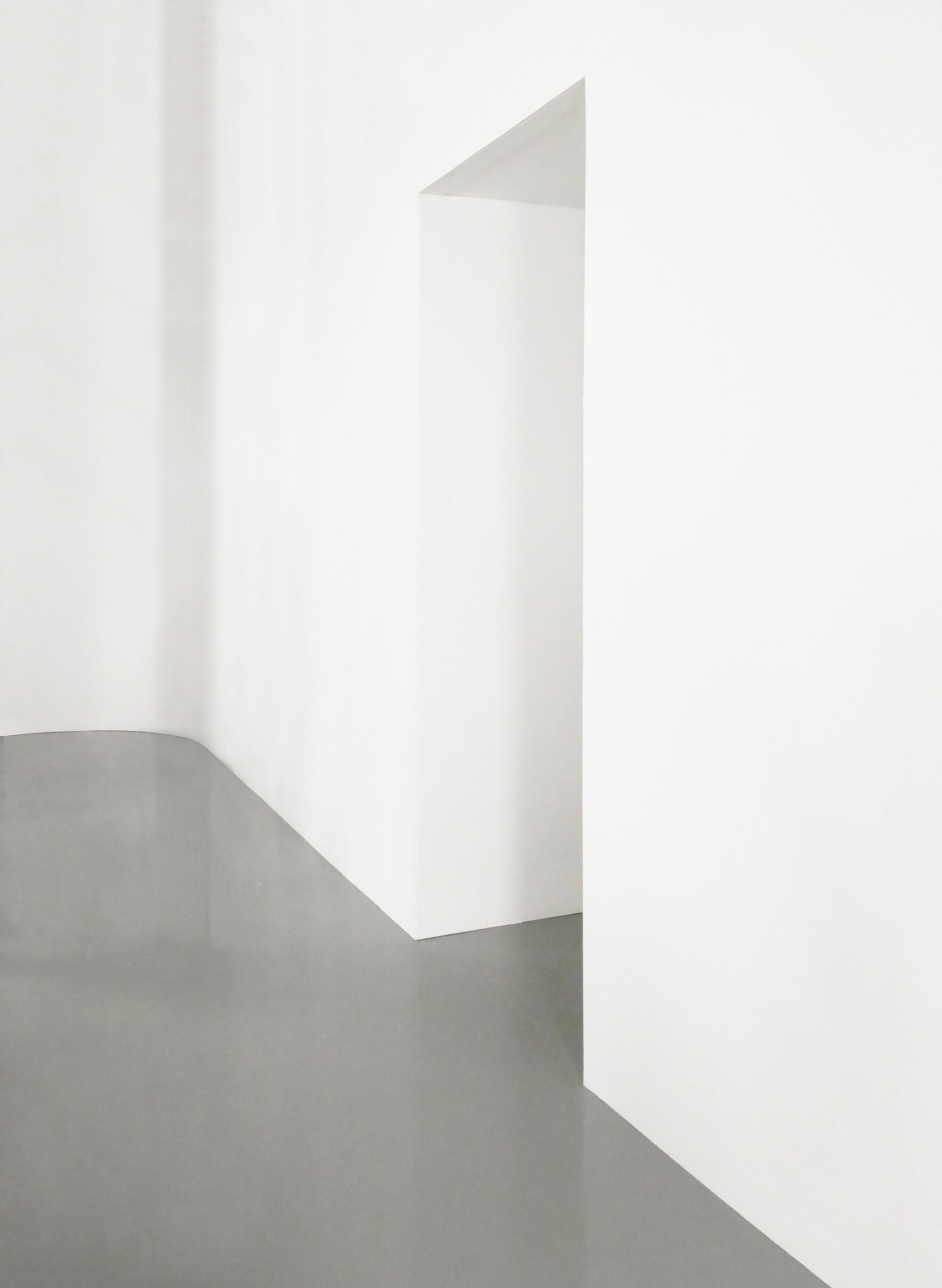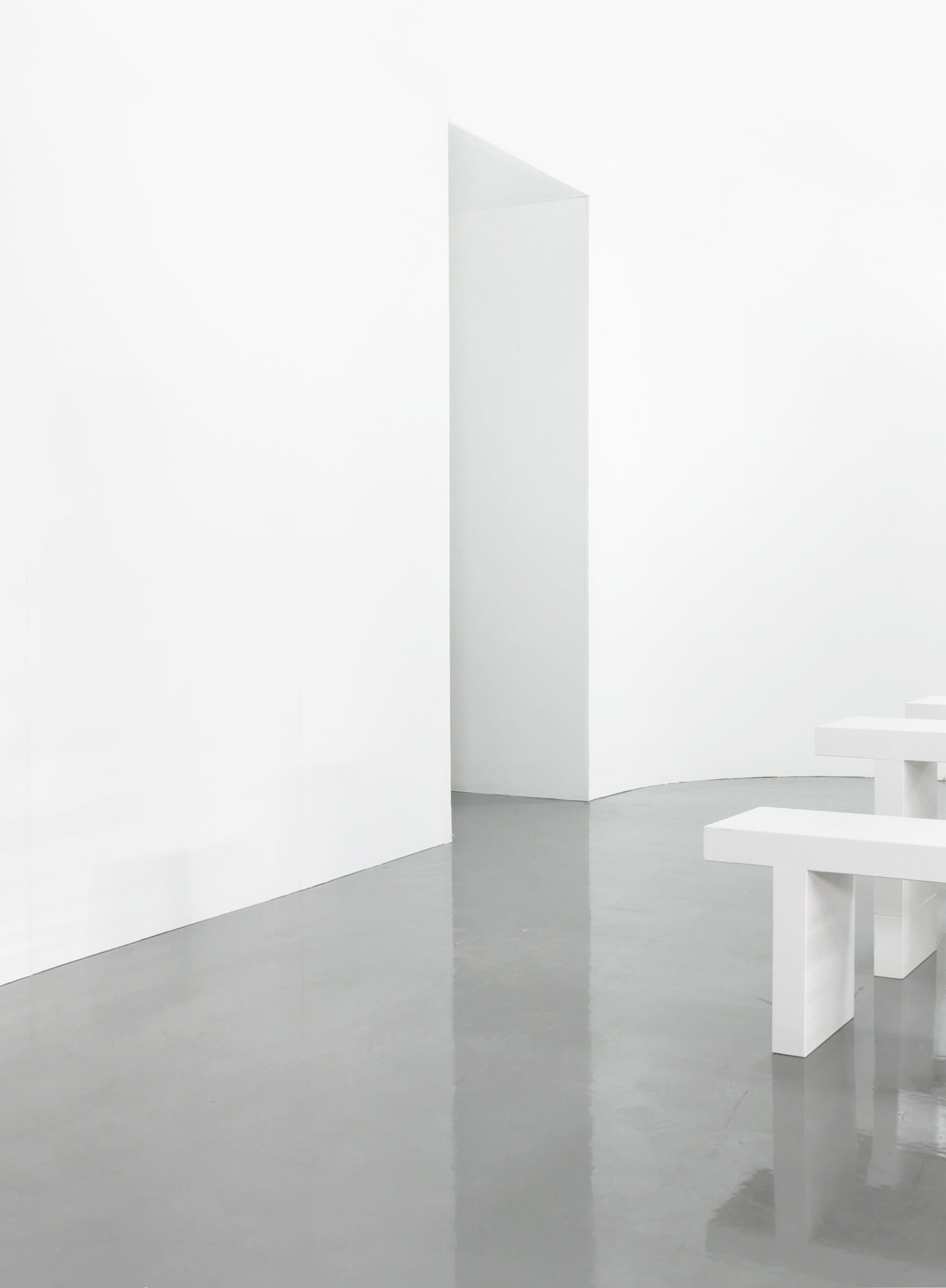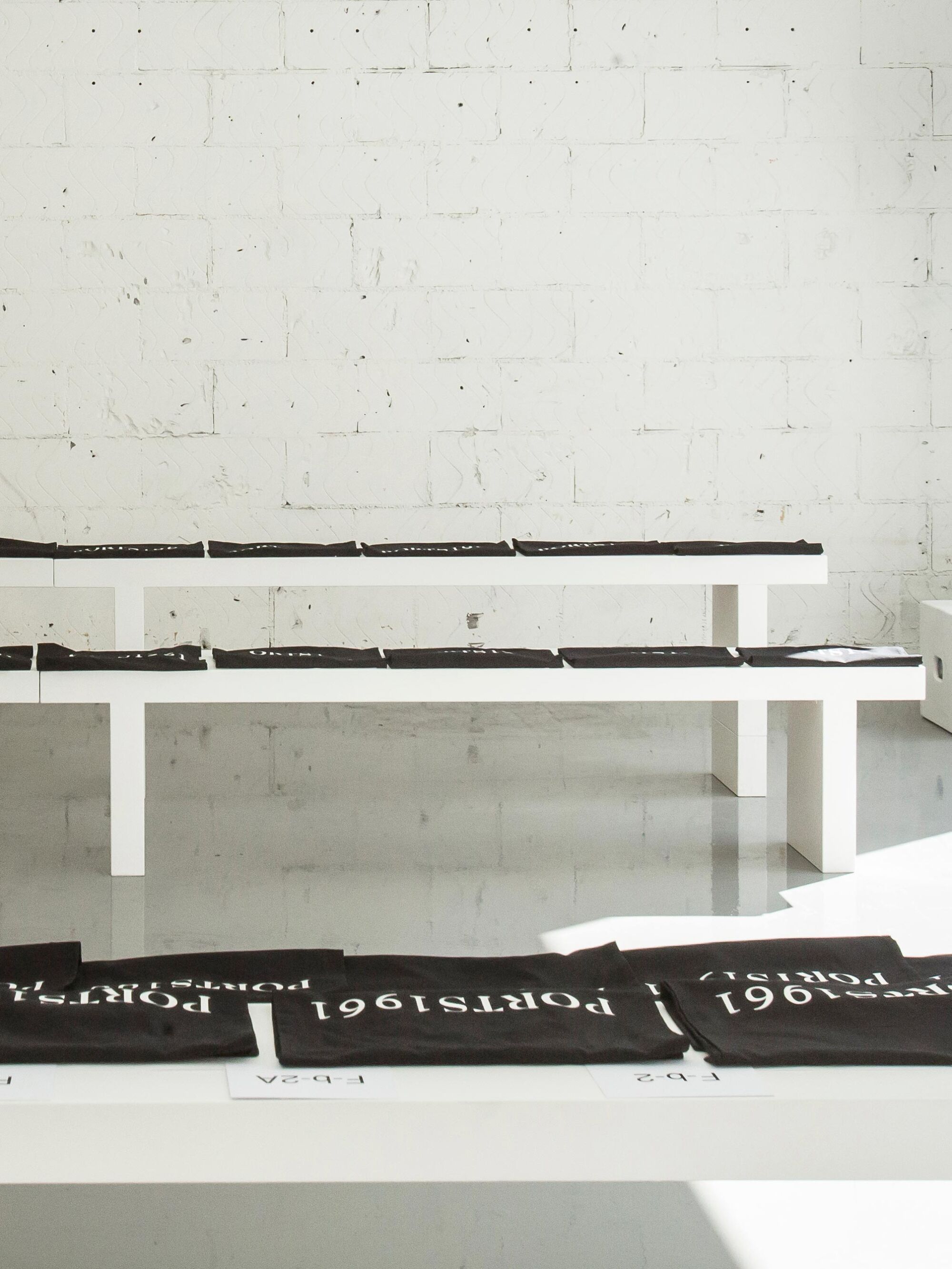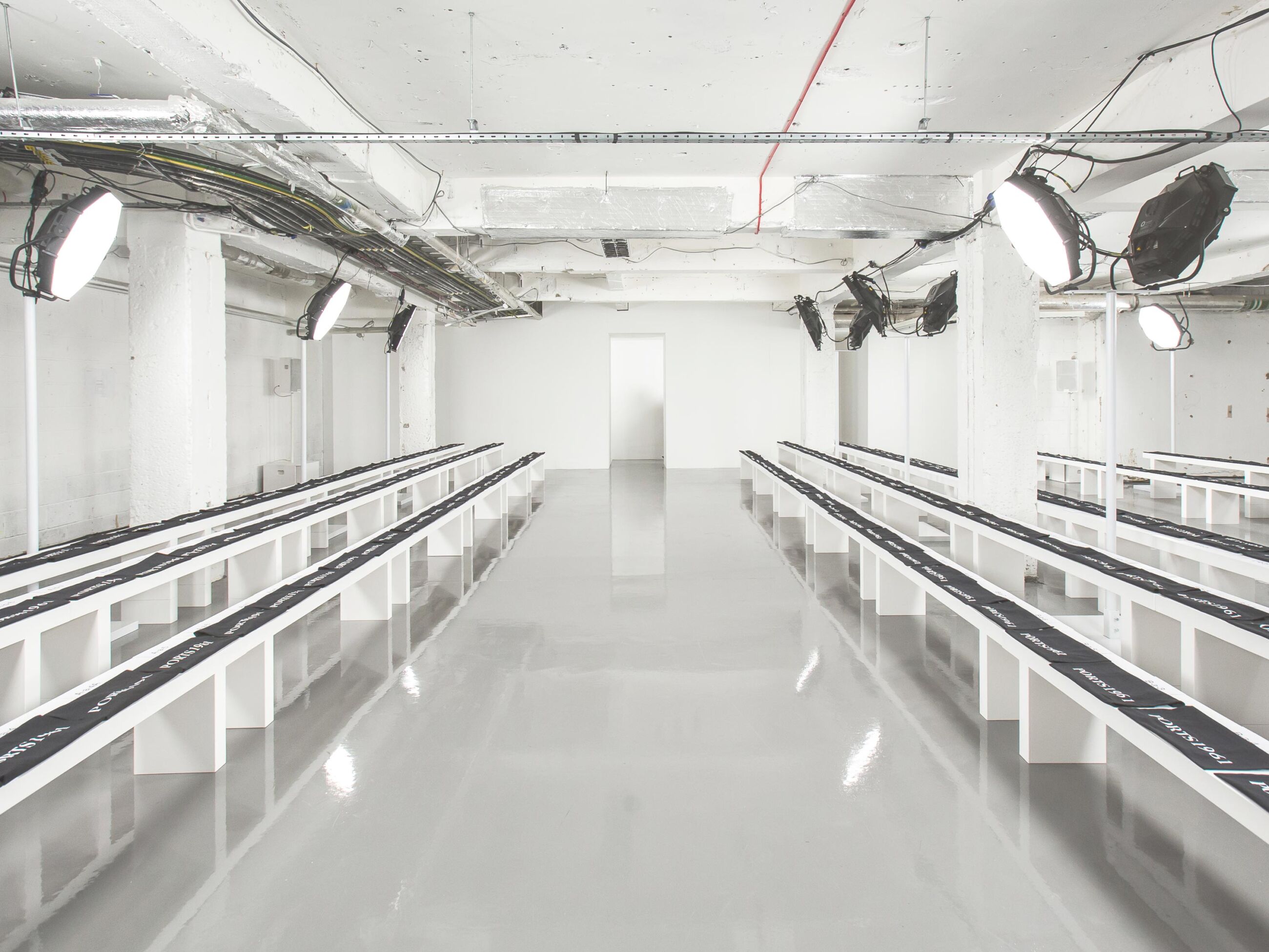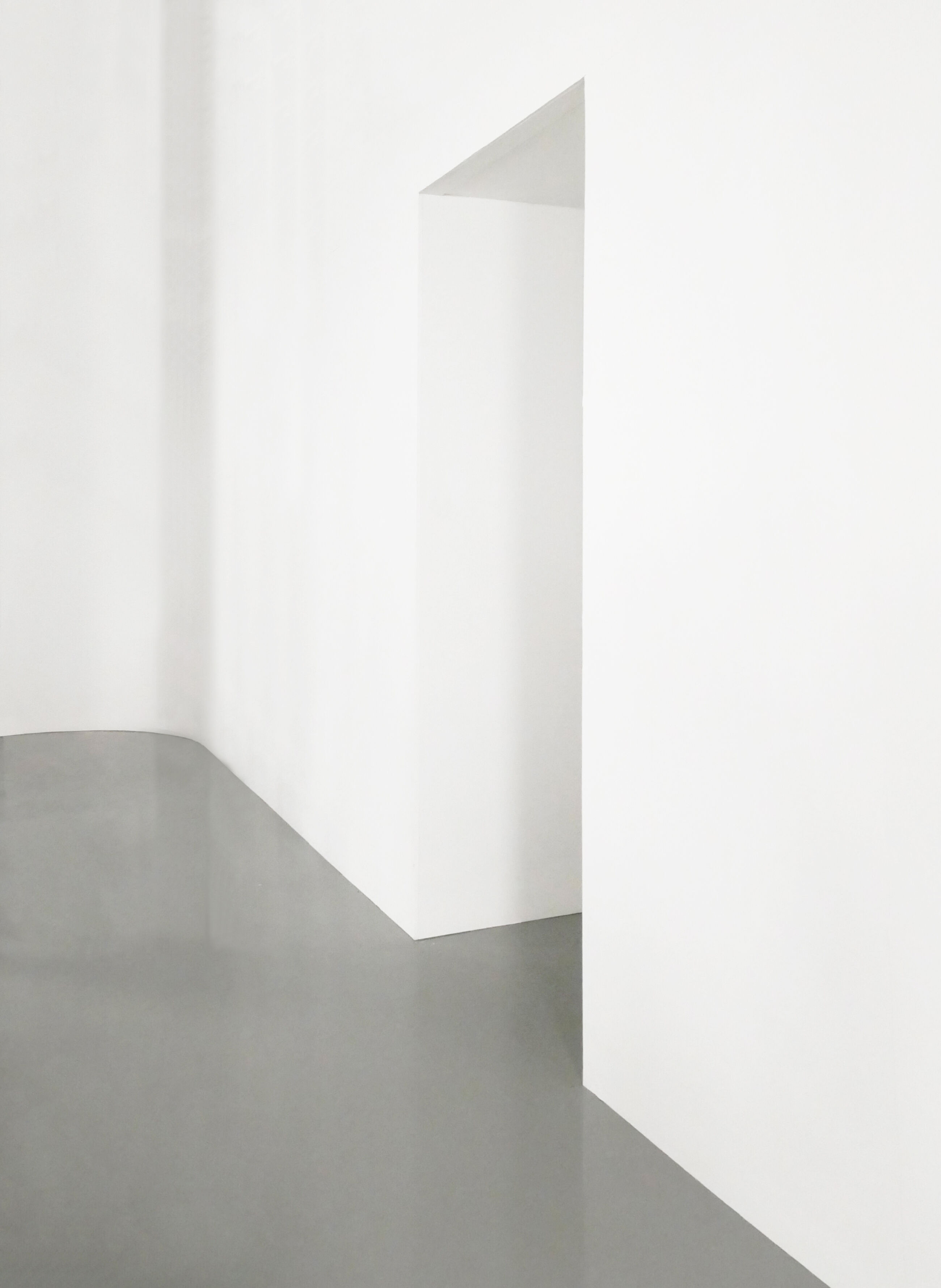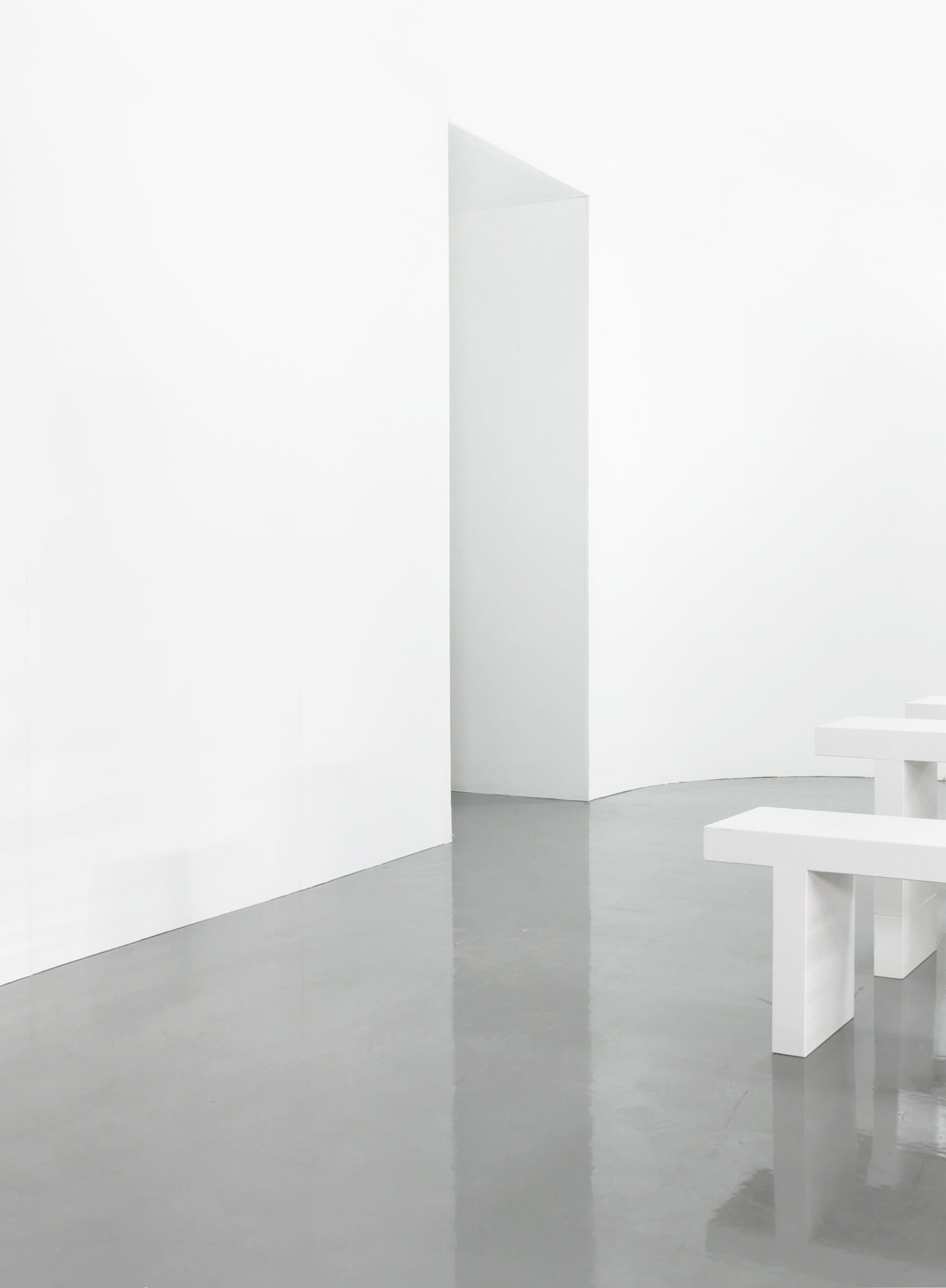 Showspace Exhibition
We completed a unique spatial environment for the Ports 1961 SS18 show using simple curved walls. These walls became devices for suggesting movement and to provide a central focus within the space; a direct reference to the houses of Toyo Ito in Japan where walls are used not to demarcate space but to influence processes and rituals. In a similar manner, the walls were introduced as a way of generating a sense of flow and use.

The walls acted as experiential nodes during the show, directing the models and engaging the guests with the performance. The walls were constructed from simple, cheap plasterboard panels, steamed and scored to create the elegant curved edges that would reflect light off the resin floors. The simple placement of these curved surfaces was an investigation into the relationship of performance and space.

The studio worked with a brilliant fabricator who helped to develop the intricate details and method of manufacture to ensure seamless joints across all walls throughout the space.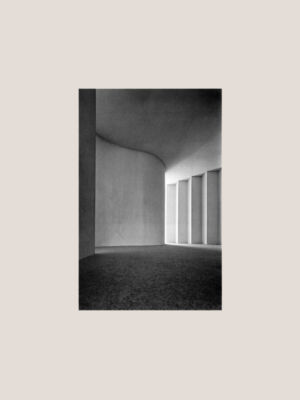 Title: Showspace Exhibition
Location: London
Year: 2018
Client: Ports 1961
Type: Cultural
Status: Completed


05•2022
Restaurant Facade
Restaurant Facade
EBBA have developed a proposal to reimagine the frontage to a prestigious restaurant in a conservation area within Central London. The new facade will be framed by tall cast pillars in aluminium and galvanised metalwork, to add a sense of texture and delight to the famous street. The project received planning consent and is currently in the technical design stages.
Title: Restaurant Facade
Location: London
Year: 2020
Client: Private
Type: Retail
Status: Planning granted
05•2022
Tri-Stool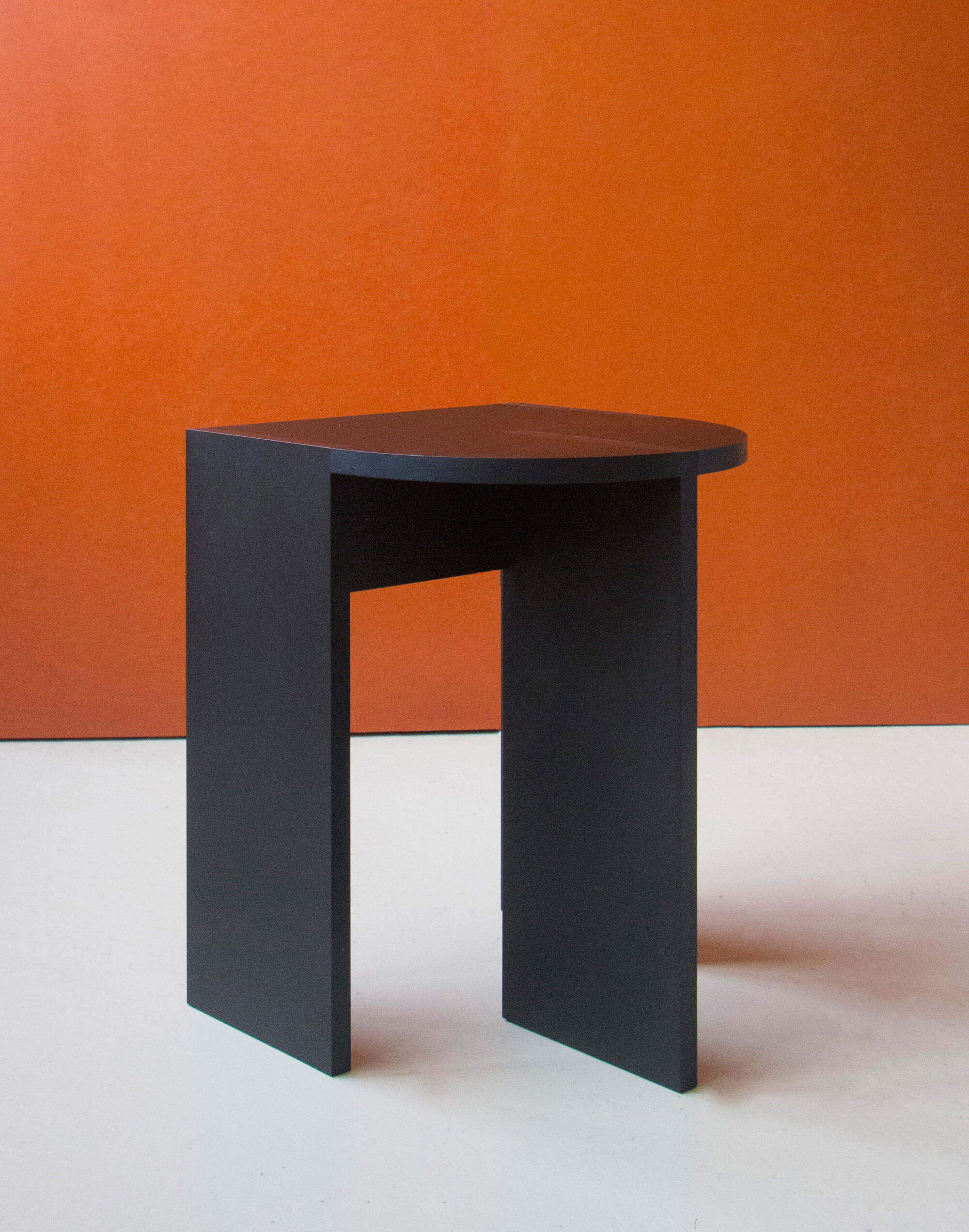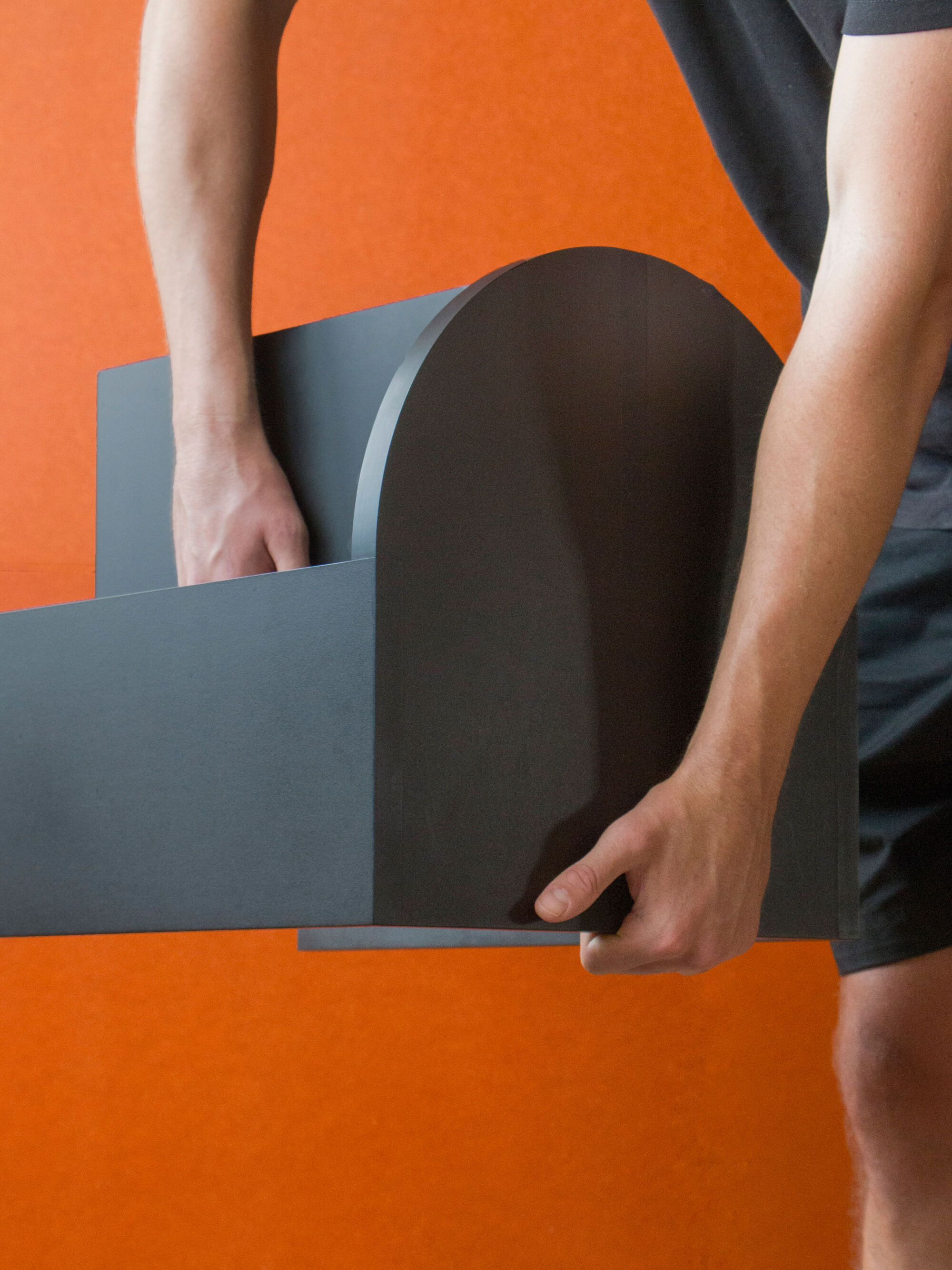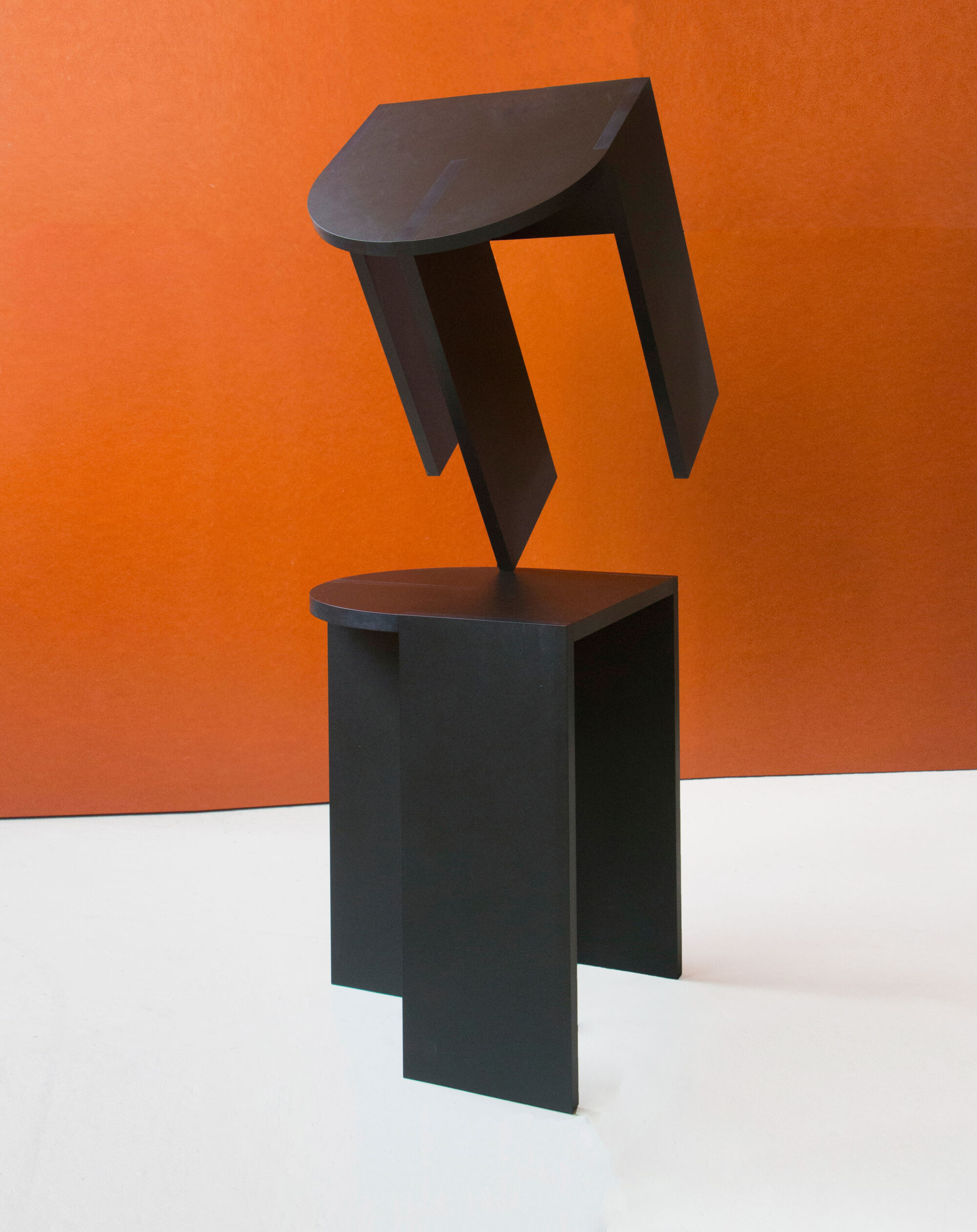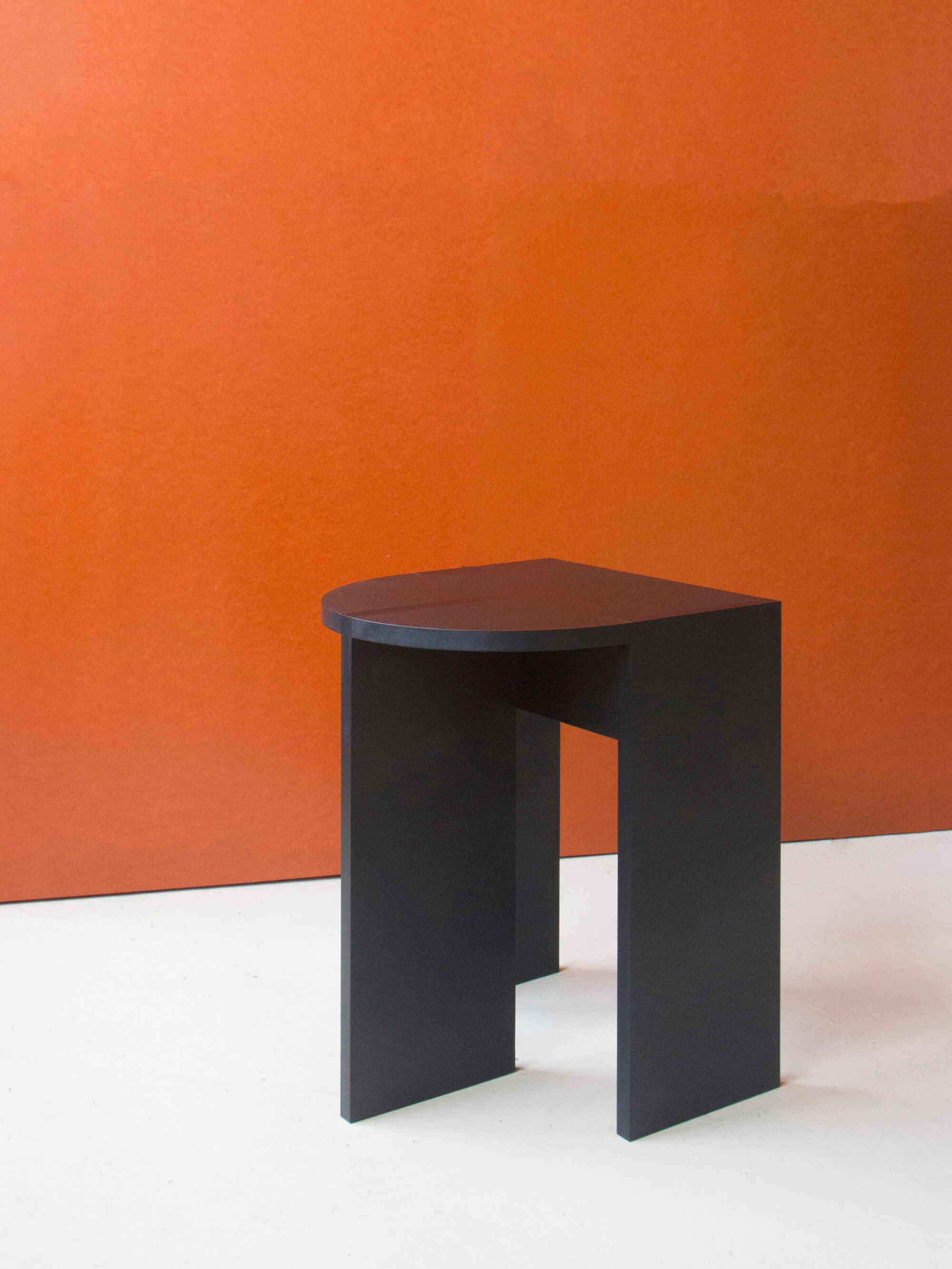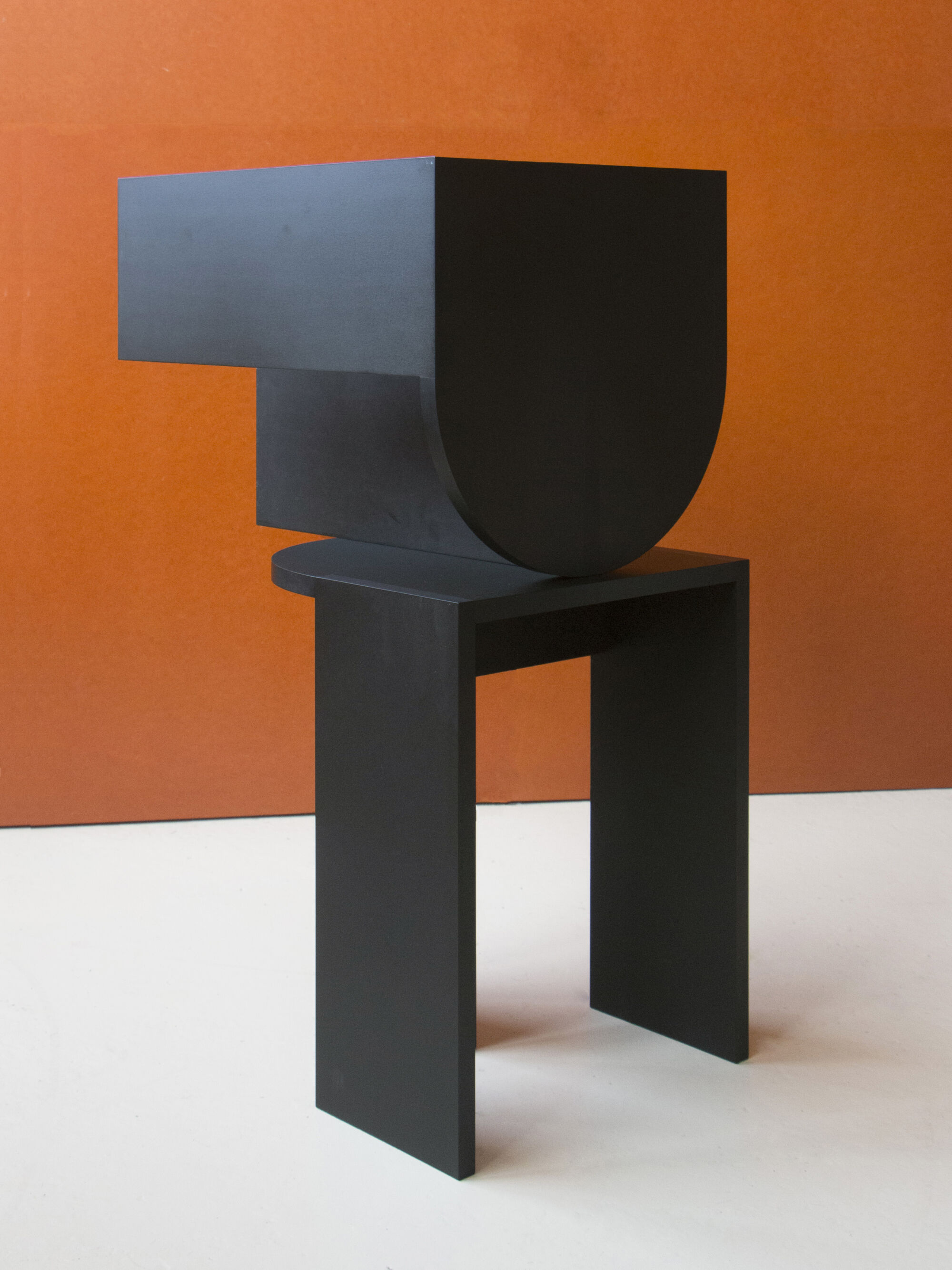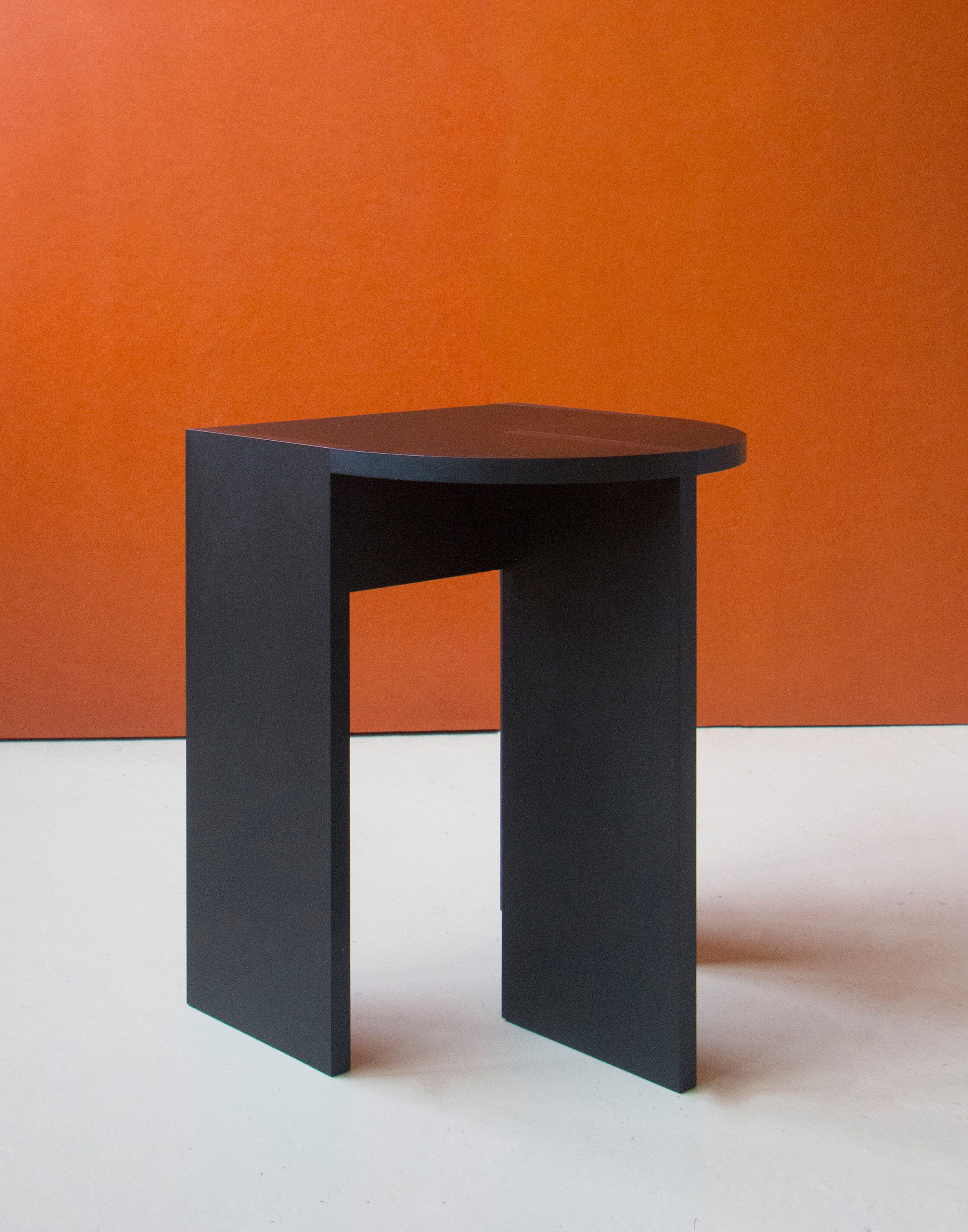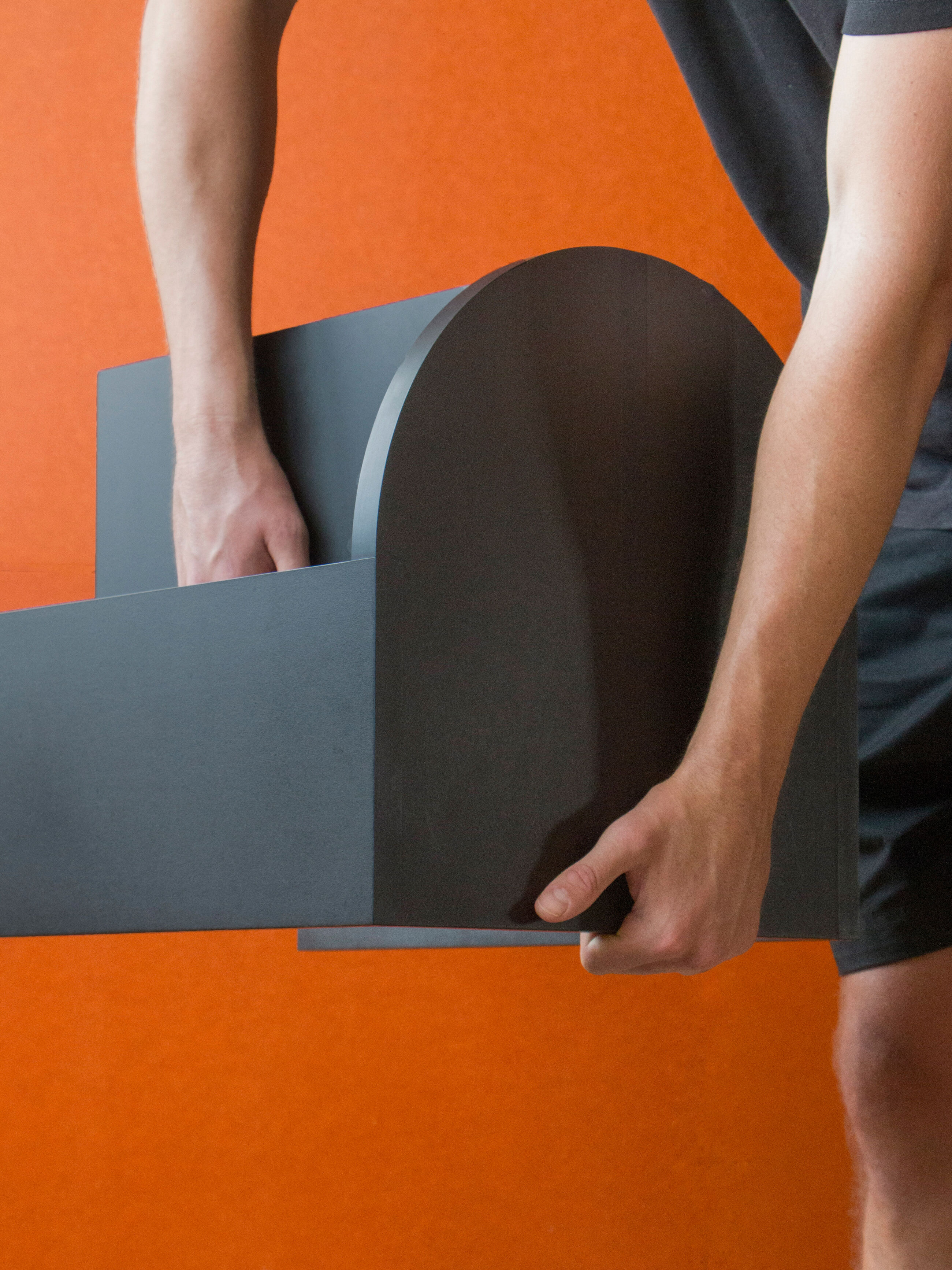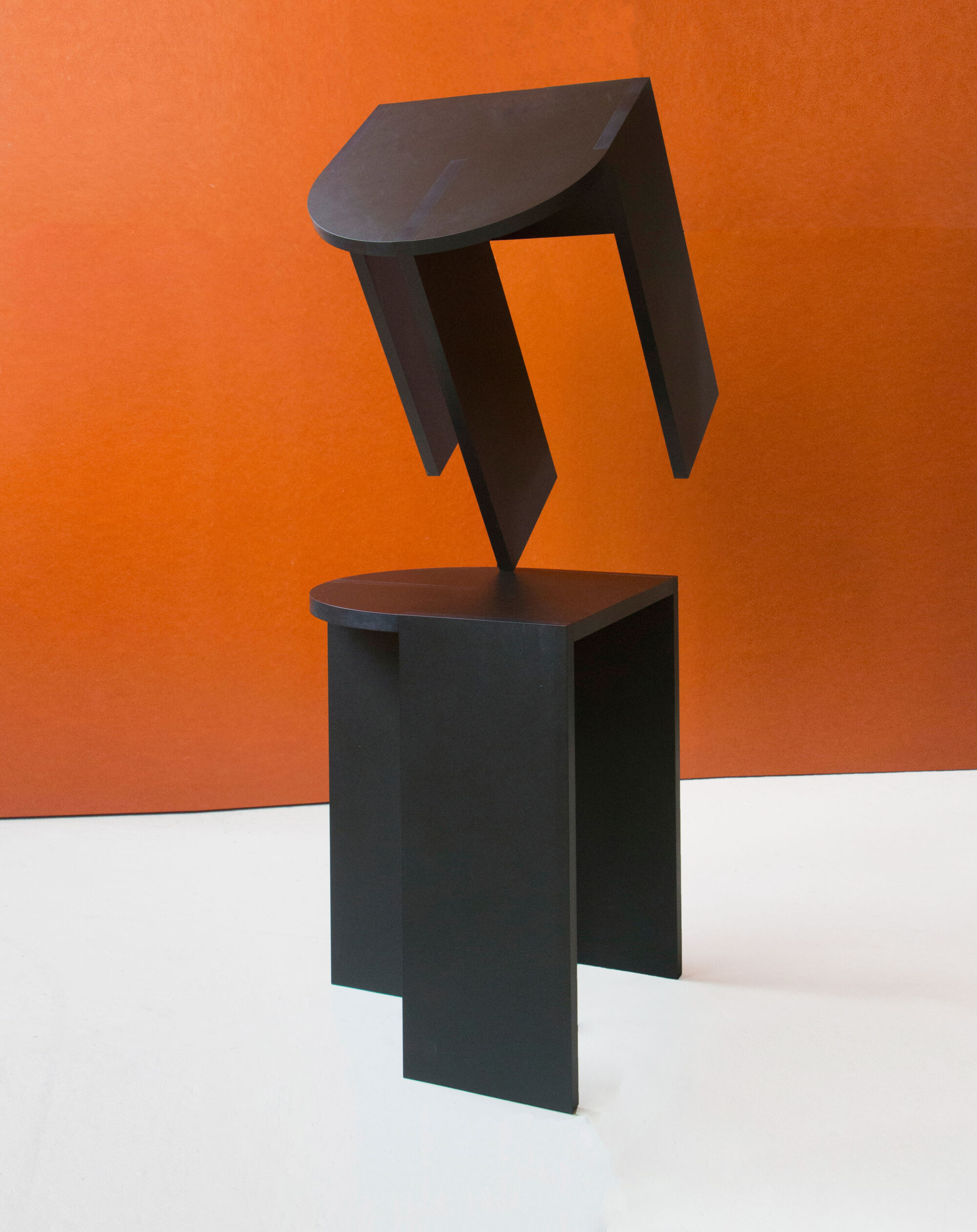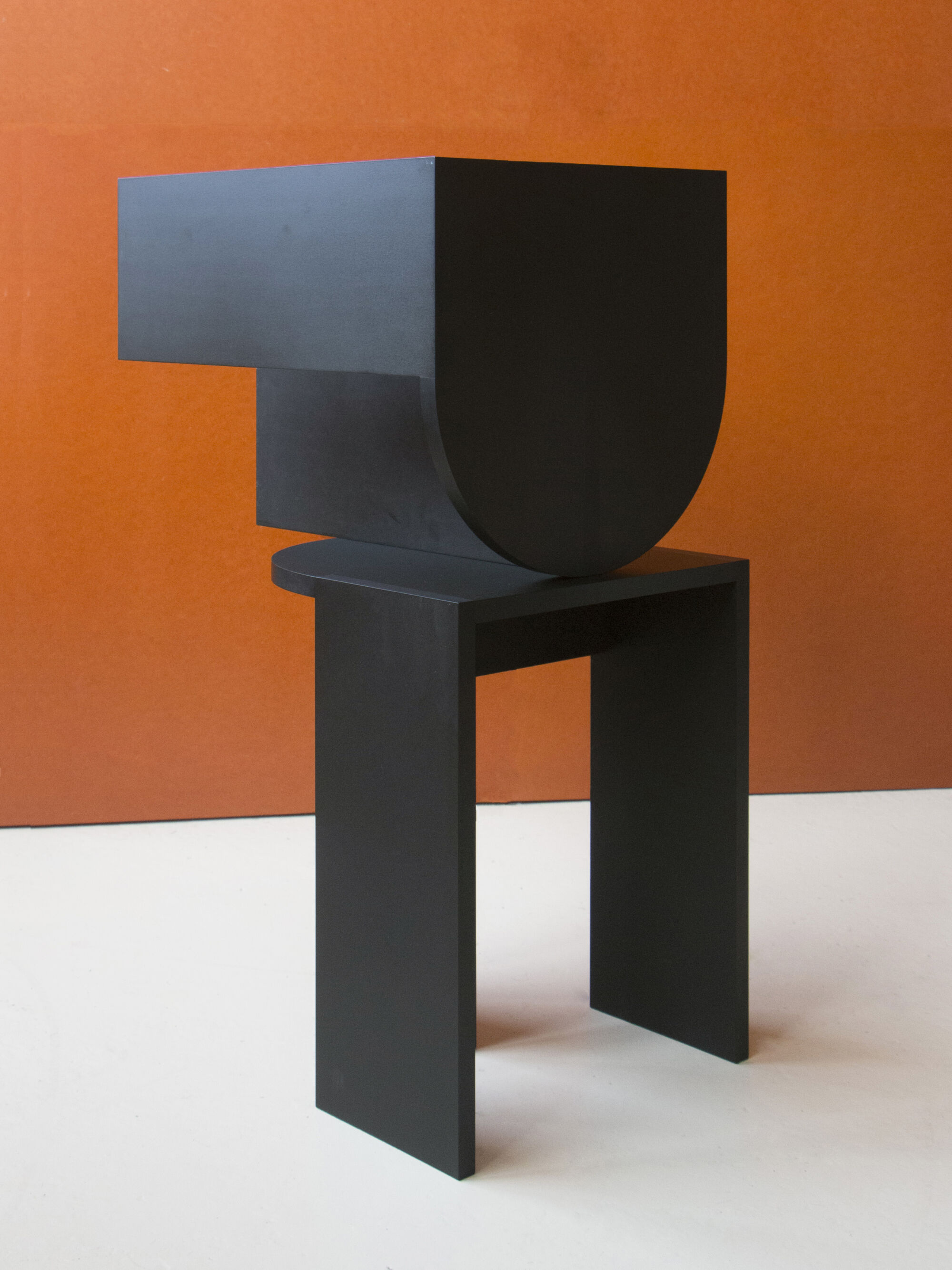 Tri-Stool
Stools are highly-functional and portable objects that operate between the worlds of work and rest. Following these ideas of functionality, Tri-Stool is made from five pieces, interlocking through notches in the seat. A simple semi-circular shape meets a straight edge creating an elegant form, allowing two pieces to be placed together. This form assumes it can be used in a multitude of ways, including as a combined arrangement to create a side or coffee table.

Originally created for an exhibition design at the Royal Academy of Arts in 2020, the stool has now been reproduced for sale and is currently exhibited at London based gallery Modern Art Hire.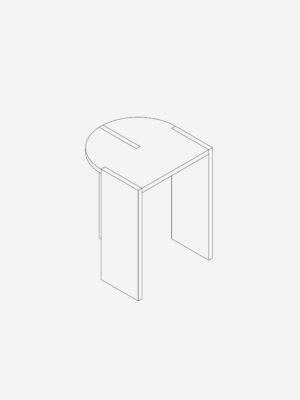 Title: Tri-Stool
Location: London
Year: 2020
Photographs: Marta Fernàndez
Type: Product
Status: Completed
Available at 1stDibs
05•2022
Stockton Bar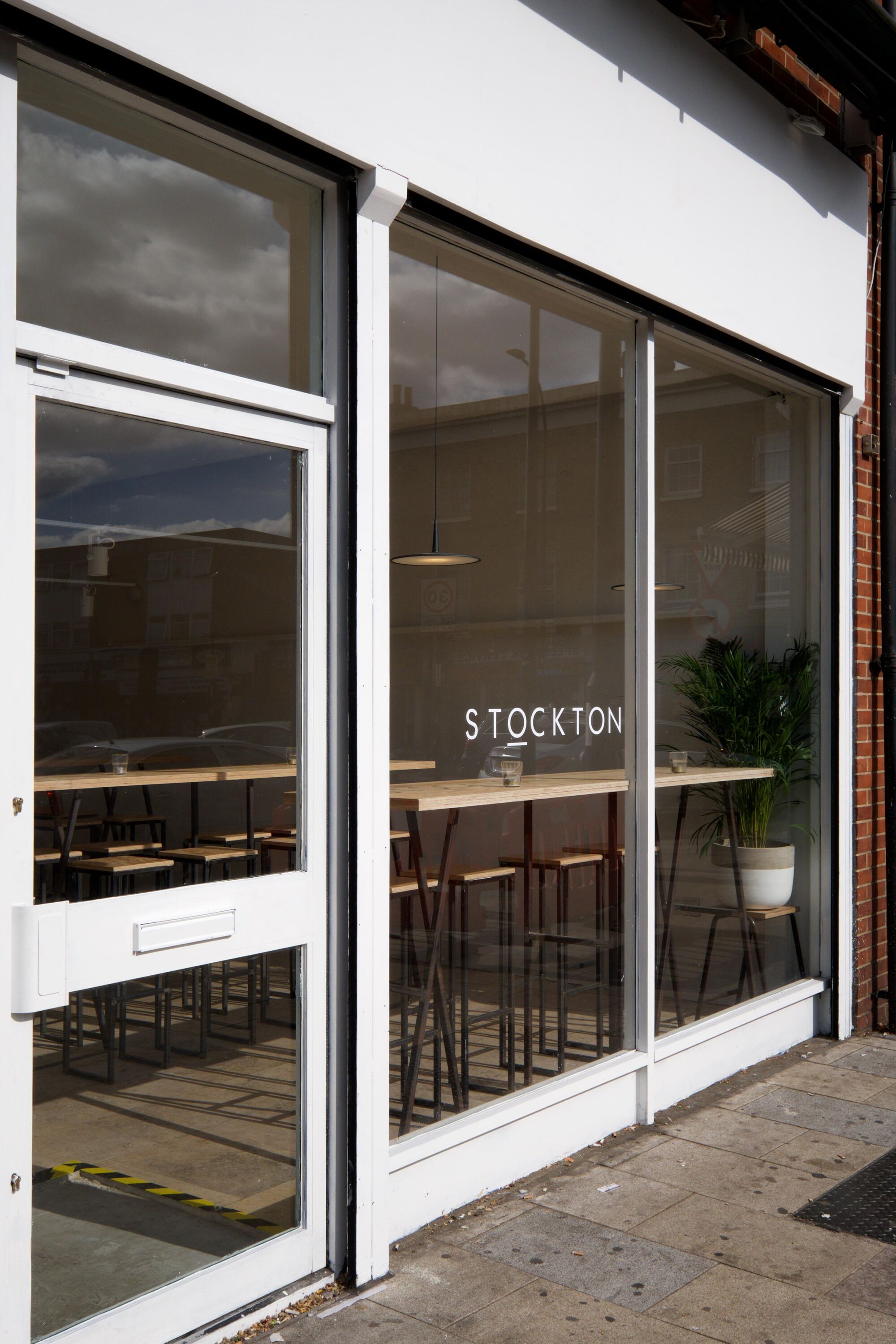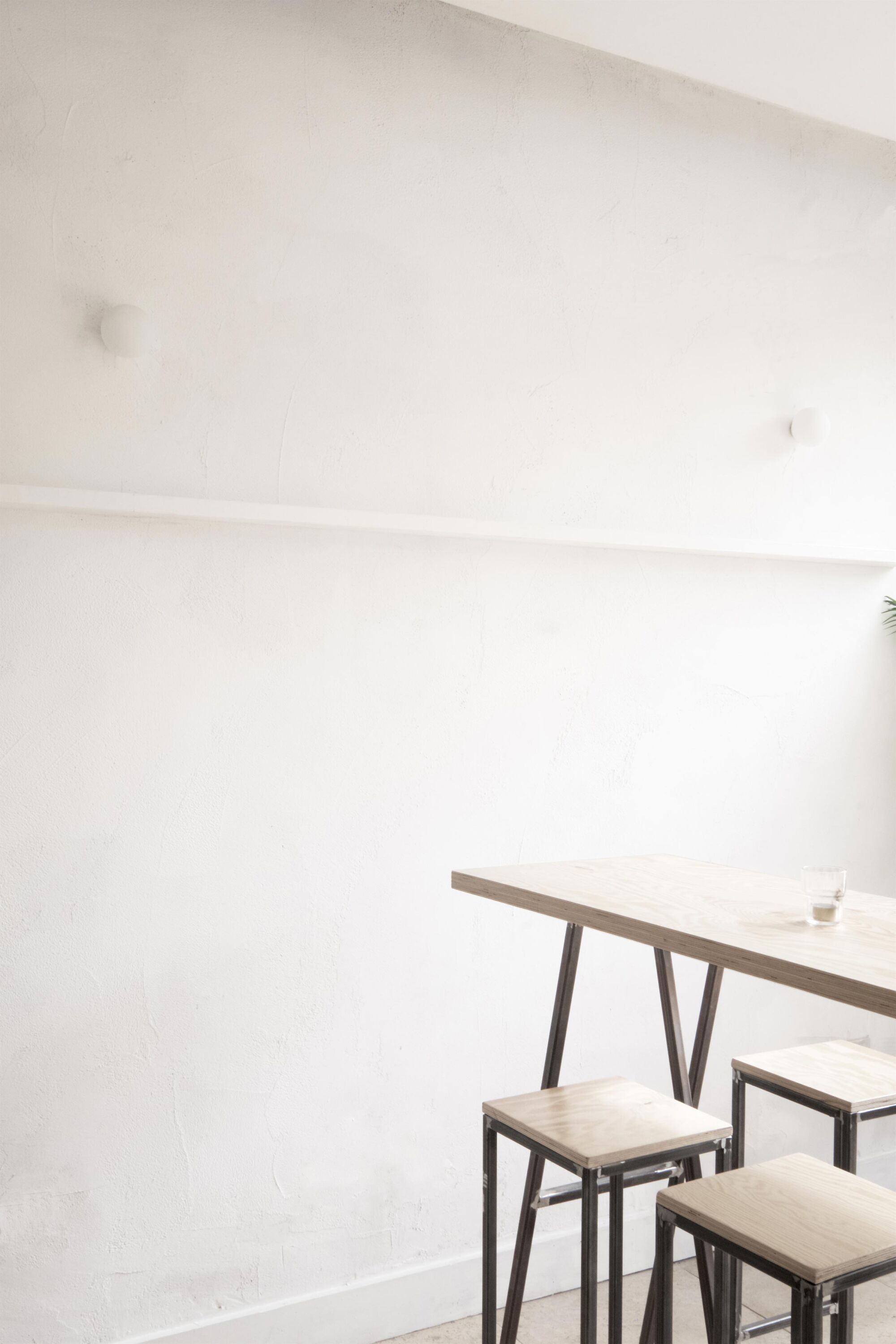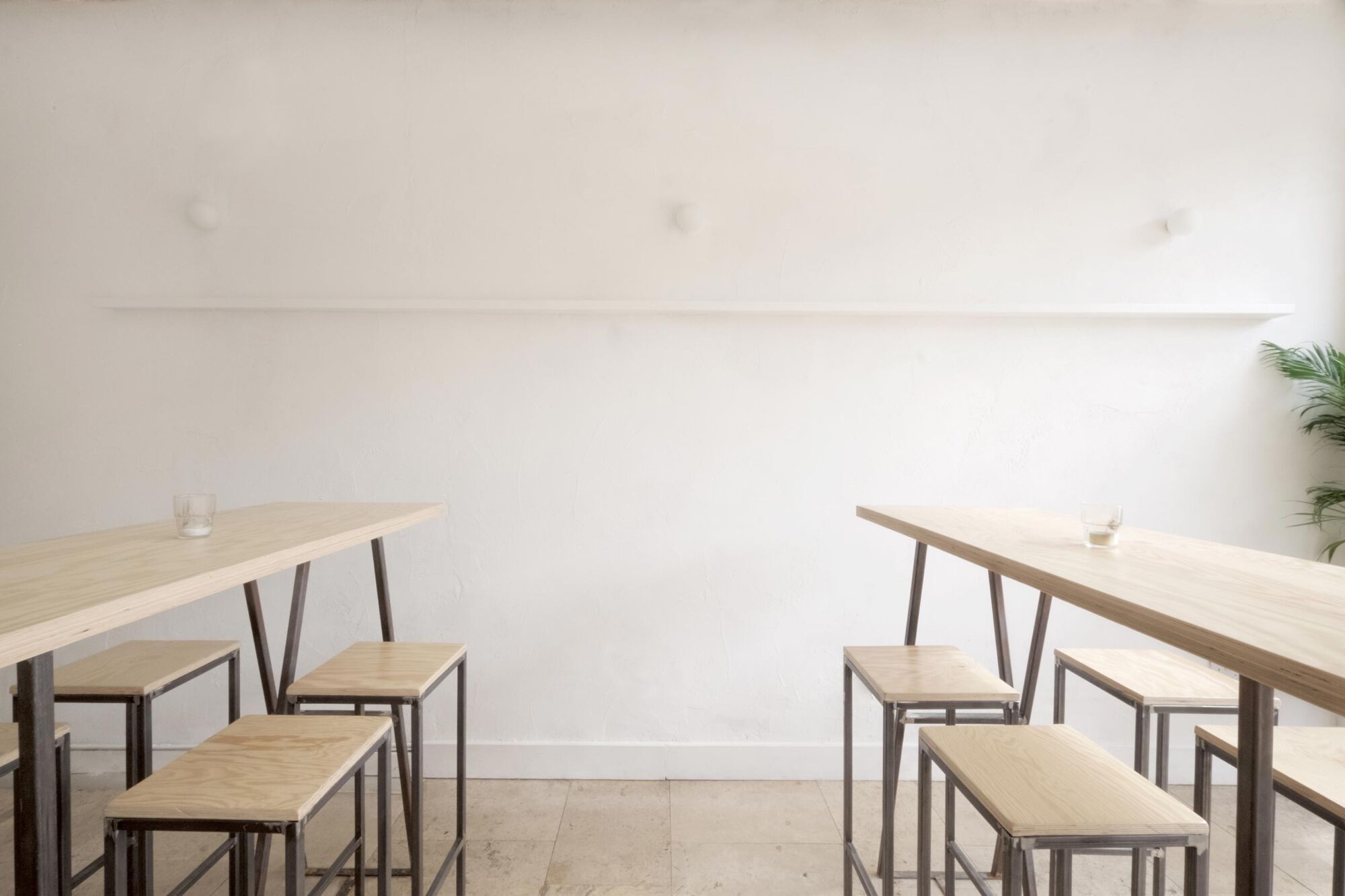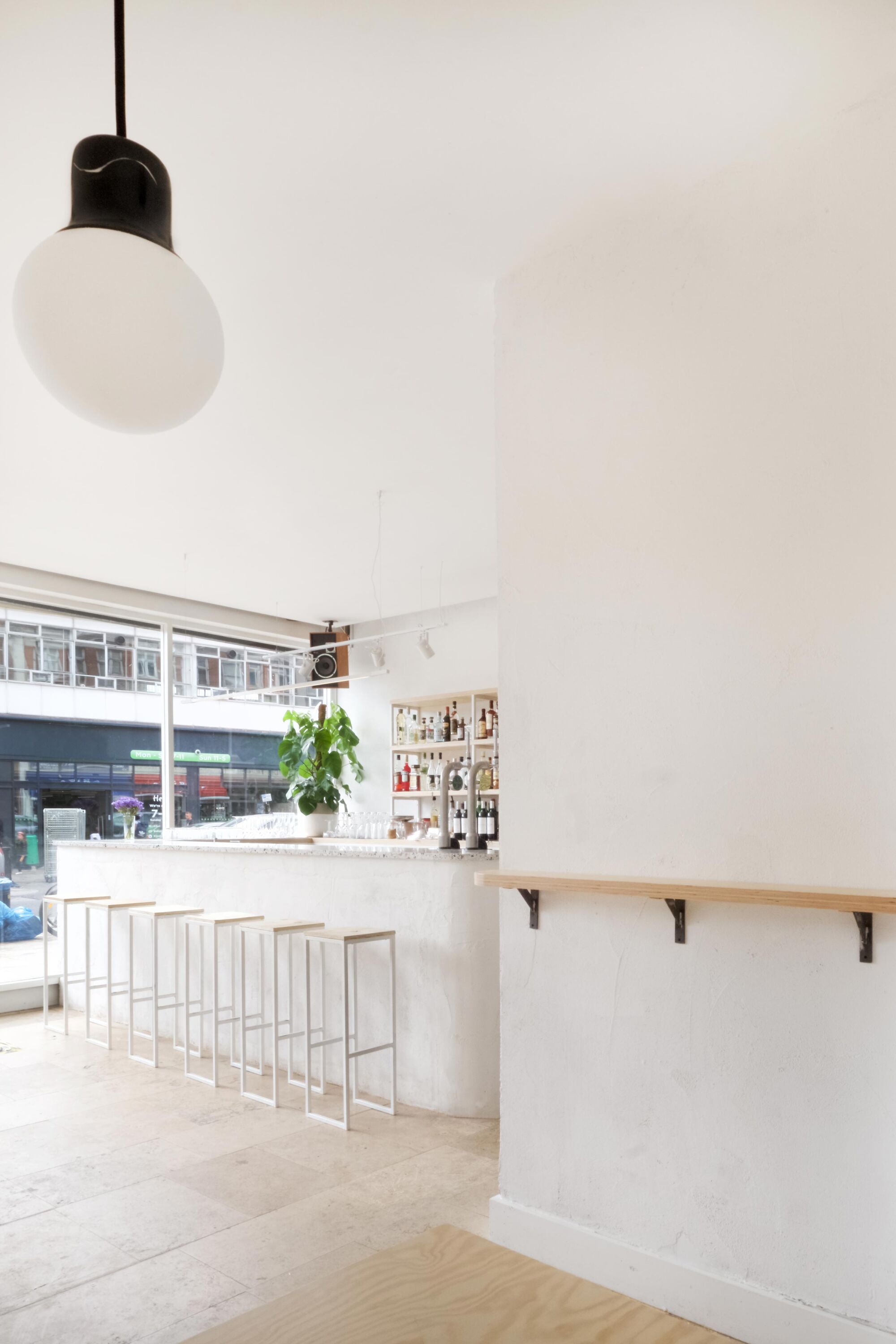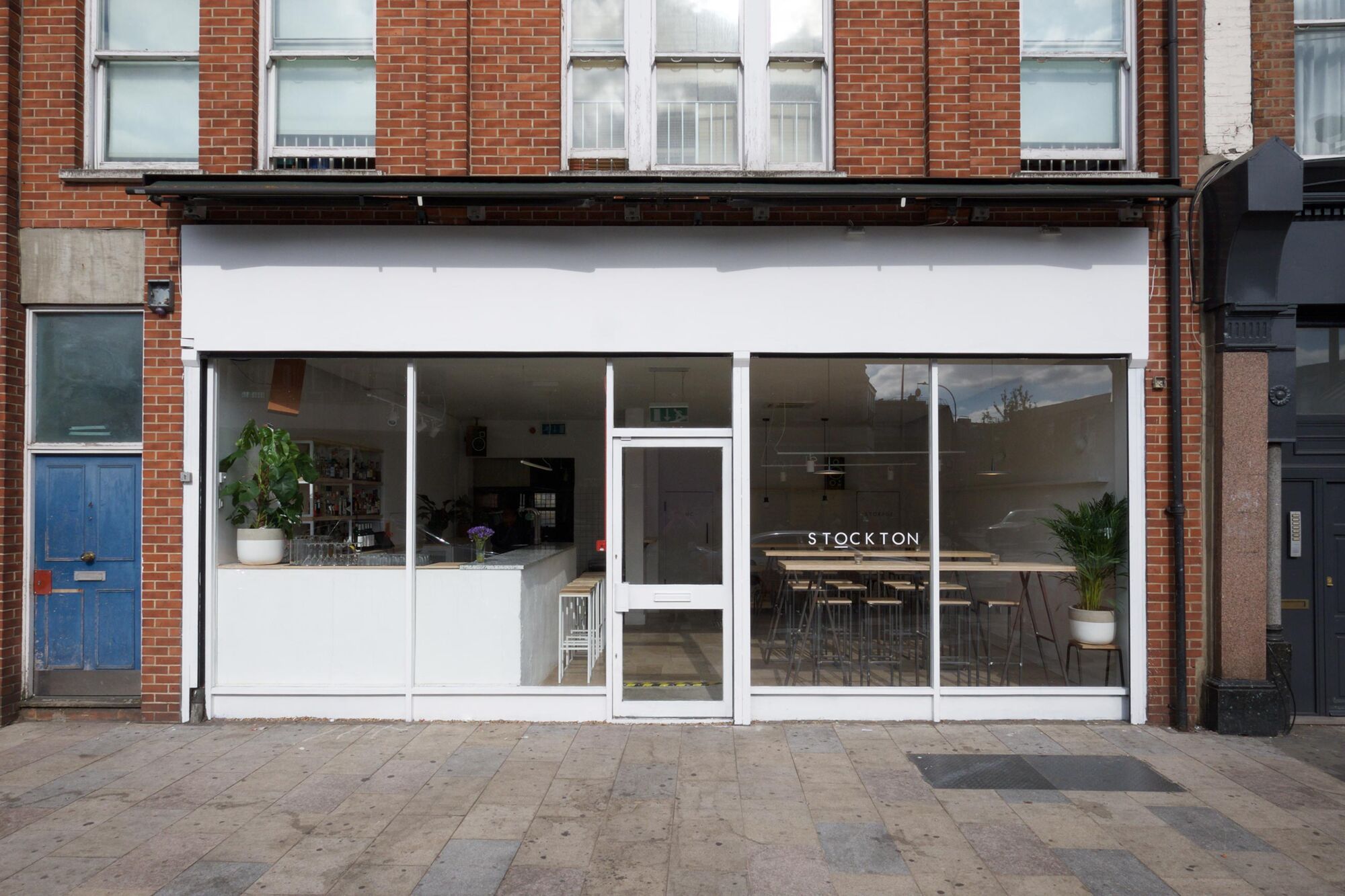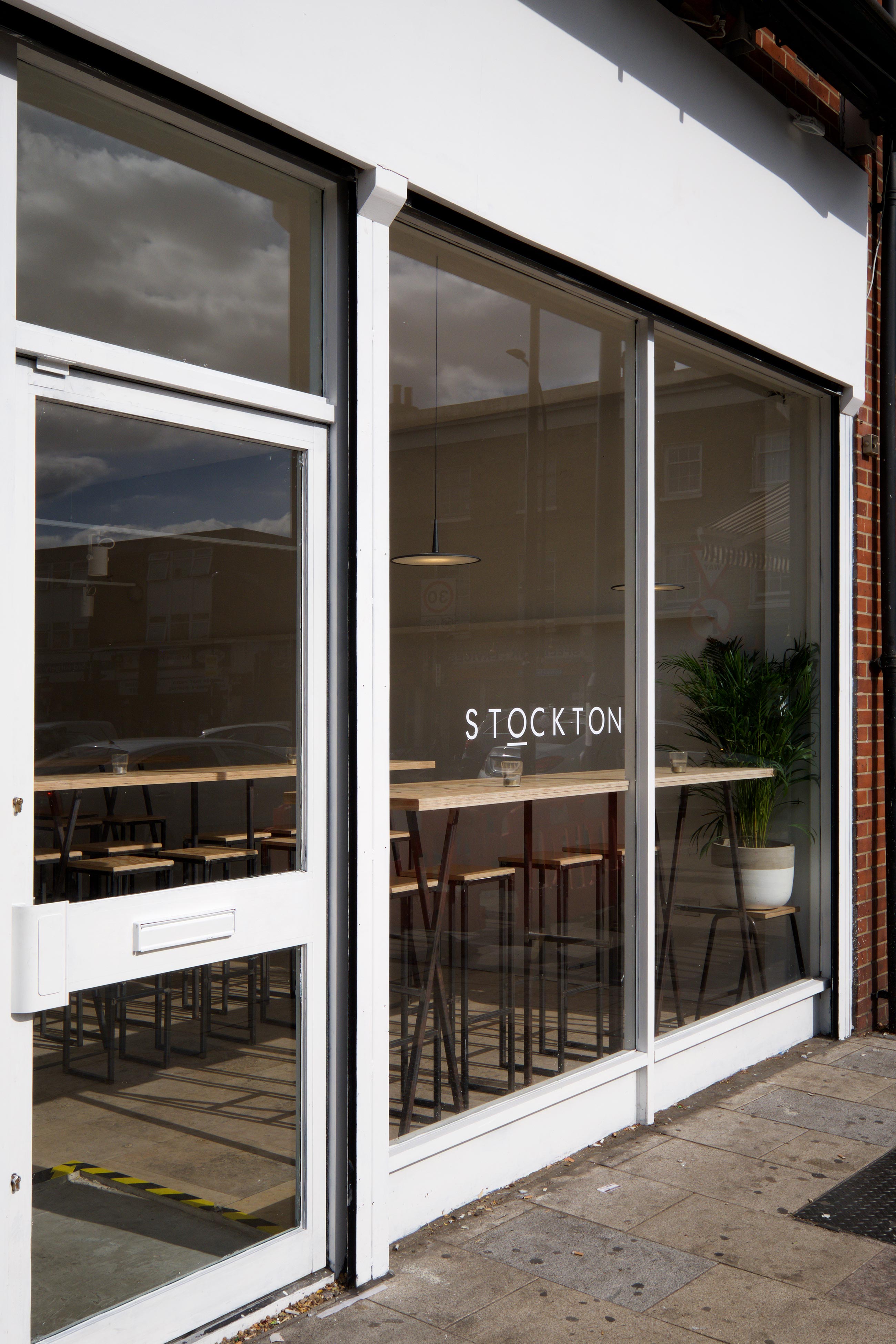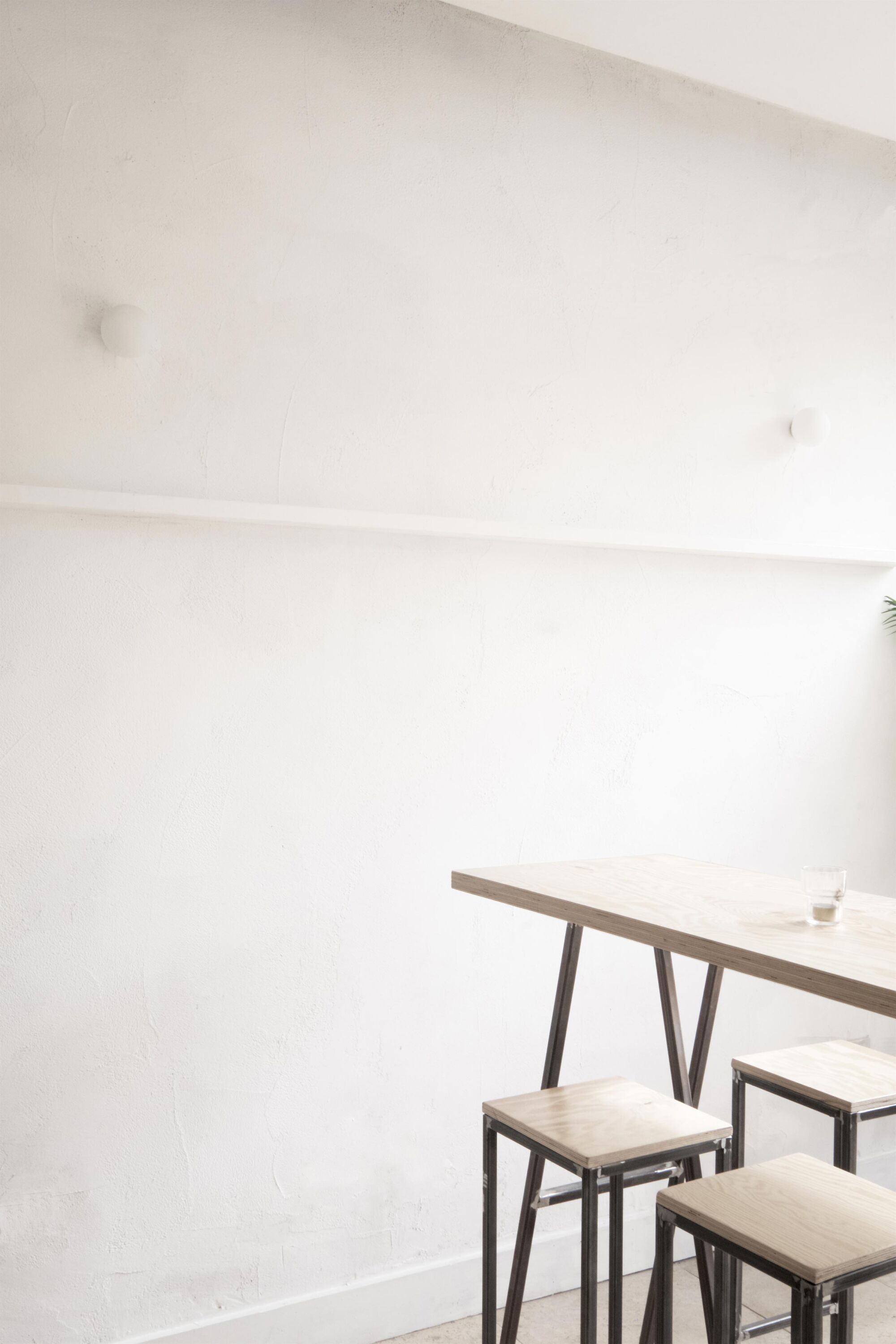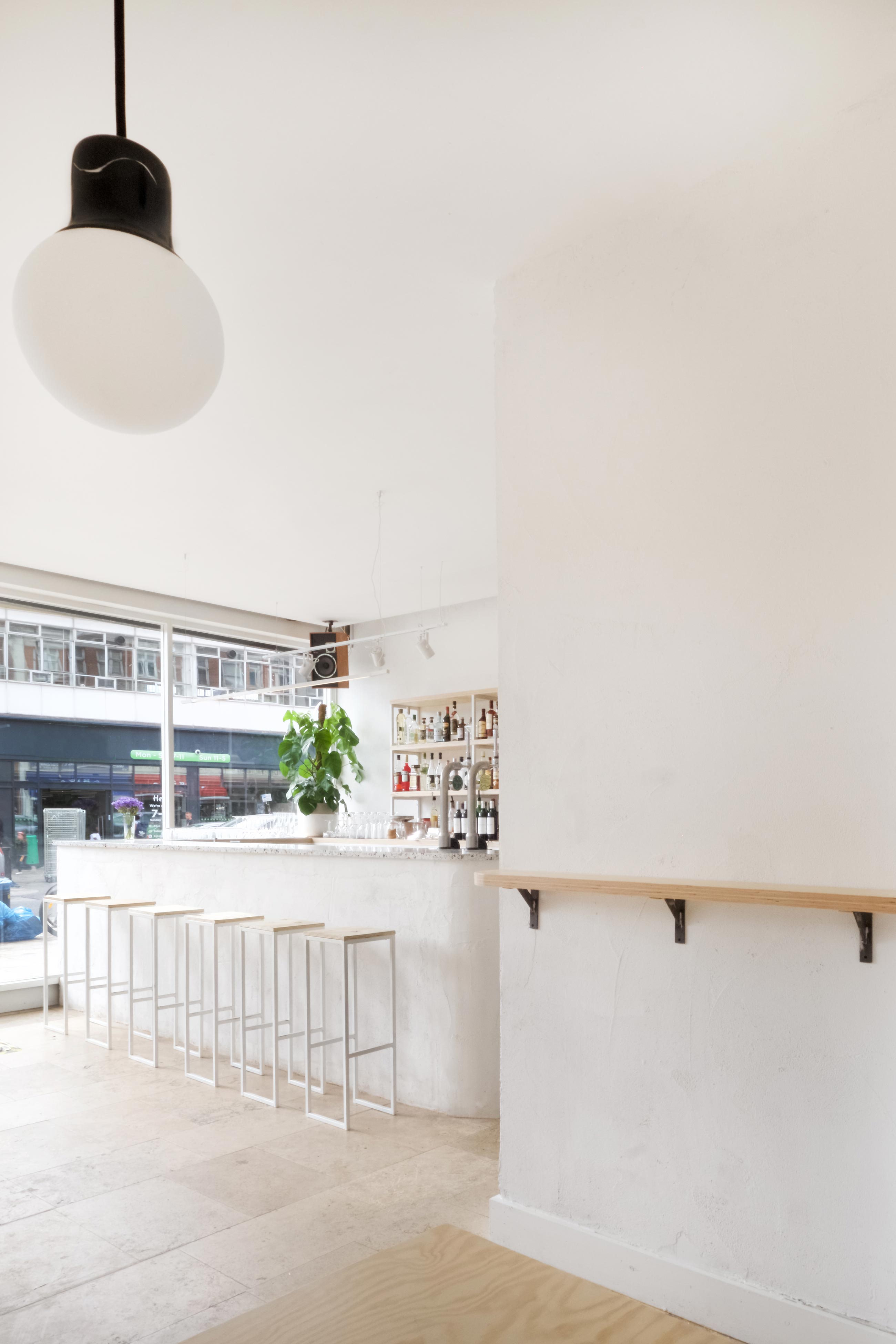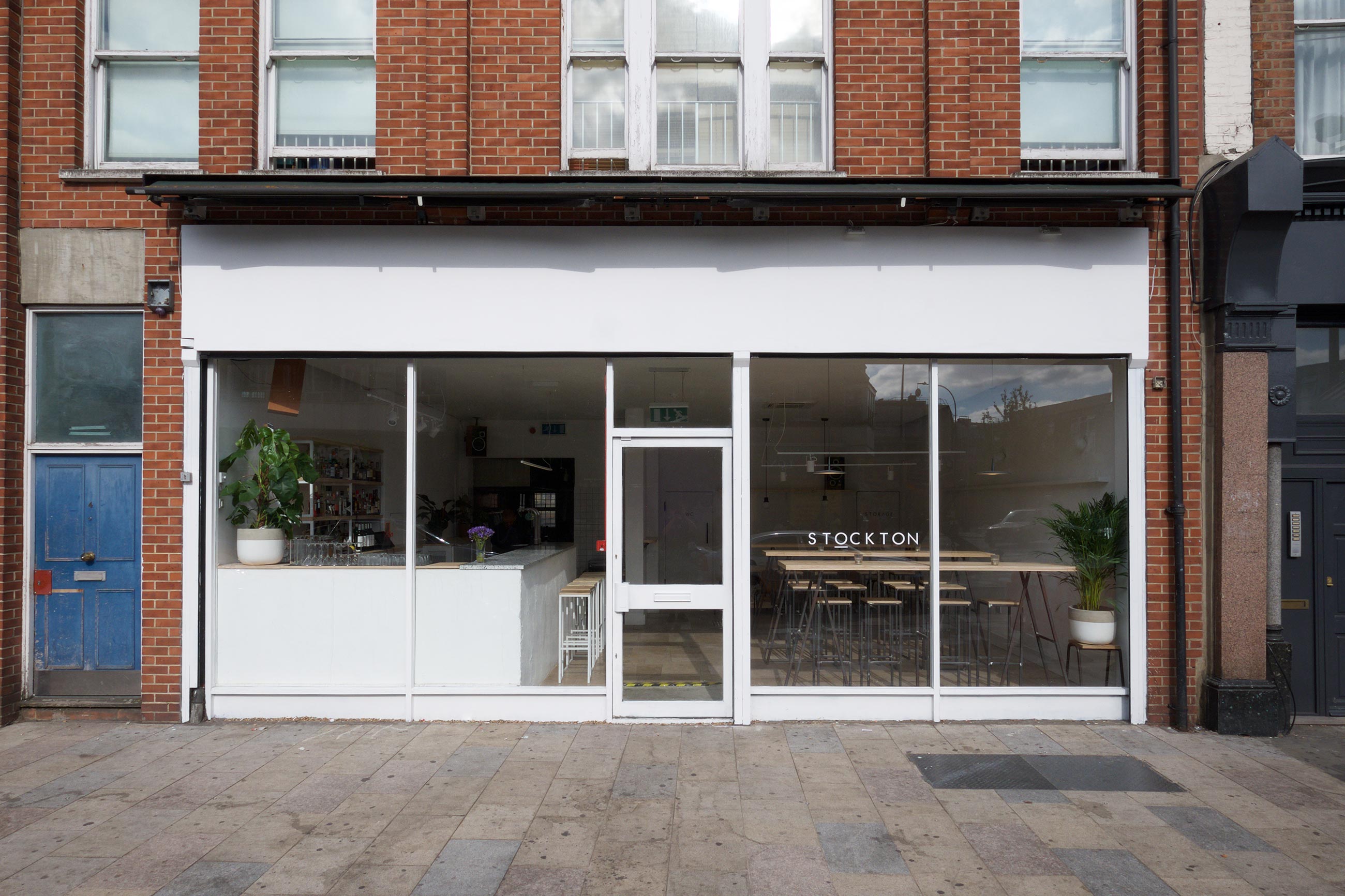 Stockton Bar
An exciting new venue in the heart of south-east London, Stockton functions as a coffee shop by day and evolves into a cocktail bar at night. Designed in close collaboration with the client, Stockton is an elegant and flexible space with scope to develop over time – an example of the studio's responsive open-ended approach to making architecture.

The site's original stone flooring which we decided to retain, inspired a raw and earthy colour palette. Instead of simple painted walls, a rough plasterwork was explored to line the walls; a technique that dates back to stucco applications developed in ancient India and China. The intention was to provide surfaces with a distinct textured quality in plaster that would transform with the changing light, becoming richer as the space darkens which in turn both changes the look and feel of the space.

All the designed elements – including the furniture and shelving – are made from raw welded steel, simple enough that it could be fabricated by local metalworkers, creating an unassuming, elegant aesthetic. The terrazzo bar is complemented by the steel tables topped with white-washed plywood. Despite its bespoke furniture and fittings, Stockton is intended to serve as a blank canvas to offer architecture as a backdrop to be populated and activated by visitors who will ultimately give life to the space.
Title: Stockton Bar
Location: London
Year: 2018
Client: Private
Type: Retail
Status: Completed
05•2022
Installation, Venice Biennale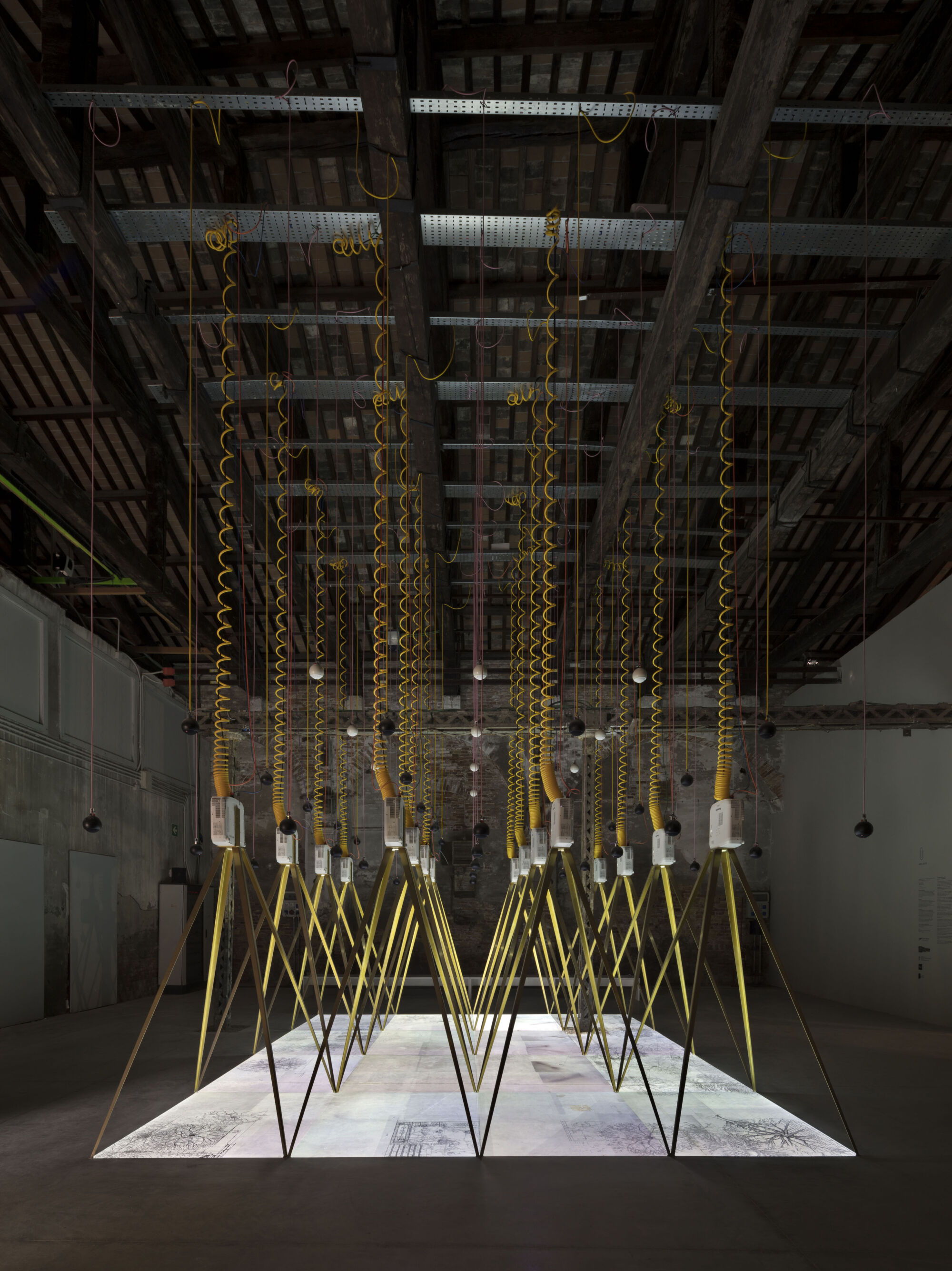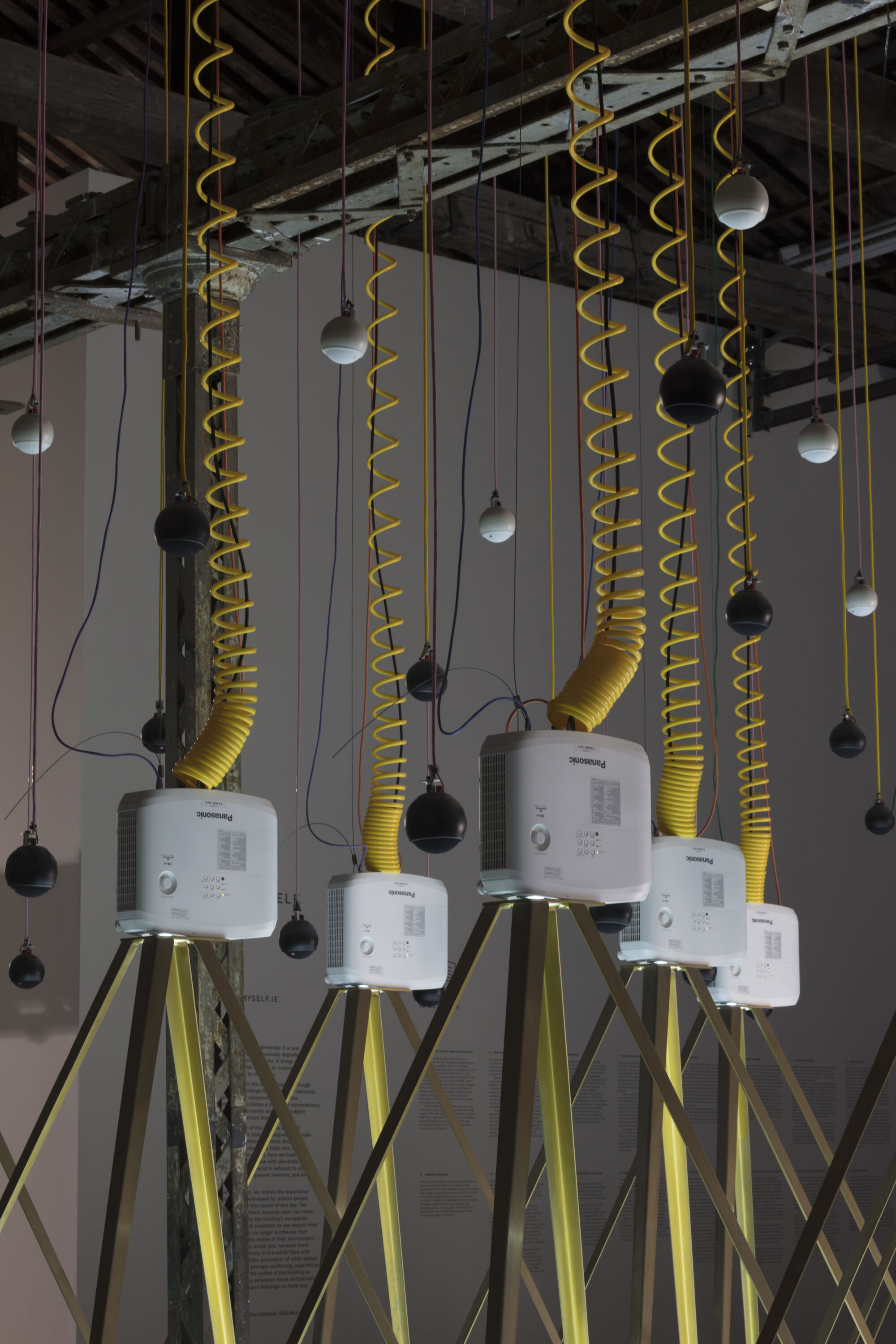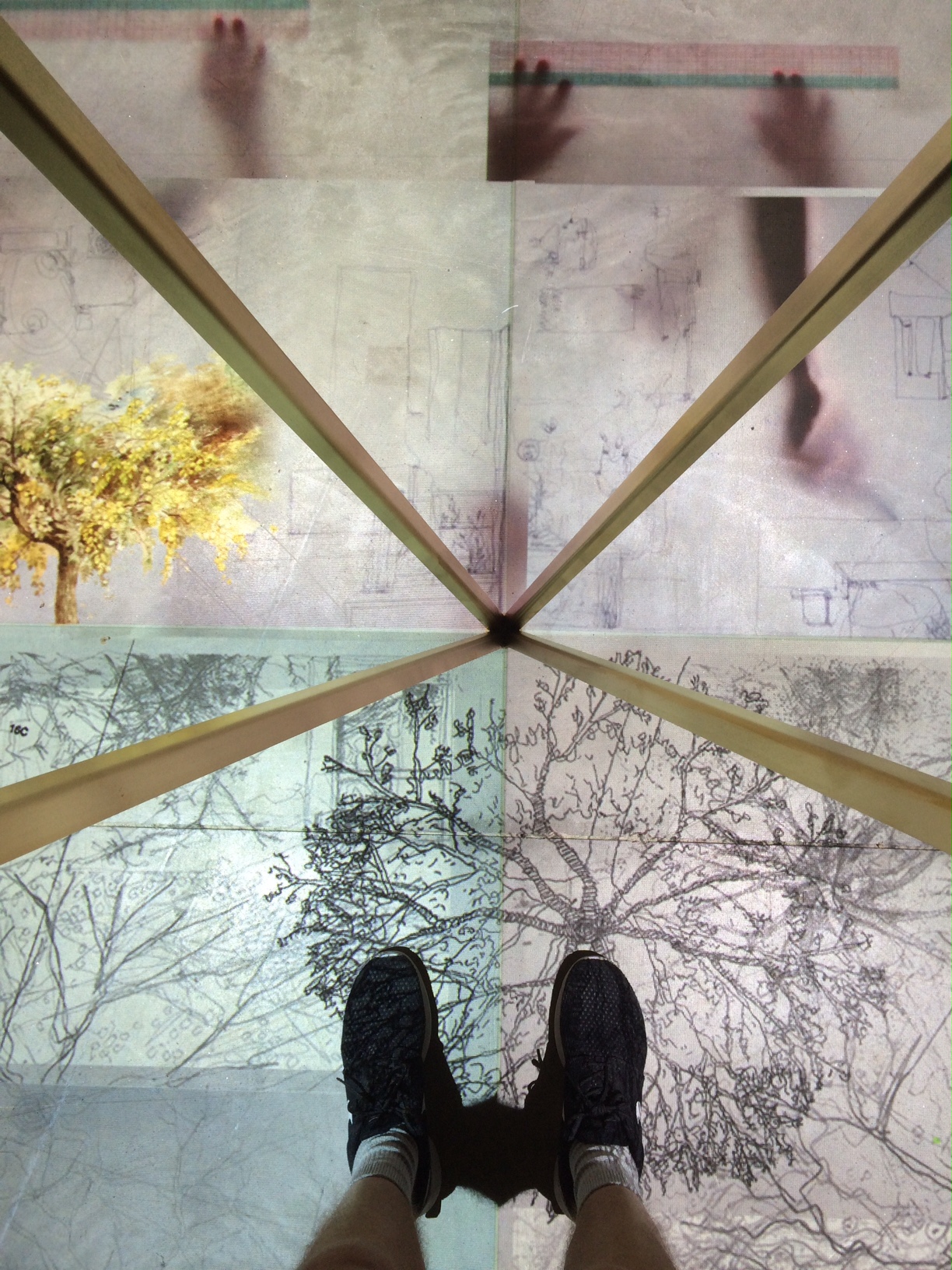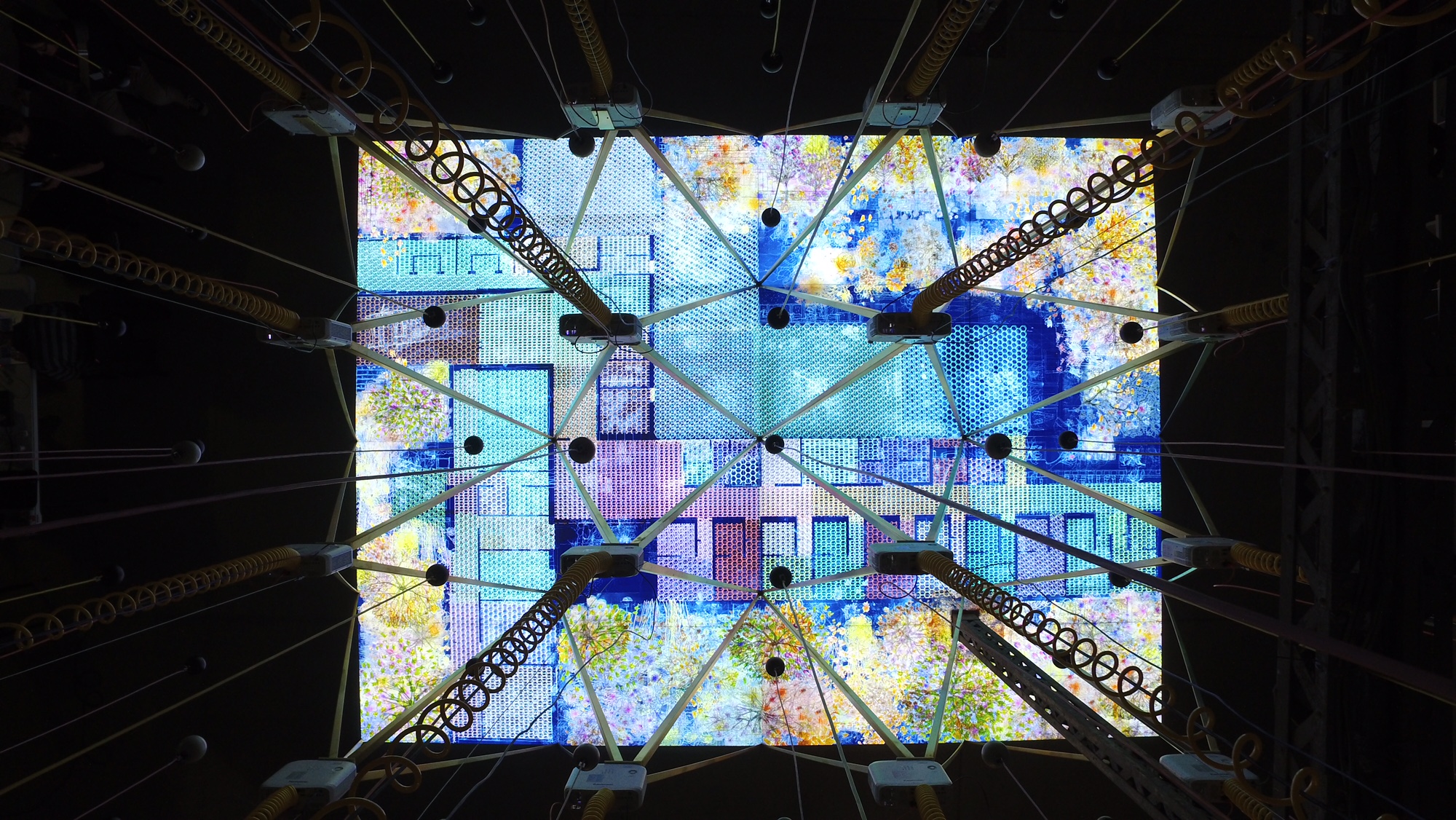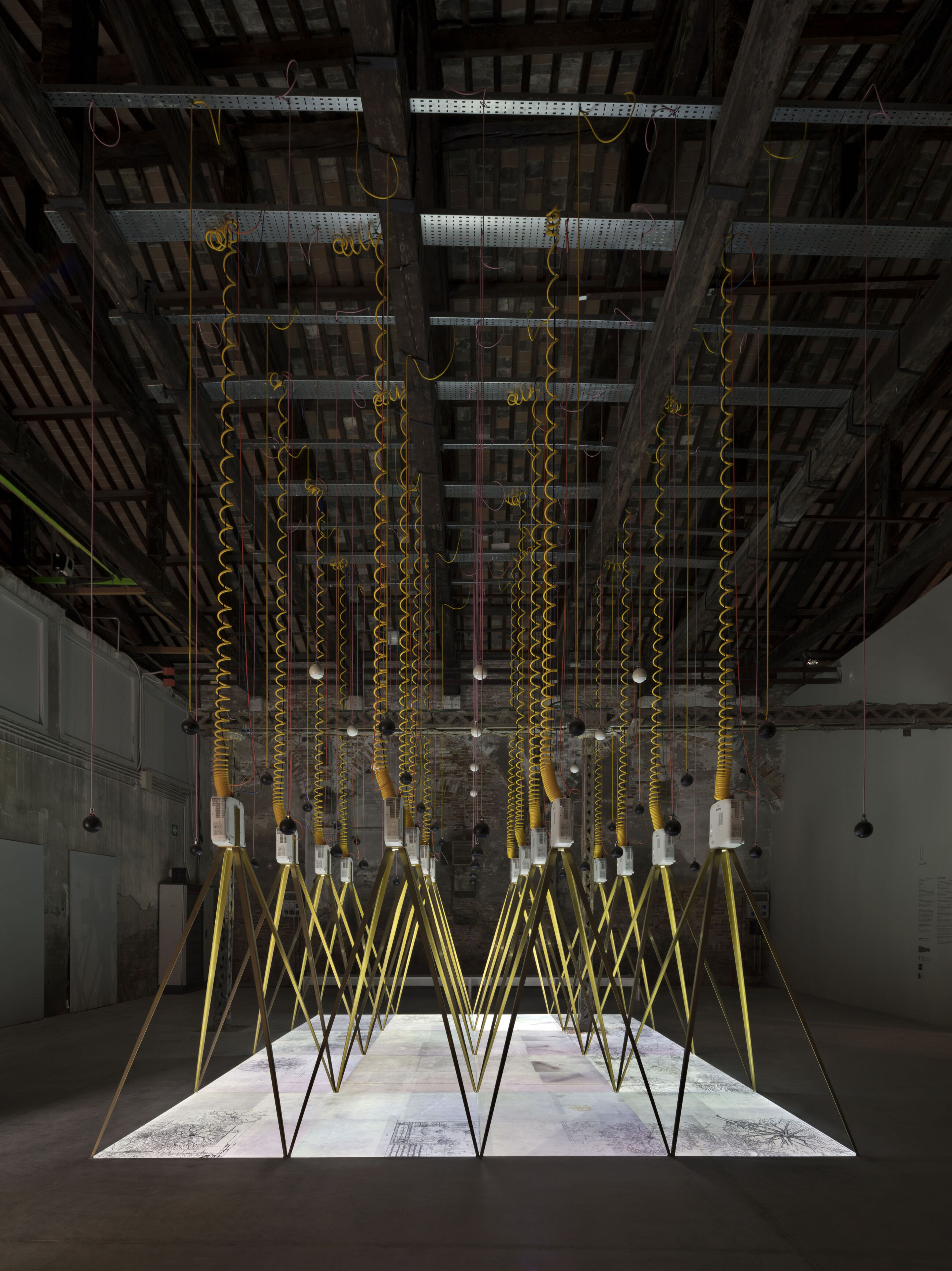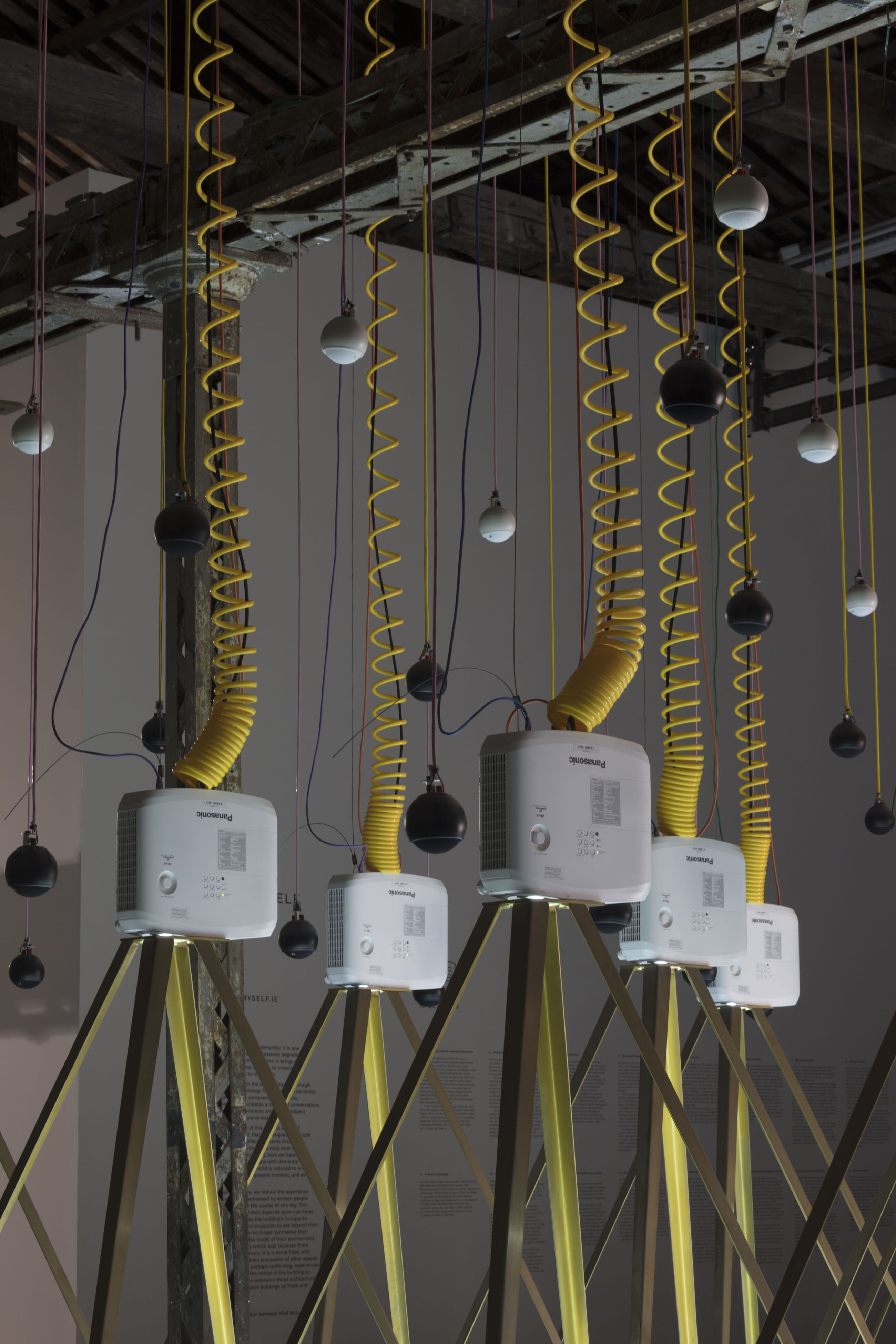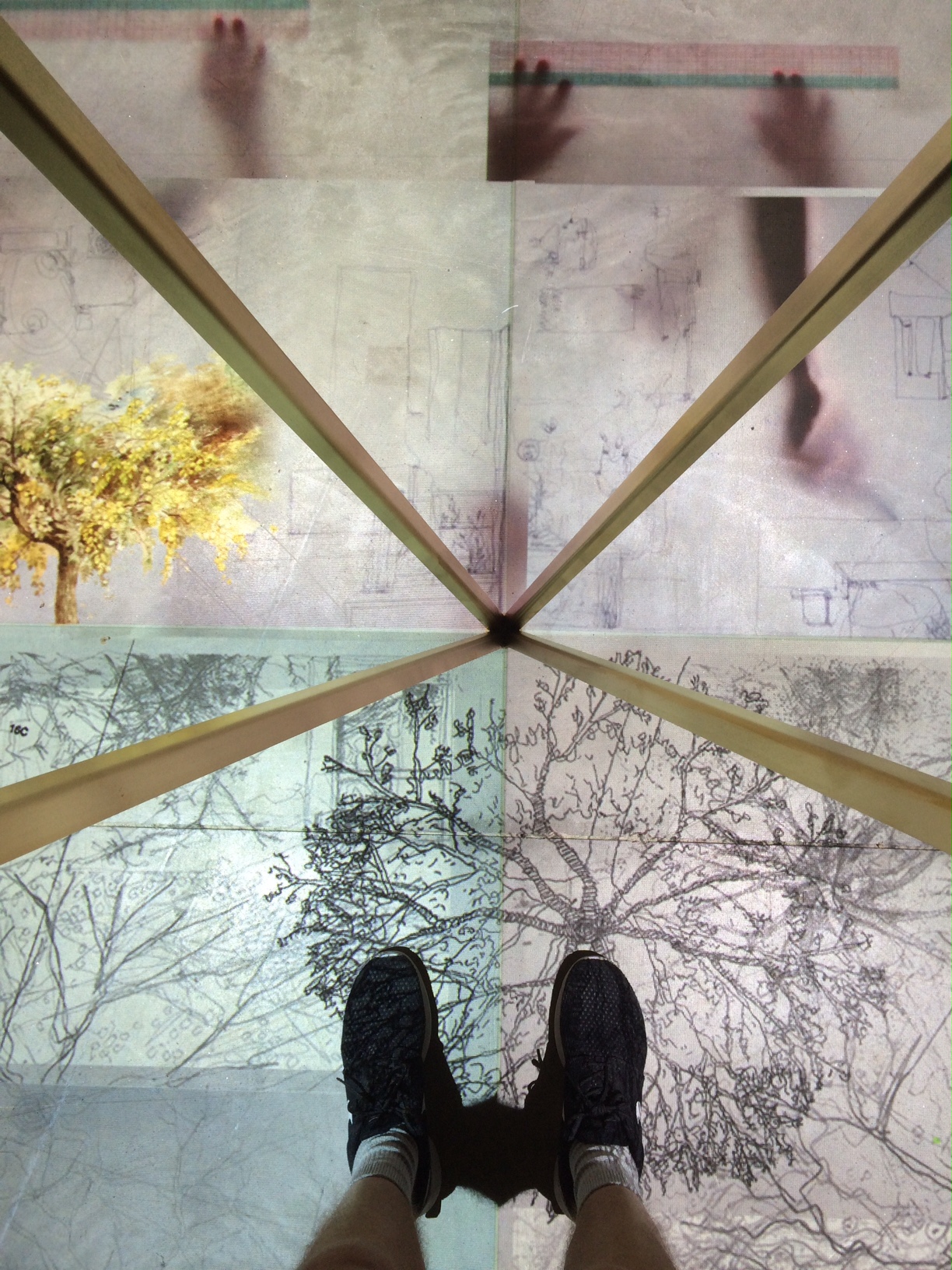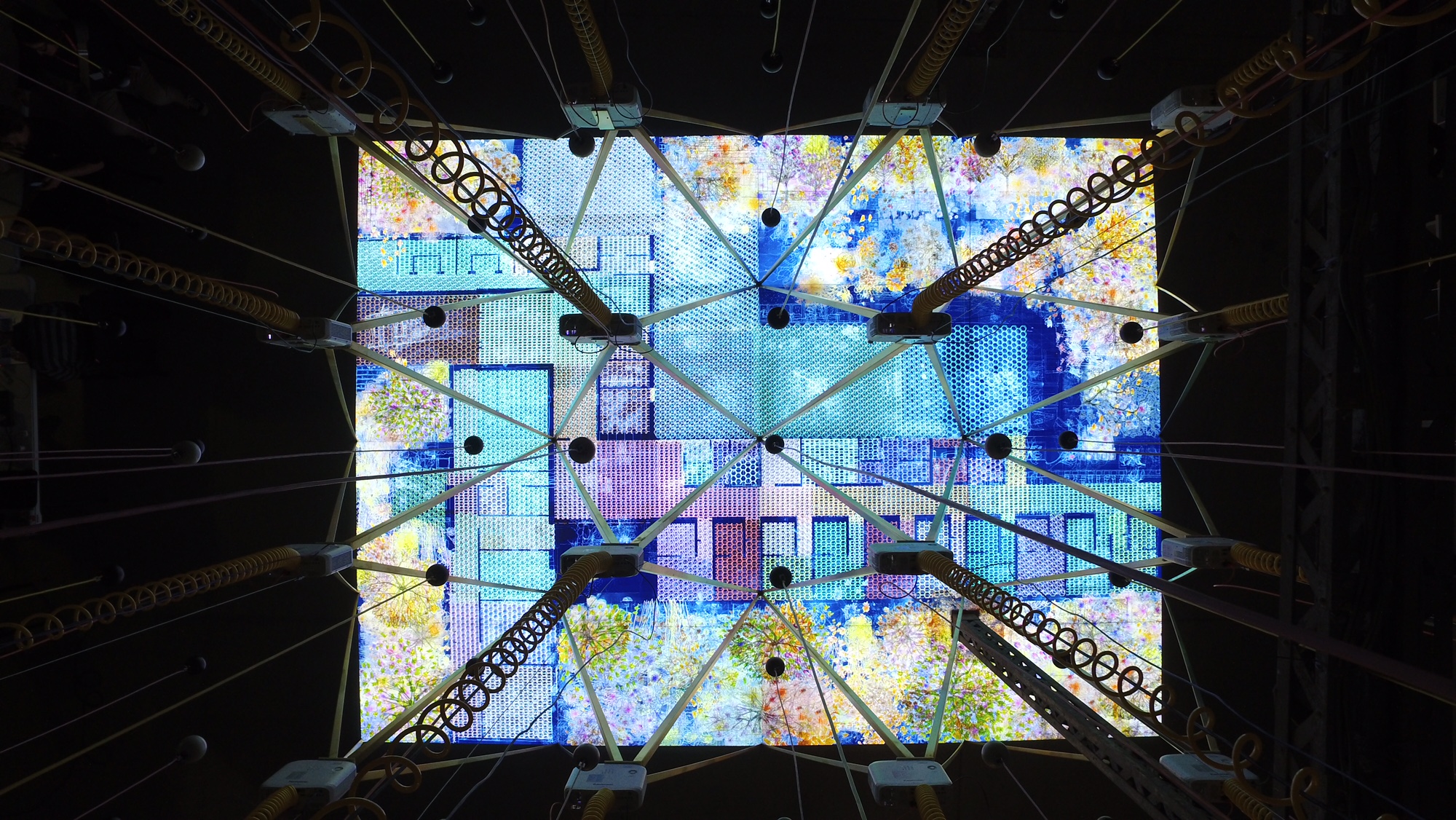 Installation, Venice Biennale
Member of the commissioning team for the Irish Pavilion at the Venice Architecture Biennale 2016 with Niall McLaughlin Architects. A 6-month period of research into the role of architecture in dementia, culminating in the production of an installation in Venice as a large projection of a drawing showing the life of a building occupied by carers and patients of a respite centre. Delicate brass stands held the projectors while a sea of speakers created the immersive experience as if being present inside the drawing.


Title: Installation Venice Biennale
Location: London
Year: 2016
Type: Cultural
Status: Completed
05•2022
Housing Around a Courtyard
Housing Around a Courtyard
EBBA are working on a multi-unit housing scheme in East London. The project is based on four blocks shifted and rotated around a central courtyard, providing 6 new dwellings on a prominent corner site. The overall massing helps to achieve a carefully considered arrangement to ensure double and triple aspects with new views across and between the blocks.

The materiality and form is intended to be robust and aims to speak to the primary typology of housing in the area, dominated by a suburban character of masonry construction and steep roofs. The sculpted shapes and opposing angles of each block help to create a rich ensemble of buildings that frame the junction of two streets.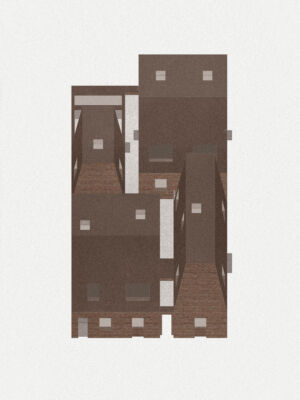 Title: Housing Around a Courtyard
Location: London
Year: 2020
Client: Private
Type: Dwelling
Status: in progress
05•2022
Jesus College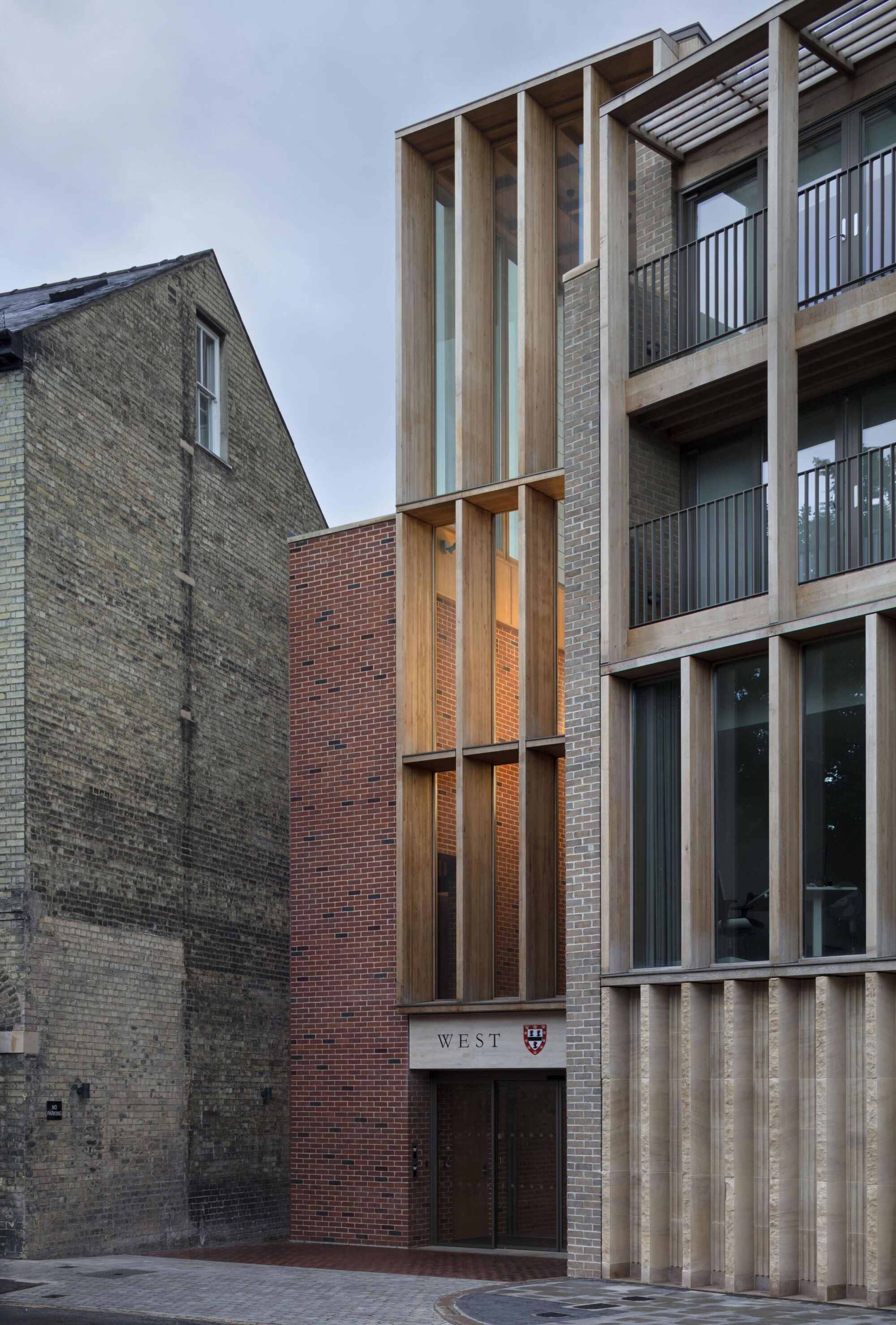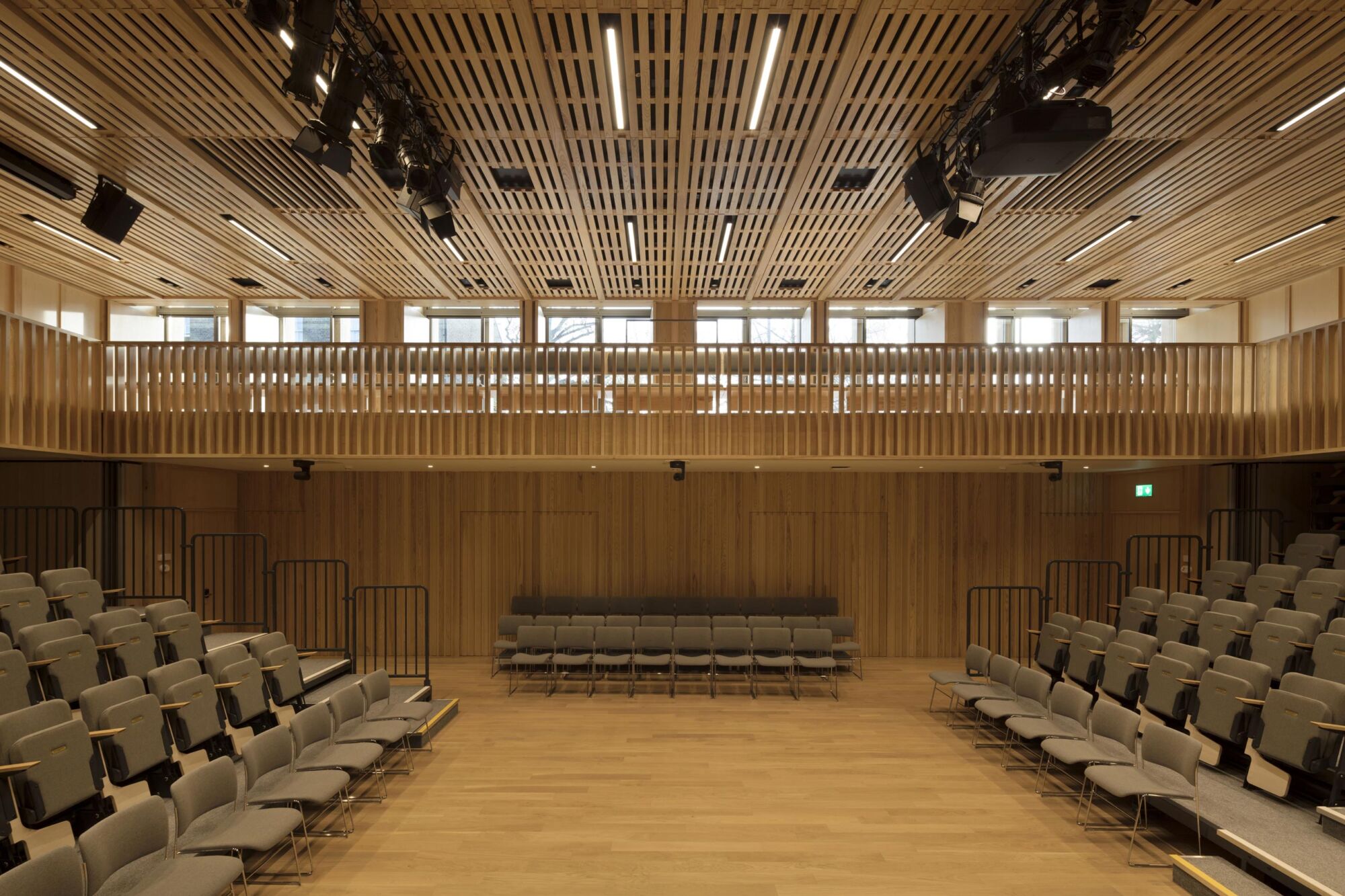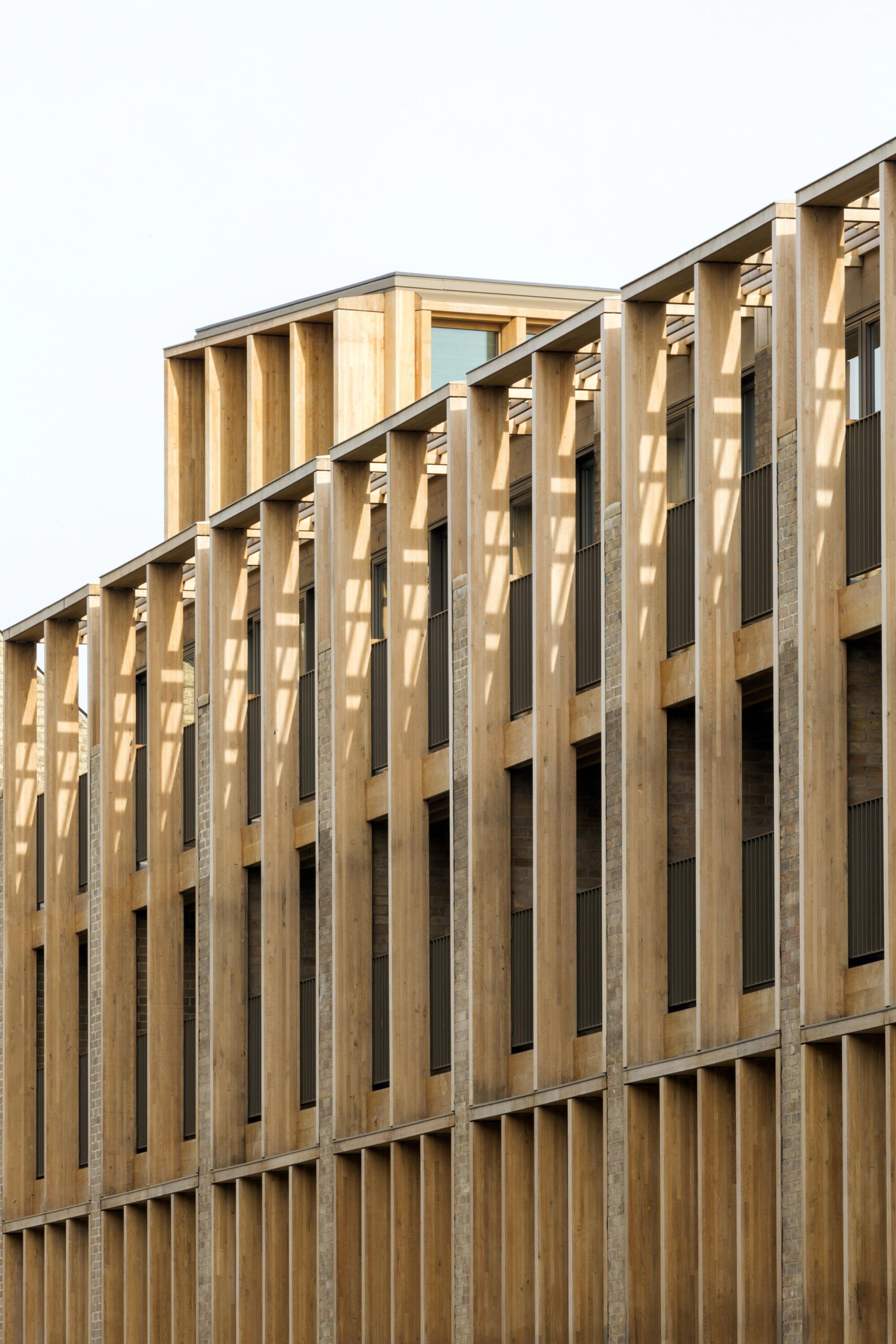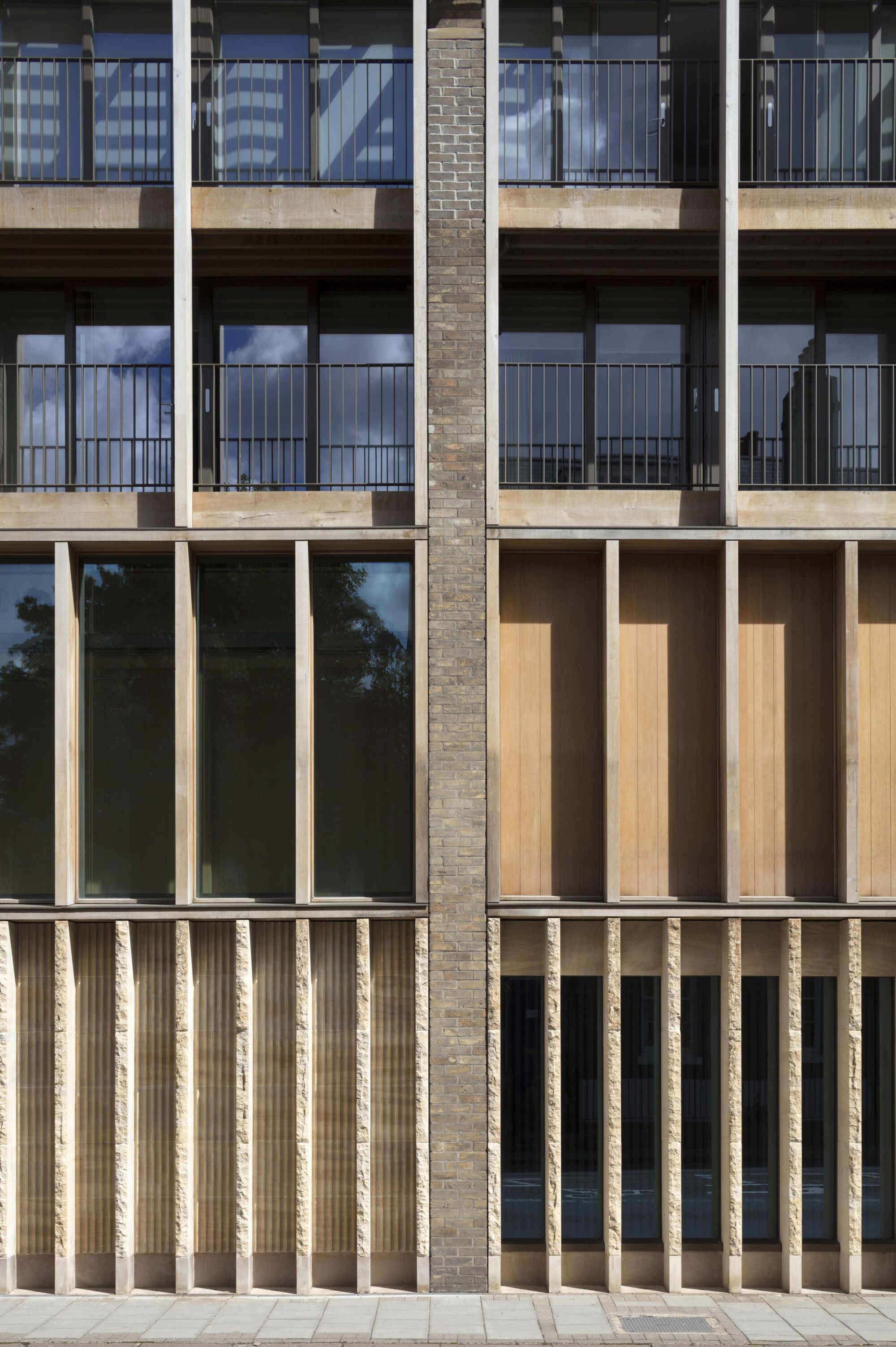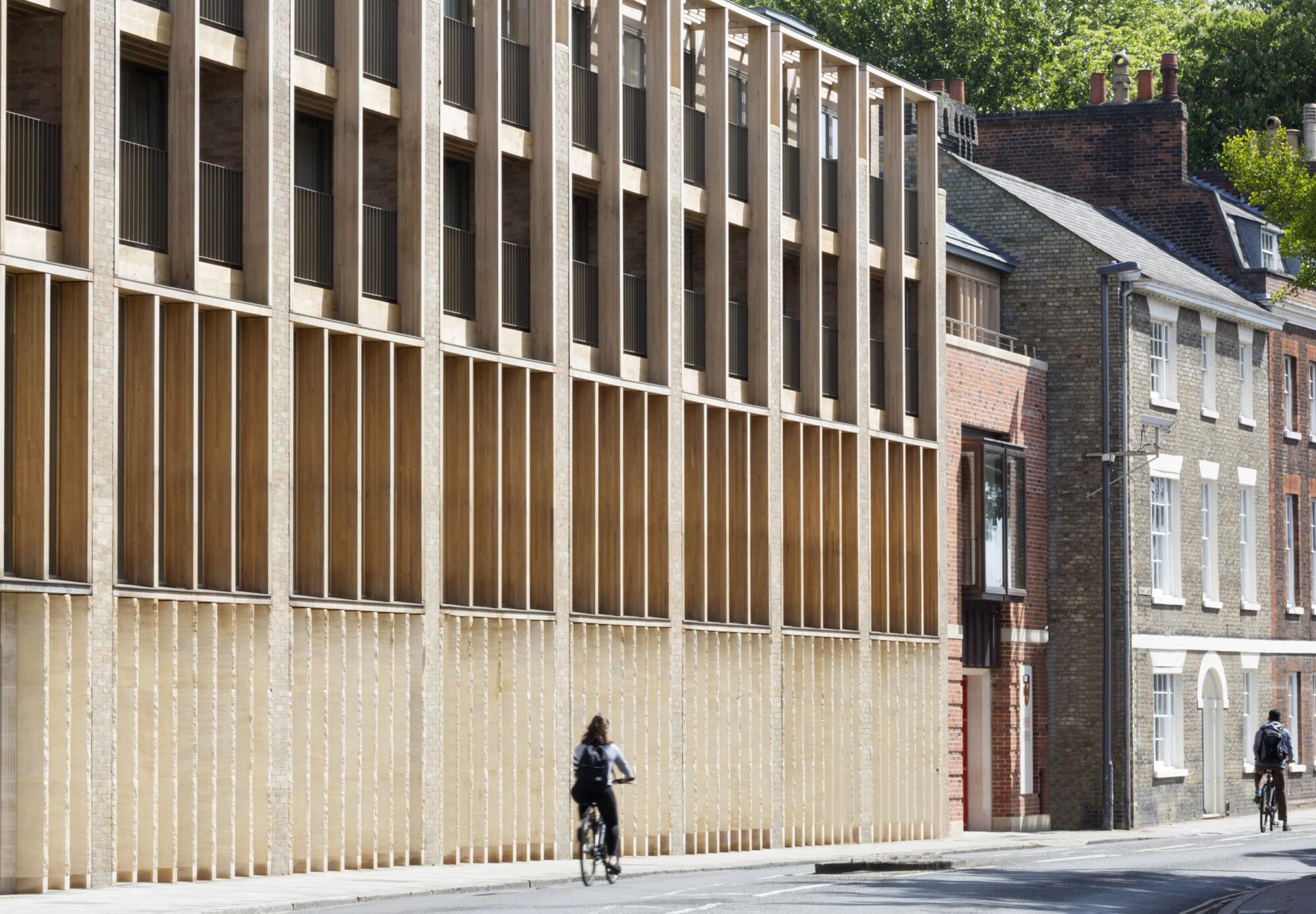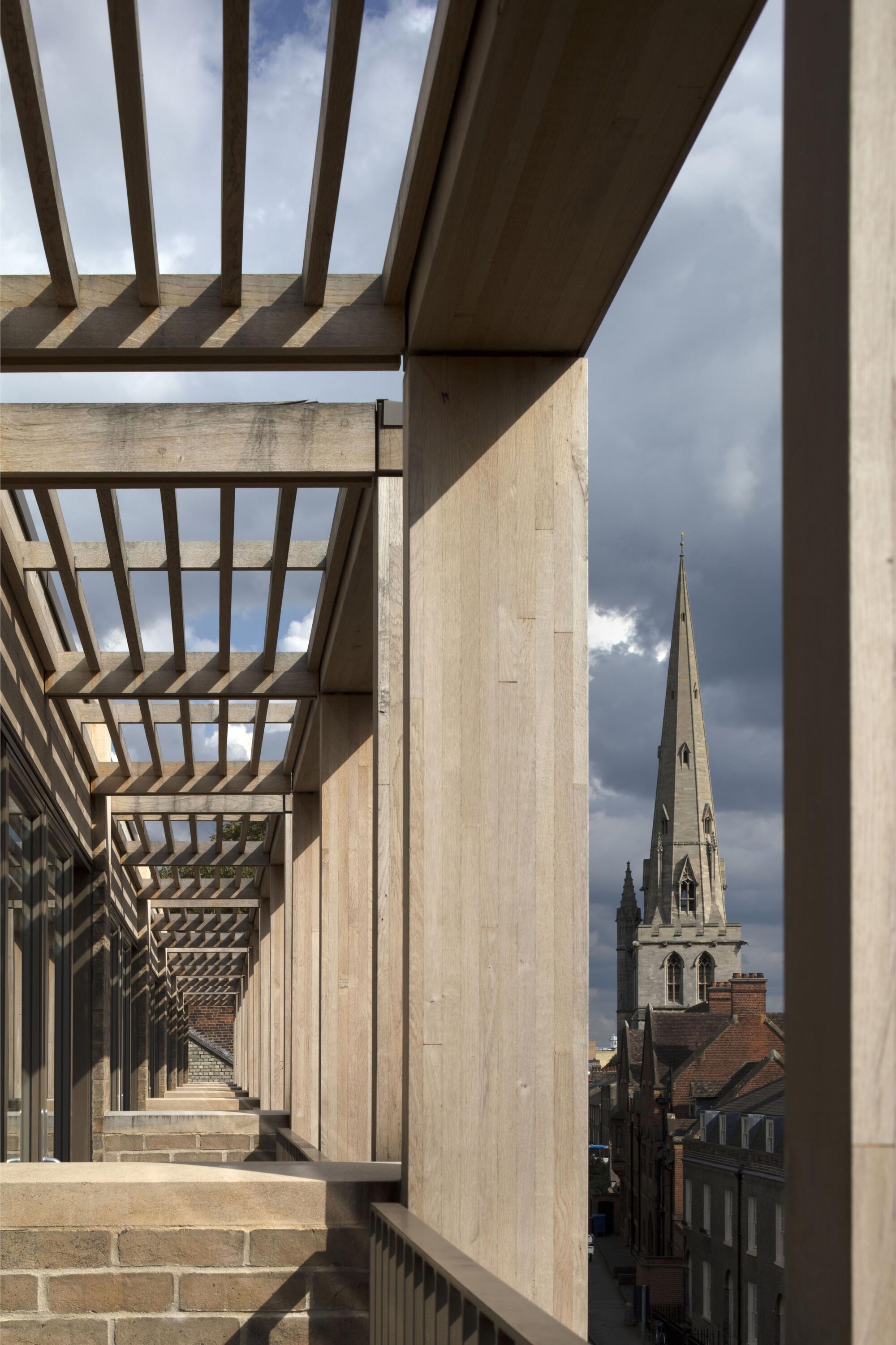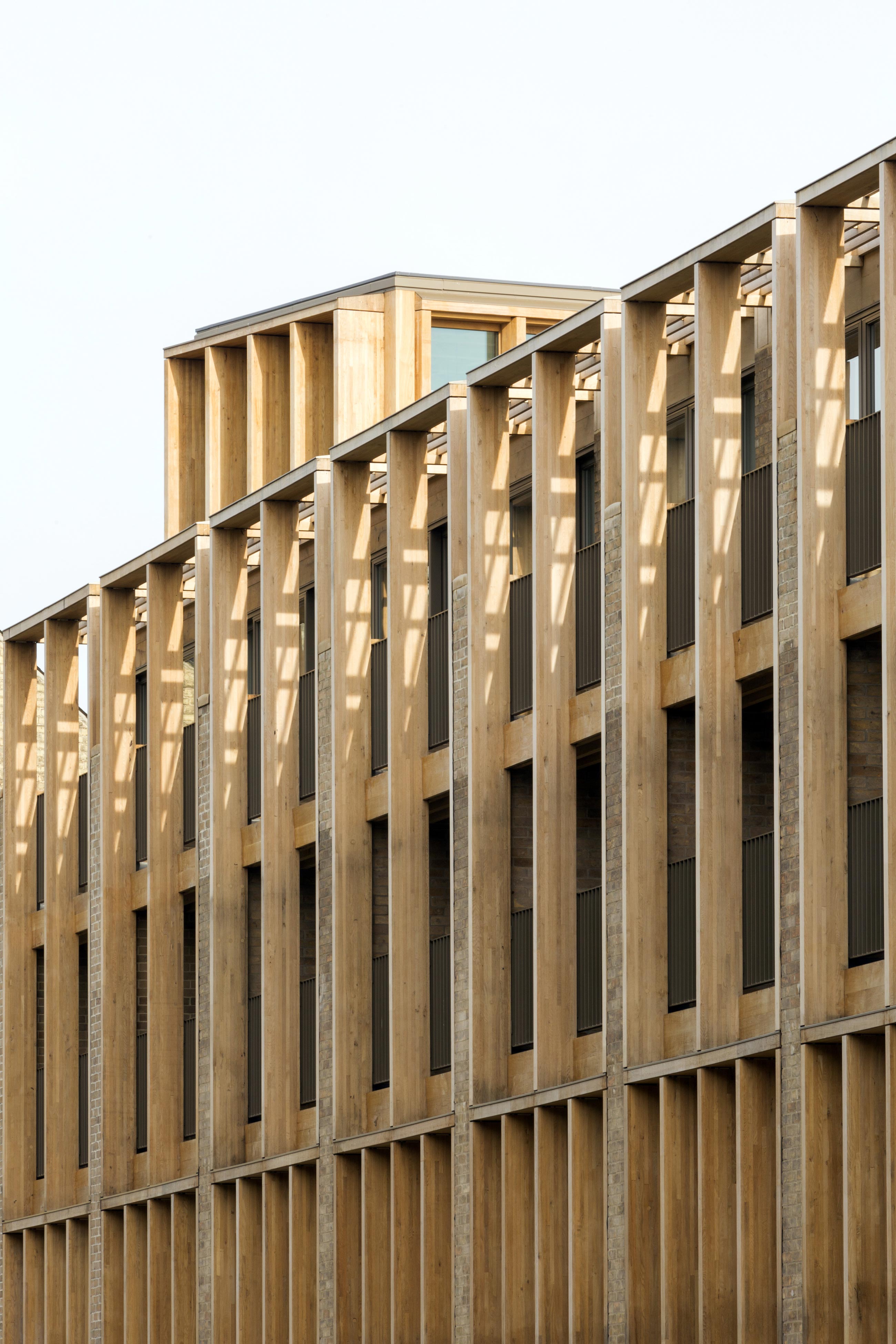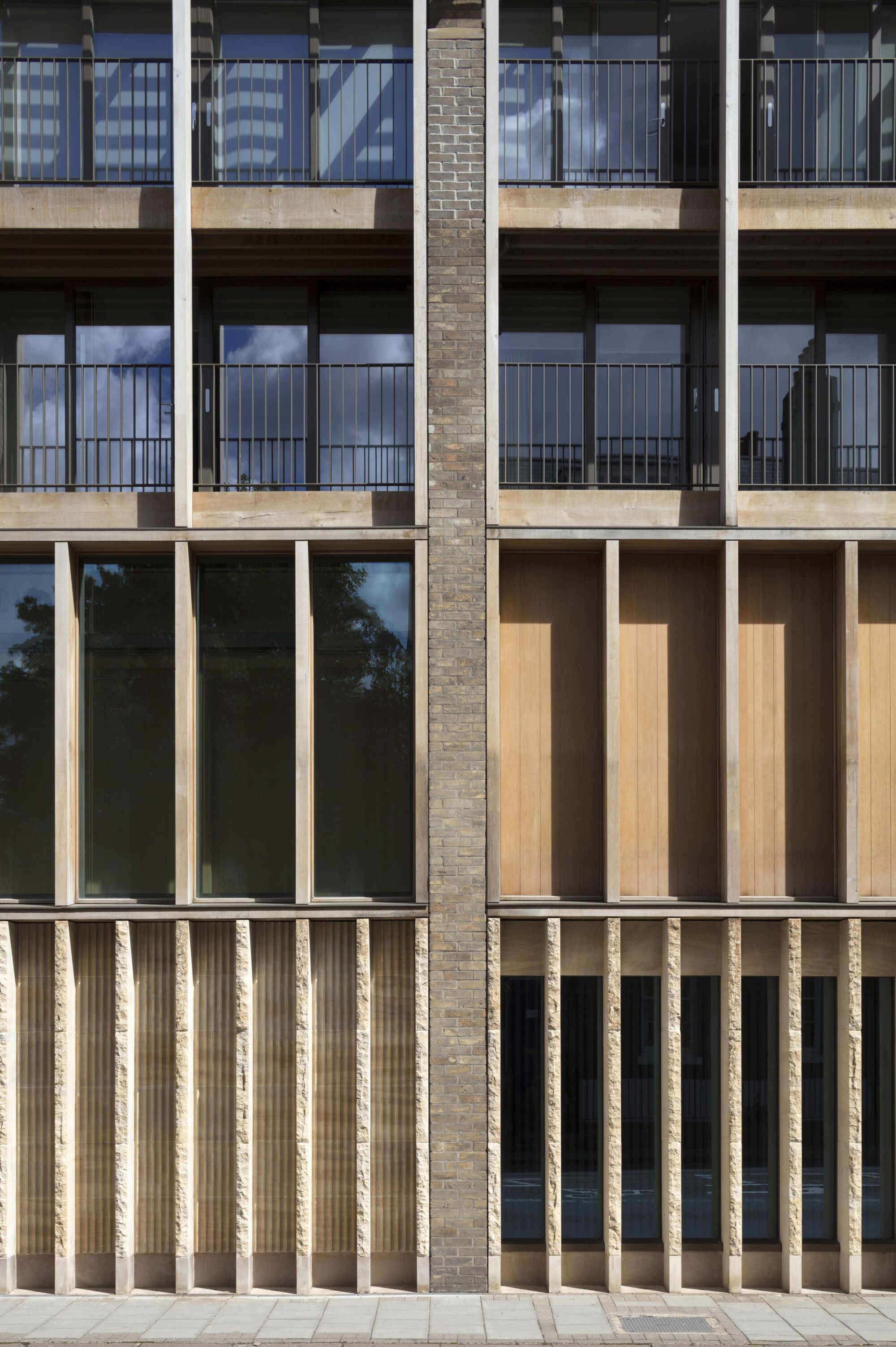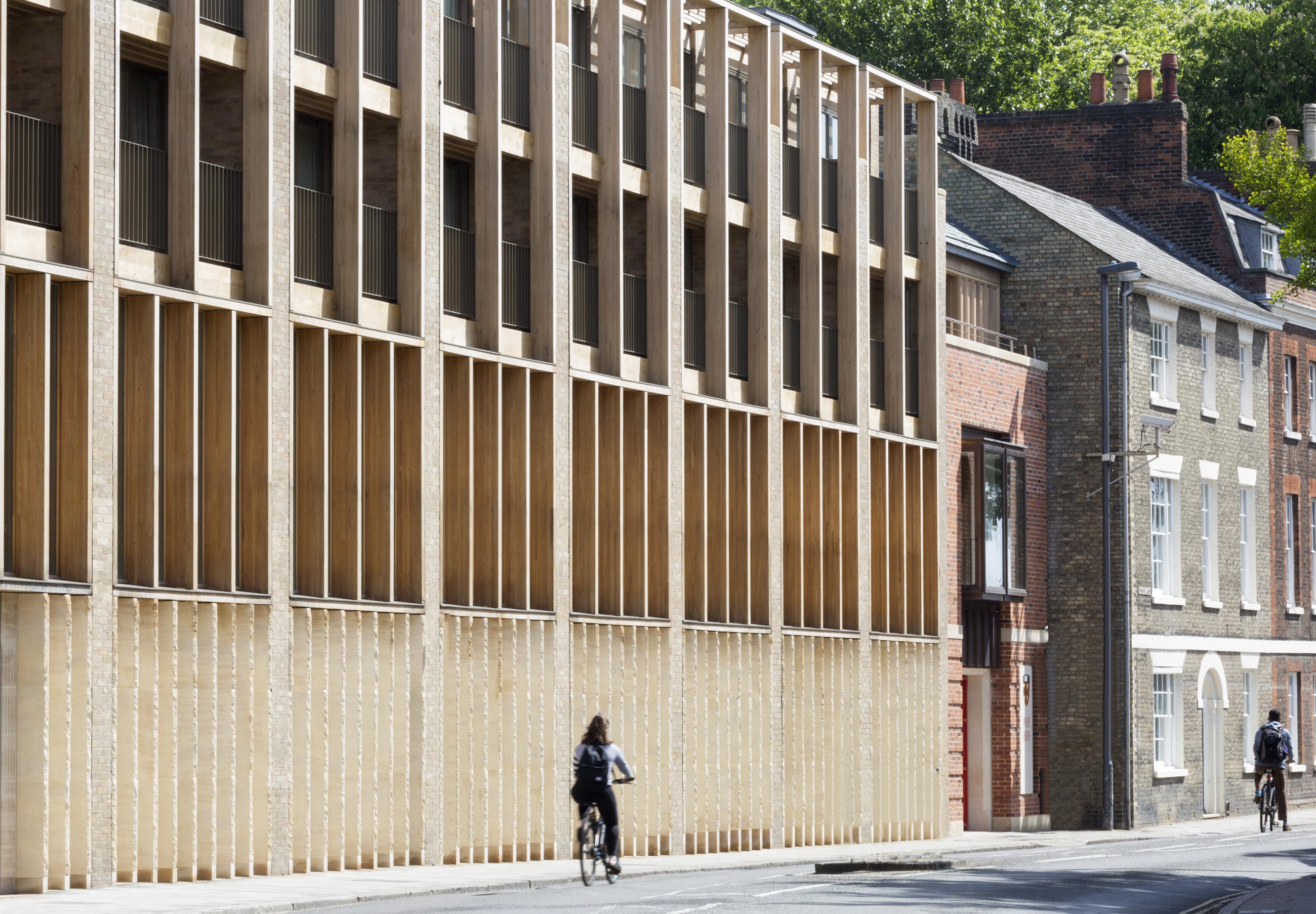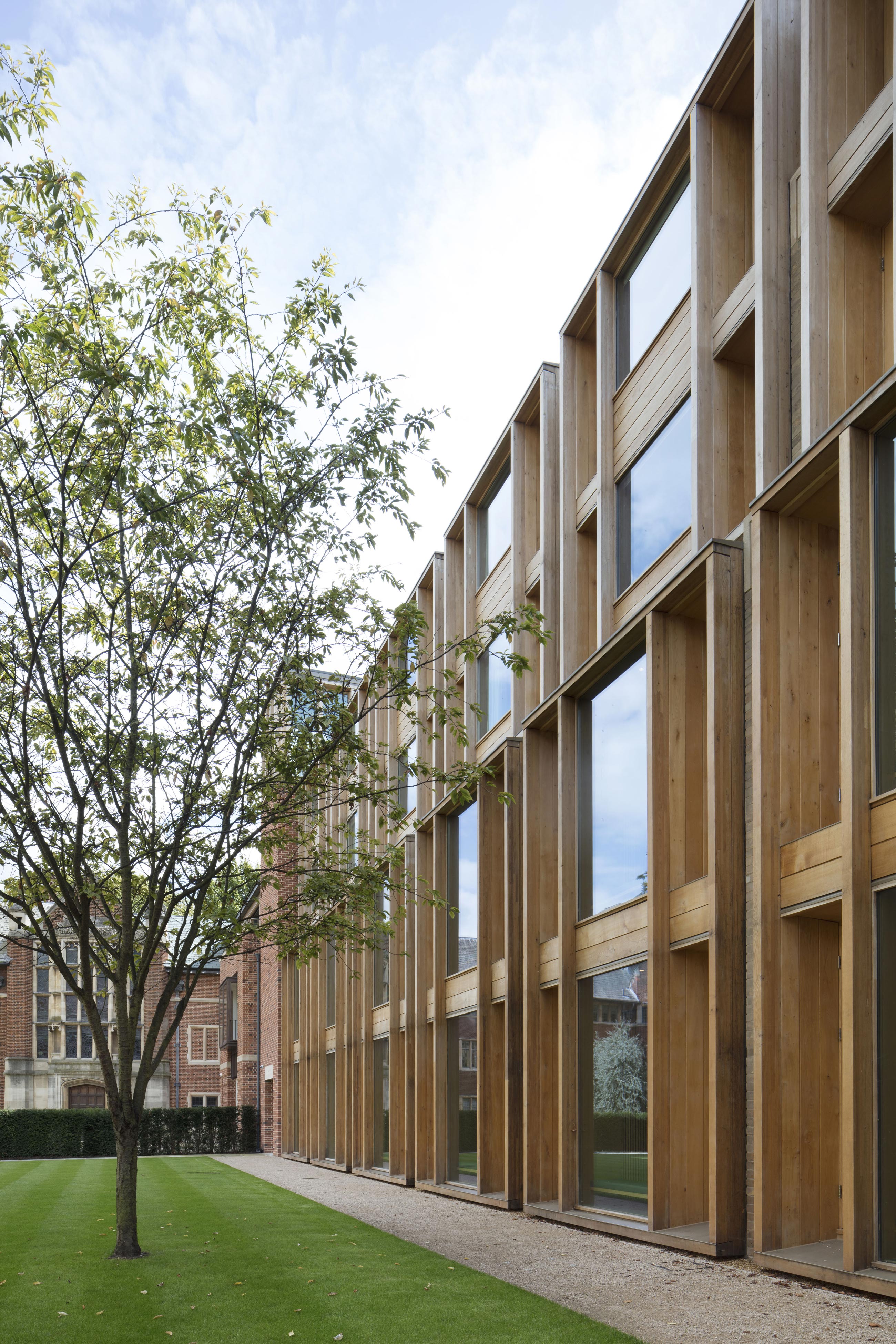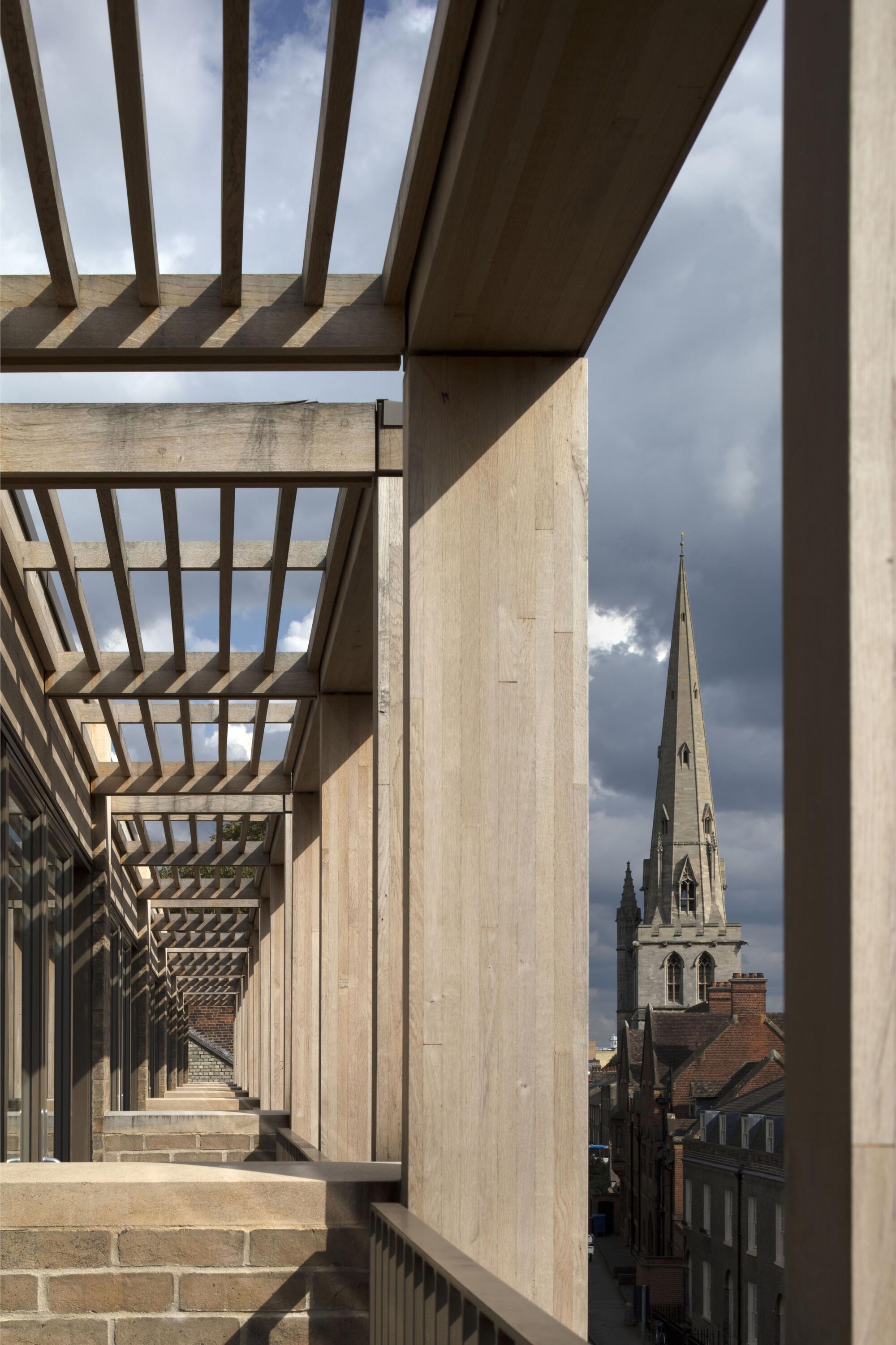 Jesus College
While at Niall McLaughlin Architects, Benni was privileged to work on a range of projects including the renovation of West Court, a Grade II listed building for Jesus College in Cambridge. The project was successful in achieving a building that is both grounded in its place while offering a renewed image of the College onto the city. Benni worked on the scheme from concept stage, supporting the project through planning and across two of its main build stages. He gained experience of working with listed buildings, executing internal and external packages during the renovation of the original building.

In addition, Benni was involved in the design of the new entrance tower on Jesus Lane and supported the design of the facade of its adjacent building with a rhythmic timber insert of bays between existing brick piers. A new 180-seater auditorium was inserted within the extensively remodelled structure as a golden timber-lined box, designed to support the College's repute as a centre for research. Above, a suite of long and short-term accommodation completes the court with different treatments that respond to a private condition and the opposite urban streetscape.

Project realised by Niall McLaughlin Architects.

Title: Jesus College
Location: Cambridge
Year: 2017
Client: Jesus College
Type: Cultural
Status: Completed